Placing sustainability at the heart of digital transformation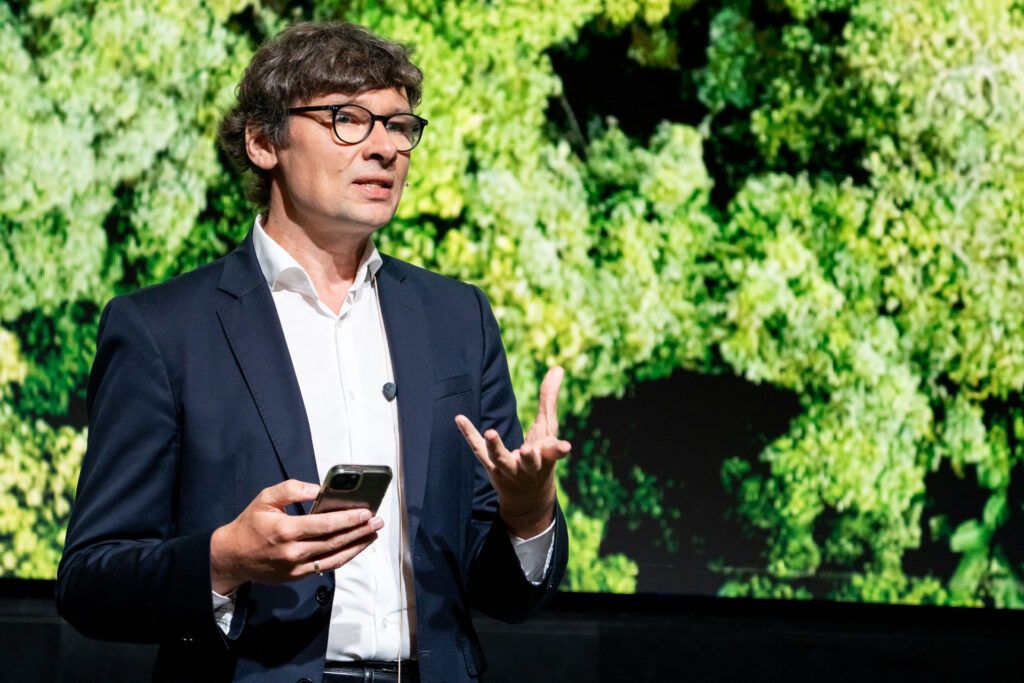 By Tomas Lamanauskas, Deputy Secretary-General, ITU
The pace of tech adoption has reached new heights. Last year, total mobile subscriptions outnumbered people worldwide, with forecasts of smartphone connections alone reaching 9 billion by 2030.
Now, generative artificial intelligence (AI) promises to shake up industries and jobs like nothing before.
As we started to absorb the implications, our world recorded its hottest-ever three-month period in the current Northern Hemisphere summer, with wildfires darkening the skies from Greece to Canada to Hawaii. Extreme weather is our new normal, yet emissions continue hitting record highs.
Against this backdrop, digital transformation and sustainability have simply got to go hand in hand. These two themes are central to the work of the International Telecommunication Union (ITU) – the UN agency for digital technologies.
Digital tech holds unmatched potential to boost climate monitoring and save lives in disasters, as well as transform agriculture and make industries and transport energy efficient. But digital uptake itself must be sustainable.
The complex challenges of rapid growth
We can no longer picture life without our laptops, tablets, and smartphones. But consider the impact of our appetite for those devices – especially where the supply chain begins. Rare metals like tantalum, key for producing mobile devices, are at the heart of emerging conflicts.
And picture the impact when our devices come to the end of their lives. Discarded electrical and electronic goods form one of the world's fastest growing annual waste streams – set to reach 74.7 megatonnes (Mt) in 2030 and as much as 110 Mt in 2050, posing grave threats to the environment and our health.
Now, consider that a tonne of mobile phones yields a staggering 400 grams of gold. Yet electronic materials worth billions continue to be dumped or burned. From an estimated USD 57 billion in gold, silver, copper, platinum and other potentially recoverable from e-waste, only USD 10 billion is retained through collection and recycling.
Instead, the electronics industry should be harnessing e-waste as a resource, an opportunity, and a step towards creating a circular economy. There is, in fact, a wealth of opportunity to create new jobs and recover valuable raw materials.
Instead of mining the earth, we must start viewing e-waste as a new mine and finding innovative ways to recover rare metals safely.
Putting our digital house in order
We must not shy away from addressing the broader climate impacts of digital technologies. This requires a two-pronged approach – helping other sectors to become greener but also getting our own house in order.
The information and communication technology (ICT) sector can help other sectors lower their greenhouse gas (GHG) emissions by tens times its own GHG emissions. But that is still not enough if we want to get to net zero.
Advances in AI and big data continue increasing demand for more computing power and the need for efficient data centres. The digital tech industry needs to reduce emissions by 45 per cent in the current decade to meet Paris Agreement emissions-reduction targets.
ITU's green standards
The International Telecommunication Union (ITU) aims to enable the digital industry to embrace sustainability.
Our technical assistance on e-waste legislation and helps countries to improve the quality, collection, and interpretation of e-waste data. The E-Waste Monitors we produce with United Nations research partners track legislation and recycling rates around the world.
New guidelines on circular and sustainable public procurement and an associated ITU standard underline how governments can incentivize circular, sustainable supply chains.
ITU's green standards package seeks to improve material efficiency, limit e-waste, and ensure sustainable disposal; outline procedures for recycling rare-metal components and disposing of used batteries; provide guidelines and certification schemes for e-waste recyclers; and address extended producer responsibility in the digital tech industry.
Our work enables environmental impact assessments over the entire digital product lifecycle and guides a circular approach to business.
ITU's work on a sustainability passport for digital products would boost circularity faster.
Verifiable, machine-readable information could enable automatic comparisons, helping producers and consumers to make more sustainable choices. For now, though, there is no international agreement on the product information needed to facilitate digital circularity.
Furthermore, ITU standards provide tools to track ICT decarbonization. The shift to renewable and low-carbon energy is expected to account for the majority the digital tech industry's emission reductions.
ITU standards for energy efficiency define how big data and AI can support smart energy control for telecom sites and data centres, giving priority to renewable power intake. Our standards also support the introduction of innovative cooling solutions and provide best practices for data centres.
The newly launched "Guide to green data centers" from ITU and the World Bank outlines vital steps to mitigate our sector's climate footprint.
Coalitions for action
Fighting the climate crisis requires an all-hands-on-deck approach. Therefore, ITU and partners launched the Green Digital Action track for the upcoming UN climate conference, COP28, to mobilize new initiatives for collective action that boosts the role of digital industry in addressing the climate crisis.
We are already joined in this by more 30 partners across UN agencies, governments, private sector, and civil society, as partner-led multi-stakeholder coalitions seek practical solutions and bold action to tangibly support the climate agenda.
Let's seize this momentum to accelerate sustainable digital transformation. By placing sustainability at the heart of the digital revolution we can help overcome the climate crisis, put the UN Sustainable Development Goals back on track, and leverage technologies to build lasting prosperity for all.
Based on remarks by Tomas Lamanauskas on 5 September during the World Resources Forum.
Header image credit: geografika – stock.adobe.com
Photo: ITU