UN Deputy Secretary-General addresses SDG Digital

ITU News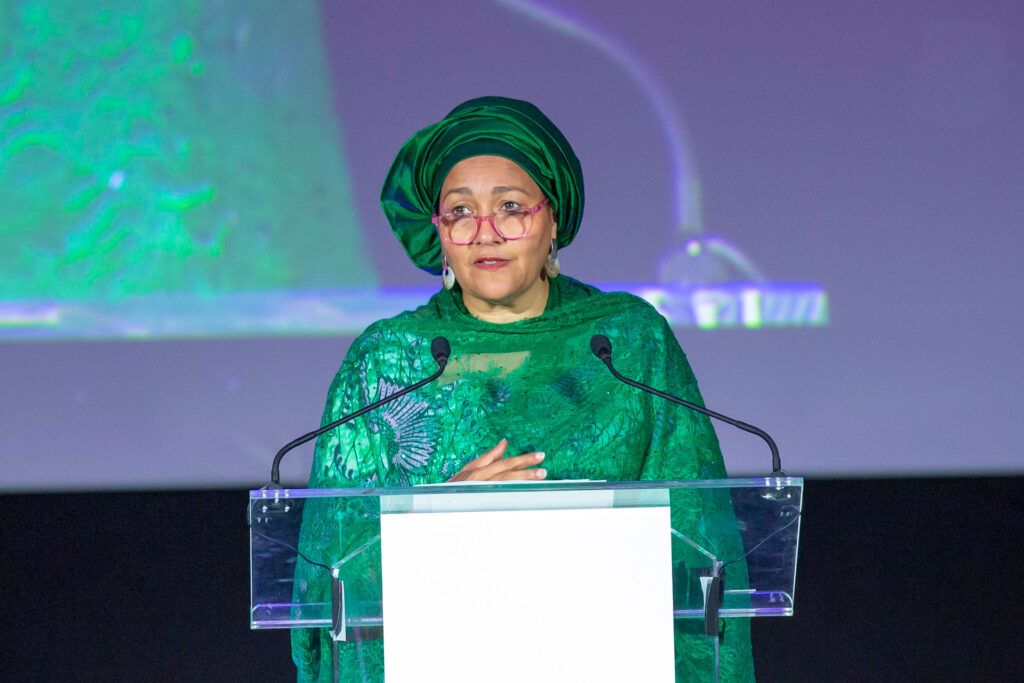 "Digital technologies, when used responsibly, can be the catalyst for economic and societal transformations," said Amina J Mohammed, Deputy Secretary-General of the United Nations, at SDG Digital in New York on 17 September.
She made the remarks at SDG Digital, convened by the International Telecommunication Union (ITU) and the United Nations Development Programme (UNDP) to explore solutions to accelerate progress on the 17 UN Sustainable Development Goals (SDGs).
"Digital technologies can provide benefits for climate and power-system resilience, especially in developing countries," she added at the event during the UN's SDG Action Weekend in New York.
UN Deputy Secretary-General at SDG Digital: Play the video
Read her remarks: Deputy Secretary-General's remarks at the Opening of SDG Digital [as prepared for delivery] | United Nations Secretary-General
Image credits: ITU/D. Woldu