La Radio Enseña: Education over the airwaves in Chile
By ITU News
After the suspension of face-to-face classes in March 2020, teachers across Chile realized many of their students lacked adequate Internet access. While the COVID-19 pandemic demanded new teaching methods, limited or non-existent connectivity made it nearly impossible for those students to shift to learning online.
Chile, like much of Latin America, struggles with a wide urban-rural connectivity gap.
At the beginning of the pandemic, barely half of rural households had a reliable Internet connection, according to a report by the United Nations Economic Commission for Latin America and the Caribbean (ECLAC). The Chilean government warned that 23 municipalities (comunas) were in a "critical situation" due to limited connectivity.
"The great difficulty for teachers was how to maintain the link with their students, since very few have Internet in the most vulnerable regions," explains Camila Campos, Director of Programming at non-profit organization Enseña Chile.
The group and its teacher network have been working for a decade to bring high-quality educational resources to poor and isolated communities in the South American country.
As the pandemic took hold, the network of 180 teachers responded by creating radio programmes covering a variety of school subjects, from language to mathematics, history to science, English, and even art.
This was the first iteration of what would become La Radio Enseña: a set of half-hour teaching episodes aimed at students between the ages of 12 and 18.
Radio reaches everywhere
As soon as the content was ready, Enseña Chile offered the programme to radio stations nation-wide for free. The call was answered by 200 stations, enabling La Radio Enseña to reach 80 per cent of the country's territory – including areas with very limited connectivity.
"With the radio we reach everywhere," says Campos. "Community and very local stations were the only way to reach some rural areas."
The biggest challenge was making the content "motivating", to entice students to keep learning under exceptionally trying circumstances.
"These materials greatly benefit students with an auditory learning style as well as the highly imaginative," says Karen Ferrada, Language and Communication teacher at the Capitán Juan Ladrillero school in Chile's far-southern Magallanes region.
Airing real-life concerns
Concerns voiced by young learners helped shape successive episodes during the first months of lockdown.
From Punta Arenas in the south to the northern city of Iquique, teachers in the network collected testimonials from students experiencing unprecedented social isolation. The students also relayed community-level concerns.
"In the most remote villages, the radio is on all day long in places like the supermarket," Campos explains. "This way, the broader community was also integrating and communicating with the initiative."
Two years after its launch, La Radio Enseña now has more than 200 episodes available online.
Chile's progressive return to face-to-face classes in 2021 did not put an end to the project. The radio format has helped "keep the passion for learning alive" and continues furnishing students with "opportunities for the future", especially in vulnerable communities, Campos says.
In addition to local and national radio broadcasts, La Radio Enseña content is offered as a podcast. The teachers' network has also created a support and distance learning service via WhatsApp (Aló Enseña) enabling students to ask questions and access online resources through a chatbot.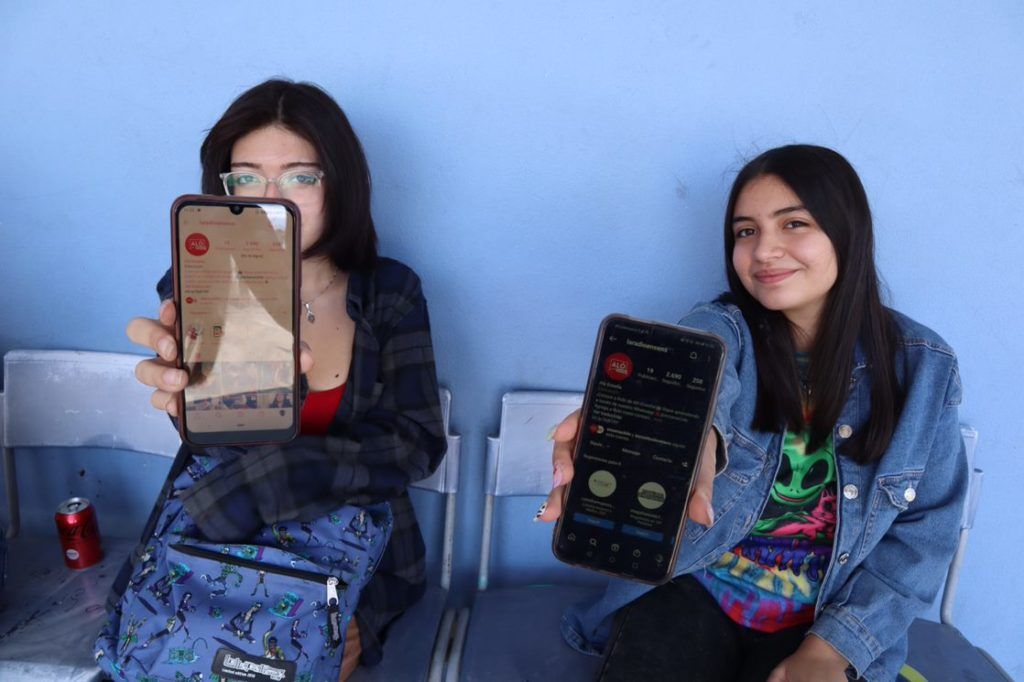 21st century skills
Today, Enseña Chile creates content to complement face-to-face classes, while keeping the student at the centre of the educational process.
Lessons focus on building "21st century skills" like communication and empathy that can complement formal education.
Ferrada, for example, has reinforced her in-person lessons with an episode from the last season on dealing with fake news. She plans to continue exploring the topic with students using practical exercises.
"The episodes are made so that these skills are put into practice and complement students' learning in a more striking way," she says.
Image credit: Enseña Chile