What we have seen so far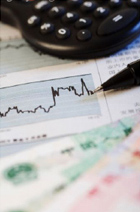 The telecommunications industry is intimately connected to the global economy and has traditionally been both a major driver of economic growth and a beneficiary of that growth. Broadly speaking, the telecom industry has expanded at twice the rate of underlying economy. As the Chief Executive of Ericsson put it in that company's June quarter earnings release: "access to telephony as well as Internet, with multimedia solutions for e-business, e-health, e-learning, e-banking etc, are all key elements for sustainable development". That was undeniably at the time, but just three months on, can we be quite so certain?
2008 is coming to a close but we approach 2009 with no real idea of exactly how deep the global recession will become. Most of the current news is worse than bad - car sales in the US and UK down 37% year on year in November, house prices are falling all across the developed world, Japan's giant Panasonic Corporation has cut its FY 2009 profits guidance by 90% at a single stroke…and so on. Banks have gone bankrupt, entire countries have gone bankrupt and about the only thing that's going up is the unemployment rate. Only those with first hand memories of the Wall Street Crash of 1929 will have seen anything like it before. Under the circumstances, it is no surprise that the global financial community has no idea what to expect of 2009.
In this piece we consider what effect the crisis will have on the world's telecommunication industry. First, we will focus on what we have seen so far, looking at the mobile market before moving on to touch on the fixed and the equipment supply industries.
The sudden collapse of confidence has undoubtedly taken the world by surprise even though the current financial crisis had been building up for at least a year before the collapse of Lehman Brothers on 15 September 2008. However, that failure underlined the severity of the problem in a way that earlier events, including the collapse of Bear Stearns - another major Wall Street landmark - had not. The sheer scale of Lehman's problems defied rational contemplation - it went down with debts of more than US$ 350 billion, or roughly US$ 55 for every one of the world's 6.6 billion citizens. The US Treasury's inability or unwillingness to bail it out, following the rescue of Freddie Mac and Fanny Mae, sent the financial markets an unequivocal message that there had been a sea change in the markets. We are now in uncharted water.
So how will telecommunications fare at a time of unparalleled financial chaos? As Lehman Brothers sank, not much more than two weeks before the end of most company's third quarter, the financial filings we have seen so far don't provide much evidence to suggest there is a problem. Throughout October and most of November, one of the few words of caution came from Millicom International, a Luxembourg based business with a presence in the emerging markets of Asia, Africa and Latin America. It reported third quarter results in late October and having delivered a strong quarterly performance (with a 50% increase in subscribers and growth of more than 25% in its key financial metrics) Marc Beuls, Millicom's Chief Executive was pleased with the numbers. He noted that the businesses had "performed well in a quarter in which there was a dramatic change in the global economy" but went on to add the observation that "Rising inflation is a global challenge and for Millicom it means that higher food prices leave less disposable income for our customers". The markets savaged the shares, leaving them nearly 50% down by the end of the week.
This reaction tells us as much about the mood of the market as it does the health of Millicom. Three months earlier, the June quarter report had contained a very similar sentence highlighting the issue of inflation. This had passed unnoticed. Moreover, Mr Beuls didn't say anything about whether "less disposable income" would affect his company's revenues or profits, but clearly, that's what investors took him to mean. They may not have been right to do so as in many of Millicom's markets, expenditure on communications is essential, not discretionary.
Later in the quarter, Millicom was joined by two rather larger companies, the Russian giants MTS and Vimpelcom. MTS reported first and again, the numbers were more than satisfactory, but it accompanied the figures with the comment that it would be freezing staff levels and remuneration and cutting non-essential expenditure. Vimpelcom, announcing numbers a week or so later, on 27th November, again met or bettered expectations but also noted that it would be adopting a careful approach towards costs. Both companies saw their shares marked down, but again, this had everything to do with the markets and little, or nothing, to do with trading conditions in Russia, Ukraine, Uzbekistan or any of their other markets where the two ply their trade.
None of the Q3 reports from the global leaders of the industry contained much to alarm us or alert us to any new, unwelcome development. Vodafone, France Telecom and other leaders of the mobile industry in Europe have been warning of slower revenue growth for some quarters now, but this has as much to do with regulatory interference and increasing competition as it does the state of the market. In North America, usage rates remained high throughout the third quarter and the slow crawl to 100% penetration continues. AT&T guided analysts towards lower profits in the fourth quarter, but this nothing to do with market conditions and everything to do with the near $400 subsidy it was placing on every iPhone it sold. In Latin America, neither America Movil nor Telefonica (the dominant forces in the continent) saw much cause for concern, while in Africa and Asia, growth continued at record levels.
According to the data gathered in The Mobile World Database, Q3 08 is likely to see about 160m new connections in total, to take the global base to 3.82bn. That's equivalent to 4.3% growth and while that won't quite match Q2 08's exceptional total of 177m new connections, 160m would make this the fourth best quarter ever. These are extraordinary numbers but surely, the pace of growth cannot continue in the months to come? The comments accompanying the September numbers were, no doubt, coloured by managements' experience of their companies' trading throughout October and a large part of November. We detect no hint of impending catastrophe. Indeed, some of the various October data we have argues the opposite.
Two examples serve to illustrate the point. The first comes from Brazil and the second, India - both major month up before. In September, India became the first mobile market to add more than ten million customers in a single month. That record stood for just one month, as in October, the industry added a further 10.4 million. Even allowing for the extra trading day, there was no visible reduction in the country's phenomenal growth.
Could it be that the industry is just slow to react to the change in circumstances? Perhaps those 10.4 million people haven't yet heard the news? This seems improbable at the very least. Other industries have seen dramatic, near-instantaneous reductions in demand, with October volumes in automobile manufacture, consumer goods, property and even power generation all sharply lower in most of the world's leading economies. There is, it seems, something special about telecommunications which renders it partially immune to the worst effects of the downturn. At its most banal, we may not be able to afford to go out so much, but we can at least call our friends to complain about that. More positively, companies, both great and small, need to communicate to find new markets or new suppliers or ways of cutting their costs. That is especially true in the developing world, where telecoms and especially mobile telecoms, plays an increasingly central role in the economy. There may be few banks, hospitals or even roads, but if there is a good mobile system, it may still be possible to achieve increasing prosperity. This is why the Indian numbers didn't drop in October - the unconnected have seen that the connected have a real advantage and if they possibly can, they will attempt to join them.
That, of course, has its own set of attendant dangers. The mobile industry, as it approaches it four billionth customer, has grown used to the idea that newer customers spend less than the early adopters - and hence average revenue per user, or ARPU, almost invariably moves down over time. However, this recession is already hitting employment levels in all developed economies and most, if not all of the newly redundant will have been high spending business customers. For every one of these that Vodafone loses in the UK, it will need to connect ten in India if it is to maintain, let alone grow, its overall revenues. An imperative such as this may lead operators to be less prudent about the quality of customers they connect and this inevitably, will lead to higher levels of inactivity as we move further into recession. It might be argued that the industry has also learnt to live with the concept of "inactive" customers (especially in the GSM world, where customer identity is defined by a low cost SIM rather than an actual handset) and that so long as it is not paying excessive amounts to acquire or bill these customers, there is little to worry about. That, however, may be easier said than done as we can see from what happened in China, in October.
On a like for like basis, the three Chinese networks added 7.8 million new customers in the month. This was no record but still, more than respectable. However, the like for like numbers are not what interests us here. The recent reorganization of China's communications industry has left China Telecom in control of the CDMA base that had formerly been a part of China Unicom. In its last monthly report on this base, Unicom claimed some 41.7 million customers, all but 2.8 million of which were connected through long term contracts. China Telecom has taken a look at this base and decided that more than 13 million of the 42 million are unlikely to be credit worthy and has discounted them, reporting a total of just 28.4 million for October, which leaves the total down by more than 5 million month on month. A cull on this scale is quite unprecedented and would suggest the industry has a major problem - if China Telecom is in any way representative.
Is it? There are some reasons for thinking it is not. Companies invariably write down the assets they acquire after a takeover, not least to enable them to report faster growth rates in future years from the new, lower base. Moreover, since the vast majority were connected through contract customers - which, by definition are only "inactive" if they have failed to pay their bill - it seems the issue has more to do with credit control than anything else. And this touches on a material point in favour of mobile operators - the majority of their customers have not been extended credit, as they are connected through prepaid arrangements. Thus, in this respect at least, they are unlikely to be victims of a credit crunch - though there are other threats that we will turn to in a minute.
The state of the fixed line industry seems, after the third quarter, to be no worse than usual. Unlike mobile, the fixed market has stagnated in recent years, with growth in broadband Internet lines not quite offsetting the decline in traditional voice lines. Almost every major market is experiencing a gradual erosion of the fixed base, but we detected no noticeable acceleration of this trend in Q3 and none of the major operators has yet suggested that it has or will. However, there is little doubt that some parts of the fixed market are coming under pressure. In late October, BT issued a profit warning which spooked the markets to such an extent that for the first time ever, its shares fell below their original 140p November 1984 issue price. BT identified the cause of its problems as the Global Services division, rather than its UK local loop, but that is worrying enough.
BT's difficulties were, perhaps, one of the causes of one of the most cautious statement we have seen so far. Cisco Systems, the leading Internet equipment vendor, recently reported its results for the first quarter of its 2009 fiscal year, a period that ended in October 2008. This makes it one of the few companies to have reported results that include October. Cisco told analysts to brace themselves as revenues were likely to fall by between 5% and 10% year on year. Revenues, not profits, which will be materially lower as margins get squeezed. One of the problems, according to management, was that certain European markets were coming under pressure. "Germany continued to do reasonably well, but the UK, Italy, Netherlands and Spain were challenged, all with double-digit decreases in orders year-over-year." Challenged indeed, with the UK perhaps being more challenged than most, thanks to the spectacular decline in the value of its currency relative to the US dollar.
Cisco is not the only equipment vendor to be struggling. Several - if not all - of the mobile manufacturers are also finding the going tough. Motorola's problems have been common knowledge for several quarters now, but its issues are more to do with product design and strategic direction, rather than the current downturn - though that, of course, will not help. Sony Ericsson is now at break even, as it attempts to cut overheads sufficiently to offset the decline in its average selling price occasioned by increased competition at the top end of the market. Now even Nokia, for years the industry leader and much the most profitable of the bunch, has joined them. It reduced guidance for industry sales in early November and forecast a year on year decline in 2009. Ominously, it suggested that the credit crunch was having an adverse affect upon its distributors' ability to finance their inventories, a situation that can surely only get worse over the coming months.
With around 40% of the mobile handset market, one could be forgiven for assuming that Nokia was entirely representative of the whole and that its comments are therefore generally applicable. Yet we are not wholly convinced it is. Nokia was caught off balance by the iPhone - and especially the 3G variant - and did not have a convincing response to this top end challenge. It still won't until some time next year, when the recently announced N-97 starts shipping. At the same time, it lost share at the bottom of the market by its decision to pull out of the US$ 18-19 "ultra low cost" handset segment in China. Finally, it has little, if any, presence in the 3G data device market, the one area of real growth in Europe over recent months. None of these issues, taken alone, would cause material problems at Nokia, but all three simultaneously - that's a different matter.
That said, the fact that Nokia's has several specific problems doesn't mean we can ignore its words of warning - as the message to investors was unambiguous. This is what it told the financial community on 14 November 2008: "In the last few weeks, the global economic slowdown, combined with unprecedented currency volatility, has resulted in a sharp pull back in global consumer spending." It goes on to say that while Q4 sales would be well ahead of Q3's 310 million "industry mobile device volumes will be lower in the fourth quarter 2008 than previously expected" at about 330 million, compared to an earlier estimate of 350m. More importantly, "industry mobile device volumes will be down in 2009 compared to 2008" while "the mobile infrastructure and fixed infrastructure and related services market will be down in euro terms in 2009 compared to 2008." It goes on to note that it "is taking decisive action to significantly reduce its cost base". Decisive, significant…these are strong words which imply more than marginal structural changes.
Three weeks later, on 4 December 2008, Nokia revised its estimate of industry volumes again, stating that it now expected industry unit volumes to be below the 1.24 billion total estimated in November, while 2009 was likely to see a further drop of 5% from that.
For us, the key words in Nokia's press release are "a sharp pull back in Global consumer spending". What Nokia and the rest of the device industry sells are essentially consumer items, especially at the top end of the range. And that makes them vulnerable to a downturn in consumer confidence. Moreover, when we compare 2008's likely handset sales of more than 1.2bn with the 665m net new mobile subscribers, it is clear that nearly half of all handset sales are made to existing mobile customers who are looking to upgrade, or are merely bored with, their existing phone. By contrast, what mobile operators sell is the ability to communicate. This is far less discretionary and is arguably essential for economic prosperity. In the months following 9/11, many sectors of the global economy felt some kind of an aftershock, but telecoms thrived. Will it be any different this time?
TClearly, operators ought to prove far less vulnerable to economic upsets than the vendors, but there are two ingredient in the mix that were absent after the September 11th attacks and these alter the dynamics - the depth of the recession itself and the consequent impact on corporate liquidity. Research in Motion, the producer of the BlackBerry, announced a cut in guidance for its third quarter - a period ending in February 2009 - in the first week of December. RIM is steering observers towards revenue figures of US$ 2.75-2.78 billion, down from its earlier US$ 2.95-3.10 billion range. Half of the difference has to do with exchange rate movements and half, due to "lower than estimated unit shipments of existing products" which in turn is "a reflection of general economic weakness in the United States and shifts in product launch dates within the quarter".
RIM, of course, is too small to be a good indicator of overall industry volume and it could be that the "shifts in product launch dates" are to avoid a recurrence of the problems associated with the premature launch of the "Storm" but its forecast seems to support Nokia's view that 2009 is going to be tough, perhaps very tough. More importantly, RIM is almost entirely focused on the business community and it is clearly anticipating adverse developments here. What use do unemployed investment bankers have for BlackBerries? Less spitefully, 603,000 people were "separated from their jobs" in the USA in October alone, bringing the total to over the last year to 2.8 million. European economies have been slower to react - German unemployment actually fell in November - but there is a limit to the efficacy of extended lay-offs and short term working. Reduced employment levels cannot fail to impact telco revenues over the coming quarters.
The liquidity issue is potentially even more of a problem. Many leading telecom companies have high levels of borrowing - some through choice, as they attempted to achieve the "efficient balance sheet" so admired by those now unemployed financiers and some, through mismanagement or sheer bad luck. Portugal Telecom is a case in point. Following the hostile bid from Sonaecom in February 2006, PT undertook a €2.1bn share buy-back to boost "shareholder value" and this has left it with debt of around €7bn at its last balance sheet date, 40% of which is short term and due for re-payment or re-financing imminently. Its existing facilities are not sufficient to cover all of the €2.8bn and unless it is able to close the gap, it will enter 2009 with a severe liquidity crisis on its hands. Even the mighty Vodafone is finding itself paying escalating rates for its short term needs - and if that is happening to the world's best mobile business, what happens to the rest of us? (As an aside, we find it incredible that unelected regulators can require Vodafone and its competitors to cut their prices for terminations, roaming and suchlike, while government ministers are unable to compel state-controlled banks to lend taxpayers' money to industry on reasonable terms).
So where does this leave us? It seems certain that most telecom operators will struggle to achieve much in the way of revenue growth while the current financial problems continue, which probably includes the whole of 2009. While small businesses and private individuals are expected to maintain or even increase their level of usage, for the reasons touched on above, corporate spending will inevitably come under pressure. As companies look to restrict or even embargo foreign travel, we could see greater use of telephony and video-conferencing, but this is unlikely to compensate operators for the loss of international roaming revenue. Telecom companies typically have a high level of fixed overheads and often, these cannot be cut quickly so lower revenues will almost inevitably lead to much lower profits. Operators have to pay to run their networks whether they are loaded with revenue generating traffic or not. Staff have to be paid even if they're not very busy. Marketing costs probably have to go up to help retain existing customers, let alone acquire new ones.
Let's look at a real world example - Deutsche Telekom. Its revenue last year was €62.5 billion on which it made a pre-tax profit of €5.3 billion. Its wage bill was €15.4 billion, equal to 25% of its revenues. If it suffers a 4% drop in revenues in 2009, its profits will probably drop by half - unless it can cut that wage bill or some other element of its costs - but as we all know, it's nigh on impossible to reduce headcount in Germany. If it's an 8% drop in revenues, profits could disappear altogether. Other operators aren't quite in the same perilous boat - FT's wages/sales ratio is only 17%, Telefonica's 14% and Vodafone's below 8%, but there is no doubt that profitability will be hit and with it, the ability to invest in new network equipment and services This, in turn, will have a detrimental effect upon employment at both the operators and their suppliers and inevitably, will affect the speed at which economy can recover.
And what if that figure of 8% is too optimistic? A 12% reduction in revenues at DT is not inconceivable, given the precipitous falls in demand seen in other areas of the economy. A decline on this scale would leave the company with a €2.5 billion loss and the German government, a similar shortfall - €2 billion from foregone corporation tax and a further €500 million from the inevitable elimination of the dividend.
The leading European telecom companies are not helped by the fact that they operate under an increasingly unhelpful and misguided regulatory regime. Year after year, Brussels announces that it requires operators to cut prices by double digit percentages. How many other industries have to suffer such interference just because one unelected bureaucrat thinks they should? Does Coca-Cola? Or Nike? Or Nokia? No. DT will be part of the way towards that 12% just through the impact of mandatory reductions in call termination rates and roaming. Operators from other parts of the world do not have to suffer such ill-considered interference and this gives them a material advantage.
The directive to cut roaming rates was, we believe, particularly ill-conceived. The charges may be high, relative to some others, but they are mainly paid by business users and they help keep down the cost of basic service for consumers. By forcing operators to cut roaming charges, the EU also forced them to put up other charges disproportionately. Between Q3 2007 and Q3 2008, for example, Telefonica's roaming revenues dropped by 13%, or €11 million. That €11 million was almost pure profit (as it has no associated overhead) so to recoup that, it needs to raise other revenues by a minimum of €40 million to compensate. Telefonica is one of the largest, but not the worst example - Portugal Telecom's roaming revenues were down 23% for the same period, while Telekom Austria's were 27% down, nearly €24 million lower, implying a need for nearly €100 million in compensating price rises - per quarter - to achieve the same return. That may not be possible at the moment and TA may just have to accept a lower rate of return. The commissioner may not to care about operators' profitability, but this is surely irresponsible. If we have learnt anything from the last few months, it is that we all have a real vested interest in keeping businesses and industry as a whole, profitable and liquid.