The commercialisation of space is poised to expand in the coming years but the rate of expansion is likely to be far slower than had been anticipated. The impact of the financial crisis on the satellite industry is unlikely to be felt for 2-3 years. This period is commensurate with the lead time to procure, build and launch a satellite. New operators and those wishing to undertake new projects are finding it more difficult to find funding
There is a lack of availability of credit and the thresholds for lending have also been raised. In addition to the lack of credit, launch service providers 19 and insurance underwriters 20 have announced that they intend to increase their prices in 2009. These factors when combined mean that only the most commercially certain projects will go ahead in the next few years.
Launch Services
There are relatively few commercial launch service providers with the capability to take a satellite to geostationary orbit. Arianespace, Sea Launch and International Launch Services (ILS) are the main providers of services performing approximately 50%/25%/25% of commercial launches in any given year. The other main launch service providers, China Great Wall Industries Corporation (CGWIC) and Indian Space Research Organisation (ISRO) Mitsubishi Heavy Industries (MHI) are not yet widely available. Another launch service provider, SpaceX, a private company based in California, has launched a limited number of times (only once successfully) but does not have the track record at this stage to compete with the more established launch service providers.
Despite these challenges, however, ICTs also offer key means of helping ITU Member States weather the economic storm, not only as a key sector in their own right, but by boosting economic growth and increasing economic productivity and efficiency. The crisis may challenge some businesses, but it will also revitalize the industry and enable new entrants with new technologies to thrive. Technological transformation is at the very heart of our industry, and the industry can emerge stronger and more resilient from these challenging times.
Export control licence restrictions imposed by the United States of America prevent CGWIC from being able to market their launch services globally and ISRO launchers are as yet untested in the commercial market, although they are expected to become a significant force over the next few years. ISRO recently successfully launched the Chandrayaan 1 spacecraft, a mission to the moon, on its Polar Satellite Launch Vehicle (PSLV) which serves to demonstrate India's capability, but although the Geostationary Satellite Launch Vehicle (GSLV) has been used to carry a satellite to geostationary orbit, it is still regarded as unproven.
Both Sea Launch and ILS have had launch failures in the last 2 years. The resultant down time and lack of other proven or available options for performing a launch has caused a bottleneck for potential launch opportunities. Simple supply and demand principles determine that launch service costs are susceptible to increases in present market conditions. The costs to launch a large satellite to geostationary orbit is said to cost in excess of USD100m. Dr Jean-Yves Le Gall, CEO of Arianespace has said that "a launch of an Ariane 5 [launcher] must generate revenue of EUR150-160m and such a flight must accommodate two satellites, one big and one small". 21
The Insurance Markets
Major players in the insurance market have indicated premium that rates need to increase during 2009. One major satellite reinsurer 22 believes that they will see higher demand for their products as the capital market crisis and higher losses from catastrophes deplete their customer's capital. If reinsurance rates rise, insurance rates are likely to follow, but if competitive market forces prevent the insurers from passing on these increases, insurers margins will be squeezed, leading to the prospect that insurers are forced to withdraw from the market as investors seek to deploy their capital in more profitable areas.
Space insurance is offered for launch risks and in orbit risks. The launch policy usually includes in orbit cover for an initial 12 month period after launch. Launch policies are renewed by in-orbit policies on an annual basis for the remainder of the satellite life. As general rule, the insurance markets tend to speak in terms of failure rates as being approximately 1 in 7 for launch business. This equates to premium rates between 10 and 20 percent (depending on the position in the market cycle) for launch insurance (i.e. coverage for launch plus 12 months in orbit cover).
As a consequence, insurance is frequently the third largest cost for any new satellite based project. The volatility of the insurance market is a factor that makes budgeting extremely difficult. By way of example, if a satellite launch with a value of USD250m is insured at a rate of 13 percent, the insurance cost will be USD32.5m. A one percent increase in the insurance rate will cost the prospective operator an additional USD2.5m. To illustrate the point even further, a prospective operator seeking funding in January 2001 would have anticipated that his insurance costs would have been USD25m based on an insured value of USD250m (premium rates being approximately 10 percent). If he insured his launch in 2003 (not unrealistic given the lead time between signing of contracts and actual launch) he would have paid nearer to USD47.5m (premium rates being approximately 19 percent), almost double the costs throughout the project life.
For each launch and each in orbit risk there is a theoretical amount of capacity 23 available. There is a relationship between available capacity and insurance pricing, and available capacity and losses. When available capacity is in plentiful supply, premium rates tend to fall and vice versa. Losses, on the other hand, often trigger increases in premium rates but can also lead to insurers exiting the market resulting in a reduction in available capacity. In the late 1990's there was a ready supply of capacity but this was curtailed at the beginning of 2001. A number of insurers withdrew from the market after a series of generic losses 24. The events of 9/11 had a compounding affect on available capacity which continued to be restricted until about the middle of 2005.
The ability to be profitable in any particular insurance sector is generally said to rely on two factors; underwriting skill and the success of investment strategies. The investors who fund capacity will seek to gain the best possible return on their capital. If a particular sector is not performing well investors will generally redeploy their capital to more competitive markets.
Following the launch failures in the past 24 months, launch rates have recently been on an upward trend. However, despite the losses, there has been very little change in the composition of the space insurance market. This means that there is a still a ready supply of capacity available, more than is required for each launch. The 2008 underwriting year is presently showing a profit across both launch and in orbit business of about USD340 millions 25. This may put the brakes on any attempts on any attempt to increase rates.
______________________________
19 Satellite Finance, Launch Providers Clash with Industry Over Increased Rates, October 2008
20 Munich Re Sticks to Aim of Double-Digit Rate Increase, 27 November 2008 (Bloomberg).
22 This is the cumulative amount of insurance available for any launch based on the maximum amount that an underwriter can commit to a particular risk. For launch business this estimated to be USD511m and for in-orbit business USD492m
22 All involving the same type of satellite and similar types of loss
Impact for Start-Ups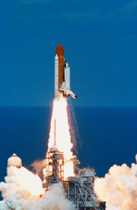 Lenders have tightened their lending requirements for new space programmes or ventures and their appetite for new projects has been curtailed. Those wishing to exploit new commercial opportunities now face a much higher entry threshold if they need to finance their projects. Lenders have a much higher comfort level before they will part with funds and are likely to require, amongst other things:
Sound business plan with a demonstrable market

Signed contracts from customers wishing to purchase their services

Backing from blue chip partners

Pre-existing and long standing relationship with the banks
Launching a spacecraft is not only costly but extremely risky too. It is a 'given' that the investment banks will not lend unless they can be certain that they will recover their capital outlay and profits in the event of a catastrophic failure. Obtaining financing for projects has always been the most difficult barrier to overcome. More recently we have become aware 26 that the bar has been raised by investment banks. As a consequence obtaining funding for new projects is likely to become even more challenging.
Commercialization of Space
The commercialization of space has begun in earnest. In the last 2-3 years, the area with perhaps the highest visibility is space tourism. Grand ideas have been discussed in relation to orbital flights and hotels in space and on the moon. Other projects include earth imaging and pharmaceutical testing amongst others. Whilst there is availability to insure the hardware, insuring the potential liabilities is a different issue.
Space tourism is perhaps the most difficult application to commercialise from a liability perspective because most states have a prohibition against limitation of liability for death or personal injury. There has been much discussion about the merits of a space convention that limits liability in a similar way to the Warsaw Convention 1929 that applied to aviation. This is unlikely to be forthcoming in the foreseeable future.
In terms of access to space, India has made giant leaps forward in this area. They have a well developed and robust space programme and recently launched a moon probe at a fraction of the cost compared to that of the western states. India plans to develop and commercialise its space capabilities and may provide an immediate and credible solution for start up companies seeking to access space.
Pharmaceutical testing is another growth area. Testing of products in-orbit has been said to reduce the validation time for clinical testing. To the best of our knowledge, the market for this sort of business has not been quantified.
Conclusions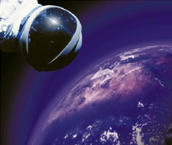 Launch service providers and insurance companies have spoken about the need to increase the pricing of their products and the banks have raised the threshold for access to space by introducing more stringent requirements before they will agree to lend. On its face, the credit crisis may result in the launch of fewer new projects as a result of increasing project costs and the limitations over available credit, but the impact is unlikely to be substantial and will probably be smoothed out by other factors.
The market for satellite services is buoyant and many analysts have commented that it will expand over the next few years 27. In essence, the market is not dependent on new entrants. It may also be the case that the credit crisis has struck at a point in time when emerging technologies are not quite ready to enter the market.
The launch service market is a good case for this. India has to prove its launch vehicle in the commercial arena. The same is true for the US launch service provider, SpaceX. This will not be a quick process and from an insurance perspective underwriters will look for a sequence of consecutive successful launches before they can be competitively priced. The same may be true for commercial customers. If the credit crisis last for 12-18 months this may mean that these new technologies emerge at exactly the right time to take advantage of their competitive pricing.
With respect to insurance we believe that the driver will still be losses. It is losses that the insurance markets react to. Losses cause insurers to reduce their available capacity or it may cause their investors to withdraw their support leading to the particular insurer withdrawing from the market. That said, the insurers all resolve their capacity and reinsurance requirements at 1 January for each new underwriting year.
The insurance markets anticipate insuring between 20 and 30 commercial launches each year. If insurance capacity remains high, the markets, all of whom compete for market share on each piece of business, will have to be competitive. We anticipate that insurers will seek to raise rates at the start of the year. If there are no significant losses in the early part of 2009 and the market is competitive, i.e. the supply of capacity is high - which is likely to be the case given that underwriting capacity is committed for the full year we would anticipate that prices would fall. It is the frequency and size of losses that drive the insurance markets and the impact of the credit crisis is likely to be a factor used to justify pricing, rather than a pure driver. However, given the market's volatility, it is unlikely to be cited more than once.
______________________________
Marsh began offering dedicated space insurance broking services in 1977. They have market share of approximately 55% of globally and 62% in the Asia Pacific region based on the number of operators and users. Marsh employs a multi-disciplined team of space insurance professionals, located in seven offices around the world.
Contact: Neil Stevens, London +44 207 357 5271 | Neil.Stevens@marsh.com
Contact: John Munro, Singapore +65 6327 3170 | John.Munro@marsh.com
______________________________
26 Euroconsult World Finance Conference, Paris, September 2008
26 Northern Sky Research "Global Assessment of Satellite Demand, 5th Edition"