Introduction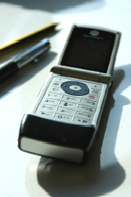 The looming clouds of global recession are not likely to pass over the mobile industry in 2009. The effects of the credit crisis and the widely predicted economic downturn are combining with cut-throat competition (for example, in Indonesia and Vietnam) and a more interventionist regulatory environment. It is less clear, however, what impact a prolonged slowdown will have on the different players in the mobile arena.
Even at the best of times operators often fail to stick to a clear set of objectives and execute them. The flat rate, once seen as the enemy at the gate for most operators was quickly and widely embraced in 2008, once they saw it gave them their best chance to grow data revenue. Informa Telecoms & Media's extensive research into mobile broadband pricing shows that flat rates are now used in every region of the world and that prices have dropped quickly to a global average of approximately US$49 per month (fig. 2.2), although this masks wide variations. In the most competitive markets such as Austria, the UK and Sweden, prices for a flat rate 3GB tariff have fallen to as low as US$15 per month.
In 2009, operators will be forced to outline clear strategies and execute these with conviction. But despite the pressures, for the bold there are opportunities. One possibility is to use these turbulent times as a catalyst for consolidation. Most markets will not support more than three or possibly four network operators, but the race to enter emerging markets means that some countries, such as Nigeria and India have a double-digit number of operators. The proliferation of players in 2006-2008 may be replaced with an impetus for consolidation in 2009 (see Table 1).


Source: Informa Telecoms & Media
They have emerged
Even though 85% of mobile net additions in 2008 were in what are still, just, called emerging markets (see fig. 2.4), the distincitons between 'emerging' and 'developed' are wearing thin. Developed and emerging markets have, in many ways, become indistinguishable as key markets move into a new phase of development. Ten years ago more than three-quarters of all markets were monopolies or duopolies, this number has dropped to less than one-third (see figs. 2.5.1 & 2.5.2). Key emerging markets such as the BRIC nations are now the battlegrounds for some of the most intense price competition worldwide as operators fight for their slice of revenues. Vodafone recently reported a drop of more than 50% in the per-minute price of voice calls in India. In Indonesia the drop in prices was even more marked, with falls of more than 85% reported by operators. Under such circumstances margins cannot escape: Vodafone India reported a year-on-year drop of 5% in its EBITDA margin in 3Q08.
Operators in developed markets will look to the so-called emerging markets to learn from strategies to reduce overheads. Operators in emerging markets have long since been running their businesses at the lowest levels to ensure profitability in low-ARPU environments. Network-sharing, outsourcing, innovative distribution methods and approaches to subsidization will spread to the developed markets. Vodafone recently stated that such plans will be central to their commitment to strip out £1 billion annualized operating cost in their financial year ending in March 2011.
From the other direction, emerging-market operators look to the strategies of developed market for strategies to improve service and brand differentiation. The need for more segmentation will lead to the introduction of both MVNOs and operator sub-brands as an alternative means to target specific groups of customers. Informa has already recognized a spike in MVNO activity in the Middle East and Africa, which will no doubt spread.
Early signals not good
We expect the full intensity of the downturn to really begin to show up in fourth-quarter numbers. Our early analysis suggests suggests that global 3Q08 net additions exceeded those of 3Q07 by just under 10 million subscriptions. Nevertheless, we have monitored the flow of results statements and negative impacts have been felt. In Pakistan and Bangladesh, where the effects of the economic crisis have been felt earlier than other markets, net additions in 3Q08 were respectively 60% and 50% lower than in 3Q07.
Threats to mobile business
A reduction in loyalty and an increase in churn as consumers search for bargains

An increase in inflation and a rise in unemployment exerting pressure on consumers to restrain mobile spending. Lower usage per sub and lower revenue

Continuing churn of customers to lower-value contracts as customers optimise contract bundles and strip out excess minutes/SMS/services to lower overall monthly commitment

A polarisation of handset sales between affordable low-end devices and key aspirational high-end models at the expense of mass-market featurephone sales.

Growth in SIM-only market. Operators reduce costs of acquiring and retaining subs. Consumers defer handset upgrades in favour of reduced monthly tariffs and shortened contract periods

An acceleration of fixed-to-mobile substitution as consumers retain their mobile line when making a choice between fixed and mobile voice services

Continued growth in HSPA-enabled devices. Operators promote these as cheaper and mobile alternative to fixed-line broadband
The ways in which operators successfully respond and react to these trends will determine their success in navigating the economic downturn.
Capex safe, for now
In the infrastructure market there is a widespread fear that vendors will be affected by a slowdown in operator capex. Despite an atmosphere of obvious caution, our conversations with operators suggest that investment plans will not be severely altered and that investment calculations will continue to be made on the basis of expected rate of return. Whilst a rising cost of capital is expected due to the turmoil in the credit markets, so long as a return above the weighted average cost of capital can be expected, operators will continue to add capacity and coverage to their networks.
Informa's research shows that most operators feel investments are vital to ensure that network quality is not compromised by the threat of congestion. The increase in data traffic thanks to the phenomenal popularity of mobile broadband dongles will force operators to invest in more capacity to ensure even a basic level of service. The mobile broadband market has already mushroomed to over 30 million connections and Informa forecasts it will grow at more than 50% again in 2009. Quality of service can only be supported by further investment in capacity.
TCapex will not be completely unaffected. Vodafone has cut its capex projection for 2009 by £200 million following a 2.5% drop in their forecast revenue for the financial year ending in March 2009. Most evidence so far, though, suggests operators will only cut capex as a last resort to ensure they hit free-cash-flow guidance figures. Free cash flow has become the new metric of choice among investors, whose "flight to safety" is driven by a preference for strong balance sheets and enough cash to permit operational flexibility.
Opex not capex
Operators will instead focus their efforts on adopting a ruthlessly disciplined approach to operational expenses. Advertising spending and expenses such as travel, training and conference attendance will be under threat. More job cuts will follow the significant job losses at Telekom Austria, Deutsche Telekom and Virgin Media.
Network sharing may increase as operators' hitherto inflexible stance on network sharing becomes loosened by financial necessity. There will be more pressure on the infrastructure players as operators seek lower prices from competing equipment vendors. We also believe that there could be a return to vendor-financing deals if operators find themselves struggling to raise capital. This is most likely among greenfield operators who have no access to cash reserves, and need to finance new network rollouts. We anticipate seeing a number of high profile operator withdrawals in 2009. Chinese vendors have shown a propensity for such financing deals in the past and may view the current climate as an opportunity to build on the gains they have made in 2008.