Bridging the digital divide: how ITU-T standards enable installation of optical fibre cable in remote areas
---
ITU-T SG15 and Global Plan Inc.
Session 267
12:00–13:00 CEST (UTC+02:00),
Wednesday, 8 July 2020
Thematic Workshop
Key to bringing 5G to hard-to-reach rural communities is the extension of wired networks; we must scale our communications infrastructure and lay lots (and lots) of fibre. Following the outbreak of the coronavirus pandemic in early 2020, it has become increasingly clear how critical wireline networks are to telemedicine, distance learning and remote work.
To close the urban-rural digital divide as soon as possible, broadband optical cable connectivity needs to be deployed widely in parallel. The key is for our global society to have a holistic point of view in implementing broadband infrastructure, where reducing the socio-public loss should be the central aim, rather than increasing the return on investment.
The biggest technical barrier is the high cost of optical-cable installation, which typically accounts for 70 to 80 percent of the entire CAPEX of the network. The designs of conventional optical cables are specific to their installation environment with installation methods relying on specialized machinery and skilled labor. This challenge is made even greater by the low densities of remote rural communities.
To change this equation, the BIRD (Broadband Infrastructure for Remote-Area Digitalization) solution has been proposed. It was built on the affordability-first concept, lightweight robust optical cable, and simple do-it-yourself (DIY) installation by non-skilled local people, which respectively followed ITU-T Recommendations L.1700 (2016), L.110 (2017) and L.163 (2018). The Recommendations are expressly aimed at closing the urban-rural digital divide.
BIRD enables easy and affordable route survey, installation, repair, upgrade, route change, and disposal of the cable networks under difficult terrain, climate, and mammal attacks. ITU compliance is hoped for to reduce the CAPEX of BIRD from the economy of scale toward mass deployment anywhere.
In 2019, L.110-compatible ~12 km optical cable was installed in a mountain village in west Nepal connecting schools and a hospital, amongst others. The CAPEX reduction was estimated at half or more than with conventional cables. Figure 1 shows the cable installation in a DIY manner.
Another project installed a total of 22 km of L.110 cable in the coldest area and desert region in Mongolia in 2019.
The cable used was matured and proven enough based on the submarine-cable technologies, which have been commercially used in Japan for 20, 000 km for 25 years up to now.
This session is to discuss the possibility of the unprecedentedly standardized ITU-T solution and how to quickly and globally penetrate the solution toward bridging the digital divide and stopping the Pandemics particularly in remote areas in developing countries.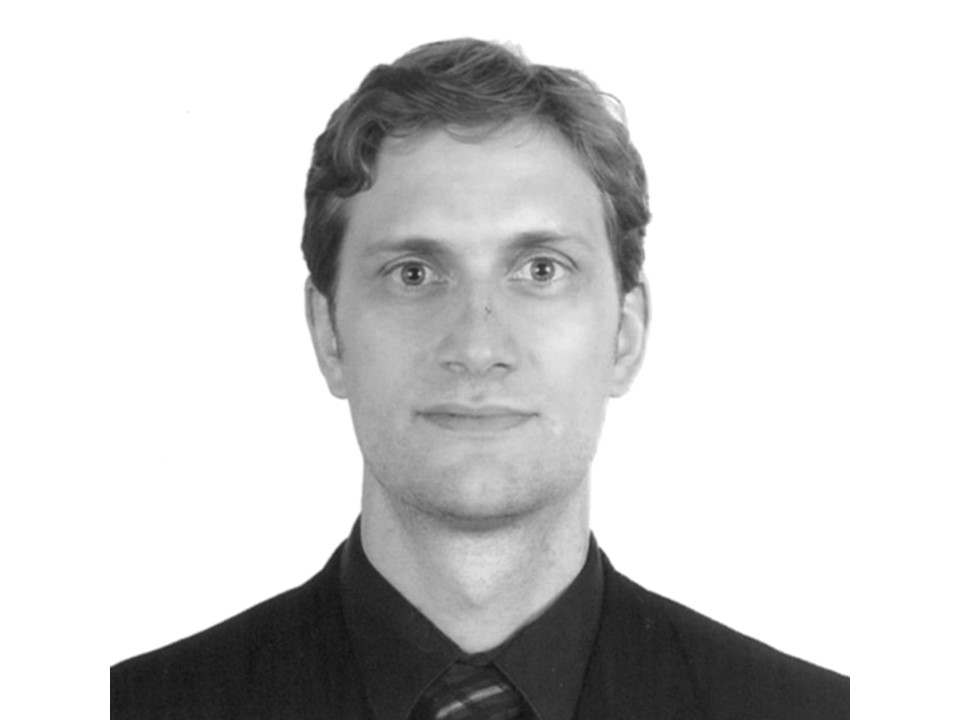 Mr. Vladimir Daigele
Programme Officer, Telecommunication Network and Spectrum Management Division, Digital Networks & Society Department
BDT of ITU
Vladimir Daigele is Programme Officer at ITU implementing ICT Infrastructure development initiatives, including the establishment of broadband networks in developing countries, Conformity and Interoperability (C&I) programme, and ITU Broadband Maps.
---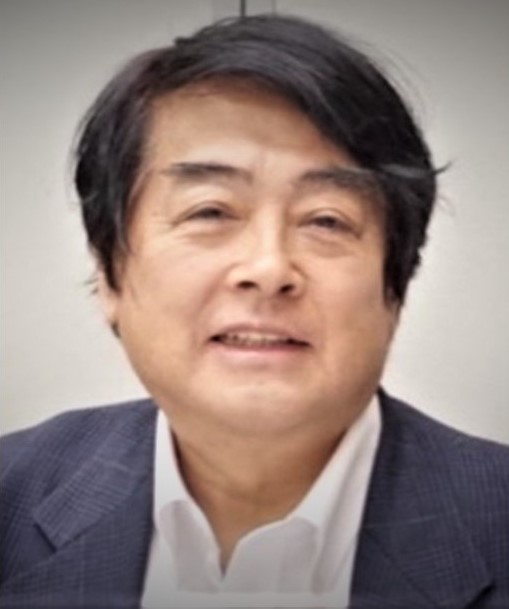 Dr. Haruo Okamura
President
Global plan Inc. , Japan
Moderator
Dr. Haruo Okamura was with NTT Labs, NEC Business Unit and Corning Inc., USA. After worked as Guest Professor at Waseda University, vice chairman of ITU-T SG15 and ITU-T TSAG, He is currently the President of Global Plan Inc. and the IEC SC86C Chairman
He was the Editor of ITU-T standards for Affordable Optical Cable Solution for closing the urban-rural digital divide; those are ITU-T L.1700 (Affordability-First Concept, 2016), L.110 (Opt. Cable for Direct Surface Application, 2017) and L.163 (Low-Cost DIY Installation Method of L.110 Optical Cable, 2018). The Nepal Government announced the use of this solution as "Okamura Model" for Wi-Fi in the Mt. Everest Base Camp region and Mt. Annapurna trekking trail.
The above connectivity, named as the Solution BIRD (Broadband Infrastructure for Remote-area Digitalization) was installed in rural villages in Nepal and Mongolia in 2019. Other projects are also on-going in Nepal Remote areas for 2021. He holds PhD and MBA degrees.
---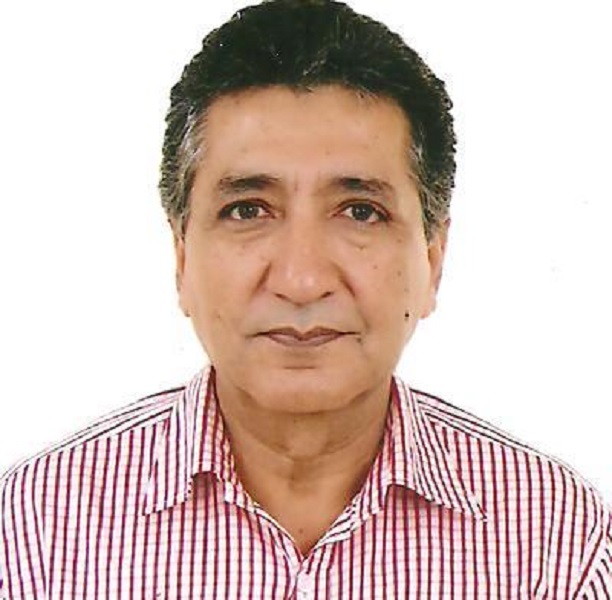 Mr. Manohar Bhattarai
ex. Vice Chair, HLCIT, Chair, ICT4D, Nepal
ICT4D, Nepal
Mr. Bhattarai is a leading ICT and information economy expert from Nepal. Until recently, he was serving as the Vice-Chair of High Level Commission for Information Technology, an apex level ICT policy, planning and strategy outfit Chaired by the Prime Minister of Nepal.
Mr. Bhattarai played a key, leadership role in formulating e-Government master plan for the Government of Nepal launched in the year 2010 which has since culminated in a comprehensive ICT development project currently being executed by Office of the Prime Minister/ Council of Ministers, Government of Nepal. Mr. Bhattarai is also credited with the achievement of having provided leadership in delivering on one of the key, foundational components of eGovernment initiative namely the development of Government Enterprise Architecture/ Government interoperability framework (GEA/GIF) for the Government of Nepal.
Mr. Bhattarai has also been providing a range of advisory and consultative support in a number of automation initiatives of Government agencies. In addition, he also played a key role in helping the Government roll-out its first Government Cloud currently hosted by Nepal Information Technology Center (NITC)/Government Integrated Data Center (GIDC).
In addition, Mr. Bhattarai has also contributed towards the development of Nepal Trade Integration Strategy (NTIS) prepared by Ministry of Industry, Commerce and Supplies by providing advisory inputs for integrating IT/ITES-BPO into the national strategy.
Mr. Bhattarai played a lead role in drafting Nepal's first IT Policy as a key member of the team formed by National Planning Commission, Government of Nepal. Mr. Bhattarai was also instrumental in preparing revised ICT Policy framework and National Broadband Policy for Government of Nepal in the year 2015.
---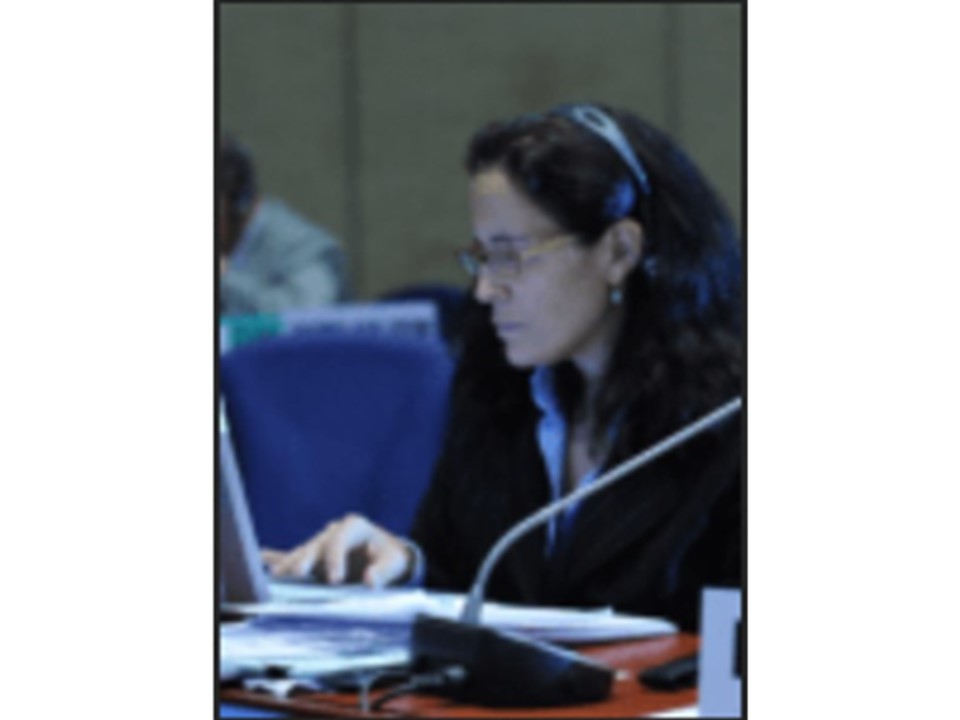 Ms. Jane R. COFFIN
Senior Vice President, Internet Growth
Internet Society, USA
Jane Coffin is responsible for the Internet Society's Internet Growth project teams. The Internet Growth project teams are focused on Community Networks, Internet exchange points (IXPs) & interconnection, peering, and community development, and a new critical project on measuring the health of the Internet. Her work also focuses on access and development strategy, where she and other ISOC colleagues and partners focus on coordination of collaborative strategies for expanding Internet infrastructure, access, and related capacities in emerging economies with partners.
Prior to joining ISOC, Jane worked on Internet and telecommunications policy issues for the Office of International Affairs at the National Telecommunications and Information Administration – U.S. Department of Commerce. She was an active participant in Internet discussions in the ITU, OAS-CITEL, and OECD, working closely with the five regional Internet registries (RIRs) and other Internet technical community stakeholders. She was very involved in policy discussions on open Internet standards and issues related to BGP, IPv4, IPv6, and MPLS. While at NTIA, Jane was an advocate for the deployment of Internet exchange points (IXPs) to increase international Internet connectivity (IIC), and was an ITU-T SG-3 IIC co-Rapporteur and an IIC coordinator in CITEL's PCC.I. She was Vice-Chair of the Federal IPv6 Task Force, and a Vice-Chair of the ITU Council Child Online Protection Working Group.
From 2002-2006, she served as Chief of Party, and Deputy Chief of Party on two separate USAID projects in Moldova and Armenia. Jane worked closely with regulators, policy-makers, senior officials and parliamentarians, Internet service providers, and stakeholders on regulatory strengthening, market access and competition, and liberalization and privatization activities in Moldova and Armenia.
Jane worked for AT&T as a Director of International Affairs/Government Affairs, where she worked on international telecommunications issues, including VOIP, ENUM, and ICAIS, and was a Rapporteur in ITU-D Study Group 1 for universal access/universal service in rural and remote areas.
She holds a BA in Classics from the University of Massachusetts at Amherst, attended the College Year in Athens program in Athens, Greece, and was an American Field Service (AFS) exchange student in Falun, Sweden (1985-86).
Jane is based in Reston, United States.
---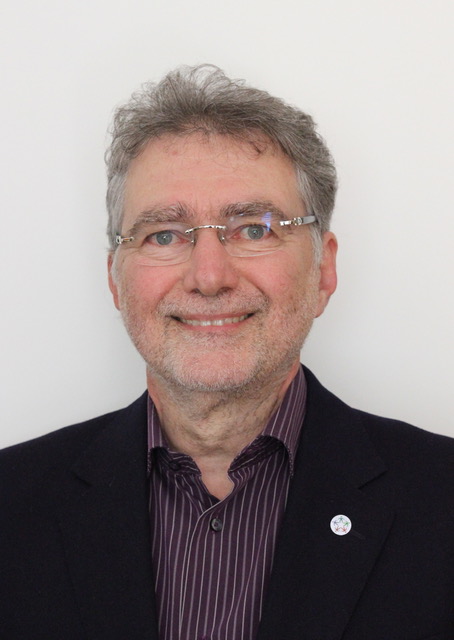 Dr. Francesco Montalti
Italian Electrotechnical Committee (CEI) Standards
Dr. Francesco Montalti graduated with honours in Physics at the Rome University "La Sapienza" in 1976. After some years spent at the ITT Face Standard Laboratory as a researcher, in 1985 he joined Telecom Italia, working on the Industrialization of New Technologies and as responsible for the specifications of cables and the associate hardware used in the whole Telecom Italia network.
From 2008 to the end of 2012 he was responsible of the Outside Plant Engineering Group in the Telecom Italia Open Access Division. At the beginning of 2013 he left Telecom Italia on a voluntary pre-retirement plan.
Francesco joined the activities of ITU-T SG6 and SG 15 in 1985 and has chaired ITU-T Study Group 6 (Outside Plant and related indoor installation) from 2001 to 2008. Under his leadership Study Group 6 developed Recommendations and Handbooks in its core competency areas for the network deployment, cable installation, operation, maintenance and restoration including devices and associated hardware giving useful advice and expertise, especially to the developing countries.
From 2008 to 2016 he has been Vice Chairman of SG15 "Transport, Access and Home", with the responsibility of WP2 "Optical technologies and physical infrastructures".
Since 1986 has been involved in the activities of IEC 86B (Fibre optic interconnecting devices and passive components) WG6 and WG7. Until May 2013 he chaired SC 86B of CEI (IEC Italian parent Committee). Since 2018 he chairs CEI SC 86A (Fibres and Cables).
In 2013 he was awarded by CEI the "Premio Ing. Giorgi" for his outstanding career in the standardization activities of CEI, IEC and ITU-T.
---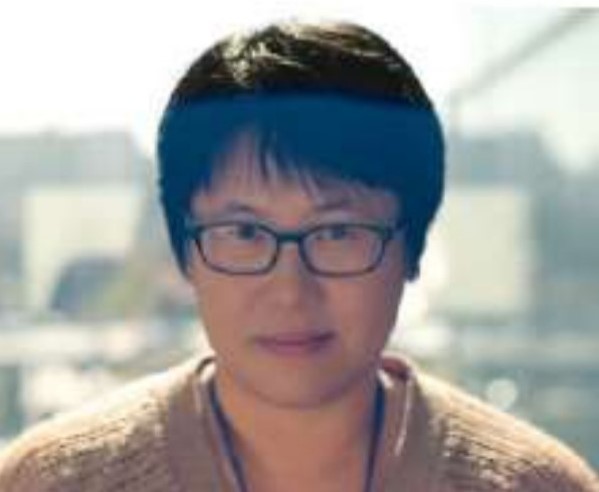 Ms. Atsuko Okuda
Regional Director
ITU Regional Office for Asia and the Pacific Bangkok
Ms. Atsuko Okuda was appointed as the Regional Director in April 2020. Prior to the new
assignment, she was the Chief of the ICT and Development Section of the ICT and Disaster Risk
Reduction Division of the United Nations Economic and Social Commission for Asia and the
Pacific (ESCAP), in Bangkok, Thailand from 2015 to 2020. At ESCAP, she promoted the
development of regional broadband connectivity and inclusive broadband through the
implementation of the Asia-Pacific Information Superhighway (AP-IS) initiative.
Before joining ESCAP, Ms. Okuda served the United Nations Economic and Social Commission
for Western Asia (ESCWA) in Beirut as the Chief of the Governance and State building Section
and as the Team Leader responsible for ESCWA Knowledge Management. Prior to it, she
contributed to the Umoja project, the UN Secretariat ERP initiative, as Testing Manager at the
Department of Management, UNHQ for 2 years. From 2002 to 2010, she was responsible for
promoting a wide range of ICT for development initiatives at ESCAP and the United Nations
Economic Commission for Africa (ECA) as Senior IT Officer. She started her UN career in the
area of ICT for Development at the Regional Bureau for Asia and the Pacific, the Bureau for
Development Policy and UNDP Country Office in Bhutan from 1997 to 2002.
Ms. Okuda obtained a BA from Kyoto University (Japan), MA from Helsinki University (Finland),
and has currently been enrolled as a research fellow on e-governance at the United Nations
University – Maastricht Economic and Social Research Institute on Innovation and Technology
(UNU-MERIT) in the Netherlands. Her academic articles on broadband and AI were published by
the Lee Kwan Yew School of Public Policy. Among other publications and research papers, she
was the author of a chapter on e-resilience in the 2018 UNDESA E-government Survey and a
recent ESCAP blog on digital resilience against COVID-19.
---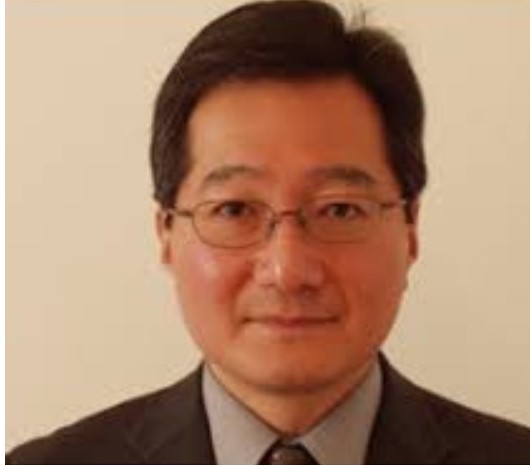 Dr. Hiroshi Ota
TSB Adviser for ITU-T Study Group 15
ITU-T TSB
Dr. Hiroshi Ota is Advisor for ITU-T Study Group 15, which develops standards on networks, technologies and infrastructures for transport, access and home. He supports ITU-T SG15 by providing secretariat services as a staff member of ITU. He also coordinates the work on disaster relief and emergency communication within ITU and with related organizations.
Before joining the ITU in January 2009, he was with Nippon Telegraph and Telephone Corporation (NTT), Japan. He actively participated in standardization activities from 1992 to 2008 including ITU-T SG13, SG15, IEEE 802 LAN/MAN Standards Committee and IETF taking several leadership positions
---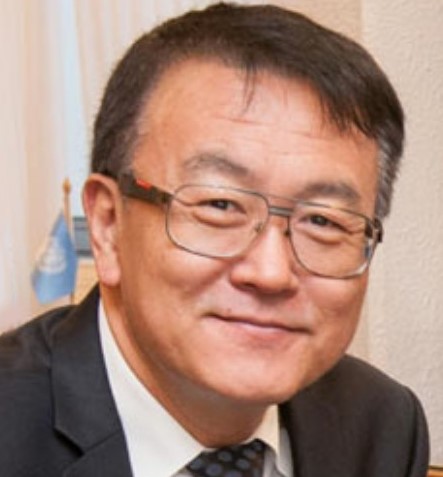 Dr. Chaesub Lee
Director
TSB of ITU
Chaesub Lee was elected Director of the ITU Telecommunication Standardization Bureau at the ITU Plenipotentiary Conference 2014 in Busan, Republic of Korea, and re-elected to this post for a second four-year term at the ITU Plenipotentiary Conference 2018 in Dubai, United Arab Emirates.

Dr Lee has contributed ICT standardization for over 30 years, specializing in areas such as integrated services digital networks (ISDN), global information infrastructure (GII), Internet protocol, next-generation networks (NGN), Internet protocol television (IPTV) and cloud computing.
He started his professional life in 1986 as a researcher at Korea Telecom. After 17 years he took up a role at the country's Electronics and Telecommunications Research Institute (ETRI), where he stayed for the next eight years.
Most recently he worked at the Korea Advanced Institute of Science and Technology (KAIST), and as a senior advisor to Korea's Ministry of Science, ICT and Future Planning (MSIP).
Within ITU Dr Lee served as Chairman of the ITU Focus Group on Next-Generation Networks (NGN) to address the growing need for international standards for NGN, including service requirements, functional architecture, mobility, security and Quality of Service (QoS). He was also Vice-Chairman of the ITU Focus Group on IPTV which worked to coordinate and promote the development of IPTV standards.
He acted as Vice-Chairman of ITU-T Study Group 13 (Future networks and cloud) from 2001 until 2008, becoming Chairman of that group in 2009. ITU-T Study Group 13 develops standards for NGN, future networks, cloud computing, Internet of Things (IoT) and mobile telecommunications, to ensure their smooth international deployment.
Dr Lee holds a PhD in Multimedia Engineering. He is married with two children.
---
Topics
---
5G Technology
Digital Divide
Digital Economy
Digital Inclusion
Digital Transformation
Education
Health
Infrastructure
WSIS Action Lines
---
C2. Information and communication infrastructure

C3. Access to information and knowledge
Affordable standardized broadband rural connectivity is the key to C2 and C3
Sustainable Development Goals
---
Goal 1: End poverty in all its forms everywhere

Goal 3: Ensure healthy lives and promote well-being for all

Goal 4: Ensure inclusive and equitable quality education and promote lifelong learning opportunities for all

Goal 6: Ensure access to water and sanitation for all

Goal 8: Promote inclusive and sustainable economic growth, employment and decent work for all

Goal 9: Build resilient infrastructure, promote sustainable industrialization and foster innovation

Goal 11: Make cities inclusive, safe, resilient and sustainable
Affordable standardized broadband rural connectivity is the key to SDGs 1,3,4,6,8,9,11.
Links
---
https://digital-world.itu.int/this-pandemic-is-changing-the-perception-of-the-internet-and-the-digital-divide/