Digital government during the times of pandemic and beyond
---
UN DESA
Session 334
14:00–15:00 CEST (UTC+02:00),
Monday, 24 August 2020
Interactive Action Line Facilitation Meeting
This event will highlight the 2020 edition of the United Nations E-Government Survey. It will include an in-depth presentation of the Survey data and results, followed by expert reflections on the findings. The world we live in has changed so much since the last edition of the Survey, released two years ago – has digital governance kept up with the pace? Is it well-equipped to face the challenges that are ahead? As the only publication to benchmark the e-government readiness of all 193 United Nations Member States, prepared over a two-year period with inputs from governments, subject-matter experts and more than 200 researchers, and building on 20 years of measuring and analysis, the Survey is truly one of a kind. Please join United Nations Department of Economic and Social Affairs (UN DESA) to reflect on where we're at globally and locally in terms of digital development – an important step to work on closing digital divides.


Download the 2020 United Nations E-Government Survey: https://bit.ly/EGovernmentSurvey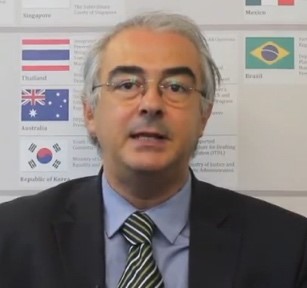 Mr. Vincenzo Aquaro
Chief of the Digital Government Branch
UN DESA
Moderator
Vincenzo Aquaro is currently the Chief of the Digital Government Branch which publishes the UN E-Government Survey, a UNDESA flagship publication that offers a snapshot of trends in the development of e-government in countries across the globe. In the last 23 years, he has been engaged at national and international level in issues related to ICT in public policy and governance. He is also in charge of the Data Assessment and Data Management of the UN E-Government Survey. Before joining the United Nations, he worked for 10 years as President and CEO of Formit Servizi SpA, a leading Italian advisory company in the field of e-governance. He also served as Member of the Scientific Committee of the NGO Formit Foundation and as President and CEO of CARMA Scientific Research Consortium, a Public and Private Partnership spin-off on ICT products and e-services in Agricultural and Agro-industrial fields, co-financed by European Commission for innovative and advanced capacity-building research program in south of Italy. In collaboration with the University of Rome 3 he also established the first Master on eGovernment for PA and served for two editions as Member of the Master Executive Board. Prior to that, he worked at EIS SpA (a ICT system integration company now incorporated into Telecom Italia Group) as software analyst and developer, project manager and senior marketing manager. He holds a Master's Degree (Laurea Magistrale) in Electronic Engineering from the University of Bari, Italy.
---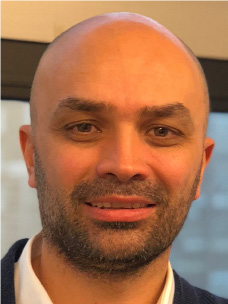 Mr. Deniz Susar
Governance and Public Administration Officer
UN DESA
Deniz Susar is a Governance and Public Administration Officer, Digital Government Branch, Division for Public Institutions and Digital Government is a Governance and Public Administration Officer at the Division for Public Institutions and Digital Government of UNDESA. Deniz's main work areas include digital government and preparation of the biannual UNDESA flagship publication 'United Nations E-Government Survey'. As part of his current role, he also supports the Internet Governance Forum (IGF). HIs main research areas include e-government, open government, citizen engagement, internet governance, artificial intelligence and other frontier technologies and open government data. Deniz holds a Master Degree on International Political Economy and Development from Fordham University, New York, United States and a Computer Engineering degree from the Bosphorus University of Istanbul, Turkey.
---
Ms. Maria Rosaria Ceccarelli
Chief of the Trade Facilitation Section
UN ECE
Maria Rosaria Ceccarelli has more than 21 years of experience in Trade & Transport Facilitation and electronic Business within UNECE where she is Chief of the Trade Facilitation Section.
She is responsible among other of the United Nations Centre for Trade Facilitation and Electronic Business (UN/CEFACT).
She manages a group of some 800 experts working on Trade Facilitation and eBusiness projects to produce Trade Facilitation Recommendations and eBusiness standards, that can foster growth in international trade and related services and that is actively working on Blockchain, Internet-of-Things applications.
In her former position in the UNECE's Transport Division, where she has been working for 12 years, she has organized and delivered training to promote the development of border-crossing and transport facilitation and provided advisory services on customs questions affecting transport.
---

Mr. Emanuele Baldacci
Director of Digital Services
DG DIGIT
Emanuele Baldacci is currently Director of Digital Services at the European Commission's Directorate-General for Informatics. From May 2015 to February 2018 he was the Director of Methodology, IT and Corporate Statistical Services at Eurostat, the statistical office of the European Union. From October 2011 to April 2015 he was the Head of the Integration, Quality and Research Department of the Italian Statistical Office. Before that, he was a deputy division chief at the International Monetary Fund, a senior economist at the World Bank and also served as chief economist at SACE, Italy's largest trade finance group. He has a PhD in Demography from the Universities of Rome, Florence and Padua; he is the author of several scientific publications on fiscal sustainability, macroeconomic risk in advanced and emerging economies, population ageing and social protection and official statistics modernisation
---
Ms. Jadwiga Tudek
Statistical Officer
Eurostat
Jadwiga Tudek is a Statistical Officer at the European Commission, Eurostat. She is in charge of the EU survey on ICT usage in households and by individuals, comprising, among other, a module on the use of e-government services by individuals. Over the last years, she worked together with the EU Member States' representatives on the development of several topics for the survey reflecting the policy data priorities, namely: e-government, digital skills, Internet of Things, collaborative economy. From 2012 to 2017, she worked as a Socio-Economic Analyst for the European Commission's Directorate General for Employment, Social Affairs & Inclusion. Jadwiga holds a Master degree from the Warsaw School of Economics, Poland.
---
WSIS Action Lines
---
C1. The role of governments and all stakeholders in the promotion of ICTs for development

C7. ICT applications: benefits in all aspects of life — E-government

C11. International and regional cooperation
Sustainable Development Goals
---
Goal 16: Promote just, peaceful and inclusive societies