The use of Decentralized Identities (DIDs) in development projects
---
University of Geneva, Geneva Macro Labs, INATBA
Session 321
12:00–13:00 CEST (UTC+02:00),
Thursday, 20 August 2020
Thematic Workshop
Workshop on Decentralized Identity
Digital identification and credentials are a central element to a digital and inclusive society. In 2018, the World Bank estimated that 1.1 billion people do neither have an analogue nor a digital ID. Many of them remain invisible and are unable to open a bank account, access healthcare, receive education and are at higher risk to be exploited or trafficked. Therefore, electronic identification is at the heart of sustainable development seeking for inclusion.
At the same time, digital records that are all linked to a unique ID pose a big risk to privacy and data protection. Identity theft as well as arbitrary government control over digital identity are additional threats connected to a central digital ID. Decentralized identity (DID) is a concept that has been created to counter those risks. Privacy-enhancing technology as well as decentralized ledger technology (DLT) provide a framework that creates a self-sovereign identity, where control is given to the people that are identified by decentralized identifiers and connected credentials. Where do we stand and where are we heading to?
Planned Program of this 60 min online workshop:
Introduction to the concept of decentralized identity (DID)
Discussion of current and possible future use-cases
Interoperability and standardization of DID-systems
Role of governments
Regulations
Discussion with the audience and conclusion
The workshop will be concluded by answering questions from the audience.
The workshop is organized by the University of Geneva, Geneva Macro Labs and INATBA.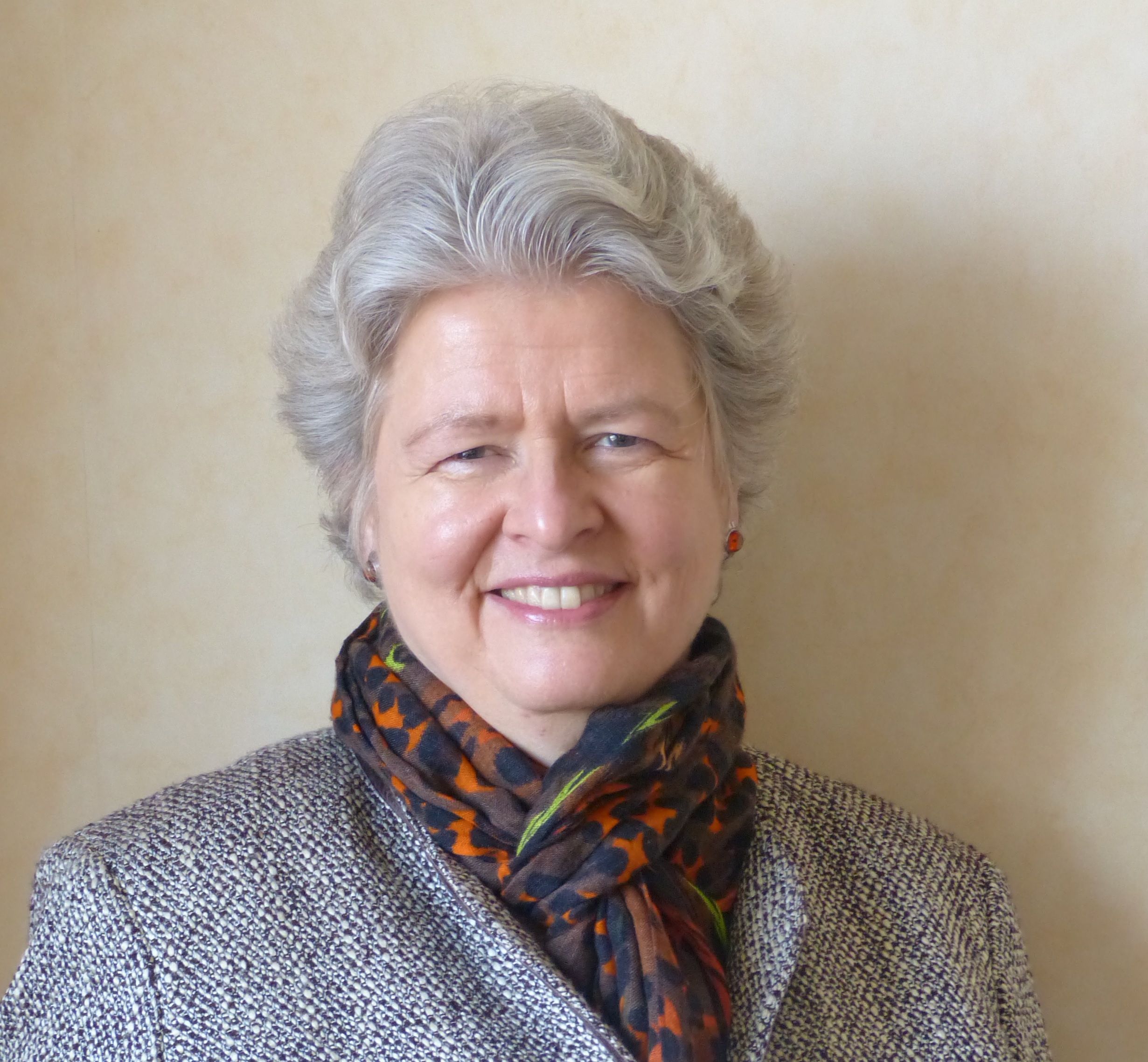 Virginia S. Cram-Martos
Triangularity SàRL, Switzerland
Virginia Cram-Martos is CEO of Triangularity, a social impact company that supports the use of innovation, e-commerce, and trade for development. She was formerly Director of the Economic Cooperation and Trade Division in the United Nations Economic Commission for Europe (UNECE). In this role, Cram-Martos supervised intergovernmental programs covering trade facilitation; trade-related standards, including commercial agricultural quality standards and electronic business standards; innovation and competitiveness; and public-private partnerships.
She is currently supporting an EU-funded project at the UN on traceability and transparency in textile and leather value chains which includes a blockchain proof of concept. She has been the project leader for a white paper on blockchain for trade facilitation, published by the UN Centre for Trade Facilitation and Electronic Business and is currently co-leader of a project for a white paper on the Internet of Things and Trade Facilitation. She has shared her work on Blockchain in support of Trade and the Sustainable Development Goals with organizations around the world. Cram-Martos holds an MBA in International Business from the University of Chicago and a Master's in Finance from the Université Catholique de Louvain
---
Irene Adamski
Partnership Development, Regulatory Affairs
Jolocom, Germany
Irene Adamski is responsible for Partnership Development & Regulatory Affairs at JOLOCOM, a small IT company based in Berlin that focuses on developing Self-Sovereign Identity solutions. She also serves as BEPAB Member with the OECD, General Secretary of the German Blockchain Association and Co-Chair of the INATBA Working Group Energy. Main focus of her work is the gradual increase of system resilience via decentralization and self-sovereign users, as well as coherent international standardisation and collaboration.
---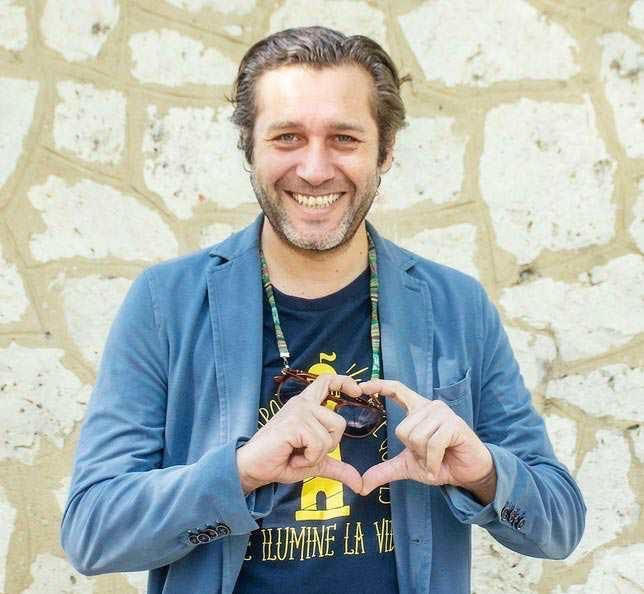 Ismael Arribas
Co-chair of Interoperability WG
INATBA
Global and Collective Entrepreneur from Spain, driving Kunfud, an independent compliance firm, founding member of INATBA and Cochair at the Interoperability WG and Standards Committee, member of Alastria and Chairman for the Standards Commission, involved with ISO TC 307, ITU-T FGDLT and CEN-CENELEC for Blockchain and DLTs. Principal advisor at LaCChain Program and IDB Lab. Co-founder of Lumiversity and CLAUDIA between other startups.
---
Dr. Ignacio Alamillo-Domingo
Chief Trust Officer
Alastria, Spain
Dr. Ignacio Alamillo-Domingo
Professional qualification:
Doctor in Law (UMU). PhD thesis related to the eIDAS Regulation.
Degree in Law (UNED). Diploma of Advanced Studies (UAB). Master in introduction to administrative law research (UAB).
Certified Data Protection Solutions Engineer, CDPSE (ISACA).
Certified Information Systems Auditor, CISA (ISACA).
Certified Information Security Manager, CISM (ISACA).
Certified in COBIT5 Foundations (APMG).
Certified in ITIL V3 Foundations (EXIN).
Currently, he is a practising lawyer, managing partner at Astrea and CISO at Logalty. He also collaborates with iDerTec Research group (University of Murcia), and serves as Chief Trust Officer at Alastria Blockchain Ecosystem.
He has authored/co-authored more than 80 publications and has delivered more than 400 conferences and courses, related to electronic identity, trust services and their application to electronic processes.
He is involved in standardisation activities, including ETSI TC ESI, CEN-CLC/JTC19, ISO TC 307 and ISO/IEC-JTC1/SC27.
---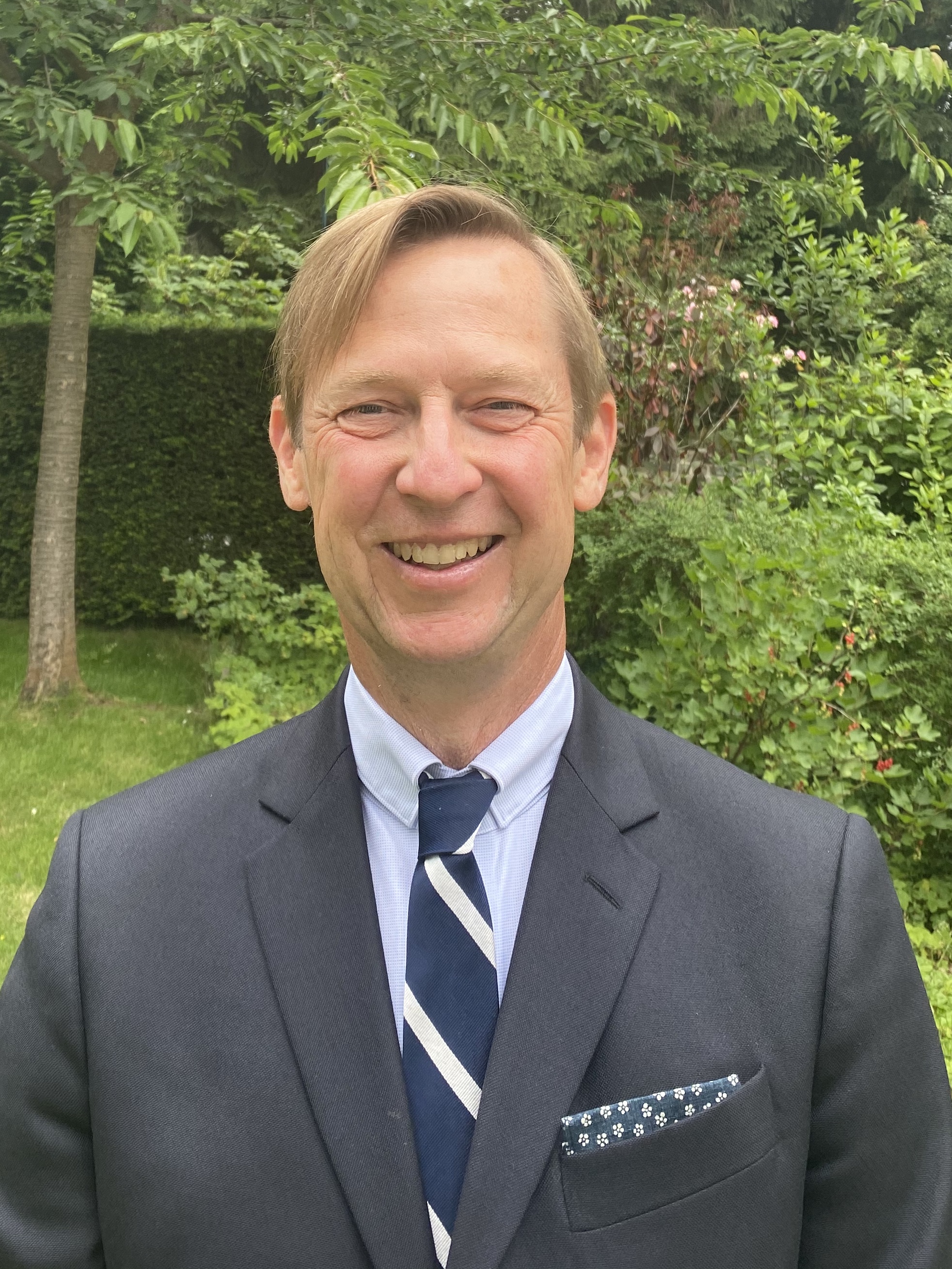 Pēteris Zilgalvis
Head of Unit for Digital Innovation and Blockchain in the Digital Single Market Directorate in DG CONNECT and is the Co-Chair of the European Commission FinTech Task Force
EU Commission
Pēteris Zilgalvis is the Head of Unit for Digital Innovation and Blockchain in the Digital Single Market Directorate in DG CONNECT and is the Co-Chair of the European Commission FinTech Task Force. He was the Visiting EU Fellow at St. Antony's College, University of Oxford for 2013-14, where was an Associate of the Political Economy of Financial Markets Programme. From 1997 to 2005, he was Deputy Head of the Bioethics Department of the Council of Europe, in its Directorate General of Legal Affairs. In addition, he has held various positions in the Latvian civil service (Ministry of Foreign Affairs, Ministry of Environment). He was Senior Environmental Law Advisor to the World Bank/Russian Federation Environmental Management Project and was Regional Environmental Specialist for the Baltic Countries at the World Bank. He has been a member of the California State Bar since 1991, completed his J.D. at the University of Southern California, his B.A. in Political Science Cum Laude at UCLA, the High Potentials Leadership Program at Harvard Business School, and Computer Science for Lawyers at Harvard Law School. A recent publication of his is "The Need for an Innovation Principle in Regulatory Impact Assessment: The Case of Finance and Innovation in Europe" in Policy & Internet. An upcoming publication is "The Law and Political Economy of Decentralised Digital Ecosystems".
---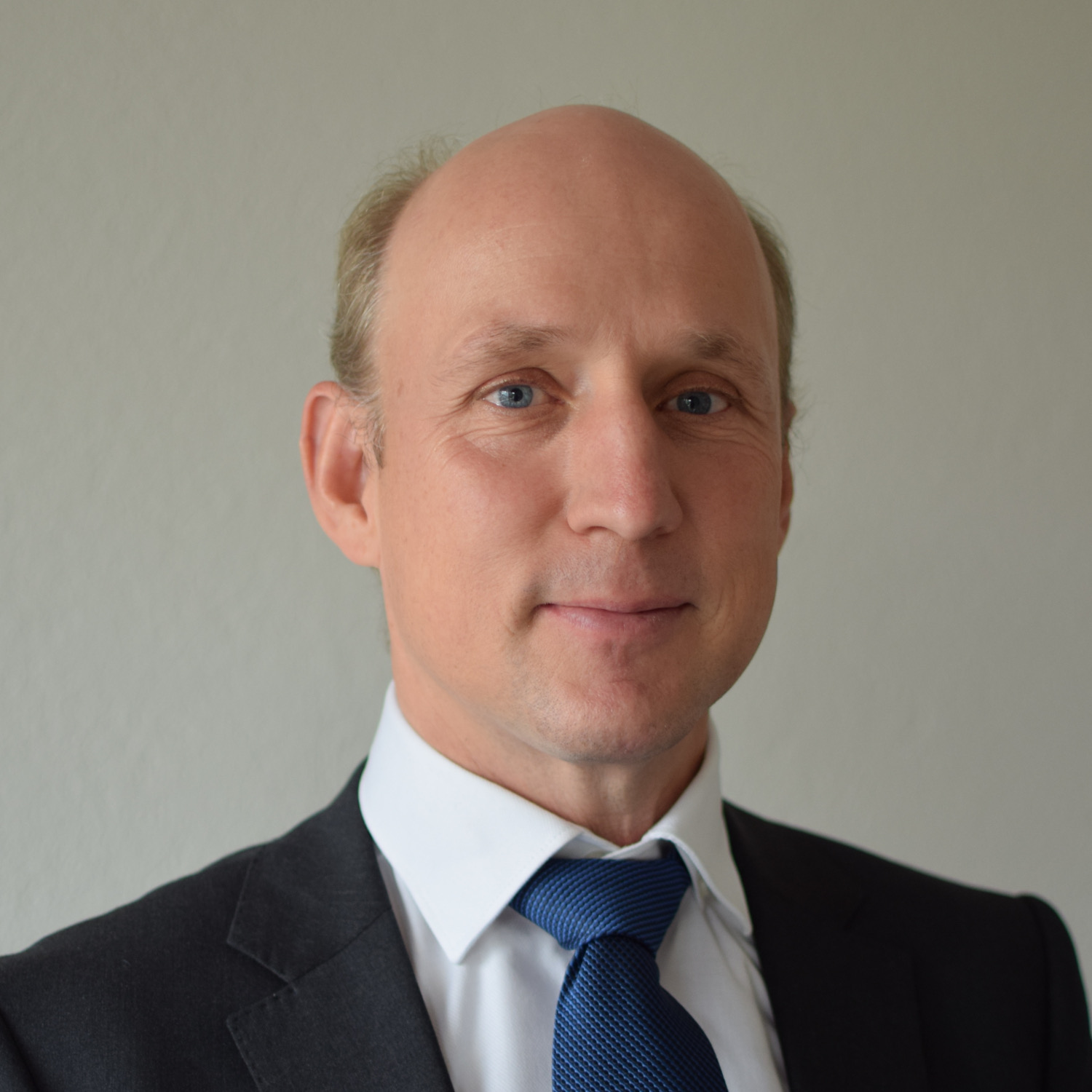 Jörn Erbguth
Head of Technology Insights
Geneva Macro Labs, Switzerland
Moderator
Jörn Erbguth is a consultant on blockchain and data protection (GDPR). With majors in computer science and law, he takes a multidisciplinary approach to new technology. He is an enabler of privacy by design where legal and technological aspects need to be tightly integrated. Jörn previously worked as a software developer and a product manager and was head of ICT and CTO for legal information systems in Germany and Switzerland. Jörn lectures at the Geneva School of Diplomacy, the University of Geneva and the University of St. Gallen. He is active at Blockchain standardization at the International Telecommunication Union (ITU) and was a member of DIN SPEC 4997 Privacy by Blockchain Design. He works with Geneva Macro Labs as Head of Technology Insights.
---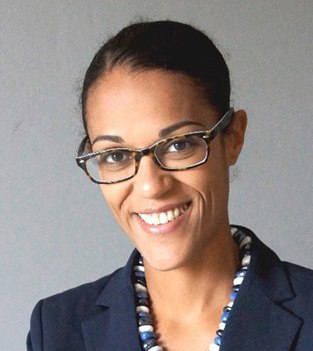 Marianne Schörling
Head of Stakeholder Engagement
Geneva Macro Labs, Switzerland
Moderator
Marianne Schörling (PhD) is an expert on policy impact design for sustainable development with a current focus on Blockchain for good. Since 15+ years, she advises governments, international organizations, NGOs, academic institutions and the private sector. At the Geneva Macro Labs (GeMLabs) she is leading the engagement of stakeholders, and is co-author of the Blockchain for impact paper. Holding a PhD in sociology, she also serves as advisor at the intersection of new technologies, advocacy and global health.
---
Topics
---
Blockchain
Cybersecurity
Digital Divide
Digital Inclusion
Infrastructure
WSIS Action Lines
---
C1. The role of governments and all stakeholders in the promotion of ICTs for development

C2. Information and communication infrastructure

C5. Building confidence and security in use of ICTs

C6. Enabling environment

C7. ICT applications: benefits in all aspects of life — E-government

C7. ICT applications: benefits in all aspects of life — E-business

C10. Ethical dimensions of the Information Society

C11. International and regional cooperation
This session especially supports the WSIS Action Lines. Developing an inclusive digital identification system is crucial in a world where 1.1 Billion people do not have an ID and cannot participate fully in our society. At the same time protection privacy against abuse of digital identity, against surveillance and data exploitation is also crucial. Decentralized IDs offer a way to achieve both, identification for everybody and protection of people's privacy.
Sustainable Development Goals
---
Goal 9: Build resilient infrastructure, promote sustainable industrialization and foster innovation

Goal 10: Reduce inequality within and among countries

Goal 11: Make cities inclusive, safe, resilient and sustainable

Goal 16: Promote just, peaceful and inclusive societies
Identification for everybody is a key to inclusive societies.
At the same time, centralized identification is the biggest single threat to privacy. Decentralized identification offers the best possible privacy protection for electronic identification systems. It is resilient safe and sustainable.