Closing of ICTs and Older Persons track: Scaling Technology for Health and Economic Value for Healthy Ageing
---
Global Coalition on Aging
Session 300
14:00–15:00 CEST (UTC+02:00),
Friday, 14 August 2020
ICTs and Older Persons
Thematic Workshop
Global Ageing is one of the mega-trends of our 21stCentury, distinguished by two central facts: longer lives, up to one hundred, as a matter of course; and, more old than young across all societies as they modernize. As governments, civil society and all stakeholders work for a healthier and more active ageing we come to appreciate the central and powerful role of innovative technology both as a tool to be used by all of us, young and old, as well as a part of our health systems to enable prevention, wellness and treatment, especially as we grow older. Yet, scaling the technology - making it available, accessible, usable - within societies, across sectors and disciplines and globally, plays a critical role in making it an effective and impactful tool to address this challenge.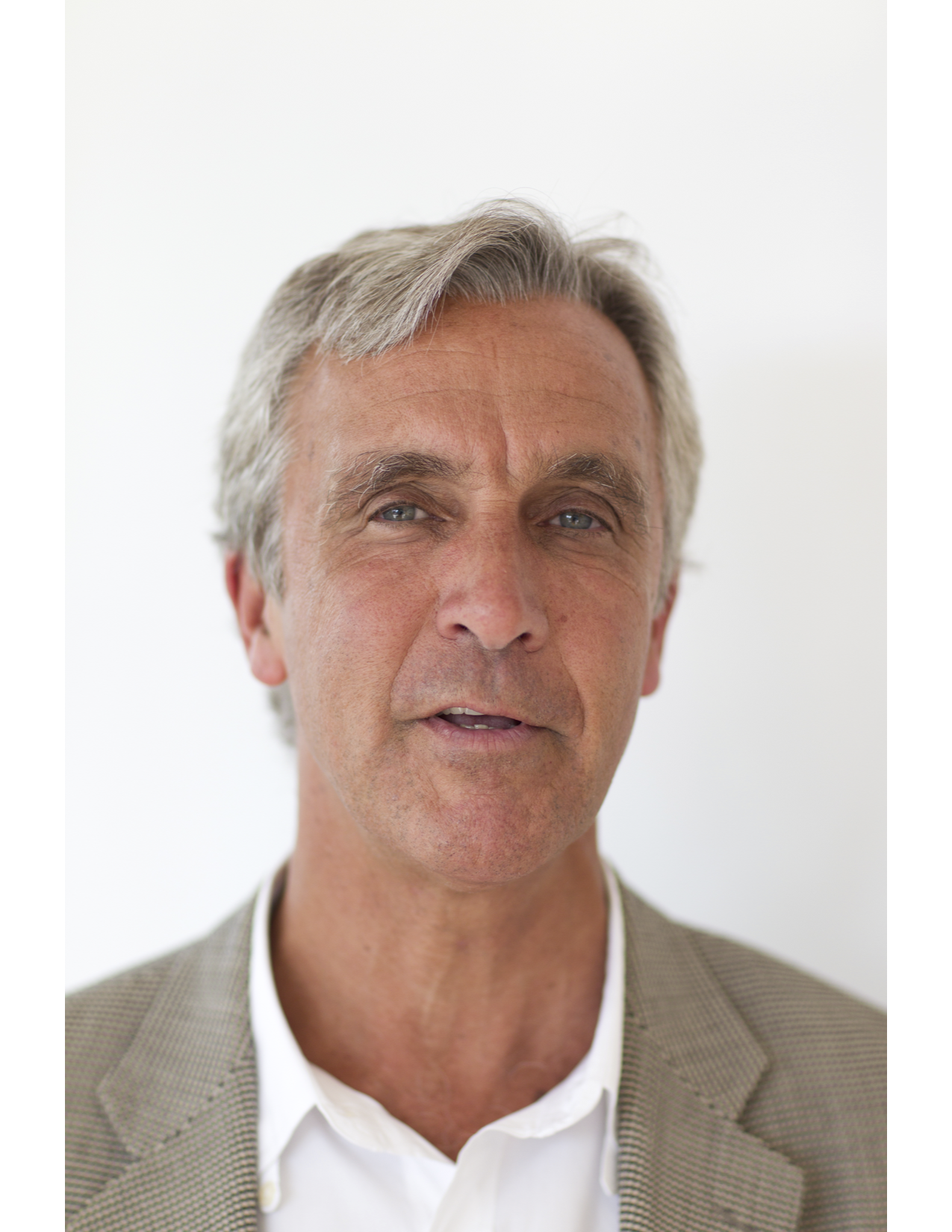 Michael W. Hodin, PhD
CEO
Global Coalition on Aging
Moderator
Michael W. Hodin, Ph.D. is CEO of the Global Coalition on Aging, Managing Partner at High Lantern Group, and a Fellow at Oxford University's Harris Manchester College. Mike is a Member of the Council on Foreign Relations, and from 2010 until 2013, was Adjunct Senior Fellow with a focus on population aging. Mike was the recipient of the 2012 Fred D. Thompson Award from the American Federation for Aging Research. He sits on the Boards of the Foreign Policy Association, Business Council for International Understanding, American Skin Association, American Federation for Aging Research and Emigrant Savings Bank.

Mike was a member of the World Economic Forum's Global Agenda Council on Ageing. Prior to founding GCOA, he led International Public Affairs and Public policy at Pfizer for 30 years. Mike began his career as Legislative Assistant to Senator Daniel Patrick Moynihan and during this time served as a Visiting Scholar at Brookings Institution.
---
Dave P. Ryan
General Manager, Health & Science Business
Intel Corporation
Dave leads the global Health & Life Sciences business unit at Intel that focuses on digital transformation from edge-to-cloud in order to make precision, value-based care a reality. His customers are the manufacturers who build life sciences instruments, medical equipment, clinical systems, compute appliances and devices used by research centers, hospitals, clinics, residential care settings and the home. Dave has served on the boards of Consumer Technology Association Health & Fitness Division, HIMSS' Personal Connected Health Alliance, the Global Coalition on Aging and the Alliance for Connected Care.
Dave is an outspoken advocate worldwide on the challenges and opportunities in an aging world – including United Nations, OECD, USA Capitol Hill, Milken, IFA, IAGG events and ministerial meetings across Asia & the EU. His call for a new social contract across ages was published in the AARP International Journal. He founded Intel's China Health unit and was elected to the American Chamber of Commerce's China Health Cooperation Program Steering Committee. He also led the build-out of Intel's worldwide Age Friendly Initiative on aging including engagement across APEC to OECD, WHO and G-20. He previously served as the commercial GM of Intel's BioChip Operation.
Dave holds a B.S. in Electrical Engineering from Arizona State University, an M.B.A. from Pennsylvania State University and is a Wharton Fellow. He is a board member and former Chair for a worldwide non- profit dedicated to improving infant care (www.RIE.org). He is also President of the Board of Governors of a veteran's historical preservation organization (www.ECSAA.org).
---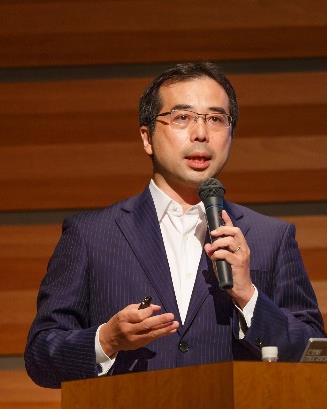 Kazumi Nishikawa
Director
IT Industry Division, Commerce and Information Policy Bureau, Ministry of Economy and Trade Industry (METI) of Japan
His former responsibilities included those of director of the Healthcare Industries Division at the Commerce and Service Industry Policy Group at the Ministry of Economy, Trade and Industry (METI) from 2017- 2020. Before that position he served as Deputy Director of the Defense Policy Division at the Japan Defense Agency (Ministry of Defense) from 2004 to 2006, and of the Multilateral Trade System Department of METI from 2006 to 2008. From 2008 to 2009, he served as Principal Deputy Director of the Small and Medium Size Enterprises Finance Division of METI, and of the Policy Planning and Coordination Division at the Minister's Secretariat also at METI from 2009 to 2012. From 2012 to 2013, he was Director for Policy Planning (Growth Strategy) at the Economic and Industrial Policy Bureau of METI, and from 2013 to 2016, the Executive Director of Japan External Trade Organization (JETRO) Singapore as well as Special Advisor to the Minister of METI. From 2016 to 2017, he was Director of Trade Strategy at the Trade Policy Bureau, and of the Global Economic Policy Unit at the Minister's Secretariat at METI.

Mr. Nishikawa graduated with a BA from the faculty of Law of the University of Tokyo in 1996, an LLM from Northwestern University's School of Law in 2003, and obtained another LLM in International Study from Georgetown University Law Center in 2004. He was also Attorney at Law in New York State, USA.

---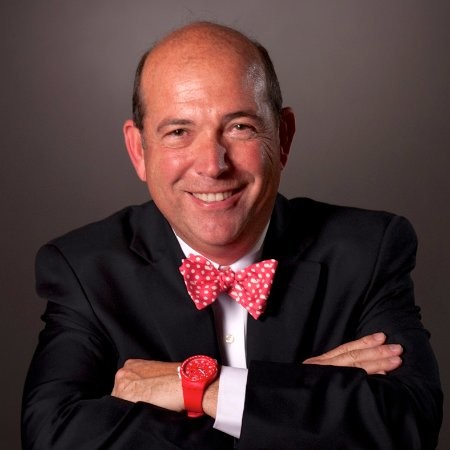 Joseph Coughlin
Founder and Director
MIT AgeLab
Joseph F. Coughlin, PhD is Director of the Massachusetts Institute of Technology AgeLab (agelab.mit.edu). He teaches in MIT's Department of Urban Studies & Planning and the Sloan School's Advanced Management Program. Coughlin conducts research on the impact of global demographic change and technology trends on consumer behavior and business strategy. He advises a wide variety of global firms in financial services, healthcare, leisure and travel, luxury goods, real estate, retail, technology, and transportation. Coughlin has served on advisory boards for firms such as Bell Canada, British Telecom, Daimler, Fidelity Investments and Sanofi-Aventis. He was appointed by President George W. Bush to the White House Advisory Committee on Aging and by Governor Charlie Baker to the Governor's Council on Aging in Massachusetts where he co-chaired the Innovation & Technology Subcommittee. A Behavioral Sciences Fellow of the Gerontological Society of America and a Fellow of Switzerland's World Demographics & Ageing Forum, Coughlin is a Senior Contributor to Forbes and writes regularly for MarketWatch and the Wall Street Journal. He was named by Fast Company Magazine as one the '100 Most Creative in Business' and by the Wall Street Journal as inventing the future of retirement. Recently, Coughlin was recognized as one of 15 World Minds by the Zurich-based World Minds, a select community of global leaders in science, arts and business. His new book, The Longevity Economy: Inside the World's Fastest Growing, Most Misunderstood Market (Public Affairs, 2017), is one of CEO READ's Business Bestsellers.
---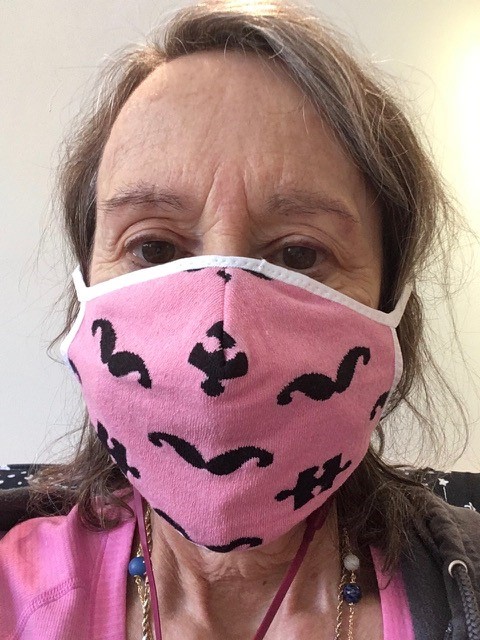 Esther Dyson
Executive Founder
Wellville
Esther Dyson(@edyson) is executive founder of Wellville (@WaytoWellville), a 10-year nonprofit project (2015-2024) to nudge society towards long-term and equitable thinking by showing the social and financial value of investing in health for all. She is also an active angel investor, focusing on human capital and health (more than "care"), space travel and a variety of useful innovations in areas such as agtech and logistics. Her health investments include 23andMe (former board member), 4D Healthware, Abridge.ai, Big Health, Bioz, Boundless.ai (now owned by Thrive Global), Care.Coach, CareMESH, Clover Health, Devoted Health, Doppel, Eligible, Enso Relief, Epistemic.ai, Ezra.com, Hawthorne Effect, HealthCelerate, HealthTap, i2Dx, MealShare, Medesk, MedicaSafe, mEquilibrium, Mindright, Nanowear, NeuroGeneCES, Nuna, Omada Health, PatientsKnowBest, Pocket Naloxone, Prognos.ai, Proofpilot, Resilient, Solera (also an advisor), StartupHealth, Supportiv, Syllable.ai, Tega Pharmaceutical, Tocagen, Trusty.care, Turbine.ai, Valkee, Virgo, X-VAX and Zipongo.
She started her career as a a proofreader, journalist, Wall Street analyst and finally editor/publisher/conference manager (Release 1.0 and PC Forum - 1982-2007). In 1996, she wrote the best-seller "Release 2.0: A design for living in the digital age (Broadway Books). In addition to a Harvard BA in economics, she earned a certificate of completion from the Yuri Gagarin Cosmonaut Training Center (2009) outside Moscow, for her six months of training as a backup cosmonaut.
---
Topics
---
Artificial Intelligence
Big Data
Cultural Diversity
Digital Divide
Digital Economy
Digital Inclusion
Digital Transformation
Education
Health
Infrastructure
WSIS Action Lines
---
C1. The role of governments and all stakeholders in the promotion of ICTs for development

C2. Information and communication infrastructure

C3. Access to information and knowledge

C4. Capacity building

C5. Building confidence and security in use of ICTs

C6. Enabling environment

C7. ICT applications: benefits in all aspects of life — E-learning

C7. ICT applications: benefits in all aspects of life — E-health

C7. ICT applications: benefits in all aspects of life — E-employment

C8. Cultural diversity and identity, linguistic diversity and local content

C11. International and regional cooperation
Sustainable Development Goals
---
Goal 1: End poverty in all its forms everywhere

Goal 3: Ensure healthy lives and promote well-being for all

Goal 4: Ensure inclusive and equitable quality education and promote lifelong learning opportunities for all

Goal 8: Promote inclusive and sustainable economic growth, employment and decent work for all

Goal 9: Build resilient infrastructure, promote sustainable industrialization and foster innovation

Goal 16: Promote just, peaceful and inclusive societies

Goal 17: Revitalize the global partnership for sustainable development