Digital Transformation & Innovations in Cyber Security, ICT based on 5G,IOT, Blockchain, AI, VR, Big Data & other new technologies and Linking Education with ICTs Capacity Building & Employability
---
CMAI Association of India
Session 284
12:00–13:00 CEST (UTC+02:00),
Friday, 10 July 2020
Thematic Workshop
International Education Summit for Digital Transformation
The session will discuss digital transformation, innovations, new technologies as they are relevant to International Education for Skilling , employability , technological development.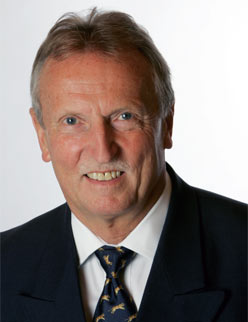 Mr. Malcolm Johnson
Deputy Secretary-General
International Telecommunication Union (ITU)
Opening Remarks delivered by Mr. Malcolm Johnson, Deputy Secretary-General, ITU.
---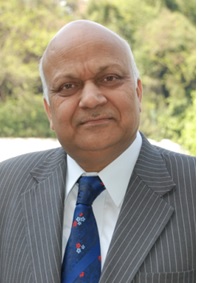 Prof. NK Goyal
President
CMAI Association of India
Moderator
Known as Telecom Father Figure, being in the field for last 49 years. The only person in the world Inaugurating & Ribbon Cutting World's largest Consumer Electronic Show CES Las Vegas, USA for continuous ten years.
President, CMAI association of India, www.cmai.asia, having 48,500 members & 74 MOU partners worldwide; Chairman Emeritus, Telecom Equipment Manufacturers Association of India www.tematelecom.in; Vice Chairman International Telecom Union APT India; Member Governing Board Telecom Equipment & Services Export Promotion Council (Govt. of India), Director National Fertilizers Ltd. Associated with several industry associations.
Former GM HP Electronics Dev Corpn. & President HFCL.
Actively engaged in ICT, Mobile, Telecom, Education, Alternate Energy, Multimedia, Infrastructure & Education Sectors. Ten China offices & in several other Countries including USA, UK, Korea, Singapore, Bangkok etc. Known for delegations to various Countries and receiving incoming delegations. Providing generally one way/two way air fare, free hotel stay etc.
---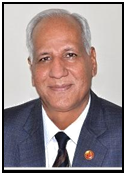 Prof. (Dr.) RL Godara
Vice-Chancellor
VMOU, Kota
Presently, I am working as Vice Chancellor, Vardhman Mahaveer Open University, Kota Rajasthan. I am also an Emeritus Professor Department of E.A.F.M. University of Rajasthan Jaipur. Myself served and serving on several UGC/ AICTE/ ICSSR/ NAAC/ CEC and other committees as an expert. I have published nearly 36 Research Papers in various Journals of repute at National and International Level and also guided 33 candidates for Ph D and M Phil Degree which was well received by the academic and corporate community besides authoring 9 Books.
I had been awarded scrolls of honors for exceptional services rendered in the field of education from several agencies. I had delivered several presentations at National and International Conferences / Seminar in the form of Invited / plenary / keynote address/ Chairperson and Chief Guest also. I had visited countries like Switzerland/ UAE/ China/USA/ CANADA/Bhutan and Oman to get academic, research experiences and exposure. Since last nearly four decades of experience in teaching and research and also held varied Universities Administrative Position at my alma-matter University of Rajasthan, Jaipur. State Government University, Hemchandracharya North Gujarat- Patan had gotten NAAC A grade in 2nd Cycle accreditation when I was serving as Vice Chancellor for the period of three years (2013- 2016).
The universities in 21st Century facing a rapidly evolving set of technologies challenges. To assist us in a better understanding those challenges and ways of responding to them actively shares ideas and experiences with other Universities, I firmly believe in supportive learning and teaching with integrated tools and spaces that enhance the effectiveness of our learners and teachers. I do believe in supporting research with an infrastructure that makes it easy for researcher to collaborate inside and outside the universities and improved researchers' ability to create innovative knowledge and disseminate information.
At the last but not least I do believe again in transforming the University to beyond World Class Level and supporting, decision making, reporting and quality assurance across the Universities.
---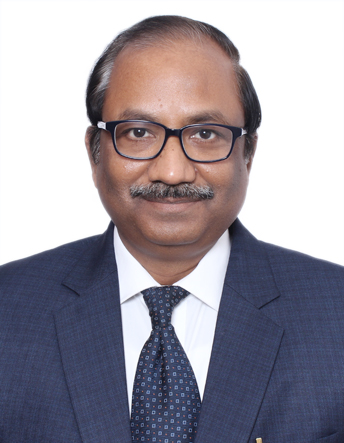 Dr. Antriksh Johri
Director (IT & Project) & Chief Information Security Officer.
CBSE, Ministry of HRD, Govt. of India
Dr Antriksh Johri is the Director (IT & Projects) & CISO of C.B.S.E., M.H.R.D., Govt. of India. He currently spearheads multiple responsibilities including implementation of e-governance in the Board and enforcing ICT implementation in all areas of the organization. He has pioneered various revolutionary ICT initiatives/innovations such as e-Pareeksha (A complete IT enabled end-to-end examination system), Parinam Manjusha - Digital Academic Repository of CBSE, e-Affiliation System, Satellite Imagery based Decision Support Systems, Theory Evaluation Trend Analysis, Outlier System, OASIS, Online Encrypted Question Paper Delivery System, e-CBSE, CMTM, Saaransh, On Screen Digital Marking, Computer Based Tests and DigiScoring, to name a few. ICT enabled systems implemented by him in CBSE have resulted in annual saving of nearly 100 crores of rupees of the Board, millions of reams of papers, lakhs of trees, gallons of water and carbon emission.
He has played an important role in transforming the examination system of the Board with the extensive use of technology. He is known for his uprightness, dedication, commitment and boldness. His works have been complimented as 'model for other nations' and 'trend setter for many other countries' at the World Electronics Forum's conferences during CES 2015 and 2016, respectively, in USA. Recently, he was nominated by the Govt. of India in a high level delegation to New Zealand for CIO e-Governance Leadership programme.
His career reflects 31 years of accomplished experience at Senior level in MNC as well as in Govt of India, with more than 27 years in CBSE at various positions (Dy Secretary, Joint Secretary and Director), where he has been involved in most of the activities of the Board such as policy formulation, implementation of ICT systems, examination planning & management, academics, training, innovations, research, affiliation and administration.
Dr Antriksh Johri is Post Doctorate (DSc - Computer Science) in the field of IT Security and Doctorate (PhD - Computer Science) in the field of Cyber Security. Besides this he has also done Masters in Information Technology, Computer Application, Computer Science, Business Administration & IT Management and many other PG Diplomas. His research articles have also been published in various journals/magazines. He has always excelled in academics and has received medals, trophies and various scholarships including National Scholarship.
His vision for CBSE "Making Central Board of Secondary Education a state-of-the-art technology driven, e-governed and digitally empowered educational organization of international repute, having global outreach with maximum transparency, increased responsibility, greater accountability and high responsiveness in the successful functioning of all its domains such as academics, examinations, affiliation and administration."
In recognition to his work, he has been felicitated with various reputed National & International awards such as Digital India (Gold) Award for 'Exemplary Online Service' by Ministry of Information Technology (Govt of India), Global Education Award, Shiksha Ratna, Magnificent CIO of the year, Skotch Highest Independent Honour, Skotch Order of Merit, Delhi Ratna, NTA ICT World Communication Awards, namely 'Best IT Expert for Education Sector' in 2015 and 'ICT Man of the Year' in 2014, e-India Award 2014 & 2015 for different projects, Inspirational Leader of the Year in 2012, Sukriti Kala, Spardha Shree and many more.
---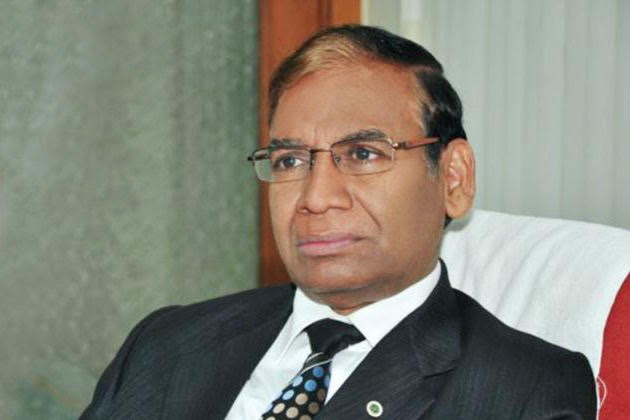 Dr. Akshai Aggarwal
Professor Emeritus; Former Vice-Chancellor of Gujarat Tech University, formerly Director, School of Computer Science at University of Windsor, Canada
Windsor, Ontorio
At present, Dr. Akshai Aggarwal is working as Professor Emeritus. At GTU he had led a research project on 'Designing the Structure of a Technological University' for ensuring inclusive and equitable quality higher education to the young and to promote life-long learning. He is at present working on 'Post-Covid Universities of the 21st century', that can provide affordable and high quality technical and general education. The research focuses on the strategies required for ensuring that the fourth industrial revolution does not flounder due to scarcity of properly trained and skilled technologists, who are culturally in tune with the idea of a global citizenship and who appreciate the contribution of cultural diversity to progress during the last few decades.
Dr. Akshai Aggarwal had served Gujarat Technological University as its Vice Chancellor for two successive terms. In his dynamic career spanning over 45 years, he has served at universities in India & Canada such as the prestigious Maharaja Sayajirao University of Baroda, Gujarat University, Gujarat Technological University and University of Windsor. Dr. Akshai Aggarwal, a Ph.D in Electrical Engineering, has taught and guided research work in the areas of computer networking, digital communication and cyber security . At EE Department at M.S. University, more than 35 years back, he established the first general purpose Digital Computing and Microprocessor Research Laboratories. At University of Windsor, he had set up and led the High Performance and Grid Computing Research Group. HPGC had three Centres. These were the Centre for Studies in Security and Privacy, Centre for Health Information Systems and Centre for Studies in Social Networks.
He has also held membership of renowned institutions such as IEEE, IETE, CSI and ISTE. He was Chairman of IEEE India Council for two years. He was the founder Chairman of IEEE Gujarat Section, the IEEE Computer Society Chapter and the IEEE Joint Chapter of Industry Applications.
At University of Windsor, Professor Aggarwal was recognized as both a passionate teacher and researcher in his field. He earned numerous awards, including several teaching and research awards from his Faculty. He was also honoured with the OPUS Faculty Award 2005, the Alumni Award for Distinguished Contributions to University Teaching 2006 and the OCUFA Teaching Award 2007, which recognized him as one of the outstanding university teachers in Ontario, Canada. At Windsor, he founded Softech Alliance and chaired it till September 2009 so that University researchers and the ICT industry and businesses could work together with the government to help generate new jobs in the knowledge sector.
He has been honored with a number of Awards including the Governor's Award, Honorary Doctorate Degree, IEEE Millennium Medal and Fellowships of IETE and he has served on the Senates of M.S. University, Gujarat University and University of Windsor. He is on the Board of three Universities and Advisor to two universities for making them world-class institutions.
Professor Aggarwal has been contributing to both the professional as well as the local community organizations since he believes that a University is a public institution with a responsibility to the community.
---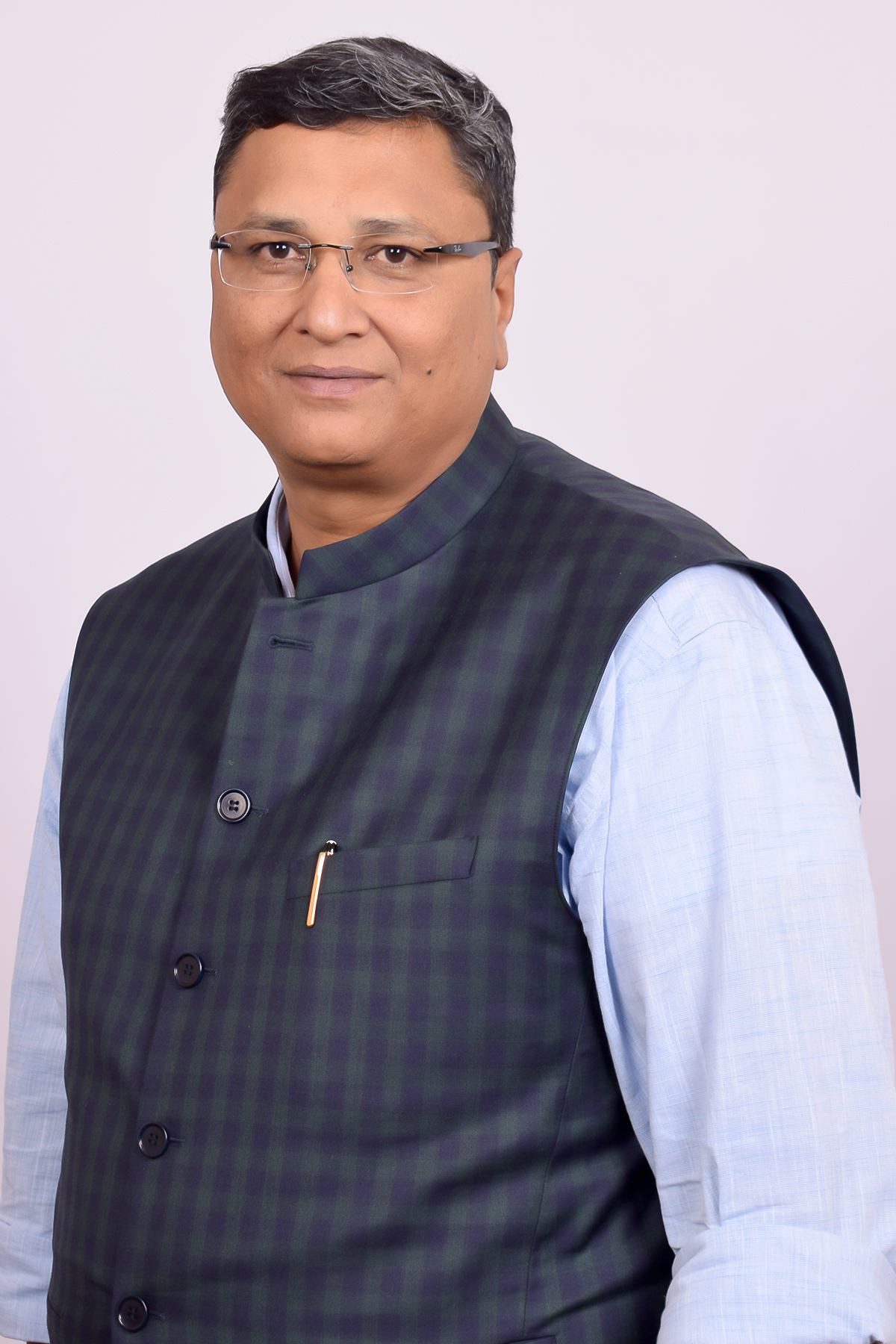 Mr. Ashish Deendayal Jain
Executive President and Chief Operating Office (Telecom)
Polycab India Limited, India
Mr. Ashish Deendayal Jain is the Executive President and Chief Operating Office (Telecom) of our Company, Polycab India Limited since June 01, 2020. He joined our Company on February 3, 2014. He handles our Telecom Business (Optical Fiber Cable, FRP/ARP, IGFR, Smart City, EPC, Digital Infra Solutions and Passive Networking). He obtained a bachelors' of engineering degree in computers from University of Poona, in the year 1994. Prior to joining our Company, he has worked with Teracom Limited as the Chief Operating Officer and with Vuppalamritha Magnetic Components Limited as the Vice President. He has significant more than 25 years work experience in the field of telecommunication business.
---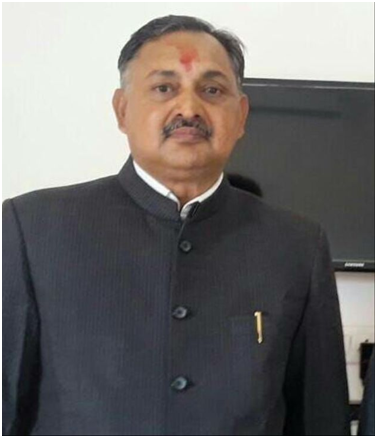 Dr. Rajesh Kumar Tiwari
Chairman
NIMBUS ACADEMY OF MANAGEMENT DEHRADUN – INDIA
Dr. Rajesh Kumar Tiwari is the owner of NIMBUS group of institutions. He is highly qualified having degrees of M.Sc.(Phy), B.Ed. PGDCSA and Ph.D.(ECE). He is the alumni of Banaras Hindu University(BHU). He is successfully running the higher education institutions for the last 23years.
Dr.Tiwari is the author of number of research articles published in reputed Indian and International journals. As a research scholar Dr.Tiwari has participated in numerous seminar/workshops and conferences. He is the member of academic councils of various universities in India.
It is under the able leadership of Dr Rajesh KumarTiwari that NIMBUS has progressed by leaps and bound right from its inception in the year 1998. It is one of the oldest institutes in Uttrakhand providing value based higher education with affordable price. Dr. Tiwari believes in grooming professionals with global mindset and many of the NIMBUSIANS are posted at very high positions in the Indian corporate world and abroad.
---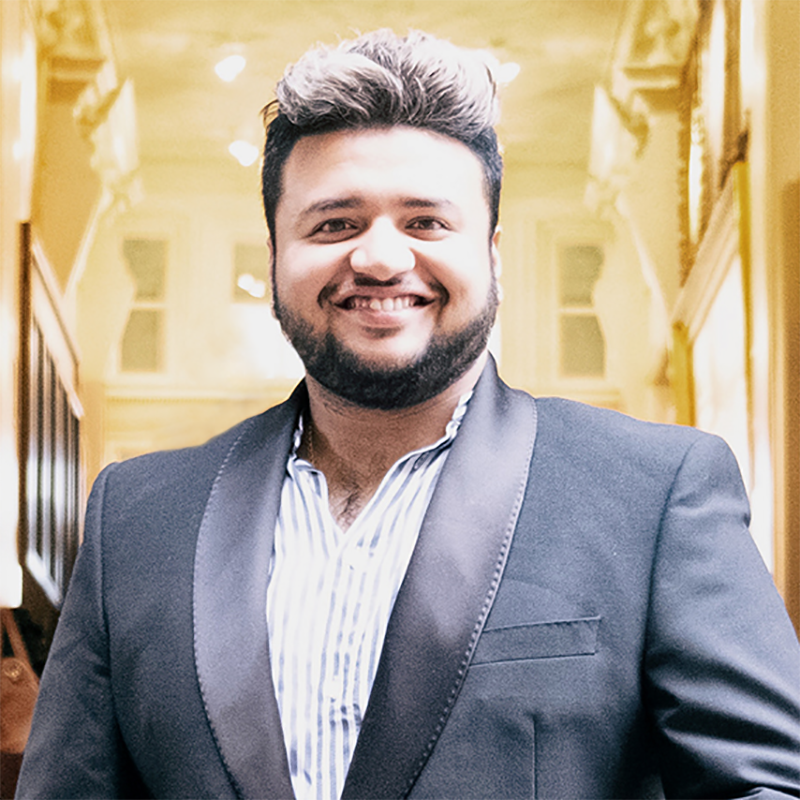 Mr. Anirban Aditya
Chairman
Aditya Group, India
A pass out from University of Wales, Cardiff, UK, Anirban with his exceptional management skills, administrative principles and smart expansion policies has given the direction & momentum that is catapulting Aditya Group to greater heights of success. The Group under his dynamic leadership is growing exponentially making it one of the fastest growing business houses in this part of the country.
His concept and vision of EduSports – combining Education and Sports, has not only been accepted and praised but has caught everyone's imagination. EduSports is all set to revolutionize both Education and Sports in India. Mr. Aditya believes that the impact of educational spaces on the students set out to identify empirical well-being of students in schools. It makes it interesting and gets the children motivated to come to school, this in turn improves the attendance and interest of students in learning. A good school infrastructure is important, but at the same time, it should also have emphasis on a child friendly ambience, and activity and value-based learning, and that is what Aditya Academy Secondary, Barasat is all about.
Mr. Aditya is also a firm believer of "All work and no Play makes Jack a Dull boy". It has been forgotten that academic learning and sports education complement each other. They resemble the two sides of the same coin. If sports education is carried out accompanied with the academic curriculum, the overall personality of the student is increased to quite an extent. The qualities of the leadership, sharing, team spirit and tolerance are learnt from sports. Keeping this in mind, Mr. Aditya Speaks, Sports education not only teaches the students to maintain physical stamina, but also the habit of obedience, discipline, the determination to win, willpower, etc. The power of reasoning, mental development, vocational specialisation comes from the academic education of the students. Therefore, Aditya Academy Secondary, Barasat renders sports education along with the academics result in the all-round development of the students.
---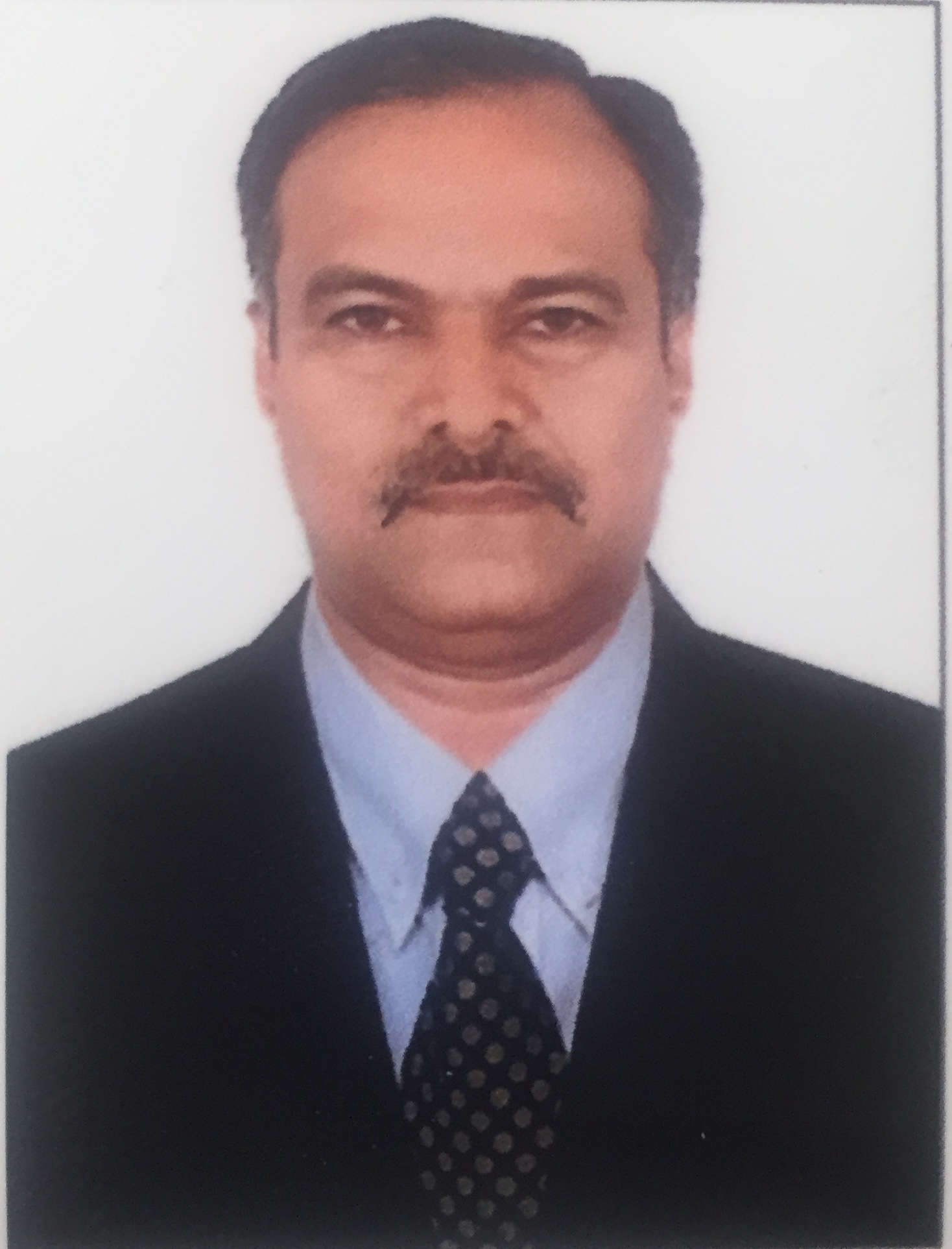 Dr. Suresh Kumar MN
Assistant Professor
Department of Political Science, Government First Grade College, Doddaballapur, Bangalore North University, Karnataka, India
Dr. M.N. Suresh Kumar is currently serving as the Assistant Professor in the Department of Political Science, Government First Grade College, Doddaballapur, Bangalore North University, Karnataka, India. He is teaching Pre university and Under Graduate students for over 25 years. He is a teacher by profession and a writer by vocation.
Dr. M.N. Suresh Kumar has co-authored 118 published works, with 104 ISBN publications, with emphasis on reference and text books on Political Science for over 6 universities of the state of Karnataka, India. His works range from books for competitive examinations to personality development, quiz and poetry. He is actively engaged in conferences, seminars as a resource person and has over 40 research papers/articles in national and international peer reviewed and blind reviewed journals of repute. He is an essayist and a translator with over 60 translations from English to Kannada, the administrative language of Karnataka.
Dr. M.N. Suresh Kumar is serving as a Member of Board of Studies (BOS) and Board of Examinations (BOE) for various universities of Karnataka. His services are frequently used by the Karnataka Public Service Commission, the recruitment body of the state of Karnataka. His articles have appeared in the leading national daily, The Deccan Herald
---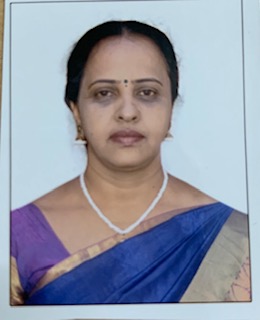 Dr. Poornima GR
Assistant Professor
Department of Political Science, Government First Grade College, Rajajinagar, Bangalore Central University, Bangalore, India
Dr. G.R. Poornima is currently serving as the Assistant Professor in the Department of Political Science, Government First Grade College, Rajajinagar, Bangalore Central University, Bangalore, India. She is teaching students of Pre-University and Under Graduate students since 1994 for over 25 years. She is a writer by vocation and has co-authored over 110 ISBN publications which include reference and text books on political Science for over 6 universities of Karnataka.
Dr. G.R. Poornima, a recognised name in the academic circles, is a resource person for conferences, seminars and refresher course. She has published over 40 papers in national and international peer reviewed and blind reviewed journals of repute. She has served as the Member of Trilingual Fundamental Glossary of Political Science Project of the Ministry of Human Resource Development, Government of India. She is the Member of Karnataka Common Syllabus Committee for Political Science.
Dr. G.R. Poornima is serving as a Member of Board of Examinations (BOE), Bangalore North University. Her services are utilized by the Karnataka Public Service Commission, the recruitment body of the state of Karnataka, for paper setting, review and evaluation.
---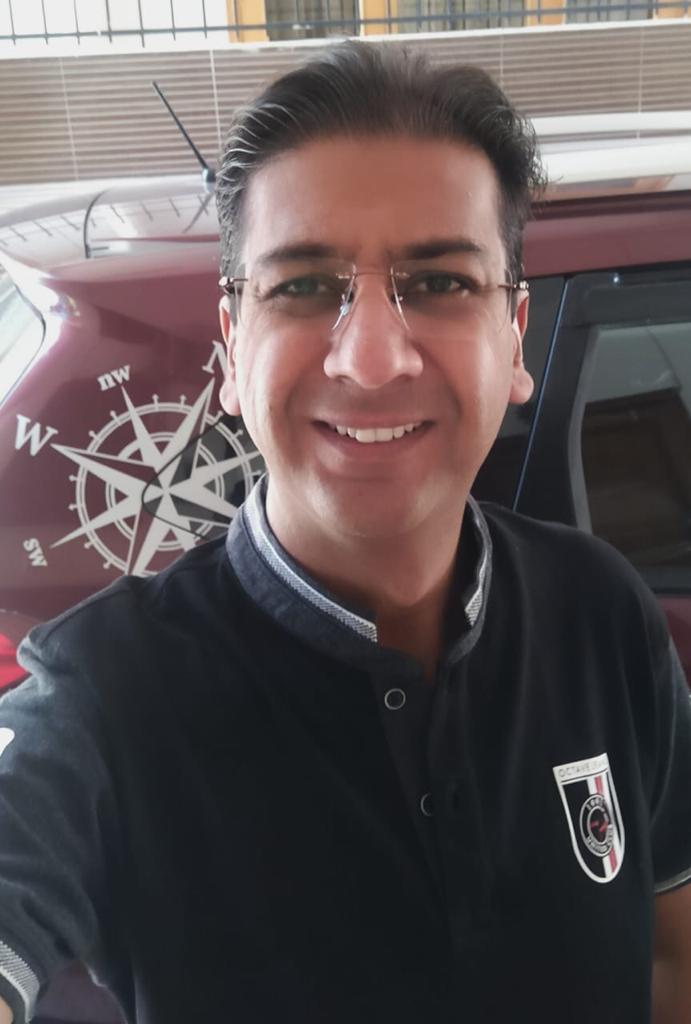 Mr. Saurabh Singhal
Co-founder and Director
Little Minds, Dehradun (IN)
Mr. Saurabh Singhal is a Marketing Pro, now turned an Educationist, with nearly 24 years rich experience in diverse fields. Mr. Singhal is currently the Co-Founder and Director of Little Minds, a Pre-School brand that is offering a holistic and real-life learning to toddlers and young schoolers.
Mr. Singhal started his career as a frontline executive with Citibank in the 1990's and had the opportunity to live and work in Nordic region of Europe, thereby enriching self to cross-cultural learnings. With his last corporate assignment in 2010 as Head of Customer Relations at a leading automobile service brand, he hung his boots and switched his life to "slow mode". This shift to non-glamour world brought him to the city of Dehradun in lower Himalayas and here, the foundation of "Little Minds" was laid in 2012.
Little Minds is carved by Mr. Saurabh Singhal and his better half - Mrs. Meenu Goyal, which has evolved to become the most favourite and popular school in the city. Its parents' are always appreciative of the concentrated efforts of the couple and hence, yielding repeat and referral patronage. The parent profile of the school reflects the pride and prestige of the school with having onboard, the "who's who" of the state and administration, besides people from underprivileged section of the society as well.
Mr. Singhal was also appointed as the City Ambassador of Dehradun, along with Mrs. Goyal, as 'Reformers' under the I'm Dehradun campaign of 2018.
As in the words of Mr. Singhal - "Education changes your perspective to see the world, so let us not just teach the children, let us educate them!"
---
Mrs. Sabita Saha
Hon. Director – School Education
Aditya Group, India
Mrs. SabitaSaha has been inducted in the Board of Directors for Aditya Group as Honourary Director- School Education along with her present responsibilities as the Chief Administrator. Mrs. Saha has been associated with the Group for the past 25 years. From joining as a teacher way back in 1994 to the Chief Administrator and now most deservingly as the Honourary Director, School Education, she has been an epitome of integrity and trust all these years. She has a constructive approach to work and steadfastly pushes self and others for results. She has actively involved herself with the administration and academic enhancement of students in all the Aditya Group of Schools with her exemplary functional skills.
As Honourary Director- School Education, she clearly assigns responsibility, sets clear objectives, monitors progress, designs feedback, inspires and motivates staff and students in her own style and charm.
She fosters a climate of inclusion where diverse thoughts are freely shared and integrated. She uses her vast experience and analytical skills to solve difficult problems with effective solutions.
---
FAISAL T J
Managing Director
Galaxy Educational Services, India
Galaxy Educational Services, (a unit of GenixoInfo Solutions Pvt. Ltd.) and recognized by the Government of Karnataka, is a leading educational company in Bangalore that has been providing academic and career counselling services all over India and abroad for the past 16 years.
To create a positive impact in the field of Education by providing opportunities for better higher education to students through personalized assistance, academic counselling, and career guidance.
---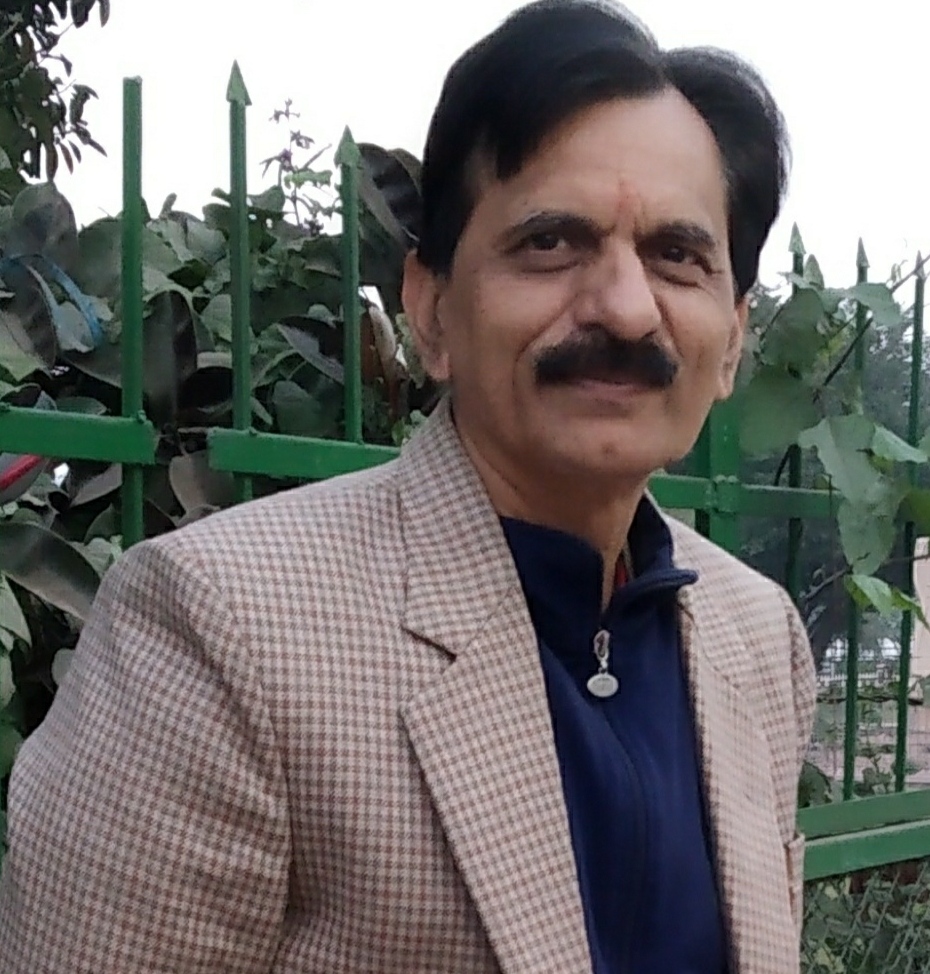 Dr. N.K. Tiwari
Director
Girdhar group of Institution , Bhopal, India
Dr. N.K. Tiwari, Director, Girdhar group of Institution , Bhopal is a top class technocrat, a renowned academician, and a scientist in the field of Remote Sensing & IT Education . He has the experience of 32 years Academic, Research & Development. He was former Sr. Scientist of M.P. Council of Science and Technology Bhopal, former Vice Chancellor Madyanchal professional Universiry. He is editor-in- Chief of International Journal of Emerging Technology and Advisor of International Journal of Pharmaceutical Science. Dr. Tiwari has been recognized as academic leader by Wipro Mission 10X.
Dr. N.K. Tiwari has given IT Consultancy to M.P. State Department and NGO's. He has also established Center for Information Science and Technology for industries under umbrella of MPCST. He acted as consultant for various Engineering Colleges and Private University during establishment.
He is coordinating the National Children Science Congress since 2008 as State Coordinator. Also, he is supporting this noble event as Editor of the Proceeding of NCSC. He has also played a remarkable role in solving Y2K Problem in the state of Madhya Pradesh in year 2000 and produced a worth-reading report on it. Some reports written by him are Remote Sensing Technique for assessment of Environmental improvement arising out of Biological Reclamation & water storage in Korba Coal fields and Narmada Watershed Prioritization for selecting site for dam construction using Remote Sensing Technique.
---
T SANJEEVEE JAYRAM
EDUCATIONIST, Founder and Managing Director
Cholan Group of Educational Institutions, Kanchipuram, India
To provide quality education to the child's and build their ability to face the challenges of 21st century with great strength and confidence.
---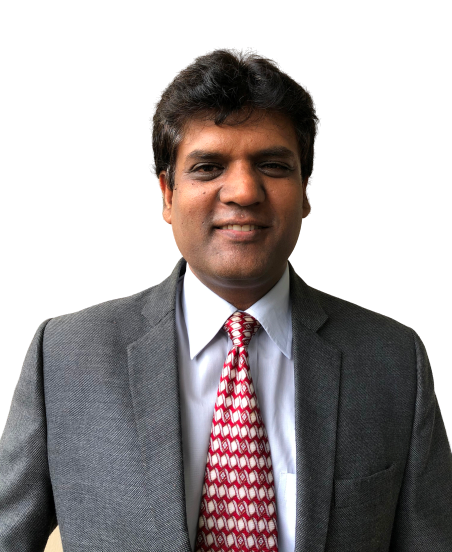 Prof. Suman Kumar Deb
Founder and the principal teacher for Science CBSE at Decode Maths centre.
Decodecareers.com , India
He is the founder of Decodecareers.com and the principal teacher for Science CBSE at Decode Maths centre.
He is a Statistician, Entrepreneur, and investor with over 23 years of experience in Education Industry performing various roles in the areas like management, career counselling and teaching.Articulation, Presentation, Assimilation, and Storytelling are few of his specialized skills. He inspires people based on their aptitude and attitude – A combination that actually WORKS!
He has interacted and counselled more than 10,000 students from various Schools and Colleges of repute and helped them choose their dream career, both in India and abroad. He has vast international exposure in countries like England, South Korea, Singapore and Ghana, which makes him more confident in international education. He also has experience of taking life-changing sessions in more than 50 Cities, 25 colleges and 5 countries.
His teaching specialization is in the fields of Six Sigma, Data Science, Mathematics, Statistics, Operations Management, Operations research and Digital Marketing. He has been teaching School students, College students, PHD scholars and Corporate Professionals.
He is also an investor and loves to invest in various projects in the initial stage and help such organizations grow.
He is pursuing Ph.D in Management, area of research CRM & Artificial Intelligence (AI). He is also associated with JK Business School, Gurugram as Assistant professor of Statistics, Business Analytics, Production & Operations Management, Operation Research and Digital Marketing.
---
Mr. Prameel Arjun
CEO - Spyry Technologies & Founder - Cybriq
India
Prameel Arjun is a young cyber security professional and a researcher with a background, vast experience in penetration testing, vulnerability assessment, information security auditing, security compliances, security training, having delivered unparalleled information security architecture for the benefit of private and government organizations. More so, he collaborates with law enforcement agencies in mitigating and creating awareness on security concerns in the area of infrastructure security and threat assessments, as well as implementing new technology for the prevention of public and workplace hazards.
Over the years, Prameel has evolved from being a high performing cyber Wizkid and security consultant to an astute information security analyst and hacker who investigates new and emerging threats and offers recommendations on security policies and information protection strategies. He believes that the security of lives, data, and digital property can be enhanced through the adoption of a situational awareness approach. To this end, he is leveraging his vast experience in executing programs such as workshops, online videos, and lectures to facilitate training in ethical hacking, information security, cyber security, digital marketing for students and corporate teams.
Apart from exposing young people in India to the financial opportunities via digital marketing, Prameel is fully committed to building a robust team of cyber security experts saddled with the responsibility of revealing new vulnerabilities and strengthening open source tools in order to ensure safety of data, property and financial transactions.
---
Topics
---
5G Technology
Artificial Intelligence
Big Data
Blockchain
Cybersecurity
Digital Transformation
Education
WSIS Action Lines
---
C1. The role of governments and all stakeholders in the promotion of ICTs for development

C2. Information and communication infrastructure

C4. Capacity building

C7. ICT applications: benefits in all aspects of life — E-government

C7. ICT applications: benefits in all aspects of life — E-learning

C7. ICT applications: benefits in all aspects of life — E-employment

C10. Ethical dimensions of the Information Society

C11. International and regional cooperation
Digital technology is important for above action lines and discussions in the conference will be on these topics.
Sustainable Development Goals
---
Goal 4: Ensure inclusive and equitable quality education and promote lifelong learning opportunities for all

Goal 8: Promote inclusive and sustainable economic growth, employment and decent work for all

Goal 9: Build resilient infrastructure, promote sustainable industrialization and foster innovation
The discussions in the conference will towards achieving the above SDG's.