EQUALS in Tech - empowering women entrepreneurs through e-commerce
---
EQUALS, International Trade Centre, International Telecommunication Union, United Nations Conference on Trade and Development
Session 220
13:00–14:00 CEST (UTC+02:00),
Thursday, 2 July 2020
ICTs and Gender Mainstreaming
Thematic Workshop
The future of the global economy is digital, yet how can we ensure women are able to take advantage of the opportunities afforded by the digital revolution? Today, more than ever, the international development community has increased attention to the importance of ensuring gender parity in information and communication technologies (ICTs), as an engine for the development and improvement of social and economic conditions.
Stakeholders from international organizations, civil society, academia and the private sector have begun to take action to close the gender gap in the digital economy in pursuit of Sustainable Development Goal (SDG) 5 on gender equality. This includes conducting research, designing and implementing evidenced based policies, and investing in access, skills and leadership for women and girls in the digital world.
E-commerce is vital in offering new horizons to developing economies by opening opportunities for entrepreneurship and self-employment. E-commerce also has the potential to become a catalyst for women's economic, political and social empowerment, if women are able to overcome the barriers to ICT access.
This workshop will focus on the importance of e-commerce for women's economic empowerment and will feature women who excel as creators of marketplaces and are taking their digital businesses to the next level. Participants will take stock of the lessons from current initiatives such as SheTrades (ITC), eTradeforWomen (UNCTAD) and EQUALS, and discuss innovative solutions for the future.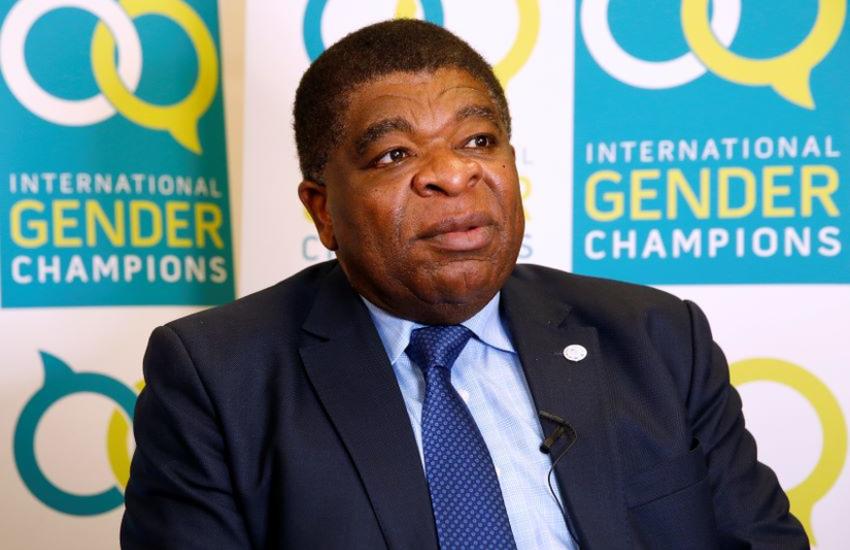 Mr. Martin Chungong
Secretary-General
Inter-Parliamentary Union, Chair of the IGC Global Board
Martin Chungong made double history in 2014 by becoming the first African and first non-European to be elected as IPU Secretary General. He has more than three decades of experience and knowledge of parliaments at national and international levels. He has dedicated his professional life to promoting and building democracy worldwide.
After 14 years working in the Cameroonian Parliament, he spent more than 20 years within IPU before being elected IPU Secretary General—the eighth person to hold the position. He had previously served as Deputy Secretary General and Director of Programmes.
As part of IPU's commitment to gender parity, Martin Chungong is an International Gender Champion, part of a network of decision makers, male and female, who have committed to breaking down gender barriers. In 2020, he was elected Chair of the Global Board of the International Gender Champions.
---
Ms. Christina Ganim
CEO & member of EQUALS Women in Tech
Kenz (Palestine)
Christina Ganim is CEO and co-founder of Kenzwoman.com, an e-commerce site selling bras and lingerie to women in the Gulf markets. Christina was born in Palestine and graduated with a BA in International Studies at DePaul University and completed her MA in International Law at the University of London, School of Oriental and African Studies. She then worked as an assistant producer on the documentary film "Speed Sisters" about a group of Palestinian women race-car drivers.
Christina then gained an interest in mobile application development and published 3 mobile applications on the US Apple App Store. Prior to Kenz, she worked as a Project Manager at Souktel Mobile Services, a startup which provides mobile solutions for projects in the MENA, with a focus on USAID/State Dept. contractors and the US-based international NGO market segment. She now works full-time on Kenz and has published articles for The Guardian, Wamda and Brownbook.
---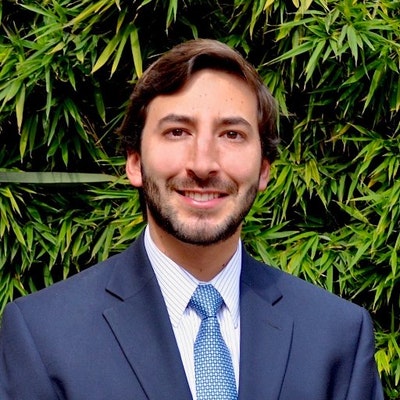 H.E. Mr. Santiago Wills
Ambassador, Permanent Representative
Permanent Mission of Colombia to the World Trade Organization
Mr. Wills has extensive knowledge on international trade, particularly on the multilateral trade regulation, the mechanisms and procedures on dispute settlement – multilateral and bilateral – and on international trade policy making.
He served as Director of International Trade and Investment Protection at the Law Firm Lewin & Wills (Bogota, Colombia). In addition to his previous experience in the private sector and in International Organizations, such as the WTO, Mr. Wills has served for the Colombian Ministry of Foreign Relations as Counselor of Foreign Relations posted in the Colombian Embassy before Canada, and for the Ministry of Trade, Industry and Tourism of Colombia, as Adviser to the Deputy Minister of Trade.

Mr. Wills holds a Law degree from Los Andes University (Bogota, Colombia) and two Masters Degrees on International Economic Law from the University of Barcelona (LL.M on International Economic Law and Policy – IELPO – and Masters on
Advanced Legal Studies with emphasis on International Economic Law).
---
Ms. Nazanin Daneshvar
Founder & eTrade for Women Advocate
Takhfifan (Iran)
Born and raised in Teheran, Nazanin is a serial entrepreneur and proficient software developer with over 17 years of experience in the E-Commerce field. She started Takhfifan.com with her sister, and together they grew the business from 2 people to over 250 people in 8 years. Funny enough, in the first year of her business Nazanin had to pretend that her father was the manager of the business to get contracts signed with potential business partners, as people would not believe she was the head of the company.

Nazanin is a supporter of the Iranian start-up movement, where she encourages leadership among women. She is a frequent public speaker in her field and has acted as mentor at many prominent start-up and technology events. Her work has been acclaimed by publications such as The Financial Times, Forbes, Washington Post, Der Spiegel, and The Guardian, among others. Nazanin has been recognized as Young Entrepreneur of the Year by the Confederation of Asia-Pacific Chambers of Commerce and Industry (CACCI).
---
Mr. Stephen Bereaux
Deputy Director, Telecommunication Development Bureau
ITU
Stephen Bereaux is the Deputy to the Director of the ITU Telecommunication Development Bureau since 7 March 2020.
Mr. Bereaux is an experienced regulator, with more than 20 years of executive and senior management experience in regulatory bodies in the Caribbean region. Prior to joining ITU, Mr Bereaux was Chief Executive Officer of the Utilities Regulation and Competition Authority (URCA), Bahamas which regulates the ICT and Electricity sectors, advises the Government on policies relating to those sectors, and represents The Bahamas at international sector related organisations such as the ITU.
Prior to joining URCA in 2010, Mr. Bereaux served in senior management roles at the Telecommunications Authority of Trinidad and Tobago (TATT) from 2004. Before becoming a Regulator, Mr. Bereaux, an Attorney by profession since 1996, practiced law at multinational firms based in London and Hong Kong, specialising in Information Technology and Telecommunications Law.
---
Ms. Nurun Nahar Fancy
Managing Director & member of the SheTrades Initiative
String Technology Limited (Bangladesh)
An entrepreneur and corporate professional with a track record of Leading diversified portfolio and mid-size organizations. Experience of leading strategic HR initiatives in the field of Resources development and retention. Managing and leading and online Market Place www.eorder.com.bd

Believe in skill development and structured logical approach as the key for successful expansion and growth with sustainability.
---
Topics
---
Digital Divide
Digital Economy
Digital Inclusion
Digital Transformation
WSIS Action Lines
---
C1. The role of governments and all stakeholders in the promotion of ICTs for development

C7. ICT applications: benefits in all aspects of life — E-business
Sustainable Development Goals
---
Goal 1: End poverty in all its forms everywhere

Goal 5: Achieve gender equality and empower all women and girls

Goal 17: Revitalize the global partnership for sustainable development