High-Level Policy Session 11 : Gender Mainstreaming and ICTs
---
WSIS
Session 219
14:00–15:15 CEST (UTC+02:00),
Wednesday, 29 July 2020
Real-time human captioning
High-Level Policy Session
Closing Remarks for the High-Level Policy Sessions
Mr. Houlin Zhao, Secretary-General, International Telecommunication Union (ITU)
---
Information and Communication Technologies (ICTs) are tools through which gender equality and women's empowerment can be advanced, and are integral to the creation of societies in which both women and men can substantively contribute and participate.[1]

The WSIS Forum had launched a 50/50 gender balance challenge in the wake of call for realising equal participation at the WSIS Forum. The WSIS Stakeholders are all invited to mainstream a gender equality perspective and use ICTs to accelerate progress towards gender equality.

This year, the WSIS Forum 2020 will feature ICTs and Gender Mainstreaming track, comprises interactive sessions with different topics covering gender and ICTs issues. This effort is also part as an initiative in addressing the gender gap in ICT that aligns with SDG Goal 5 "Achieve gender equality and empower all women and girls". The cross-cutting commitments on gender equality are further echoed across all WSIS Action Lines.

[1] Women's Empowerment in the Digital Age: Implementing WSIS Outcomes and Agenda 2030 (https://www.itu.int/en/action/gender-equality/Documents/WSIS-Women-Empowerment-Background.pdf)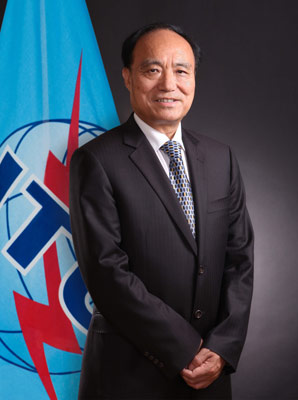 Mr. Houlin Zhao ( Closing Remarks)
Secretary-General
International Telecommunication Union (ITU)
---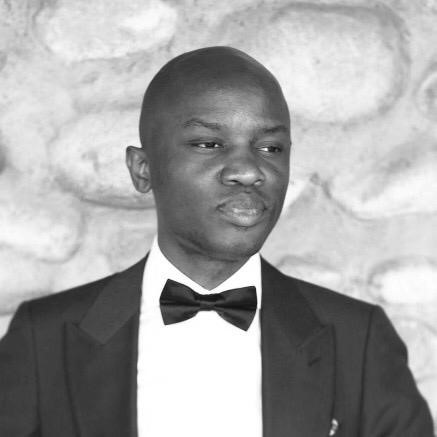 Mr. Babusi Nyoni (High-Level Track Facilitator)
CEO
Sila Health
Moderator
Babusi is a 32 year-old self taught Zimbabwean design-strategist and innovator.
He works in the fields of Artificial Intelligence and big data innovation with a particular focus on developing solutions for Sub-Saharan African communities.
With over 10 years of experience in the advertising, financial and technology industries, he specialises in contributing the practical skills needed to drive meaningful innovation in areas where scale and impact are hindered by structural limitations.
---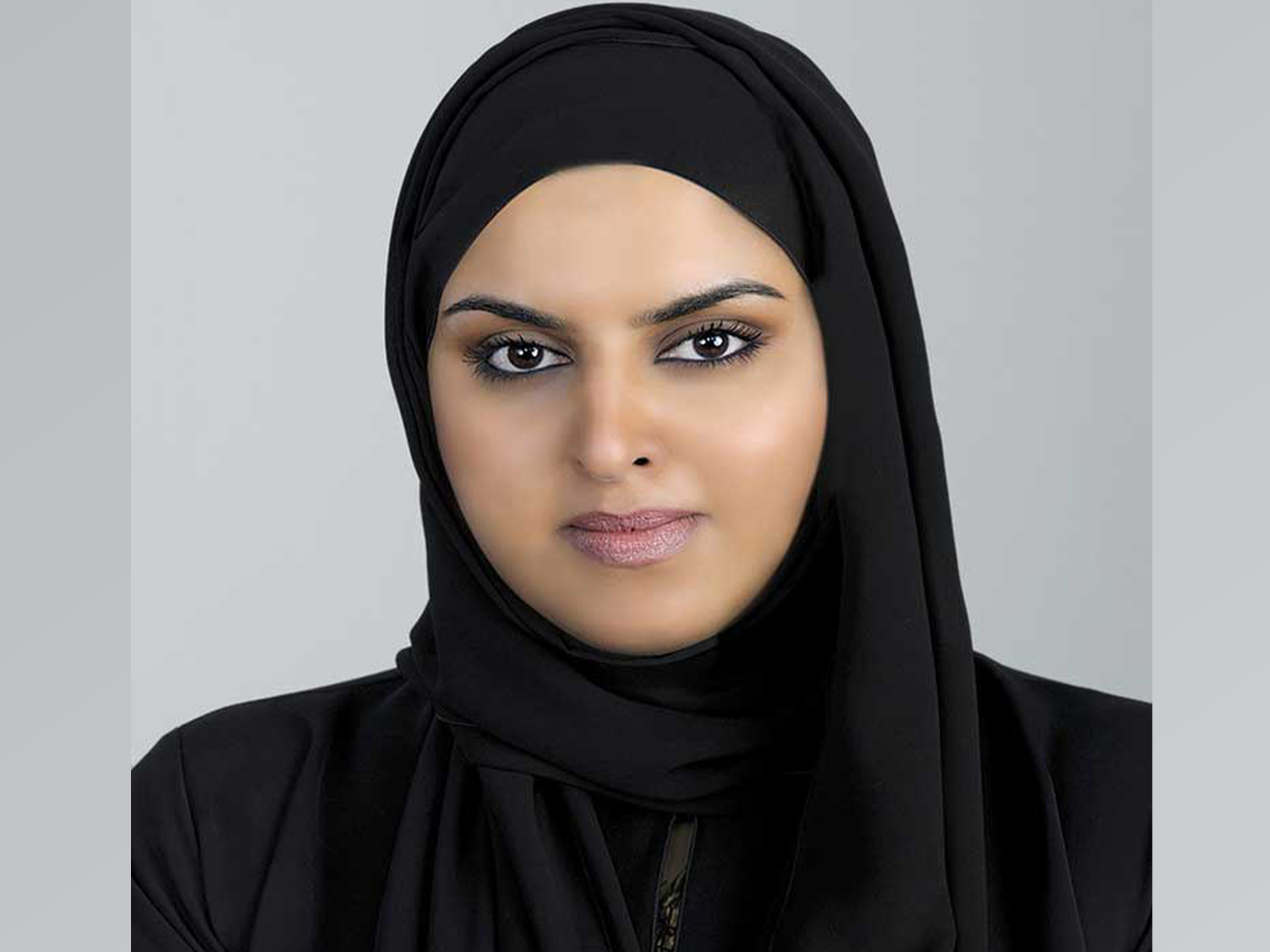 H.E. Ms. Rym Al Falasy
Secretary-General
The Supreme Council for Motherhood and Childhood, UNITED ARAB EMIRATES
Appointed by a federal decree issued by the President His Highness Sheikh Khalifa Bin Zayed Al Nahyan in July 2013, Her Excellency Rym Abdulla Al Falasy serves as the Secretary General of The Supreme Council for Motherhood & Childhood. She is also a Board Member of the UAE Gender Balance Council, Member of the United Nations' High-Level Advisory Group for "Every Woman Every Child" for 2016 – 2018, Member of the Faculty of
Education's Advisory Board and Member of the Higher Committee of the Fifth International
Conference of the Faculty of Education at UAE University.

Al Falasy strives to achieve the Council's driving objectives. These include promoting the participation and empowerment of motherhood and childhood and ensuring support is granted for all mothers and children.
She received a Medal for Community Service awarded by Lt. General H.H. Sheikh Saif bin Zayed Al Nahyan – United Arab Emirates' Deputy Prime Minister and Minister of Interior -, and "the Arab Women of the year awards" from London Arabia Organization in 2019.
She obtained her BA in Social and Behavioral Sciences from Zayed University, Abu Dhabi, gained a Certificate in Business for International Professionals (BUSIP) from the University of Washington and Master in International Law, International Relations and Diplomacy from Sorbonne University-Abu Dhabi.
---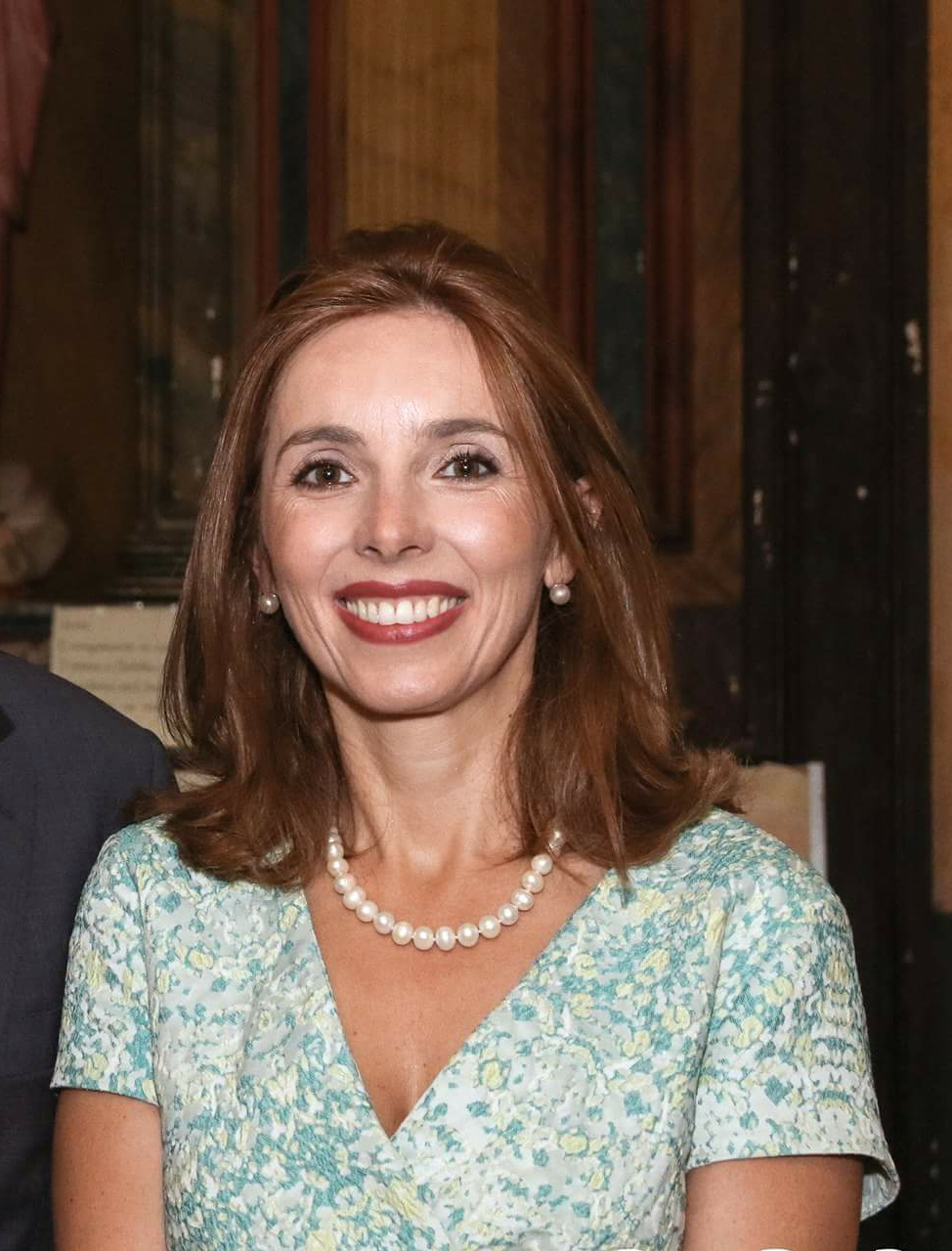 Ms. Monica Ferro
Director
UNFPA, Geneva Office
Monica Ferro, Director of the UNPFA Office in Geneva since April 2017, has worked to promote equality, development and human rights for the past 20 years.
Prior to joining UNFPA, Ms. Ferro had a twenty year career of public service in Portugal, during which she served as the Secretary of State for National Defense, as a university lecturer, a media personality and an activist.
She served as a Member of Parliament and was Vice-President of the Parliamentary Group of the Social Democrat Party; Chair of the All Party Parliamentarian Group on Population and Development; and Vice-President of the European Forum of Parliamentarians for Population and Development. Ms. Ferro is a founding partner of the 2015 Objective Association - United Nations Millennium Campaign, Portuguese United Nations Association, and Founding Member of P&D Factor Association for Cooperation in Population and Development. A National Defense and Civil Crisis Management
Auditor, Ms. Ferro has also been a lecturer at the University of Lisbon, guest lecturer at the National Defense Institute, Air Force Academy and University of Military Studies. Furthermore, she is an Associate Researcher at the Centre for Gender Studies, University of Lisbon and has been a columnist for several national newspapers and magazines, and author of more than a hundred articles, entries in encyclopedias, book chapters on the United Nations, Development Cooperation,
Human Rights, United Nations, Security Sector Reform and Gender equality.

Mónica Ferro is Portuguese and holds a Bachelor's and Master's degree in International Relations from the Higher Institute of Social and Political Sciences, University of Lisbon, and is also a PhD candidate with a thesis on "Security Sector Reform in Fragile States". She is married and has two daughters.
---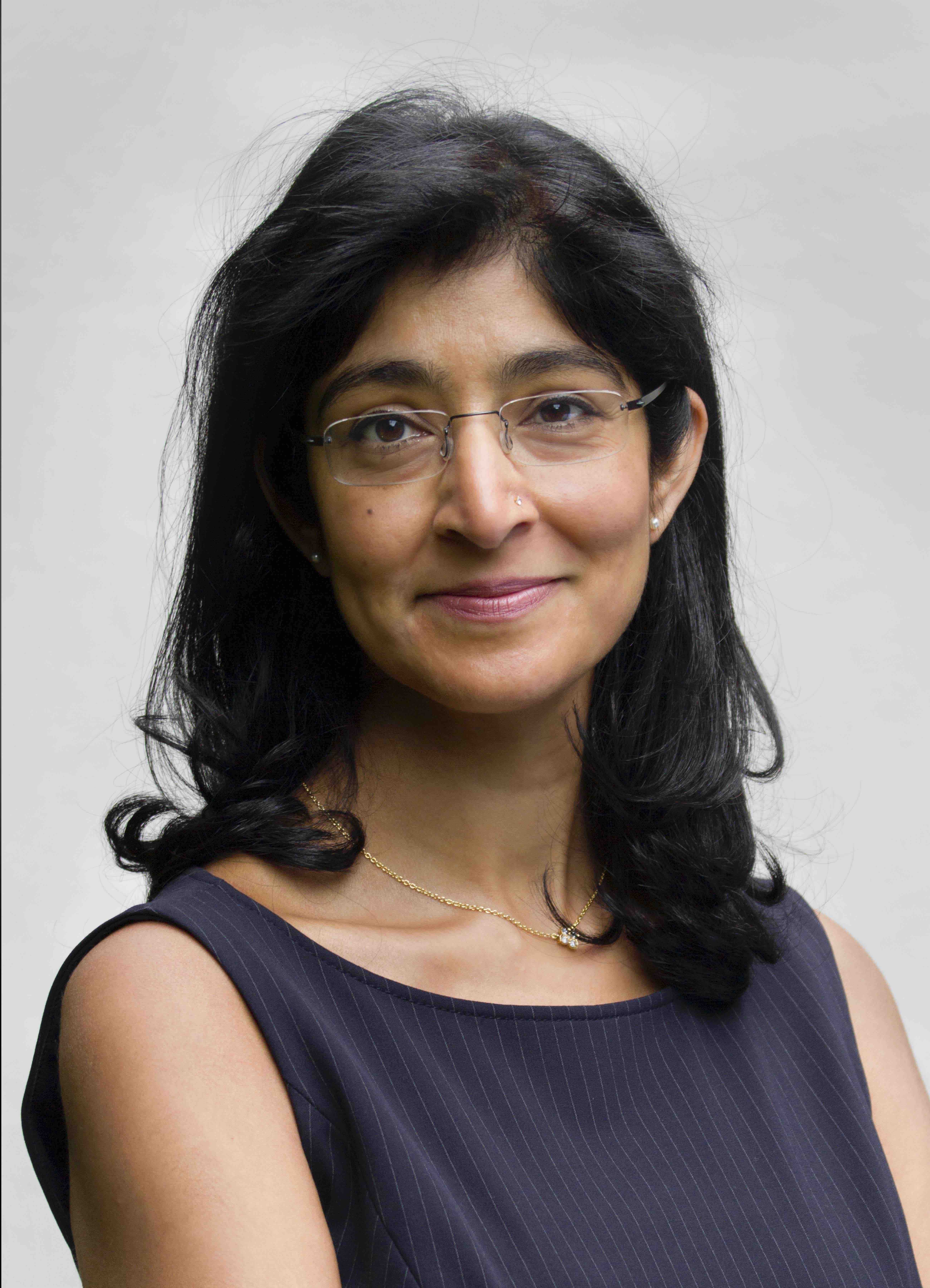 Ms. Aarti Holla-Maini
Secretary-General
EMEA Satellite Operators Association (ESOA)
Aarti Holla-Maini has been Secretary General of the ESOA since 2004. She is a Member of the World Economic Forum's Global Future Council on Space Technology, Global 5G Coalition Network and Essential Digital Infrastructure & Services Network.
Under Aarti's leadership, ESOA & its member CEOs lead the effort to showcase the benefits of satellite communications for a more inclusive and secure society - vital to bridging the world's digital divide, achieving the UN's Sustainable Development Goals and realizing the 5G ecosystem.
Since joining the association, Aarti has lead the expansion of ESOA from a European association to one that represents the interests of 20 global and regional satellite operators. She reports directly to their Chief Executives.
Aarti has 22 years' experience in the aerospace industry, starting at Daimler-Benz Aerospace/EADS (now Airbus) in Germany. In 2000, she moved to Brussels, representing Airbus interests in the European satellite navigation program: Galileo.
Aarti holds a Masters of Business Administration from HEC, France & Stern Business School, NYC, USA. She qualified as Solicitor of the Supreme Court in the UK in 1995, holding a 2:1 graded LLB Hons Law with German Law degree from King's College, University of London & the University of Passau, Germany. Aarti is of British-Indian origin and holds British and Belgian nationalities. She lives in Brussels, has 3 children and speaks 5 languages.
---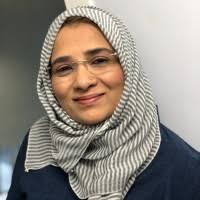 Dr. Naila Siddiqui Kamal
Senior Lecturer
Imperial College London
Naila is a Fellow of the Royal College of Obstetricians & Gynaecologists. She has been clinically active within the NHS for the past 28 years. She has several higher education qualifications including Master's in medical education (Imperial) and Certificate in patient safety, quality, informatics & leadership (Harvard) She has held senior positions such as Associate Dean at London Deanery, National Lead RCOG, Co-opt Member of AoMRC Education committee. Her sub-specialty is ambulatory gynaecological cancer. She is also Associate Director of Medical Education at her Trust and Senior (Hon) Lecturer at Imperial School of Medicine.
She has inventor status at Imperial for her work in developing an interactive learning resource using disruptive technologies. She has won several awards including Distinguished Teacher Award and Excellent Teacher Award from Imperial Medical College, Highly commendable award from Health Education England. Naila has led on challenging 'transformation management' projects where often disruptive technologies have been introduced. She is a frequent speaker on disruptive technologies and their place in futuristic healthcare. She has moderated high level track sessions at the World Summit of Information Society (WSIS) 2019 conference in Geneva and facilitated an inaugural session on SMART health ecosystems with special focus around women's health.
She is the Educational Director of MedRet Academy on medret-academy.learnworlds.com
---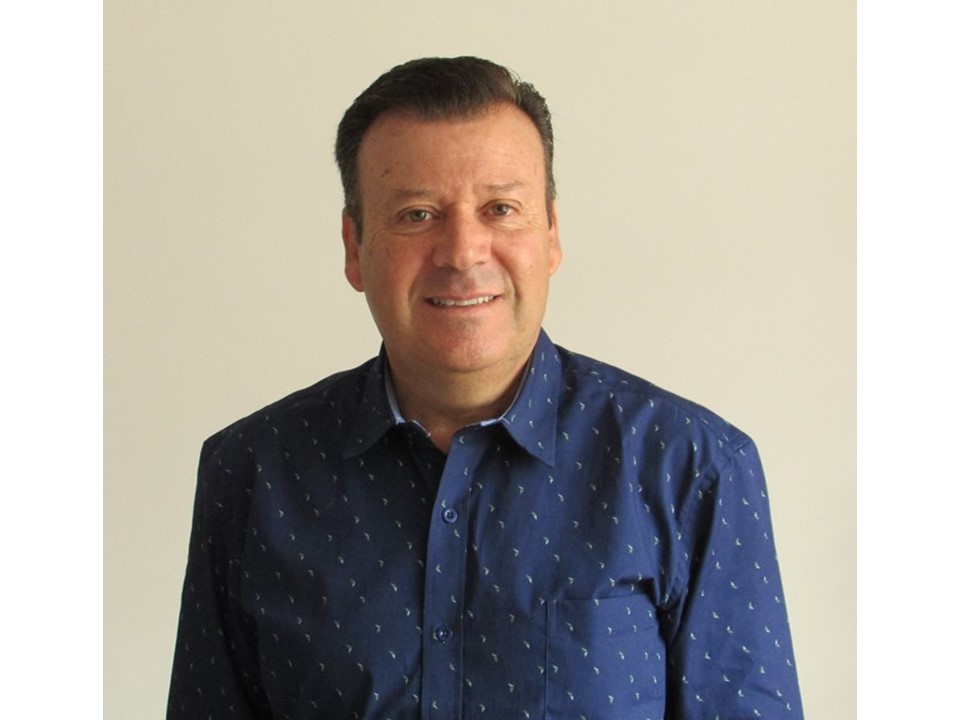 Mr. Farid Lozada
CEO
Fundación Abba Colombia, COLOMBIA
Speaker and International Coach certified by the International Coaching Community of London, specialized in Leadership and high-performance equipment coaching by the Haggai Institute in Singapore. BA in theological studies from Trinity College University Bristol, England. Senior management consultant with over twenty years of experience, creator of the workshop for executives "The changes that leadership demands in this new century".
Farid, is founder and CEO of the Leadership and training development Business Centre Abba Colombia based in the city of Bogotá, Colombia; organization well-recognized and ranked No.1 for its corporate training and executive coaching process with Sanofi, Coldeportes, Banco de Occidente, fenalco, and some other companies.
He is also president of Abba Colombia Foundation – non-profit organization helping through education children and families affected by the war in Colombia, with self-sustainable projects around the country.
He has served as a lecturer, speaker and coach in different organizations worldwide. Mr. Lozada, is author of two books: "The Journey - a fascinating voyage through the world of leadership and the desire to pursuit the dreams" edited by Abba Books Publishers- Bogota, London and Miami. Bestseller in Bogotá and main cities around Colombia. His second book "The man who did not add" Edited by Abba Books Publishers.
Farid has received different awards at public events for his high professional performance as coach facilitator, this with the
Military Forces of Colombia, public and private entities, Colombian government institutions and others. He currently
develops a well-recognized coaching seminar "Twelve principles of Leadership" as part of the Peace Process happening in
Colombia, with this workshop victims of the war in the country and ex-combatants are receiving help.
---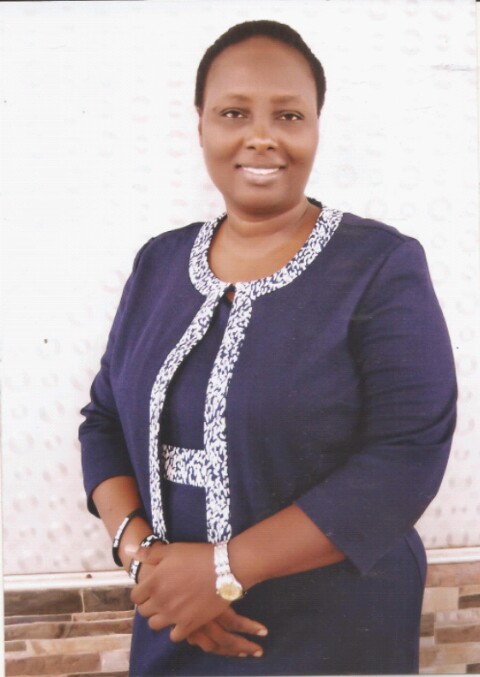 Dr. Wunmi Hassan
President and CEO
High Tech Centre for Nigerian Women and Youths
Dr. Wunmi Hassan is a passionate STEM and Information Technology advocate. A trained Computer Scientist, Researcher, Policy Analyst, Strategic planner, Technology Manager, and an entrepreneur of repute. She is a graduate of Computer Science from the University of Ado-Ekiti, with Masters and PhD Degrees from the prestigious Obafemi Awolowo University, Nigeria and Science Policy Research Unit (SPRU) of Sussex University, Brighton UK. Being a trained ICT expert from reputable Oxford Internet Institute (OII), Oxford University UK, she founded and became the CEO of High Tech Centre for Nigerian Women and Youths - NGO 16 years ago to build capacity and empower Women, Girls, Boys & Youths, in ICTs, STEM & Entrepreneurship skills. With the NGO, she run initiatives in ICTs such as, women ICT Summit, Children ICT Summit, Ladies ICT Summit for females in tertiary institutions, Women Leaders Forum for female CEOs & top Government Leaders across the country as well as Girls in ICT Day, amongst many other projects. Being an Alumni of the USA - IVLP Hidden No More STEM Women program in 2017, Dr. Wunmi Hassan founded the Hidden No More - Nigerian Females in STEM (NigFiSTEM) initiative. This birth STEM projects in Solar Panels assembly, Biogas Digester technology manufacturing, with prospective aim of mobile phones and devices or hardware assembly soon. Other initiatives initiated by her includes agriculture and community policing tech solutions projects. She is married with two children.
---
Ms. Karen Tatarian
Robotics Researcher
Softbank Robotics
Karen Tatarian is a Robotics Researcher at SoftBank Robotics and a PhD Student in robotics and artificial intelligence at Sorbonne University as part of the EU funded Marie Skłodowska-Curie project ANIMATAS. She also holds a bachelor degree in Physics and a master of engineering degree in Mechanical Engineering from the American University of Beirut (AUB'16 and AUB'18) while working on three different international robotics projects.
Karen is enthusiastic about designing the next generation of robots and promoting their presence in real-world scenarios, including public places such as hospitals, schools, retail stores to even work places and homes. Her current research focus is on the synthesis of multi-modal socially intelligent human robot interaction. She is also the main organizer of an academic workshop conference series called "Solutions for Socially Intelligent HRI in Real-World Scenarios".
Passionate about raising awareness and advocating the presence of women in STEM fields, Karen has been a member of Women in AI since 2019.
---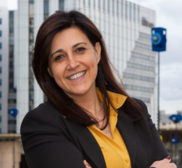 Ms. Lylian Coelho Ferreira
Development Director of the Chair at AgroParisTech-SUEZ and co-founder Womenvai
WOMENVAI
Ms. Lylian Coelho Ferreira, a French and Brazilian Engineer, she holds a Ms. Science of Civil Engineering, Mackenzie University and Structural Design, USP Polytechnic, São Paulo, and Master's degree in International Business Management and Latin America studies, IHEAL, Sorbonne France .
Over the last twenty years, she designed concrete structures and joined international companies in a cross-cultural environment, following major projects in Robotic Automation Process, Oil &Gas, Water & Environmental Projects. She was in charge of coordinating, scheduling, directing and motivating personnel and subcontractors as civil engineer expert between Brazil, Chili, Colombia, Panama, Angola, Abu Dhabi, Dubai, Jordan, Oman, Angola, Mozambique, Senegal, England, France, Spain, China and Thailand.
She represents IESF ( Engineers and Scientists from France Institute) as Leader for SDG9 at the Chair Engineering and Environment Committee at WFEO.
Recently, following sustainable development programs, she joined SUEZ as Development Director of the Chair Mopt at AgroParisTech-SUEZ MOpt , Suez Group, and as Co-founder and Vice-President of Womenvai, an international NGO , a platform for innovative projects in Environment and High-Tech – led by women – supported by women AND men. Lylian Coelho Ferreira leads the project team according to the SDG's. These include reducing GHG emissions, promoting gender equality and sharing solutions to mobilize volunteers, entrepreneurs and communities to accelerate the transition toward a more circular, united and ecological economy.
---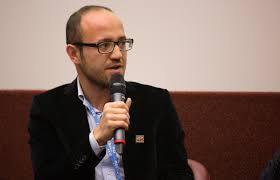 Mr. Salar Shahna
President
World XR Forum
Salar Shahna is the President and Founder of the World XR Association at the heart of the Swiss Alps in Crans-Montana. His Forum gathers high-end companies, experts and decision makers every year, to discuss and showcase the latest technologies related to extended realities (XR). He shifted from cinema to Virtual Reality late 2014, joining apelab in Geneva as a producer on the awarded VR series Sequenced (GDC, Sundance). In 2018, he reinforced his collaboration with this Swiss-American start-up building innovative AR solutions for Culture and Tourism with a flagship project in Saint-Moritz, Switzerland. Salar's dedication for education has led him to give training for VR in University of Savoie France, Cultural Bureau in Geneva and workshops for Asian Broadcasting Union. He developed a unique program for children implemented experimentally in Rwanda and in the most prestigious boarding school in Switzerland, Institut Le Rosey. 
Salar's production company Dirty Bacon produces immersive artistic content and film.
---
Topics
---
Cultural Diversity
Digital Divide
Digital Inclusion
Digital Transformation
Education
Ethics
WSIS Action Lines
---
C1. The role of governments and all stakeholders in the promotion of ICTs for development

C3. Access to information and knowledge

C8. Cultural diversity and identity, linguistic diversity and local content

C10. Ethical dimensions of the Information Society
Sustainable Development Goals
---
Goal 1: End poverty in all its forms everywhere

Goal 2: End hunger, achieve food security and improved nutrition and promote sustainable agriculture

Goal 3: Ensure healthy lives and promote well-being for all

Goal 4: Ensure inclusive and equitable quality education and promote lifelong learning opportunities for all

Goal 5: Achieve gender equality and empower all women and girls

Goal 8: Promote inclusive and sustainable economic growth, employment and decent work for all

Goal 11: Make cities inclusive, safe, resilient and sustainable

Goal 16: Promote just, peaceful and inclusive societies