AI Governance: The business perspective
---
RegHorizon
Session 174
13:00–14:00 CEST (UTC+02:00),
Wednesday, 24 June 2020
Thematic Workshop
In this era of fast-paced technological developments, the way policy frameworks evolve will be key in optimizing their impact on business & society. Join a live discussion as we explore the role of policy frameworks to achieve the right balance between the opportunities and risks of AI technologies and guide responsible innovation.
The three main pillars of our discussion will be WHY AI Governance, WHAT has been done so far & HOW to move forward?
This event will feature:
• Setting the stage by Ayisha Piotti – Managing Partner of the Swiss-based consultancy firm RegHorizon.
• An overview of the latest developments in AI governance, in particular in Europe, delivered by Dimitrios Psarrakis, Technology & Innovation Policy specialist at the European Parliament
• Examples from two businesses on how they see these developments and what needs to be done differently from their perspective. We will hear from:
Gilles Lunzenfichter, CEO of Medisante, Swiss IoT company revolutionizing access to healthcare via remote patient monitoring and
Mathieu Hagen, CEO of Gamaya, Swiss company supporting sustainable farming through digital agronomy solutions based on advanced imaging and AI
• The workshop will be moderated by RegHorizon's Managing Director, Sanja Fabrio
We will also discuss how you can join this debate and contribute concretely as a business, government representative, academic or entrepreneur to the future of AI Governance.
Learn more about our approach at www.reghorizon.com
Dimitrios Psarrakis
Technology & Innovation Policy Specialist
Europen Parliament, European Union
Dimitrios is Technology and Innovation Policy Specialist at the European Parliament and draftsperson of EU regulations, legislative opinions and reports in the field of Fintech, Blockchain and Strategic Investments. He is ranked among the Top-100 influencers in the area of RegTech and Blockchain and is a frequent speaker in top-tier universities, international organizations, the World Economic Forum and professional summits on FinTech, RegTech, Blockchain, ICOs and the Digital Disruption of Banking and Financial Sector, in Europe, America and Asia.
He is also the co-Founder and CEO of the World Future Foundation (WFF), an international think-tank that explores the impact of digital disruption in Business, Government and Society. He studied Finance at Harvard University and holds executive business certifications from Stanford University and MIT.
---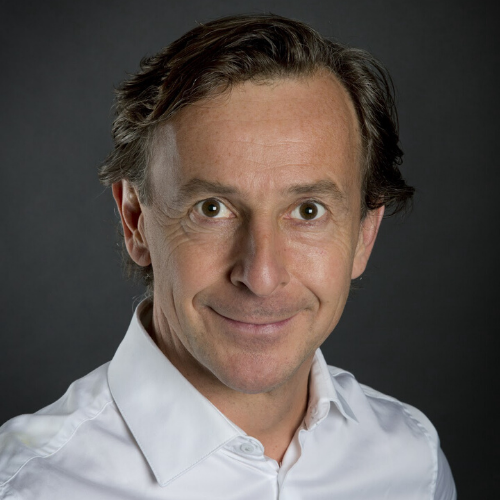 Mathieu Hagen
CEO
Gamaya, Switzerland
Mathieu is the CEO of Gamaya, a Swiss AgTech company, set on a path to becoming a key contributor to sustainable agriculture and improving the efficiency of crop production worldwide.
Mathieu is an entrepreneurial business leader with over 20 years of experience in multiple industries across Europe, the USA and the 'BRICS' countries. He holds an MSc degree in Micro-technics and Opto-electronics from EPFL, an eMBA foundation program from IMD and an MSc degree in geostrategy from CEDS.
Prior to joining Gamaya, Mathieu ran his own management consulting firm focusing on operational transformation, business development and strategy execution for multinational companies. In addition, over the past ten years, he has been actively involved in startup coaching (at EPFL, CTI, BAS, Capital Proximité) by supporting founders with his deep business knowledge.
---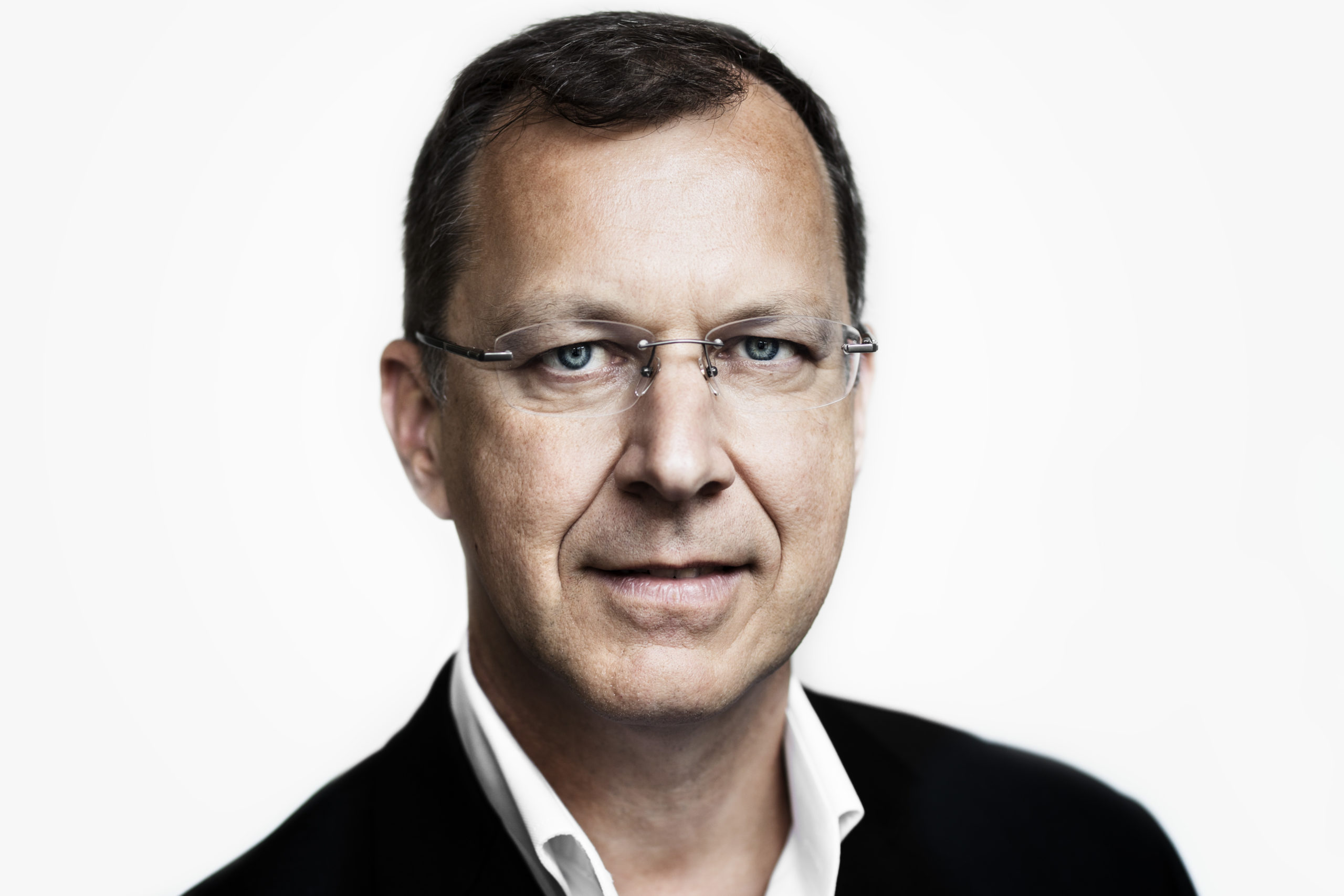 Gilles Lunzenfichter
CEO and Co-Founder
Medisanté, Switzerland
Gilles is the CEO and co-founder of Medisanté. He has a broad product and go-to-market experience in the software industry and believes that the future of medtech is software-defined. Medisanté's global cloud based medical IoT platform helps healthcare providers to simplify and cost-effectively scale their Remote Patient Monitoring initiatives anywhere in the world.
As an EMEA marketing director at VMware, Gilles led EMEA product marketing across the entire portfolio. He is multilingual and has a keen interest in transactional analysis. He graduated from ESCP Europe and attended multiple programs at IMD.
---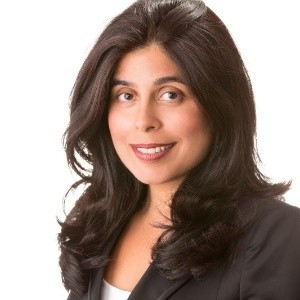 Ayisha Piotti
Co Founder & Managing Partner
RegHorizon, Switzerland
Ayisha is the Co Founder & Managing Partner of the Swiss based consulting firm RegHorizon, which fosters the development of innovative solutions in regulatory policy that address societal and business concerns.
Ayisha's consultancy activities focus on building trust and advancing concrete policy solutions in the area of Artificial Intelligence. She works closely on joint projects with the two Swiss Federal Institutes of Technology, ETH Zurich and the EPFL, in addition to business actors representing multinationals and SMEs, global policy experts, technologists, individual governments and Geneva based International Organizations.
Ayisha is a strategic alliance builder with extensive experience in Government Affairs tackling complex regulatory & fiscal challenges through working with diplomatic missions, international organizations, government ministries, consumer and business associations. She is a passionate & decisive leader with in depth understanding of business drivers, adept at identifying trends and opportunities & ensuring execution at local, regional & global levels. She has over 20 years of experience in the public & private sector, including with the United Nations and with a large Multinational.
Ayisha graduated from the London School of Economics & Political Science (UK) with a BSc in Economics and holds a Masters from Tufts University & the Fletcher School of Law & Diplomacy (USA). She is also an alumnus of MIT's Sloane School of Management (USA), INSEAD (France), and the Institute of Management Development (IMD) in Switzerland. She is also a member of various organizations promoting women in leadership and technology and is a member of the Board of the London School Of Economics Swiss Alumni Foundation.
---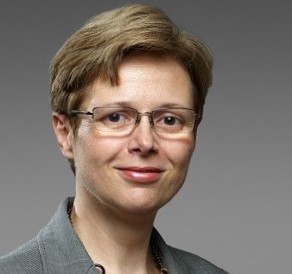 Sanja Fabrio
Co-Founder and Managing Director
RegHorizon, Switzerland
Sanja is the Co Founder & Managing DIrector of the Swiss based consulting firm RegHorizon, which fosters the development of innovative solutions in regulatory policy that address societal and business concerns.
Combining 25 years of executive leadership in general management and public affairs from multinationals, startups and academia, Sanja brings to the table a broad expertise in managing international market operations, leading multicultural teams, and engaging high level internal and external stakeholders.
Throughout her professional career she closely interacted with and ensured actionable dialogue among businesses, governments, think tanks and academic institutions as she strongly believes that innovation through collaboration is a key ingredient for progressive society.
Sanja holds a BSc degree in Economics & International Trade from the University J.J.Strossmayer, Croatia and an MBA from SDA Bocconi, Italy and is alumnus of numerous executive courses on Leadership and Strategy from INSEAD (France) and IMD (Switzerland).
---
Topics
---
5G Technology
Artificial Intelligence
Big Data
Cloud Computing
Cybersecurity
Digital Economy
Digital Inclusion
Digital Transformation
Ethics
Health
Infrastructure
Machine Learning
WSIS Action Lines
---
C1. The role of governments and all stakeholders in the promotion of ICTs for development

C2. Information and communication infrastructure

C4. Capacity building

C5. Building confidence and security in use of ICTs

C6. Enabling environment

C7. ICT applications: benefits in all aspects of life — E-business

C7. ICT applications: benefits in all aspects of life — E-health

C7. ICT applications: benefits in all aspects of life — E-agriculture

C11. International and regional cooperation
Sustainable Development Goals
---
Goal 1: End poverty in all its forms everywhere

Goal 2: End hunger, achieve food security and improved nutrition and promote sustainable agriculture

Goal 3: Ensure healthy lives and promote well-being for all

Goal 8: Promote inclusive and sustainable economic growth, employment and decent work for all

Goal 9: Build resilient infrastructure, promote sustainable industrialization and foster innovation

Goal 10: Reduce inequality within and among countries

Goal 16: Promote just, peaceful and inclusive societies

Goal 17: Revitalize the global partnership for sustainable development