Promoting Rural Broadband Access Through Partnerships and Policy Reform
---
Alliance for Affordable Internet
Session 134
14:00–15:00 CEST (UTC+02:00),
Wednesday, 15 July 2020
Thematic Workshop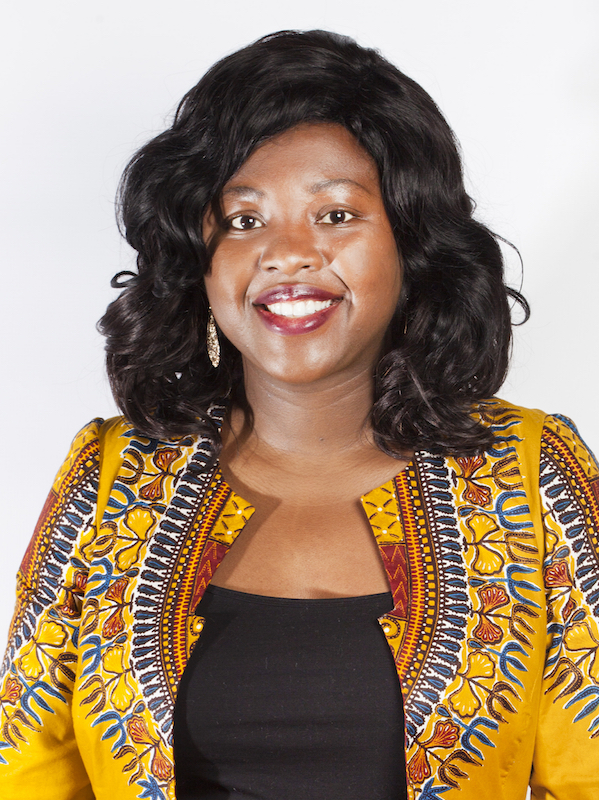 Eleanor Sarpong
Deputy Director/Policy Lead
Alliance for Affordable Internet (UK)
Moderator
Eleanor leads A4AI's advocacy efforts as Deputy Director – Policy Lead. Eleanor has 15 years of experience working in the areas of regulation, universal service, data protection, and privacy, having previously managed public policy and regulatory affairs at MTN Ghana and worked as a consultant to the EIB and the CTO.
Eleanor is a versatile ICT and public policy professional with a 15-year multidisciplinary experience in the private, public and not-for-profit sectors. Her last 7 years have been spent working in various ICT roles in Europe, Africa, and the Middle East doing consulting, public policy, advocacy, strategy, stakeholder management, communication and project management.
In her most recent role as a consultant to the European Investment Bank (EIB), Eleanor provided guidance to the bank on options it could pursue to improve its policy on ICT lending to developing countries in the Middle East and Africa, Asia-Pacific and Latin America. This involved engaging stakeholders across the ICT spectrum (regulators, operators, investors) from selected countries in these regions. Prior to this, Eleanor was an associate consultant with the Commonwealth Telecommunications Organisation (CTO) where she worked on various consulting projects including a presentation to board members of national regulatory authorities drawn from four continents on the relevance of ICT and corporate social responsibility in achieving the UN Sustainable Development Goals.
At MTN Ghana, Eleanor was responsible for public policy and regulatory affairs. She engaged the government on issues of taxation on telecommunication services, right of way, and arbitrary regulations on the sector. She worked closely with the telecommunications regulator on burning issues such as SIM registration, mobile number portability, quality of service, interconnection, and competition. She has presented advisory briefs on universal access, interconnection, taxation, Over the Top (OTT) services, and stimulating broadband within the African telecoms sector. From 2010-2015, she also served on two public boards involved with the ICT sector, notably the Ghana Investment Fund for Electronic Communications (GIFEC) and the Data Protection Commission.
Based in London, Eleanor is passionate about connectivity, gender and development, and advocates for universal broadband access and digital content aimed particularly at advancing women in developing regions.
---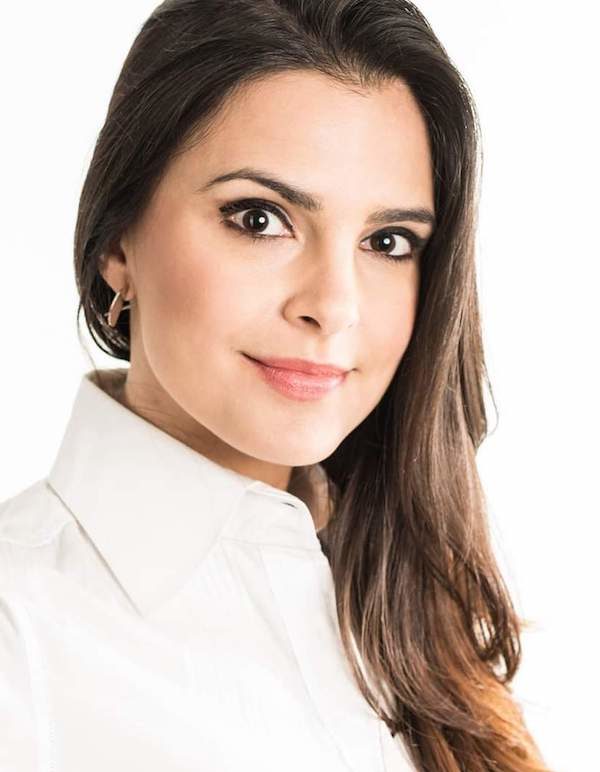 Nathalia Foditsch
Senior Policy and Regulatory Specialist
Alliance for Affordable Internet (Brazil)
Nathalia Foditsch is a licensed attorney and has worked on technology and communications policy and regulatory issues over the past twelve years. She has worked for some of the main international organizations and think tanks, which she has represented in official missions to numerous countries in the Latin America, Caribbean, and Europe. Nathalia has also worked as an International Adviser for the Administrative Council for Economic Defense (CADE), the Brazilian antitrust authority, and served as a coordinator for communications policy and regulation at the ministerial level in Brazil. Foditsch is a research fellow at Cornell University's Emerging Markets Institute (EMI), which is part of the Samuel Curtis Johnson Graduate School of Management.
Among other publications focused on technology and communications policy and regulation, Foditsch has co-edited and co-authored the book "Broadband in Brazil: Past, Present, Future", which was a finalist of the 2017 "Jabuti Awards" (the main literary award in Brazil). Nathalia is an adjunct professor at the University Jose Cela (Spain); and holds a master's in law (LLM) and a master's in public policy (MPP) and is a member of the advisory board of the Brazil-U.S. Legal and Judicial Studies Program at the Washington College of Law (WCL). She is fluent in Portuguese, English, Spanish and German.
---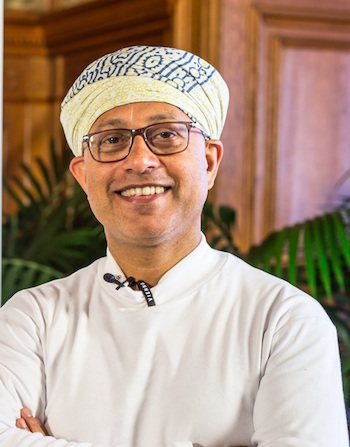 Osama Manzar
Founder and Director
Digital Empowerment Foundation (India)
Osama Manzar is a global leader on the mission of eradicating information poverty from India and global south using digital tools through Digital Empowerment Foundation, an organisation he founded in 2002.
A British Chevening Scholar and an International Visitors Leadership Program Fellow of the US State Department, Osama is a social entrepreneur, author, columnist, impact speaker, angel investor, mentor, and sits on several government and policy committees in India and on international organisations working in the areas of Internet, access, and digital inclusion.
Osama has instituted 10 awards for recognising digital innovations for development in South Asia. He is a Member of Advisory Board for Alliance for Affordable Internet; Member of Licensing Committee for Community Radio in India at the Ministry of Information & Broadcasting; Member of Working Group – IT for Masses at Ministry of IT in India. He is Member of the Board at Association of Progressive Communication; World Summit Award; Ibtada; and Society for Labour & Development.
Osama writes a weekly column in Mint and tweets at @osamamanzar.
---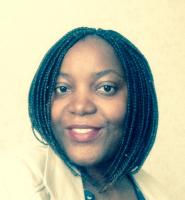 Lillian Nalwoga
Programme Manager
CIPESA (Uganda)
Lillian is CIPESA's Programmes Manager with 10 years of ICT policy research and advocacy experience, having joined the organisation as a Policy Officer in 2007. Lillian is a technology enthusiast and is actively involved in ICT policy debates at the local, regional and global level through her key role as a coordinator of the Uganda and East African Internet Governance Forums. She has also served in the Multistakeholder Advisory Group (MAG) of the global Internet Governance Forum from 2012 to 2014 and is the president of the Internet Society Uganda Chapter. Lillian is passionate about promoting and advancing the appropriate use of ICT for development.
---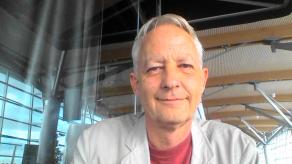 Mike Jensen
Internet Access Specialist
APC (Portugal)
Mike Jensen is a South African ICT expert currently working as APC's internet access specialist. Mike has assisted in the establishment of internet-based communication systems in more than 40 developing countries over the last 20 years, mainly in Africa. He provides advice to international development agencies, the private sector, NGOs and governments in the formulation, management and evaluation of their Internet and telecommunication projects, ranging from national ICT policy development to international fibre and rural wireless telecommunication feasibility studies.
Mike sent his first email 30 years ago while studying for his Master's degree in rural planning and development in Canada. He subsequently returned to South Africa to work as a journalist on the leading national newspaper in Johannesburg, the Rand Daily Mail. When the paper closed in 1983, with little sign of improvement in the political situation in South Africa, he moved to Canada, and in 1987 he co-founded the country's national internet service provider for NGOs, called, coincidentally, The Web. He returned to work on the development of the Internet in Africa in the early 1990s. Mike's clients have included the World Bank, the African Development Bank, the Internet Society, the UK Department for International Development, the UN World Food Programme, UNESCO, the Canadian International Development Research Centre (IDRC), and the Bill and Melinda Gates Foundation. A member of the African Conference of Ministers' High Level Working Group, which developed the African Information Society Initiative (AISI) in 1996, MIke's more recent projects include strategic advice on cross-border fibre provision in Africa, and a study of the benefits of promoting infrastructure sharing for lowering the cost of access.
---
Topics
---
Digital Divide
Digital Inclusion
WSIS Action Lines
---
C1. The role of governments and all stakeholders in the promotion of ICTs for development

C2. Information and communication infrastructure

C6. Enabling environment
This session will discuss the enabling environment to advance the rural broadband policy development and the various approaches that stakeholders can take to bring affordable, universal access for all, including those in rural areas.
Sustainable Development Goals
---
Goal 9: Build resilient infrastructure, promote sustainable industrialization and foster innovation

Goal 17: Revitalize the global partnership for sustainable development
This session is tied to SDGs 9 and 17 in terms of building resilient ICT infrastructures (broadband access for rural areas) and fostering partnerships to achieve this overarching goal.