Changing men's attitudes and behaviours to women & technology
TEQtogether and UNESCO Chair in ICT4D, Royal Holloway, University of London (with New York Academy of Sciences and Global Scribes)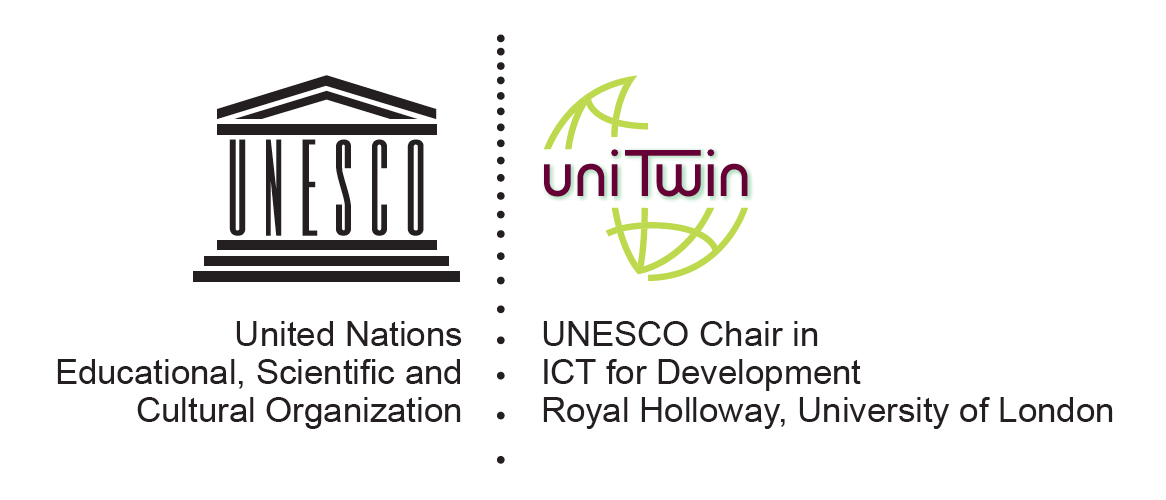 This workshop is part of TEQtogether and the UNESCO Chair in ICT4D's contribution to the EQUALS Global Partnership (https://www.equals.org/). Its premise is that it is not possible to make significant inroads into improving digital gender equality until men's attitudes and behaviours are fundamentally changed. TEQtogether (Technology EQuality, Together) is committed to doing this through four main activities: informing men about how their actions impact digital gender inequality; identifying actions that men can take to enhance gender equality in the tech workplace; recommending actions that men can take to reduce digital violence against women; and encouraging reverse mentoring through which women mentor men at all levels in tech organisations. This workshop is part of TEQtogether's ongoing commitment to working together to impact change, and is in two parts: a short overview of the work of TEQtogether (and its partners); and then a very participatory brainstorming activity to develop new ideas which all participants can then take forward in their own organisations and beyond to turn rhetoric on this theme into action.
Moderator
Tim Unwin
---
Speakers/Panellists
Tim Unwin, Co-Founder TEQtogether and Chairholder, UNESCO Chair in ICT4D, Royal Holloway, University of London
Paul Spiesberger, Chair, ICT4D.at, https://www.ict4d.at/
Bushra Hassan, International Islamic University, Islamabad Pakistan, and Affiliated Member, UNESCO Chair in ICT4D
Session's link to WSIS Action Lines
C4. Capacity building

C8. Cultural diversity and identity, linguistic diversity and local content

C10. Ethical dimensions of the Information Society
This session is cross-cutting across all of the WSIS Action Lines, but focuses primarily on three of them: C4 - it focuses on building capacity among men from all walks of life, to help them work better to reduce gender digital inequality; C8 - such work is inherently related to cultural and linguistic diversity as well as local content, since the development of resources to help change men's attitudes and behaviours must be related to their local context (and TEQtogether seeks to work in multiple languages), and C10 - the work also has signficant relationships with ethics in the context of moral diversity and decisions that affect women's participiation in the field of digital techonlogies.
---
Session's link to Sustainable Development Process
Goal 4: Ensure inclusive and equitable quality education and promote lifelong learning opportunities for all

Goal 5: Achieve gender equality and empower all women and girls
This workshop relates primarily and explicitly to SDGs 5 and 4. Above all, it addresses a fiundamental gap that must be addressed if gender equality and the empowerment of women and girls through ICTs is to be achieved: men's and boys' attitudes to women and girls and digital technologies need to be changed. Second, this has significant connections with education and training, from the earliest experiences that boys have in the classroom to the mentoring of senior executives in global corporations. The workshop explores the many avenues of work that need to be undertaken to achieve this.