Cooperation in Action to Improve People's Lives
The Broadband Commission for Sustainable Development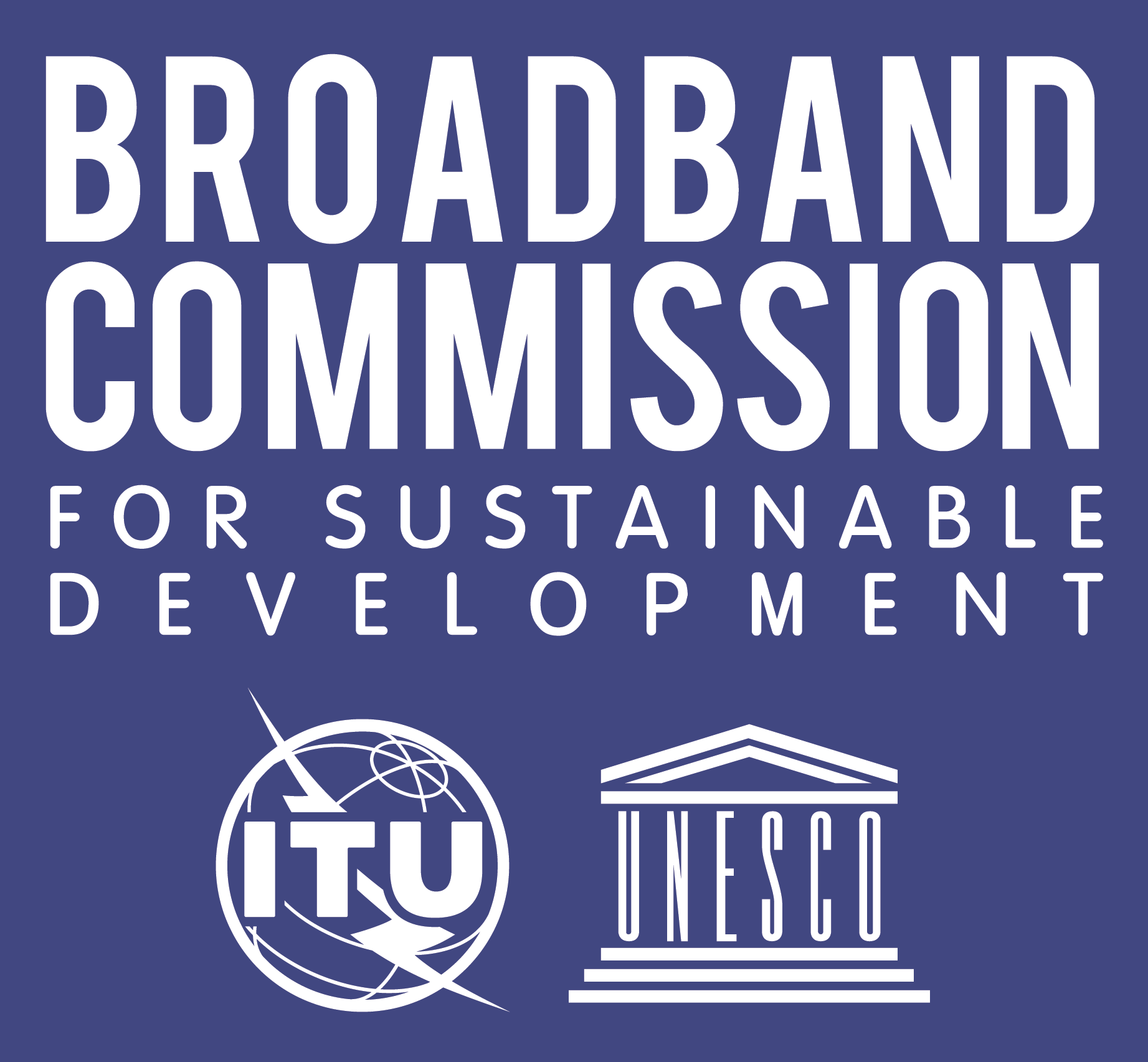 The Broadband Commission for Sustainable Development was founded in 2010 by the The International Telecommunication Union (ITU) and United Nations Educational, Scientific and Cultural Organization (UNESCO) to prioritize broadband as a key accelerator in attaining national and international development targets. The Broadband Commission was re-launched in 2015, infused with the principle of the 2030 Agenda to leave no one behind. It recognized the digital divide as a divide beyond the technological, but also highlighted the gap in access to broadband networks and new technologies as a significant contributor to persistent and widening disparities across economies and societies. Its efforts therefore rests fundamentally on the principle that to achieve the future envisioned in the 2030 Agenda, even progress in the digital technology sphere must be ensured.
Conceived as a multi-disciplinary entity designed to represent, reflect and promote the transformational impact of broadband technologies across the entire spectrum of human endeavor, the Broadband Commission for Sustainable Development has long championed the breaking down of silos in digital development. The commission is composed of over 50 Commissioners, including a select group of top CEOs and industry leaders, senior policy-makers and government representatives, international agencies, academia and organizations concerned with development who offer diverse perspectives on why broadband matters to drive its deployment around the world and shape the global agenda. Through its diverse, cross-sectorial membership and many specialized Working Groups, the Commission has made valuable research contributions in areas from digital health, digital education and digital entrepreneurship, to issues such as the gender digital divide and digital inclusion for marginalized countries and communities.
The Broadband Commission's special session at WSIS will delve into the insights of the multi-stakeholder partnership from the perspective of Commissioners. As the Broadband Commission moves closer to its 10 year anniversary, this session will take a moment to look back at the outcomes and impact of the partnership. Through the transition of MDGs to SDGs, the launch of two sets of Targets, and the numerous reports and recommendations from Working Groups, Commissioners will share their personal experience of being part of this partnership: What does this partnership mean to them? How do they advocate for the attainment of Targets? What will be required of this partnership to attain 100% connectivity?
For more information make sure to check out our website
Moderator
Ms. Nancy Sundberg, Senior Program Officer, IEE/RME, Telecommunications Development Bureau, ITU
---
Speakers/Panellists
Dr. Ann Aerts, Head of the Novartis Foundation
Mr. Bocar Ba, CEO of Samena Telecommunications Council
Ms. Doreen Bogdan-Martin, Director of the Telecommunication Development Bureau, ITU & Broadband Commission Coordinator
Mr. Marcin Cichy, President of the Office of Electronic Communications, Poland
Session's link to WSIS Action Lines
C1. The role of public governance authorities and all stakeholders in the promotion of ICTs for development

C2. Information and communication infrastructure

C3. Access to information and knowledge

C5. Building confidence and security in the use of ICTs

C6. Enabling environment

C7. ICT Applications: E-health

C11. International and regional cooperation
---
Session's link to Sustainable Development Process
Goal 3: Ensure healthy lives and promote well-being for all

Goal 4: Ensure inclusive and equitable quality education and promote lifelong learning opportunities for all

Goal 5: Achieve gender equality and empower all women and girls

Goal 8: Promote inclusive and sustainable economic growth, employment and decent work for all

Goal 9: Build resilient infrastructure, promote sustainable industrialization and foster innovation

Goal 10: Reduce inequality within and among countries

Goal 17: Revitalize the global partnership for sustainable development