Action Line C3 and C7 E-Science: Access to Scientific Information – Are we ready for the Global South and SDGs?
United Nations Educational, Scientific and Cultural Organization (UNESCO)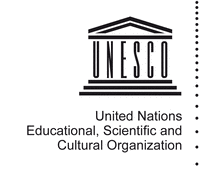 This session, hosted by UNESCO on April 8, will discuss measures to foster cost effective mechanisms for sharing, accessing and utilizing scientific scholarship. It will provide an opportunity to discuss recent initiatives and underline good practices to support Open Access and Open Science activities in the global south. The session will also discuss recommendations to promote democratization of scientific communication in the global south that support the SDGs and propose a set of options for multi-stakeholder partnership and capacity building in the field of access to information and e-science.
Session's link to WSIS Action Lines
C3. Access to information and knowledge

C7. ICT Applications: E-science
---
Session's link to Sustainable Development Process
Goal 16: Promote just, peaceful and inclusive societies