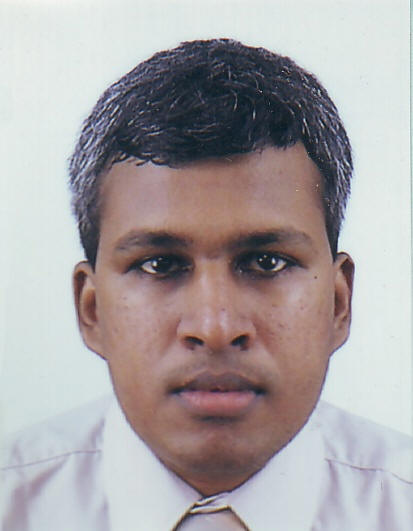 • YES Winner/Sponsor: 2006 (NOKIA)
• Name/First Name: SENARATNE Damith
• Age: 27
• Country of Origin Sri Lanka
• Country of Study: Sri Lanka
• Present Country: Canada
• Highest degree obtained: Master of Science in Telecommunications,
Moratuwa, Sri Lanka
• Current degree: Philosophy Doctor. University of Alberta, Canada



While following my bachelor's degree at University of Moratuwa, Sri Lanka I got an opportunity to represent Sri Lanka at the ITU Telecom Asia 2004 - Youth Forum (held in Busan, Korea). It is through the connections established there that I got to know about the YES scholarship program.
As at the application deadline for the scholarship, I was seeking to make a switch in my career path: i.e., to leave the industry (where I had been working for 8 months since graduation) and to start an academic/research career. I was hoping to pursue a full-time, Master of Science program in Telecommunications at University of Moratuwa. The immediate expenses and the opportunity cost (short-term) appeared to be quite high; and it was to cover the tuition fee for this degree program that I applied for this scholarship.
I was awarded the scholarship, under the sponsorship of Nokia Corporation, Finland. Once relieved of the tuition fee, the savings I had were sufficient to cover my other expenses for the period. Therefore, winning the scholarship allowed me to focus completely on the studies and the research, without having to work part-time to cover my expenses.
Having completed the master's degree in 2007, I am now following a Doctor of Philosophy degree program at University of Alberta, Canada. My current area of research is communication theory. I am hoping to finish the program in 2012, and pursue an academic/ research career.
I would like to make this an opportunity, to thank YES and its sponsors (especially NOKIA Corporation, Finland) for being a great help during my switch-over to a research career.