Alternative Approval Process (AAP)

Recommendation A.8 - Alternative approval process for new and revised Recommendations
TSB Circular 1 - Registration to participate in the Alternative Approval Process (AAP)
AAP Web application tutorial (to be created).

Former AAP repository was out phased in August 2006, after having transferred all its data to the new AAP database. It remains accessible for archives purposes by clicking here.

You can subscribe to the biweekly AAP announcement e-mails from your ITU account profile management interface.
For that, login to your ITU account profile and:

1. Expand the TIES Settings option on the left panel, then
2. Click TIES Notifications (direct link here)
3. On the middle pane, click Click here to view options under the ITU-T NOTIFICATIONS block to expand the options
4. Select "AAP announcements", and
5. Save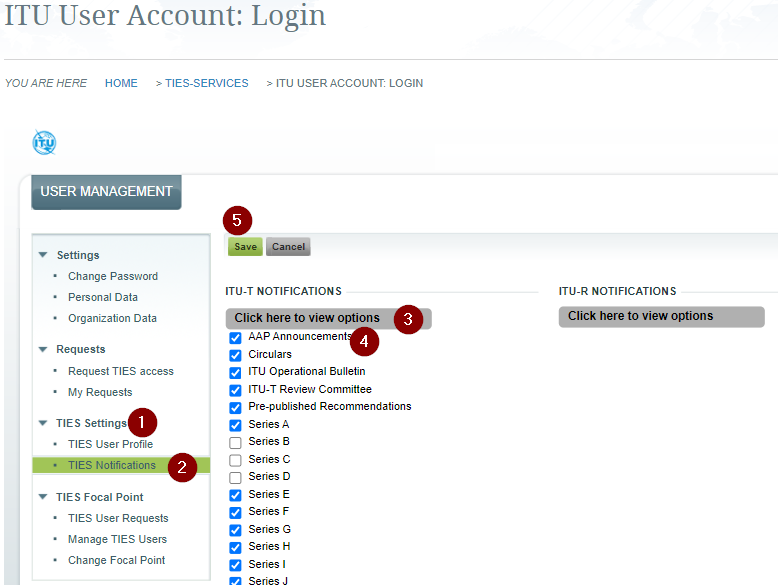 Each member is requested to indicate an AAP focal point for effective participation in the AAP process. Please follow
the steps indicated in TSB Circular 251 (2020-05-18).