UNGIS Dialogue on the Role of Digitalization in the Decade of Action
Accelerating the achievement of the SDGs through better collaboration in the UN System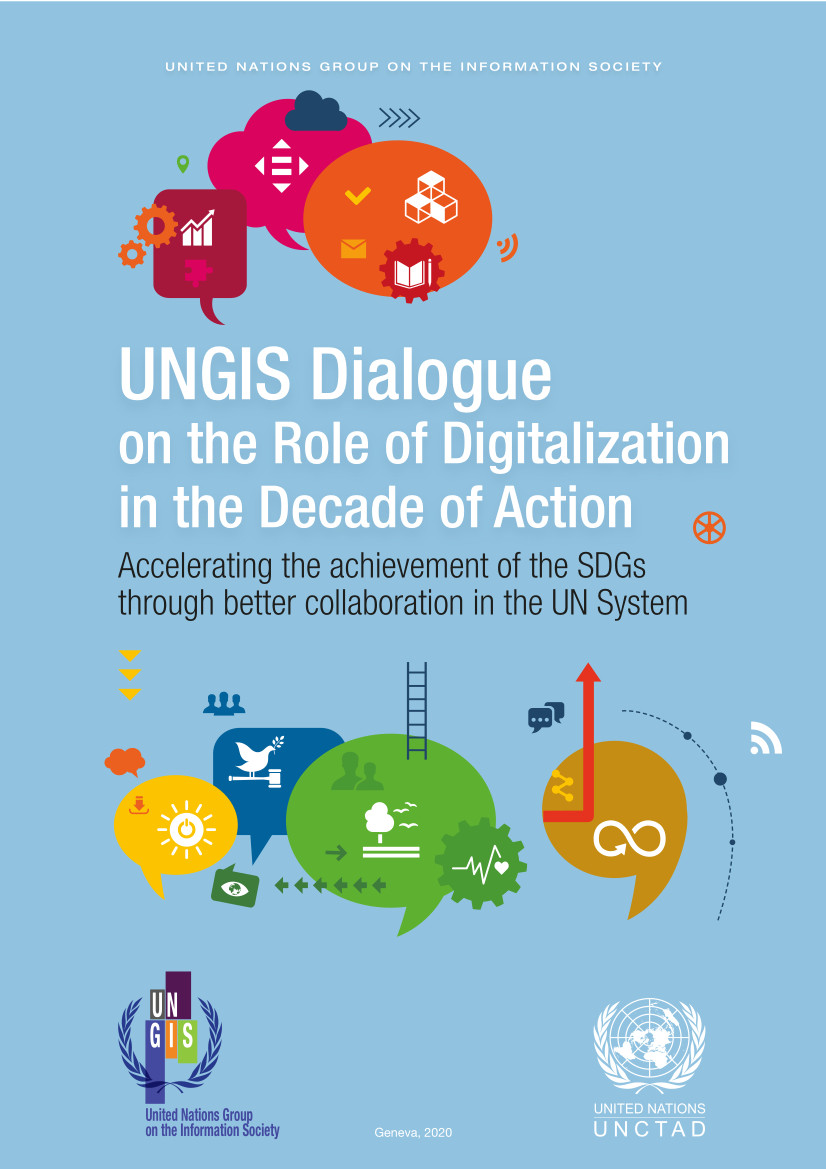 The rapid rise of digital technologies is transforming economic and social activities. Affecting all parts of the United Nations System, digitalization poses both opportunities and challenges for attaining the Sustainable Development Goals (SDGs). The present crisis related to the COVID-19 virus has made the link between digitalization and development abundantly clear, including by highlighting the significant divides that exist.
In this context, the United Nations Group on the Information Society (UNGIS) has initiated this Dialogue on the Role of Digitalization in the Decade of Action to raise awareness of both the importance of digitalization in achieving the SDGs and of the unique opportunity that UNGIS presents for more effective collaboration in this area within the UN System.
For this Dialogue, all Heads of UNGIS member agencies have been invited to contribute one brief think piece, focusing on the following questions:
How is digitalization affecting efforts at achieving the SDGs that are the most relevant to your agency?
How can more effective collaboration in the UN System support your agency in promoting inclusive development outcomes through digitalization?

Download all contributions to the UNGIS Dialogue here: UNGIS Dialogue on the Role of Digitalization in the Decade of Action
Links & attachments
Please note some attachments are only available to UNGIS members.