High-Level Policy Session 1: Bridging Digital Divides
---
WSIS
Session 452
Tuesday, 31 May 2022
14:00–15:00 (UTC+02:00)
Popov Room, ITU Tower Building (with remote participation)
Real-time human captioning
Interpretation: EN/FR
High-Level Policy Session
Globally, over 1 billion new Internet users have been added over the last five years. Yet under half the world's people (3.7 billion) do not use the Internet. Many of them live in least developed countries (LDCs), landlocked developing countries (LLDCs), and small island developing states (SIDS).
According to the latest ITU data, 87% of people are using the Internet in developed countries, compared with 44% in developing countries. While virtually all urban areas in the world are covered by a mobile-broadband network, worrying gaps in connectivity and Internet access persist in rural areas. Globally, 72% of households in urban areas has access to the Internet at home, almost twice as much as in rural areas (38%).
Connectivity gaps in rural areas are especially serious in LDCs, where 17% of the rural population live in areas with no mobile coverage at all, and 19% of the rural population is covered by only a 2G network.
The COVID-19 pandemic has exacerbated existing digital divides between and within countries related to age, disability, gender, geography and socioeconomic status. With many essential services pushed online, there is a real and present danger that those without broadband Internet access could be left ever further behind.
For many people in the developing world, especially in LDCs, mobile telephony and Internet access remain unaffordable. The cost of broadband Internet access remains above the affordability target set by the Broadband Commission for Sustainable Development – namely, 2% of monthly gross national income (GNI) per capita for a number of LDCs.
According to ITU's latest data, in 84 or nearly half of the analysed set of countries, the cost of the data-only mobile-broadband remains above the 2% target, while fixed broadband access is unaffordable in 111 countries (56%).
This means that children and young people from the poorest households, rural and lower income states are falling even further behind their peers in terms of digital inclusion and are left with fewer opportunities to catch up, facing disproportionate exposure to poverty and unemployment.
Assessing investment requirements to bring about affordable universal connectivity is important to achieve the Sustainable Development Goals (SDGs). In some regions, bridging the connectivity gap means mainly upgrading existing coverage and capacity sites. However, in Sub-Saharan Africa, South Asia, and East Asia/Pacific, nearly half of the necessary radio access network (RAN) infrastructure investments will be greenfield. [1]https://www.itu.int/en/mediacentre/backgrounders/Pages/digital-inclusion-of-all.aspx
We are also fully aware that the benefits of the information technology revolution are today unevenly distributed between the developed and developing countries and within societies. We are fully committed to turning this digital divide into a digital opportunity for all, particularly for those who risk being left behind and being further marginalized. https://www.itu.int/net/wsis/docs/geneva/official/dop.html
First Phase of the WSIS (10-12 December 2003, Geneva) Geneva Declaration of Principles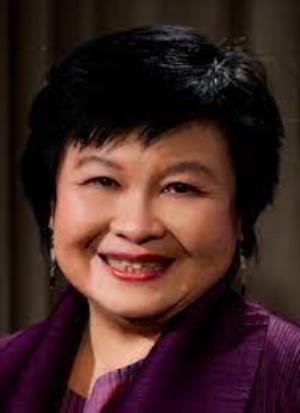 Ms. Mei Lin Fung (High-Level Track Facilitator)
Chair and Co-Founder
People Centered Internet, United States of America
Moderator
---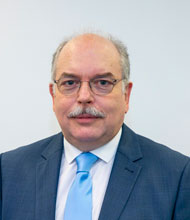 Mr. Mario Maniewicz (WSIS Action Line Facilitator)
Director, Radiocommunication Bureau
International Telecommunication Union
---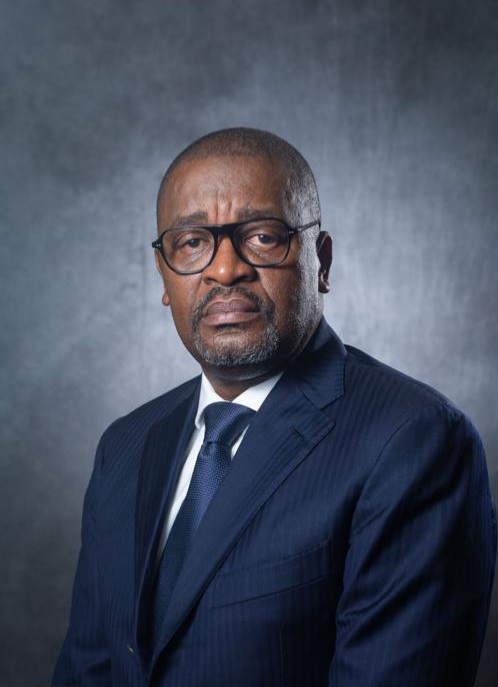 H.E. Mr. Jean Pierre Doukaga Kassa
Ministre
Ministère de l'Economie Numérique, Gabon
Monsieur Jean Pierre DOUKAGA KASSA est né le 24 juillet 1968 à Tchibanga au Sud du Gabon.
Il est Inspecteur Central du Trésor, diplômé de l'Ecole du Trésor de Noisiel en France, promotion Marie Curie 1994. Il est titulaire d'une Maîtrise en Finance Privée de l'Institut de Gestion, Université Omar BONGO à Libreville et d'un MBA en Finance de l'Université de Québec à Montréal et a été chargé de cours de gestion financière des collectivités locales à l'Institut de l'Economie des finances à Libreville.
Monsieur Jean Pierre DOUKAGA KASSA a occupé plusieurs fonctions dans son corps de métiers :
-Trésorier de l'Assemblée Nationale
-Directeur de la dette Viagère
-Trésorier Provincial du haut-Ogooué
Enfin, avant son entrée au Gouvernement, Monsieur Jean Pierre DOUKAGA KASSA était député du 1er arrondissement de Tchibanga à l'Assemblée Nationale et Député membre de la Commission des finances au Parlement Panafricain en Afrique du Sud.


---
H.E. Mr. Devusinh Chauhan
Minister of State
Ministry of Communications, India
Mr. Devusinh Chauhan worked as an engineer in Ministry of Broadcasting from 1989-2002. He resigned from the job to work as a social worker and subsequently, joined a political party called Bharatiya Janata Party. In 2007, he got elected in an open election as Member of Legislative Assembly of the State of Gujarat. He again won the same election in the year 2012 for the same Assembly seat.
In year 2014, he got elected as the Member of Parliament from Kheda constituency of Gujarat (India). In 2019, Mr. Devusinh Chauhan was again elected as the Member of Parliament from the same constituency of Gujarat. He took oath as the Union Minister of State in the Ministry of Communications, Government of India on 7th July, 2021. Ministry of Communications comprises Department of Telecommunications and Department of Posts.
Apart from above, Hon'ble Minister of State has been contributing significantly in various Parliamentary Committees. He has worked as Member of Parliamentary Committee of Water Research and Information Technology. He has also worked as Member of Parliamentary Standing Committee for Defence and Consultative Committee of Ministry of Food and Processing Industries.
---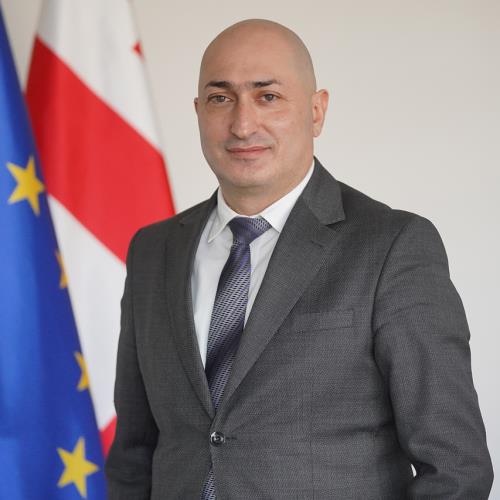 H. E. Mr. Guram Guramishvili
Deputy Minister
Ministry of economy and Sustainable Development of Georgia
Mr. Guram Guramishvili is a Deputy Minister of Economy and Sustainable Development of Georgia since March 2021. Directions under his responsibilities are ICTs, Post, Transport and Logistics Policy. Before joining, the Ministry Mr. Guramishvili worked on different high-level positions in JSC "Georgian Railway", particularly served as Deputy Director General, Infrastructure Director, Member of the Supervisory Board. Prior to this positions Mr.Guramishvili was on various leading positions of different branches of JSC "Georgian Railway".
Mr. Guramishvili holds a Doctoral Degree in Transportation from the Georgian Technical University.


---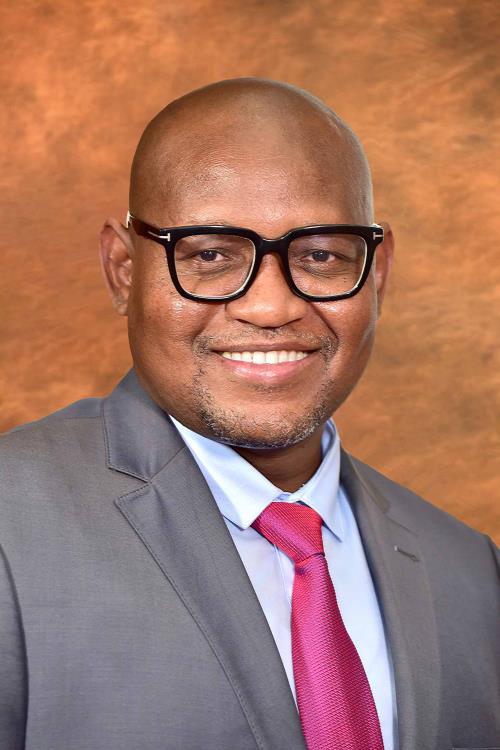 H.E. Mr. Phillemon Mapulane
Deputy Minister
Ministry of Communications and Digital Technologies, South Africa
Mohlopi Phillemon "Philly" Mapulane was appointed by the President of the Republic of South Africa, His Excellency President Cyril Ramaphosa, on the 05th of August 2021 as the Deputy Minister of Communications and Digital Technologies.
In June 2012 he was sworn in as the Deputy Speaker of the North West Provincial Legislature. He occupied this position until the general elections in May 2014 when he was elected as a member of the National Assembly in the Parliament of the Republic of South Africa.

He was deployed by the ANC in Parliament in May 2016 to become the Chairperson of the Portfolio Committee on Environmental Affairs in the Fifth Parliament.

After the election of the Sixth Parliament which took place on the 08 May 2019, Cde Philly was deployed as the Chairperson of the Portfolio Committee on Higher Education, Science and Technology. He served in this position for two (2) years until he was appointed as the Deputy Minister of Communications and Digital Technologies by His Excellency President Cyril Ramaphosa on the 05 August 2021.
---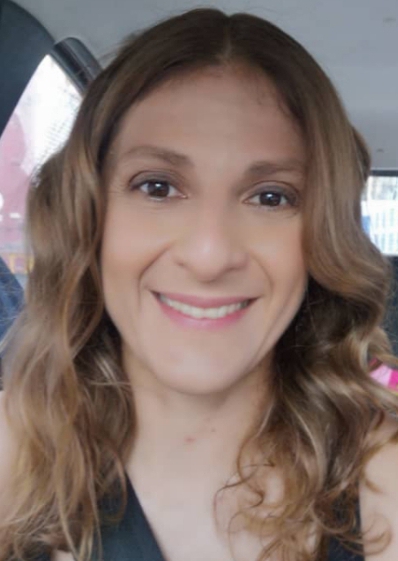 H.E. Eng. Gloria Carvalho Kassar 【R】
Deputy Minister
Ministry Information and Communication Technology Development, Venezuela
2008 – Actual
Centro Nacional de Desarrollo e Investigación en Telecomunicaciones-CENDIT Cargos Ocupados: Investigadora, Coordinadora de Proyectos(E), Directora de Fotónica(E), Directora General de Desarrollo e Investigación(E), Presidenta(E)
+Profesora de Comunicaciones Ópticas, post grado de Ingeniería Eléctrica UCV
+Profesora de Teoría Electromagnética, pre grado de Ingeniería Eléctrica UCV+Instructora de Sistemas Ópticos en la transferencia tecnológica de la empresa ZTE al personal de CORPOELEC en instalación, manejo y operación del tendido de Fibra Óptica.
2008 Asesoría Profesional Pirelli Labs (Italia) Cargo: Asesor académico
2007 Laboratorio de Comunicaciones Ópticas y materiales DTU-COM - Copenhagen (Dinamarca) Cargo: Junior Researcher/Guest PhD
Laboratorio de Fotónica PhotonLab Istituto Mario Boella –Torino (Italia)
---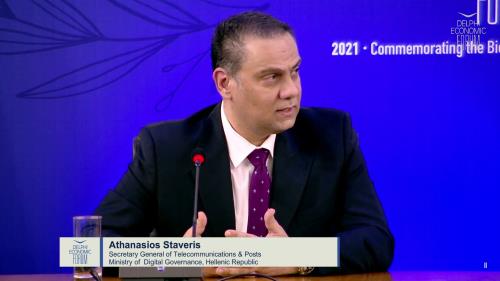 H.E. Dr. Athanasios Staveris-Polykalas
Secretary General of Telecommunications and Post
Ministry of Digital Governance, Greece
Dr. Athanasios Staveris-Polykalas, completed his Bachelor Degree in Physics from University Of Athens and Masters in Applied Physics and Mathematics from NTUA. He completed his PhD in High Energy Physics.
He worked as a researcher in the international experiment of CDF at Fermilab USA, under European Scholarship (RTN) and in co-operation with Instituto Nazionale di Fisica Nucleare Sezione di Pisa. Furthermore he has over 10 years professional experience in large scale ICT projects in private sector. He specializes in data analysis, use of AI and ML algorithms and Natural Language Processing.
From July 2019 since November 2020 he worked as Technology Advisor to the Minister of Digital Governance Hellenic Republic. Since November 2020, he holds the position of Secretary General of Telecoms and Posts, under the Ministry of Digital Governance – Hellenic Republic.
He is responsible for Space strategy implementation of Greece, Cyber Security, use of new technologies in telecommunications (AI/IoT) and the design of sustainable and resilient telecommunication infrastructures aligned with Secure Connectivity initiative, etc
---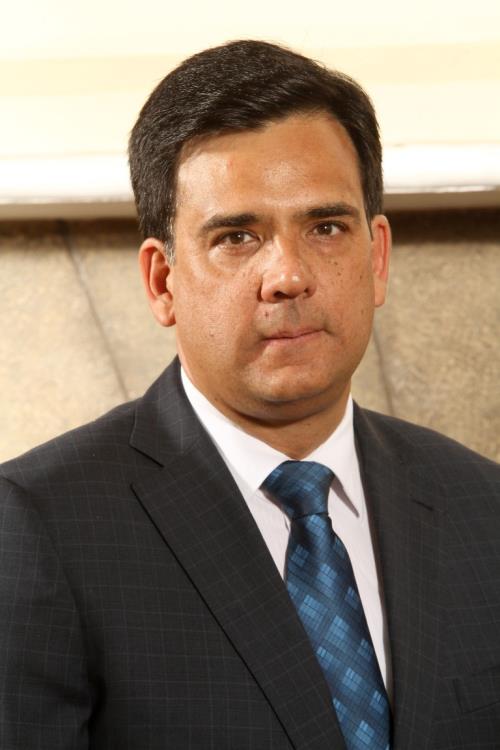 Eng. Gilbert Camacho Mora 【R】
Board Director Chairman
Superintendency of Telecomunications, Costa Rica
Gilbert Camacho Mora is a Chairman of the Board of Directors of the Superintendency of Telecommunications (SUTEL) in Costa Rica. He is a telecommunication's engineer and master's in business administration (MBA). He has been Chairman of Board of Directors in three times (2015, 2017, 2019).
Education:
· PAG (Executive Management Program at INCAE) 2016
· Master´s in Business Administration (MBA), emphasis in Financing. Universidad Interamericana de Costa Rica (Laureate Internacional University). 2007
· Electrical Engineer, emphasis in Telecommunications. Universidad de Costa Rica. 1988.
· Program on Utility Regulation and Strategy, World Bank-University of Florida, Gainesville, Florida, USA. June 2013.
· Global Symposium for Regulators 2014, International Telecommunications Union, Bahrain, June 2014.
· GSMA Ministerial Program for Telecommunications Regulators, Barcelona, Spain, March 2015.
· Various training courses on Quality Management System (Alcatel-Lucent University) 2008-2012
Other Job experiencies:
· Alcatel-Lucent Quality Manager for Central America and Caribbean, July 2018 to January 2012.
· Lucent Technologies Costa Rica, Commercial Manager. April 1994- July 2008
· Switching Procurement Unit Manager. Instituto Costarricense de Electricidad, ICE. July 1985 to April 1994.
Awards and Recognitions:
· 1997. 1998, 2000. Lucent's Certificate of Achievement. Achievers Club Member
· 1997. Lucent Technologies Performance Award
· 2003. Lucent's Certificate for contribution to Cellular System Expansion in Costa Rica
· 2004. Highest Customer Loyalty Index
---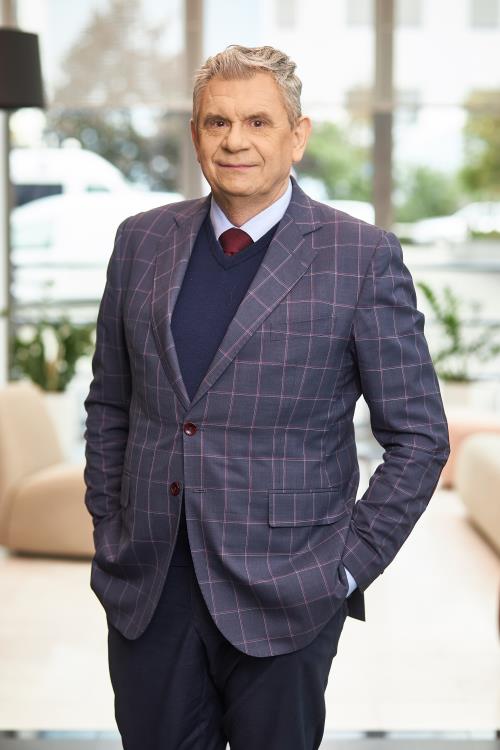 Dr. Jacek Oko
President
Office of Electronic Communications (UKE), Poland
Jacek Oko, PhD, is the President of UKE. He is a graduate of and a long-time researcher at the Wrocław University of Science and Technology, as well as an experienced manager in the telecommunications industry.
For many years, he combined didactic work with managerial positions at the IT Department of the Wrocław University of Science and Technology and the Wroclaw Centre for Networking and Supercomputing. He also has extensive experience in business - he was in charge of departments responsible for technology and data transmission in telecoms companies, including Telefonia Lokalna S.A. and Telefonia DIALOG S.A.
Professional interests of the new President of UKE focus on technical, business and legal aspects of telecommunications services and ICT networks, Internet development, convergence of telecommunications, IT and media, as well as on information society problems.
In his career, he led, among others, the projects on "Cybersecurity for the economy of the future", "Specialized Polish Scientific Infrastructure for Research Laboratories (SPIN-LAB)" and "Cloud Computing - new technologies in the didactic offer of the Wrocław University of Science and Technology". He is an author of numerous scientific publications.
He has a doctor's degree in electronic engineering with specialty in telecommunications. He completed a project management course at The George Washington University School of Business and Public Management.
---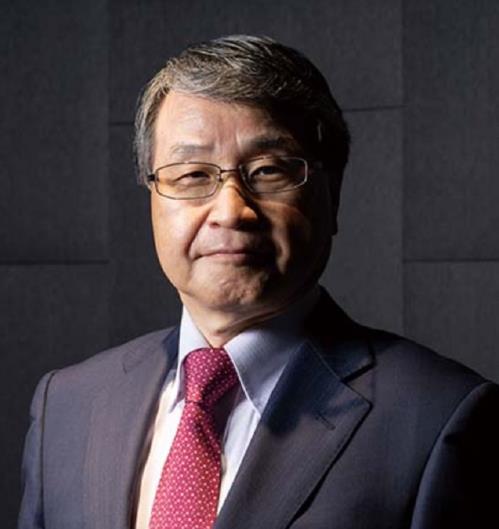 Mr. Seizo Onoe
Executive Vice President and Chief Standardization Strategy Officer of NTT CORP. and Fellow of NTT DOCOMO, INC.
NTT Corporation
Seizo ONOE is Executive Vice President and Chief Standardization Strategy Officer of NTT CORP. and Fellow of NTT DOCOMO, INC.
Prior to his current position, he was President of DOCOMO Technology, Inc. from June 2015 to June 2021. From June 2012 to June 2017, he was Chief Technology Officer and Executive Vice President and a Member of the Board of Directors of NTT DOCOMO. He took various positions of Managing Director of R&D organizations within NTT DOCOMO as Senior Vice President and Vice President from July 2002 to June 2012.
He has been responsible for leading initiatives in the research and development of the analog cellular system (1G), the digital cellular system (2G), W-CDMA/HSPA (3G), LTE/LTE-Advanced (4G), 5G and beyond.
He has worked for NTT and NTT DOCOMO since 1982, acquiring more than 30 years of experience. Mr. Onoe has a master's degree in electronics from the Kyoto University Graduate School of Engineering.
---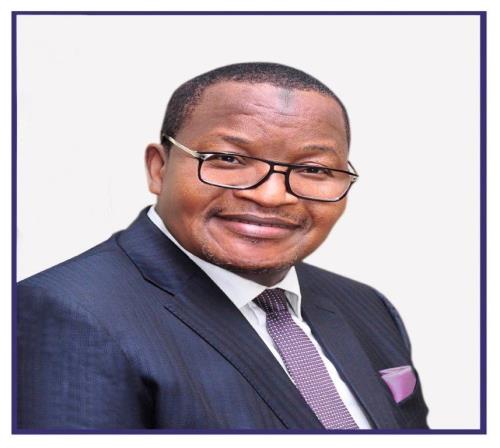 Prof. Umar Danbatta
Executive Vice Chairman
Nigerian Communications Commission, Nigeria
Professor Umar Garba Danbatta is the Executive Vice Chairman and Chief Executive Office (EVC/CEO) of the Nigerian Communications Commission (NCC).
Prof. Danbatta obtained his BEng, MSc degrees from the Technical University of Wroclaw in Poland and his PhD from the University of Manchester Institute of Science and Technology (UMIST) UK respectively. He served as a lecturer in the Department of Electrical Engineering, Faculty of Technology of Bayero University Kano for 32 years, where he taught courses in telecommunications engineering and electronics and held academic positions of Dean of the Faculty and Head of Department at different times.
Prof. Danbatta has served two terms of five years as a Member of Council for the Regulation of Engineering in Nigeria (COREN), and is a COREN registered engineer and Fellow of the Nigerian Society of Engineers (FNSE). He is also a Fellow of the Renewable and Alternative Energy Society (FRAES). Danbatta who received an Honorary Doctorate Degree of Science (D.Sc.) from the University of Jos, Nigeria is also a Fellow of the Nigerian Academy of Engineering.
Professor Umar Garba Danbatta is an embodiment of Excellence, an epitome of humility and a leader per excellence. He is happily married with children.
---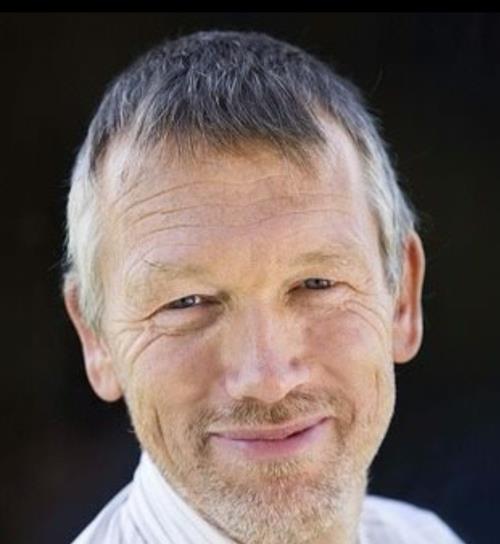 Prof. Josef Noll
Secretary General
Basic internet Foundation, Norway
Josef Noll is a Professor at the University of Oslo (UiO) and Secretary-General at the Basic Internet Foundation. His focus at UiO, where he leads "Digital Health" at the Centre for Global Health, is on Societal Security, including the impact of digitisation. Coming from the Mobile Operator Telenor, where his group was responsible for the 3G (UMTS) development, he has identified the digital divide as one of the big societal challenges. Through the Foundation he promotes "Internet Lite for All", the free access to information for everyone. The Foundation has established information spots in 8 countries, with 5 of them being in Africa. Health facility connectivity is seen as key for community involvement and digital health promotion (DHP), involving the local community with adequate digital health information and thus contributing to societal empowerment. Prof. Noll is project leader of the "Non-discriminating Access for Digital Inclusion" (DigI.BasicInternet.no) and the "Security for IoT for Smart Grids" project, as well as involved in several Digital Health projects. Besides his academic background, he has worked in SIEMENS (DE), European Space Agency (NL) and Telenor (NO).
---
Topics
---
5G Technology
Digital Divide
Digital Inclusion
Infrastructure
Smart Cities
WSIS Action Lines
---
C1. The role of governments and all stakeholders in the promotion of ICTs for development

C2. Information and communication infrastructure

C3. Access to information and knowledge

C4. Capacity building

C5. Building confidence and security in use of ICTs

C6. Enabling environment

C7. ICT applications: benefits in all aspects of life — E-government

C7. ICT applications: benefits in all aspects of life — E-business

C7. ICT applications: benefits in all aspects of life — E-learning

C7. ICT applications: benefits in all aspects of life — E-health

C7. ICT applications: benefits in all aspects of life — E-employment

C7. ICT applications: benefits in all aspects of life — E-environment

C7. ICT applications: benefits in all aspects of life — E-agriculture

C7. ICT applications: benefits in all aspects of life — E-science

C8. Cultural diversity and identity, linguistic diversity and local content

C9. Media

C10. Ethical dimensions of the Information Society

C11. International and regional cooperation
Sustainable Development Goals
---
Goal 1: End poverty in all its forms everywhere

Goal 2: End hunger, achieve food security and improved nutrition and promote sustainable agriculture

Goal 3: Ensure healthy lives and promote well-being for all

Goal 4: Ensure inclusive and equitable quality education and promote lifelong learning opportunities for all

Goal 5: Achieve gender equality and empower all women and girls

Goal 6: Ensure access to water and sanitation for all

Goal 7: Ensure access to affordable, reliable, sustainable and modern energy for all

Goal 8: Promote inclusive and sustainable economic growth, employment and decent work for all

Goal 9: Build resilient infrastructure, promote sustainable industrialization and foster innovation

Goal 10: Reduce inequality within and among countries

Goal 11: Make cities inclusive, safe, resilient and sustainable

Goal 12: Ensure sustainable consumption and production patterns

Goal 13: Take urgent action to combat climate change and its impacts

Goal 14: Conserve and sustainably use the oceans, seas and marine resources

Goal 15: Sustainably manage forests, combat desertification, halt and reverse land degradation, halt biodiversity loss

Goal 16: Promote just, peaceful and inclusive societies

Goal 17: Revitalize the global partnership for sustainable development