High-level Strategic Dialogue with Partners: ICTs for Well-Being, Inclusion and Resilience: WSIS Cooperation for Accelerating Progress on the SDGs
---
WSIS
Session 441
Tuesday, 31 May 2022
10:40–11:40 (UTC+02:00)
Popov Room, ITU Tower Building (with remote participation)
Real-time human captioning
Interpretation: EN/FR/Passive AR
High-Level Dialogue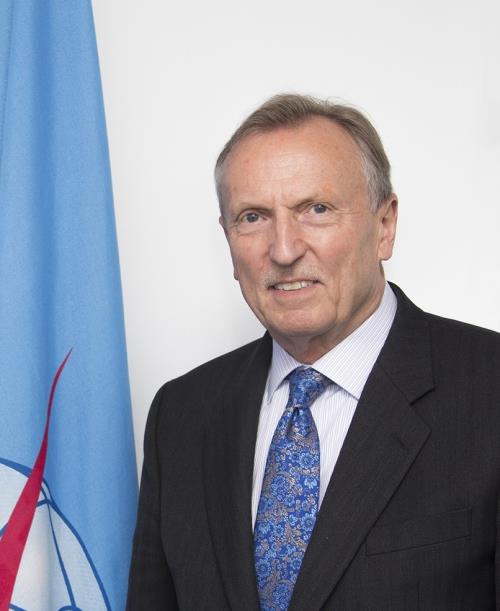 Mr. Malcolm Johnson
Deputy Secretary-General
International Telecommunication Union (ITU)
Moderator
---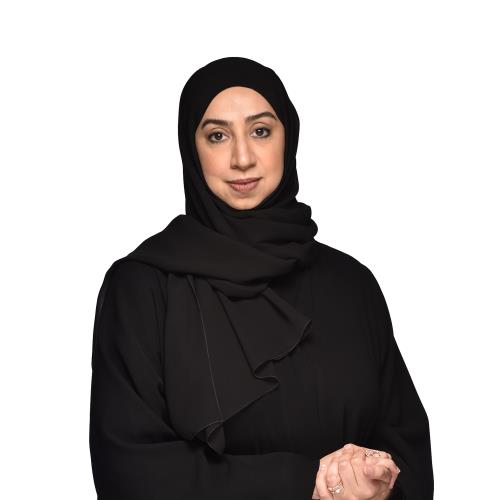 Ms. Mashael Ali Yousef Al Hammadi
Acting Assistant Undersecretary of Government Information Technology Affairs
Ministry of Communications and Information Technology, Qatar (Gold Partner)
Through her dedicated 20 years of hard work in the information technology (IT) and e-government sectors, Al Hammadi was distinguished with a high level of knowledge of IT strategies, business models, local culture, latest technical trends, and change in the organizational structure.
Al Hammadi graduated from Qatar Leadership Centre (QLC) Program in 2015, and HEC-CTO Program in 2019. She has an MA in Executive Business Administration and a BA in Computer Science from the Arab Academy for Science, Technology and Maritime Transport, and she is currently studying for her PhD on the Impact of the Use of IT in Digital Government (Qatar as a Case).
During her career, she held various leadership positions in IT departments across different government agencies, including the Ministry of Labor and the Ministry of Commerce and Industry, and accomplished several strategic projects in the country.
Al Hammadi has also been an active board member of Qatar National Broadband Network (Qnbn), in addition to taking part in several high-profile committees, such as the e-Government Steering Committee. She is also a member of other internal ministry-level committees.
---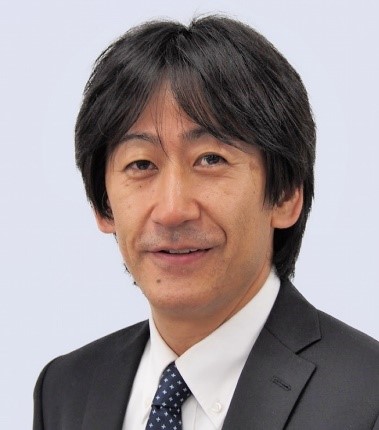 Mr. Yoichi Kanda
Director, Global Strategy Division, Global Strategy Bureau
Ministry of Internal Affairs and Communications, Japan (Partner for Specific Activities)
Mr. Yoichi KANDA has been involved in telecommunications administration since he joined the Ministry of Posts and Telecommunications (currently Ministry of Internal Affairs and Communications) in 1992.
During his career, Mr. Kanda has mainly led making ICT policies of Japan and developing ICT Action Plans as well as international frequency coordination. He also contributed to developing and implementing the national strategic plan of ICT including R&D as a Managing Director for Strategic Planning Department of National Institute of Information and Communications Technology (NICT) of Japan.
Mr. Kanda has also been proactively engaged in international standardization activities especially in the ITU, while engaged in these activities. He has participated in several World Radiocommunication Conferences (WRCs) and Plenipotentiary Conference (PP) since 2000 as a delegation of Japan. In addition, he served as a professor for Research Strategy to lead international collaboration among Academia in the ICT field.
Through these experiences, he has a wide range of views and knowledge on making ICT policies/strategies, academic-government collaboration, R&D and international standardization activities.
---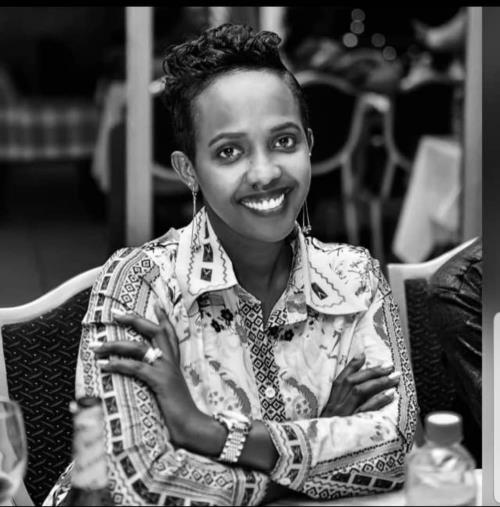 Ms. Janet Umutesi
Senior Manager, Quality Assurance - RURA & ITU Direct Focal Point
Rwanda (Contributing Partner)
Janet Umutesi works at the Rwanda Utilities Regulatory Authority (RURA) as the Senior Manager in charge of Quality Assurance.
She holds a Bachelor's Degree in Social Sciences and Social Administration (2006) from the National University of Rwanda (UR) and an Executive Master's Degree in E-governance (Governing by ICTs) from the École Polytechnique Fédérale de Lausanne (EPFL), Switzerland (2011).
She is a former Advisor to the Regulatory Board of RURA, a multi-sectoral Regulator for public utilities including ICTs, Energy, Transport, Water and Sanitation; as Advisor to the Regulatory Board, she proficiently guided the Regulatory Board, which is the Governance and Decision Making organ of the Authority, in most matters concerning the regulated sectors.
Before joining RURA, Janet worked at the Ministry of Infrastructure as advisor to the Minister of State in charge of Energy and Communications with the responsibility of handling different issues on behalf of the Minister.
With a positive, proactive, self-motivated and results-driven management style, she has been nominated to participate in different ITU meetings and events and is also ITU's Direct Focal Point for Rwanda.
She is currently the Vice-Chair for the Council Working Group on WSIS & SDGs for the African Region. The Working Group facilitates membership input and guidance on the ITU implementation of relevant WSIS outcomes and to elaborate proposals to the Council that may be necessary for adapting ITU to its role in building the information society. Janet has also represented RURA and the Country in other International gatherings.
---
Mr. Alpesh Shah
Senior Director of Global Business Strategy & Intelligence
IEEE Standards Association - Partner for Specific Activities
Alpesh Shah serves as the Senior Director of Global Business Strategy & Intelligence at the IEEE Standards Association, where his focus is on organizational growth and advancements of ecosystems towards sustainable and scalable standardized outcomes in an accelerated fashion.
Given the strategic and impact oriented focus, his portfolio also includes supporting trustworthy children's online and offline experiences, addressing sustainability and climate change, among other critical intersections to better support future-affirming technological experiences.
Alpesh has served as an active UNICEF advisory group expert, a member of the AI Commons, the People-Centered Internet, a contributor to a number of multi-stakeholders frameworks and collaborations; and he has functioned as an expert to T7 think tank on sustainability and contributor to CEN/CENELEC initiatives related to Children's Data Governance and others. Alpesh has spoken at a number of conferences, fora,and to expert groups, including AI for Good, OECD Going Digital Steering Group, the IEEE SA's Digital Inclusion, Identity and Trust in Agency workshops on Children Online/Offline Experiences, and is an often requested speaker and panelist on topics at the intersection of technology, scalable businesses and related governance perspectives.
Prior to joining the IEEE, Alpesh worked as a trusted advisor to and for a number of organizations in various industries with a focus on organizational growth. Alpesh holds an MBA from The University of Chicago with concentrations in Strategy, Marketing, and Finance; MSc in IT Project Management from DePaul University, and a BSc in Computer Science from Loyola University Chicago. In his spare time, he volunteers with Special Spectators, a non-profit committed to providing seriously ill children and their families a special day through sporting events across the United States.
---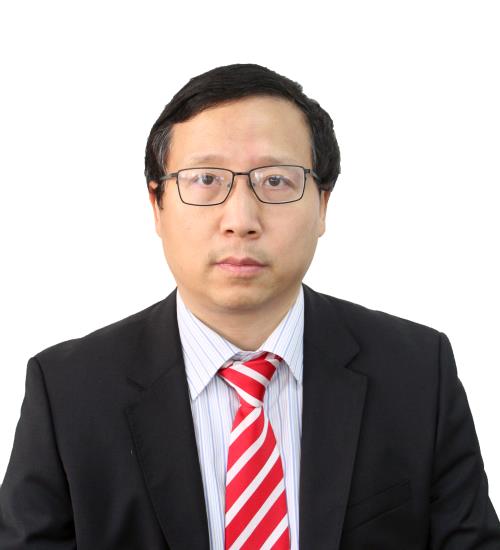 Dr. Zhong Luo
Chair, ITU-T SG16 VP, Standards & Industry Development
Huawei Technologies Co., Ltd., China (Partner for Specific Activities)
---
Constance Bommelaer de Leusse 【R】
Vice President, Institutional Relations and Empowerment
Internet Society (Supporting Partner)
---