WSIS Action Line C2: Network Innovation for Connecting Remote Communities
---
International Telecommunication Union (ITU)
Session 414
Monday, 30 May 2022
16:30–18:15 (UTC+02:00)
Room C2, ITU Tower Building (with remote participation)
Interactive Action Line Facilitation Meeting
Digital technologies are recognized as one of the key enablers for achievement of SDGs, allowing for more equitable access to education, public services, healthcare, among others. However, this cannot happen without digital connectivity. Yet, despite the meteoric growth of the broadband connectivity, 2.9 billion people have never connected to the Internet and majority of them are in developing countries.
The gap is especially persistent for the remote populations and communities who remain offline, not being able to access digital content and services. Extending reliable and resilient digital infrastructure to these remote areas will improve financial inclusion, access to health and education services etc. This directly contributes primarily to SDG9 as well as SDGs 3, 4 and 10. In that respect, innovative network solutions for universal resilient and reliable infrastructure enabling connectivity in underserved areas are crucial. WSIS Action Line C2 highlights the central role of Infrastructure in achieving the goal of digital inclusion, enabling universal, sustainable, ubiquitous and affordable access to ICTs by all.
About the Session
The session will take the form of a panel discussion with speakers bringing together stakeholders representing different perspectives (UN organizations, tech and satellite companies, representatives of the national and local communities, Regulators and associations of telecommunication operators).
The discussion will be centred around sustainable innovative solutions for connectivity for unconnected remote communities and low population density areas with the overall objective of evaluating the level of innovation in network architectures for connectivity. It will as well:
· Highlight Network architectures for remote areas connectivity.
· Spotlight the importance of partnerships with the private sector in deploying and providing vital connectivity for remote communities, not only in terms of equipment but also how important the connectivity data sharing is for bridging the gaps.
· Discuss lessons learned from deployment on the ground and what innovative technologies could emerge in the future.
The discussion and knowledge exchange will be further facilitated during breakout rooms by the ITU's Future Networks and Spectrum management Division (FNS) and ITU-S. During the breakout room virtual sessions, participants will be able to dive into a specific topic of interest.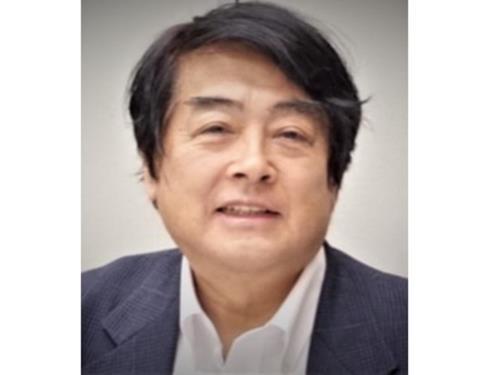 Dr. Haruo Okamura [R]
President
Global Plan Inc. (Japan)
Dr. Haruo Okamura developed an unprecedentedly affordable, lightweight, and very robust Optical Cable Solution BIRD* with DIY-installation capability.
*Broadband Infrastructure for Rural-Area Digitalization
The solution BIRD can be easily installed underground to on-surface to air to water. It meets the following three ITU-T Recommendations and targets to quickly, and nation-widely connect the unconnected population.
ITU-T L.1700 (Affordability-First Concept, 2016)
ITU-T L.110 (Optical Cable for Direct Surface Application, 2017)
ITU-T L.163 (Low-Cost DIY Installation of L.110 Cable, 2018)
https://news.itu.int/new-standards-broadband-mount-everest/
The executive summary of the report of the ITU-D Rural Connectivity in 2021 identified "three of the most popular and useful recommendations in addressing the Question on rural connectivity".
The feasibility and affordability of the solution BIRD have been well confirmed in Nepal and Mongolia. It will contribute to reducing the US$ 428 billion that a new ITU study estimated as necessary to connect the remaining 3 billion people to the Internet by 2030.
The global connectivity not only enables e-everything and copes with Pandemics, but helps generate a truly global consensus resisting attempts to change the status quo by power.
Dr. Haruo Okamura is the president of Global Plan Inc., the chair of IEC SC86C (Fibre Optic Systems and Active devices), and previously a vice-chair of ITU-T SG15 and TSAG.
---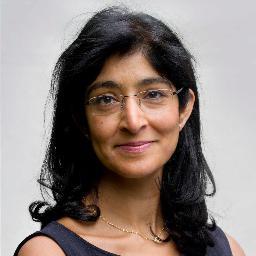 Ms. Aarti Holla-Maini [R]
Secretary General
ESOA
---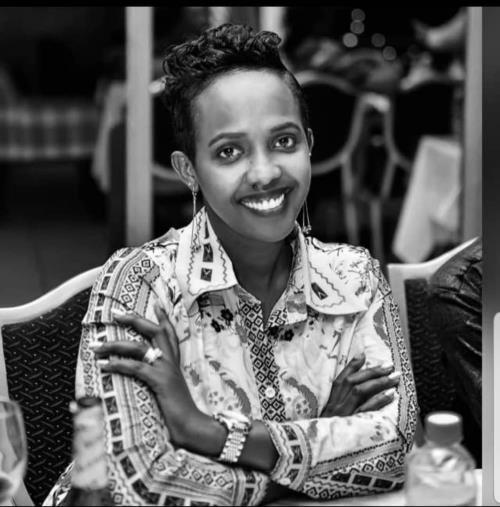 Ms. Janet Umutesi
Senior Manager, Quality Assurance - RURA & ITU Direct Focal Point
Rwanda (Contributing Partner)
---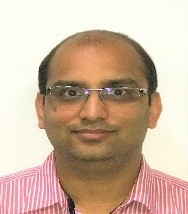 Mr. Ashish V Nagar [R]
Head of offerings and solutions for communications
Cyient
Ashish Nagar has around 17 years of experience in communication industry. He is currently working in Cyient as Head of offerings and solutions for communications. Within his working tenure he has helped many companies transform and modernize the network and management stack. Ashish has a large experience in rollout of network and OSS/BSS stacks. During in tenure he has written multiple whitepaper on multidomain orchestration, assurance for hybrid network to name a few and represented many panels.
---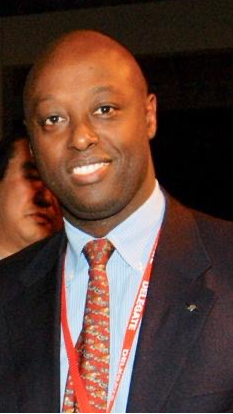 Desire Karyabwite
IP Coordinator / TNS/ Digital Networks & Society Department
ITU
Moderator
Mr. Désiré KARYABWITE is the IP (Internet Protocol) Coordinator at the ITU, the United Nations specialized agency for information and communication technologies – ICTs. Since 1989, he has played a leading role in the field of technology transfer and in the Introduction of high speed Internet/Intranet in top Technologies companies in Switzerland and worldwide and especially in Developing Countries.

In 1997, he started to work with the ITU as International Expert in the fields of telecommunication, IP-based Networks and management of the information systems for fixed and mobile networks. He is now managing IP activities and assisting developing countries worldwide in setting up and implementing policies and strategies on ICT Broadband Networks in Cities and in Rural Areas to improve lives of people. He is focusing on Sustainable Power Generation, IP_based Networks, NGN, IPTV, VoIP (Voice over Internet Protocol) Triple, Quadri-Play technologies, SMART GRID communications, Smart Cities, OTT and IoT (Internet of Things) including Industry 4.0

He has published several books and documents on ICT access technologies, strategies relating to modern IP-based communication and broadband technologies. He has participated in international panels and organized IP Telephony, e-services applications and related conferences and symposia worldwide.

Before joining ITU, he is the former Vice - President and was an active member of IDM (Ingénieurs du Monde, ITU Sector member), Internet Coordinator at Synergies Africa in Geneva, Switzerland.

He also worked with Northrop Grumman in Maryland, USA as Project coordinator of Air Space & Traffic Management Systems. Northrop Grumman is the leading company solving the toughest problems in space, aeronautics, defense and cyberspace to meet the ever-evolving needs of people and the industry.

He was appointed by the President as the First CEO of Rwanda Information Technology Authority (RITA). He is from Rwanda and he is also a Swiss citizen and has a M.Sc (Master of Science) from Polytechnic Lausanne in Switzerland - (EPFL) as Electrical & Communication Engineer and he is also certified in "Management of High Technologies" from EPFL.

---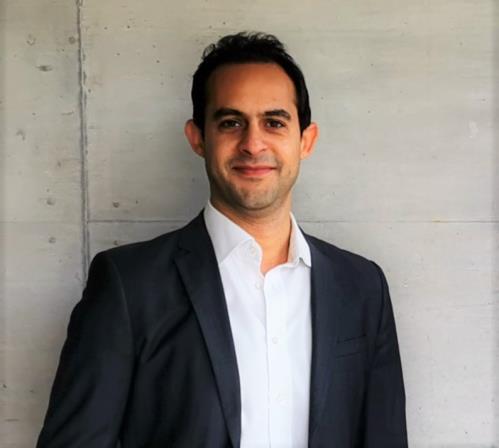 Mr. Ahmed Riad
Senior Director, Strategy and Industry Development, Huawei
Huawei Technologies, China
Ahmed has 15 years of experience in ICT industry within Ericsson, Nokia Siemens Networks, International Telecommunications Union, and currently Huawei technologies. Ahmed currently works at Huawei technologies, as a senior director for standards and industry development. His role is to assist in leading Huawei's standards team in strategic engagements and partnerships with various organizations, identifying key insights of ICT industry trends, and collaborating with partner organizations for a ICT industry development. Previously Ahmed worked at ITU HQ based in Geneva since 2014. He worked at different roles, most recently at ITU-T's Strategic Engagement Department (SED), in the areas of business development and programme coordination for the establishment of the Artificial Intelligence for Good Global Summit. His job included programming various elements and tracks, on the top of which was creating and leading the AI for Good Innovation Factory, with the aim of identifying AI-centric and innovative solutions that help achieve the UN Sustainable Development Goals and scale them to a global impact. He also worked for ITU Telecom, managing the Small and Medium Enterprises innovation programmes and managing the relationships and participation of many organizations from Middle East and North American at ITU Telecom. Before joining the ITU, Ahmed worked for the Nokia Networks and Ericsson, where he delivered various projects across MEA and Asia regions, mainly in the Mobile Broadband domain as a senior solution architect and senior technical project manager. Ahmed holds a Master of Sciences degree in Telecommunications with Business from University College London, UK, and a BSc degree in Electrical Communications and Electronics Systems Engineering from Egypt.
---
WSIS Action Lines
---
C2. Information and communication infrastructure
Sustainable Development Goals
---
Goal 3: Ensure healthy lives and promote well-being for all

Goal 4: Ensure inclusive and equitable quality education and promote lifelong learning opportunities for all

Goal 9: Build resilient infrastructure, promote sustainable industrialization and foster innovation

Goal 10: Reduce inequality within and among countries