WSIS ALFM C1, C7: E-Government, C11
---
United Nations Department of Economic and Social Affairs (UN DESA)
Session 330
Monday, 30 May 2022
11:00–12:45 (UTC+02:00)
Room C1, ITU Tower Building (with remote participation)
Interactive Action Line Facilitation Meeting
Creating synergies and partnerships on e-government between national and local levels
The United Nations Department of Economic and Social Affairs (UNDESA) through the Division for Public Institutions and Digital Government (DPIDG) serves as a facilitator for the implementation of and follow-up to the action lines:
C1 - The role of public governance authorities and all stakeholders in the promotion of ICTs for development
C7 - ICT Applications: E-government
C11 - International and regional cooperation

This session will focus on the role of government and other stakeholders in promoting the use of ICTs for development as well as international and regional cooperation. In particular, the session will pay attention to e-government initiatives at national and local levels and how to create synergies and partnerships between the two. The session will also recognize the importance of partnerships and capacity building activities among cities at a global level.

The 2020 United Nations E-Government Survey shows that there are disparities between local and national e-government development. Around 70 per cent of the cities surveyed in 2020 have Local Online Service Index (LOSI) levels that are lower than the Online Service Index (OSI) levels for the countries in which they are located. This means it is very unlikely for a city portal to be better equipped than its national one. In addition, the average LOSI score for all the cities assessed in the 2020 study is 0.43 which implies that the majority of the city portals have a long way to go to implement various features.

The upcoming 2022 United Nations E-Government Survey will cover the most populous city in each of the 193 UN Member States. The coverage that started with 40 cities in 2018, and increased to 100 cities in 2020, will now reach all countries. In addition, it is possible to apply the methodology of LOSI to more cities in a single country by creating partnerships with the UN. The LOSI criteria looked at content, services, participation and engagement, and technology until 2020. With the new 2022 edition, a new criterion called institutional framework is introduced in the LOSI methodology. The five criteria are also used in assessing national portals starting with the 2022 UN E-Government Survey.

According to a preparatory survey UN DESA conducted in preparation of the 2022 LOSI, it is noted that cities with higher LOSI levels tend to align municipal e-government strategies with national e-government strategies. They also pay attention to Sustainable Development Goals (SDGs), national strategies for digital development. They have existing partnerships with local Small and Medium Enterprises (SMEs), a dedicated budget for e-government and take into consideration the voice of residents and civil society. SDG-oriented strategies include improving education, welfare, health care, transportation, mobility, safety, and the quality of life, as well as monitoring and improving the environmental situation. Majority of the cities responding to the Survey publish their budget on their municipal portal. Cities recognized that such efforts help them accelerate their development from diversified aspects, cover multiple public concerns, perfect digital government services, and improve users' satisfaction. On the other hand, fewer municipal e-government strategies refer to mobile government, digital ID and co-creation mechanisms for people living in the city.

In light of the above, this session will bring together various stakeholders that work on e-government and generate ideas on the improvement of e-government at local levels. It is also expected that discussions will contribute to various e-government programs at national levels. The target audience will include ministries or government agencies responsible for e-government at national levels, local government officials working on e-government including mayors' offices, private sector with solutions on e-government particularly at local levels sometimes also labeled as smart city initiatives, international agencies with a focus on cities and e-government, and civil society working on urban issues.

Guiding Questions
How can we encourage further alignment between national ICT/e-government strategies and city ICT /e-government strategies?
What are the most needed activities in aligning and facilitating national/local digital transformation? Are there any successful practices worth following by other countries/cities?
What are some of the capacity building areas that cities need in this area? What are the challenges?
How can international organizations, regional cooperation and government agencies at national level support cities?
How can the LOSI better evaluate both the level of maturity and quality of the provision of local e-services by cities? What other features should we look for and measure to assess cities' level of digitalization?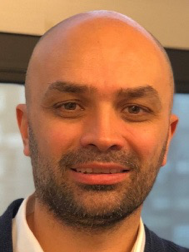 Mr. Deniz Susar
Governance and Public Administration Officer
The Digital Government Branch, UN DESA
Moderator
•Deniz Susar's main work areas include e-government, internet governance, smart cities, artificial intelligence, ICT indicators and in general using ICTs for sustainable development in general.
•He takes active role in preparation of annual Internet Governance Forum (IGF) meetings and its inter-sessional work. He also leads UN DESA activities on World Summit on Information Society (WSIS).
•He coordinates the work on smart cities with the Local Online Service Index (LOSI) as part of the United Nations E-Government Survey.
•He represents UN DESA in the Partnership on Measuring ICT for Development and works on ICT indicators to track progress in the achievement of the Sustainable Development Goals (SDGs).
•Deniz Susar holds a Master Degree on International Political Economy and Development from Fordham University, New York, and a Computer Engineering degree from the Bogazici University of Istanbul.
---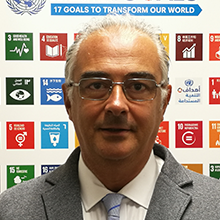 Mr. Vincenzo Aquaro [R]
Chief of the Digital Government Branch
UN DESA
Mr. Aquaro has more than 25 years of experience on ICT in public affairs, has been working for private sector and for international organizations. He holds a Master Degree (Laurea Magistrale) in Electronic Engineering from the University of Bari, Italy. In 2010 he was appointed as Chief of E-Government Branch DPADM, UN-DESA. Before joining the United Nations, for 10 years he was appointed as CEO of Formit Servizi SpA, an Italian corporate specialized in consulting for PAs, project management, monitoring and evaluation of national and international e-government programmes. As CEO of Formit Servizi, and in partnership with the Department of Informatics and Automation of the Faculty of Engineering of the Roma Tre University, and with IBM Italia SpA, Mr. Aquaro established and co-chaired, the first and the second Edition of the "Second Level Master's Degree in IT Governance: Development, Management and Monitoring". In that period, he also served as executive officer of the Formit Foundation for Technology Migration and Research, an international NGO in consultative status with ECOSOC. In 2007 Mr. Aquaro founded and chaired for 3 years, CARMA - a multistakeholder Scientific Research Consortium on Basel II Bank Risk Management e-Services, in supporting SMEs in agriculture and agroindustry. The Consortium was co-financed by European Commission and was run in partnership with academia, private sector and local government.
---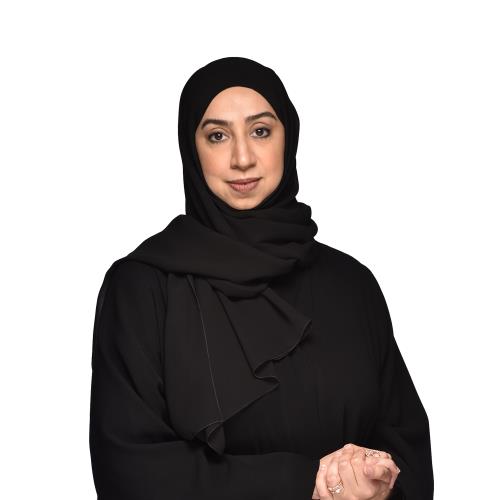 Ms. Mashael Ali Yousef Al Hammadi
Acting Assistant Undersecretary of Government Information Technology Affairs
Ministry of Communications and Information Technology
Through her dedicated 20 years of hard work in the information technology (IT) and e-government sectors, Al Hammadi was distinguished with a high level of knowledge of IT strategies, business models, local culture, latest technical trends, and change in the organizational structure. Al Hammadi graduated from Qatar Leadership Centre (QLC) Program in 2015, and HEC-CTO Program in 2019. She has an MA in Executive Business Administration and a BA in Computer Science from the Arab Academy for Science, Technology and Maritime Transport, and she is currently studying for her PhD on the Impact of the Use of IT in Digital Government (Qatar as a Case). During her career, she held various leadership positions in IT departments across different government agencies, including the Ministry of Labor and the Ministry of Commerce and Industry, and accomplished several strategic projects in the country. Al Hammadi has also been an active board member of Qatar National Broadband Network (Qnbn), in addition to taking part in several high-profile committees, such as the e-Government Steering Committee. She is also a member of other internal ministry-level committees.
---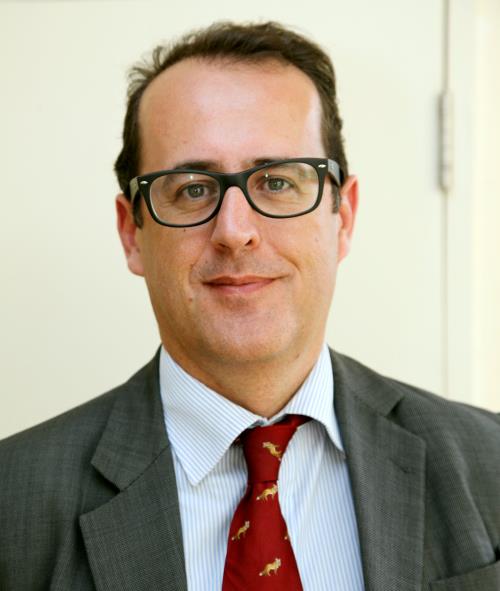 Mr. Robert Lewis-Lettington​
Chief of Section Land, Housing and Shelter
UN-Habitat​
​Robert Lewis-Lettington is Chief of the Land, Housing and Shelter Section at UN-Habitat. He is a lawyer by training and has worked in both public and private international law for more than twenty years. Robert's principal areas of expertise are international institutions and processes, human rights and humanitarian law, environmental law, science and technology law, digital governance and urban development. Robert is also an experienced programme and project manager having worked in most geographic regions and a large number of countries. Robert was formerly the Vice Chair of the International Telecommunication Union's Focus Group on 'Data Processing and Management to support the Internet of Things and Smart Cities & Communities.' He is also a Salzburg Global Fellow in Law and Technology, and a member of the International Law Association (and its study group on the Role of Cities in International Law).
---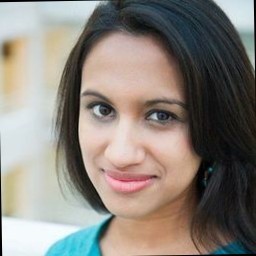 Ms. Mythili Menon
Project Officer
ITU
Mythili Menon works as Project Officer at the International Telecommunication Union (ITU) in the domain of standardization for new and emerging technologies. She serves as the Advisor of the ITU/WMO/UNEP Focus Group on Artificial Intelligence for Natural Disaster Management (FG-AI4NDM) and the ITU/FAO Focus Group on Artificial Intelligence (AI) and Internet of Things (IoT) for Digital Agriculture (FG-AI4A). Mythili possesses a strong background in environmental science, standardization, and the policy frameworks underlying sustainable development issues. Between 2015-2017, she worked for the ITU-T Study Group 20 on 'Internet of Things and Smart Cities and Communities' and ITU-T Study Group 5 on 'Environment, Climate Change, and Circular Economy'. Previously, she worked as the Standardization Lead at Mandat International for various EU Horizon 2020 projects. Mythili holds a Masters in 'Standardization, Social Regulation and Sustainable Development' from the University of Geneva. She completed her Bachelors in 'Environmental Science and Chemistry' from University College Utrecht in the Netherlands. The areas relating to the sustainable development goals, artificial intelligence, blockchain, intelligent transport systems, disaster management, data management, smart cities, and IoT are of enduring interest to her and she has co-authored several publications on these subjects.
---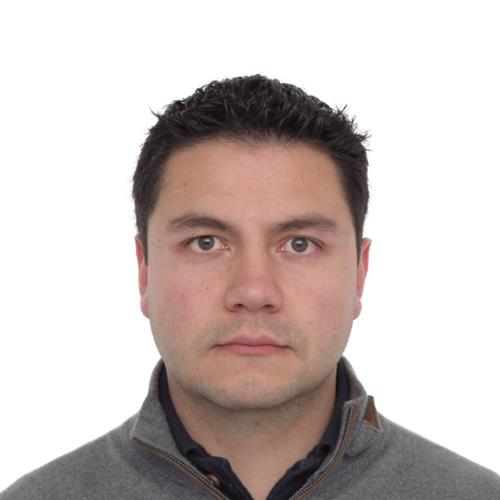 Mr. Juan Carlos Parada Gallardo [R]
Senior Advisor
The High District ICT Council of Bogotá D.C.
Juan Carlos Parada Gallardo is a Senior Advisor to the High District ICT Council of Bogotá D.C., he is a consultant with more than 10 years of experience on issues related to ICT and telecommunications regulation, personal data protection, design and implementation of public policy on ICT.

Mr. Parada is a co-author of the Colombian Digital Government Manual and currently is responsible for the formulation process of the Smart Territory Policy of Bogotá, Colombia.

Juan Carlos Parada Gallardo holds a Law Degree from the Externado University of Colombia, where he also completed a postgraduate study in Public Law, Political and Sociology Science. Mr. Parada holds a Master Degree in Telecommunications and ICT Law from the Carlos III University of Madrid, Spain.
---
Mr. Fernando de Pablo Martín [R]
Director General
The Digital Office, Madrid, Spain
Mr. Martin has worked in private and public sectors (telecommunications, urban traffic control systems, pollution control systems, tax management, e-government, public administrations reform plans, Tourism sector, Digital Transformation, Cibersecurity) to achieve innovative organizations through governance, cooperation, and intensive use of ICT.
Specialties: e-Government, Digital Transformation, information systems, tax management, urban traffic control systems, pollution control systems, telecommunications, information society, innovation, and public administration reform strategy, Tourism Innovation, and technology.
---
Eng. Abdulrahman Al Mutairi
Vice Governor of Strategy and International Cooperation
Digital Government Authority in Saudi Arabia
Eng. Abdulrahman Al Mutairi is currently Vice Governor of Strategy and International Cooperation at Digital Government Authority in Saudi Arabia. For the last three years, he held the same position within Yesser – E-Government program. He leads the creation of new authority with a powerful mandate to empower the digital government sector. He is the lead strategist in the newly formed digital government strategy, a five-year plan to empower and establish solid and robust digital government practices nationwide.
Eng. Almutairi is a significant contributor in creating the national transform program and vision 2030, working in different vision2030 priorities agenda with leading government agencies. He held the Deputy Minister of Social development position and helped restructure four main goals for social development goals related to vision2030. His extensive experience in ecosystem design and implementation had help major sector transformation and reformation endeavors.
Eng. Almutairi has a bachelor's degree in Engineering from King Fahd University of Petroleum and Minerals, Dhahran, Saudi Arabia. He is also a certified Project Management Professional (PMP) from the Project Management Institute (PMI). He also holds a Certification of Management Excellence (CME) from Harvard Business School and attended many executive education courses with leading business schools across the globe.
---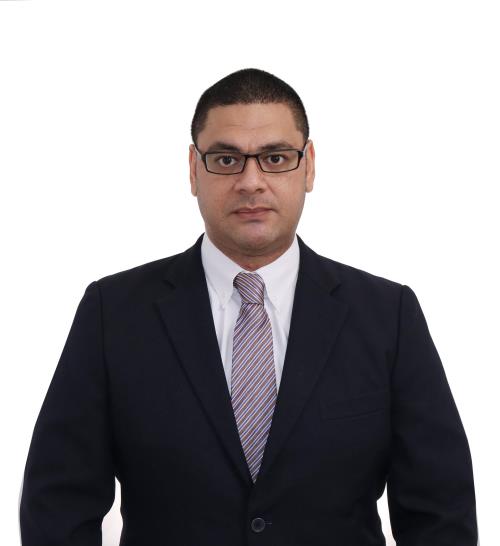 Dr. Siope Vakataki 'Ofa [R]
Economic Affairs Officer
United Nations Economic and Social Commission for Asia and the Pacific
Dr. Siope Vakataki 'Ofa is an Economic Affairs Officer of the ICT and Development Section, in the ICT and Disaster Risk Reduction Division of the United Nations Economic and Social Commission for Asia and the Pacific. Dr. 'Ofa leads the implementation of the Asia-Pacific Information Superhighway (AP-IS) initiative which coordinates regional cooperation between governments, private sectors, and other stakeholders on identifying digital connectivity challenges and opportunities for bridging the digital divide. He is the author of the book, "Telecommunications Regulatory Reform in Small Island Developing States: The Impact of WTO's Telecommunications Commitment", several book chapters and peer-reviewed academic journal articles on telecommunications policy and international trade, respectively.
---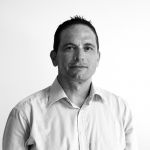 Dr. Demetrios Sarantis [R]
Postdoctoral Fellow
UNU-EGOV
Demetrios Sarantis is Postdoctoral Fellow at UNU-EGOV. Demetrios graduated in Electrical and Computer Engineering by the National Technical University of Athens, holds a MSc in Operational Research and Information Systems from the London School of Economics and Political Science, and a PhD in e-Government from the National Technical University of Athens. He has been employed in software industry and in the Hellenic Telecommunications and Post Commission (EETT), deploying and managing information systems and services and supporting database information infrastructures. He has also worked as researcher in e-Government Unit in Decision Systems Laboratory of School of Electrical and Computer Engineering at the National Technical University of Athens (NTUA), participating in national and international research projects, in the areas of Government Transformation, Interoperability Frameworks, e-Participation, e-Government, Process Modelling and Re-engineering in Public Sector. He has worked as researcher in Yale University (USA) in the area of Ontology Data Modelling in Biomedicine. His current research interests are e-Government Assessment, Emerging Technologies in Government, Information Systems Interoperability and Smart Cities.
---
Topics
---
Cybersecurity
Digital Divide
Digital Inclusion
Digital Transformation
Environment
Health
Infrastructure
Smart Cities
WSIS Action Lines
---
C1. The role of governments and all stakeholders in the promotion of ICTs for development

C7. ICT applications: benefits in all aspects of life — E-government

C11. International and regional cooperation
C1 - The role of public governance authorities and all stakeholders in the promotion of ICTs for development
The scale, spread, and speed of change brought about by digital technology is unprecedented, especially in a time of the global pandemic. As stated in the GA resolution 74/306, economic and social inequalities, in addition to digital divides, have been exacerbated by COVID-19 and the progress made towards achieving the 2030 Agenda for Sustainable Development and all its goals and targets along with hard-won development gains have been considerably undermined. The resolution, likewise, recognizes the role and leverage that Member States possess in reducing the impact of the COVID-19 through digital technologies and urges them to use those to advance digital governance through concerted actions all while also ensuring a path towards the achievement of the Sustainable Development Goals.
C7 - ICT Applications: E-government
Since 2001, DPIDG has published the United Nations E-Government Survey on a biennial basis. The Survey is the only global report that assesses the e-government development status of all Member States of the United Nations. The assessment rates the e-government performance of both countries and cities and for each level, relative to one another, as opposed to being an absolute measurement. It recognizes that each country should decide upon the level and extent of its e-government initiatives in keeping with its own national development priorities and with a view to achieving the Sustainable Development Goals.
As we could observe from the COVID-19 pandemic, digital transformation can be driven at a remarkable pace and ensue unprecedented development and adoption of ICTs in governments at all levels. This pivotal change brought by the pandemic should also incite governments and academics to further research into the future of digital government and the key trends in technology and e-government. This endeavor, which the UN E-Government Survey 2022 will also include in its research, allows for two main outcomes; the first one will be an overall better preparedness of governments in harnessing these new technologies and secondly ensure digital inclusion and strengthen engagement and partnership to guarantee that no one is left behind (LNOB) and not in spite of these new ICT applications but because of them.
C11 - International and regional cooperation
The COVID-19 pandemic has prompted many dialogues and initiatives in the area of international and regional cooperation to promote universal access and bridge the digital divide since the last annual meeting of the WSIS. While it is not possible to list all initiatives here, there are two that deserve highlighting. The first one launched at the beginning of 2020 is the UN 75 Initiative and Declaration which recognized the critical power and role that digital technologies can play in transforming society. The second one, released in May 2020, is the United Nations Report of the Secretary-General Roadmap for Digital Cooperation, a report drafted for the implementation of the recommendations of the High-level Panel on Digital Cooperation.
Sustainable Development Goals
---
Goal 1: End poverty in all its forms everywhere

Goal 2: End hunger, achieve food security and improved nutrition and promote sustainable agriculture

Goal 3: Ensure healthy lives and promote well-being for all

Goal 4: Ensure inclusive and equitable quality education and promote lifelong learning opportunities for all

Goal 5: Achieve gender equality and empower all women and girls

Goal 6: Ensure access to water and sanitation for all

Goal 7: Ensure access to affordable, reliable, sustainable and modern energy for all

Goal 8: Promote inclusive and sustainable economic growth, employment and decent work for all

Goal 9: Build resilient infrastructure, promote sustainable industrialization and foster innovation

Goal 10: Reduce inequality within and among countries

Goal 11: Make cities inclusive, safe, resilient and sustainable

Goal 12: Ensure sustainable consumption and production patterns

Goal 13: Take urgent action to combat climate change and its impacts

Goal 14: Conserve and sustainably use the oceans, seas and marine resources

Goal 15: Sustainably manage forests, combat desertification, halt and reverse land degradation, halt biodiversity loss

Goal 16: Promote just, peaceful and inclusive societies

Goal 17: Revitalize the global partnership for sustainable development