World Telecommunication and Information Society Day (WTISD) 2022 Celebration
---
International Telecommunication Union (ITU)
Session 133
Tuesday, 17 May 2022
13:00–14:30 (UTC+02:00)
Real-time human captioning
Interpretation: EN/FR
World Telecommunication and Information Society Day
World Telecommunication and Information Society Day (WTISD) has been celebrated annually every 17 May since 1969 to mark the founding of ITU and the signing of the first International Telegraph Convention in 1865.
The ageing of the global population will be the defining demographic trend of the 21st century—yet our societies struggle to see the opportunities that this trend can unfold. Telecommunications and information communication technologies (ICTs) have a role to play in achieving healthier ageing, with new possibilities for economic, social and political growth from increased digital inclusion and age-friendly digital environments, such as helping people build smarter cities, combat age-based discrimination at the workplace, ensure financial inclusion of older persons, and support millions of caregivers across the world.
WTISD 2022 will allow ITU membership, partners and other stakeholders to raise awareness about the important role of telecommunications/ICTs in supporting people to stay healthy, connected and independent, physically, emotionally and financially – to a life of healthy ageing - and as critical for the sustainability of economic and health systems.
As part of ITU's efforts towards the UN Decade of Healthy Ageing and the theme of WTISD 2022, "Digital technologies for Older Persons and Healthy Ageing", ITU invites you to actively participate in commemorating, contributing, and innovating throughout the year with national, regional, and international initiatives to accelerate digital technologies for older persons and healthy ageing.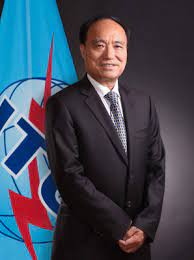 Mr. Houlin Zhao
Secretary-GeneraI
International Telecommunication Union (ITU)
Houlin Zhao was first elected 19th Secretary-General of the ITU at the Busan Plenipotentiary Conference in October 2014. He took up his post on 1 January, 2015. ITU Member States re-elected Houlin Zhao as ITU Secretary-General on 1 November 2018. He began his second ​four-year term on 1 January 2019.
Prior to his election, he served two terms of office as ITU Deputy Secretary-General (2007-2014), as well as two terms as elected Director of ITU's Telecommunication Standardization Bureau (1999-2006).
Houlin Zhao is committed to further streamlining ITU's efficiency, to strengthening its membership base through greater involvement of the academic community and of small- and medium-sized enterprises, and to broadening multistakeholder participation in ITU's work.
---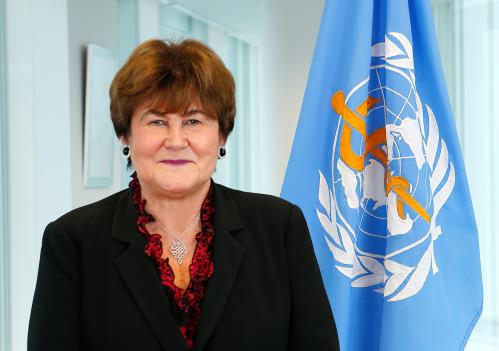 Dr. Zsuzsanna Jakab
Deputy Director-General
World Health Organization (WHO)
A native of Hungary, Dr Jakab was appointed as Deputy Director-General in 2019 after serving as WHO Regional Director for Europe since 2010. She has held a number of high-profile national and international public health policy positions in the last three decades, including as the founding Director of the European Centre for Disease Prevention and Control in Stockholm, Sweden.
Between 2005 and 2010, she built the centre into an internationally respected centre of excellence in the fight against infectious diseases.
---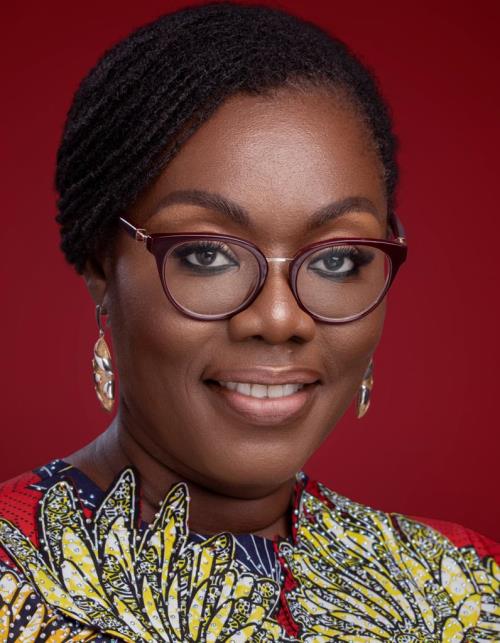 H.E. Ms. Ursula Owusu-Ekuful
Minister
Ministry of Communication and Digitalization, Ghana
Mrs. Ursula Owusu-Ekuful (MP) has been Ghana's Minister for Communications and Digitalisation since January 2017. She is also a Commissioner of the Broadband Commission since 2019 and a Partner2Connect Focus Area Leader for Connecting people everywhere. , Mrs. Owusu-Ekuful chaired World Telecommunication Policy Forum 2021 (WTPF-21) and co-chaired the Africa Union and European Union Digital Economy Task Force launched in 2018. She been been a Member of Ghana's Parliament since January 2013 for Ablekuma Central constituency in the Greater Accra region of Ghana where she was a member of the Parliamentary Select Committee on Communications. Mrs. Ursula Owusu-Ekuful was the Managing Director of Western Telecommunications (WESTEL) Ltd and Managing Consultant with N. U. Consult Legal - Governance and Gender Consultants.
She served as the Chairperson of the Social Development Sector Committee – a committee responsible for the development of policy interventions for women, children, persons with disability, the aged and all social intervention policies and programs for the NPP 2016 manifesto.
Mrs. Ursula Owusu-Ekuful is a member of the Ghana Bar Association, an Executive Member of the International Federation of Women Lawyers (FIDA) Ghana, and a member of the African Women Lawyers Association (AWLA), Ghana.
She holds a Masters degree in Conflict, Peace and Security from the Kofi Annan International Peacekeeping Training Centre
---
Ms. My Linh Kha
Senior Vice President and General Manager, Japan Asia-Pacific
AMGEN
My Linh Kha is Senior Vice President and Regional General Manager, JAPAC. She was appointed as Vice President & General Manager, Japan Asia-Pacific (JAPAC) in November 2020. Until July 2021, she was also Vice President and General Manager of Amgen China. Prior to returning to Amgen Australia as the General Manager in 2016, My Linh spent more than two years as Executive Director Marketing for Amgen's Intercontinental Region (Latin America, Canada, Turkey, Middle East & Africa).
Ms. Kha has had more than 20 years of broad international experience in both emerging and mature markets in the biopharmaceutical industry. Ms. Kha's expertise includes business start-ups, turn around and transformations. She has deep knowledge of brand and organization strategy, healthcare regulatory policy and product pricing. She has a track record of delivering performances beating market expectations.
Ms. Kha began her career with Amgen in early 2011 when she joined Amgen Australia as the Business Unit Director for General Medicine, with responsibility for the Bone, Nephrology and Cardiology therapeutic areas.
Before joining Amgen, Ms. Kha spent more than a decade at Merck (MSD) taking various leadership roles of increasing responsibility, including Marketing Lead (New Zealand), Managing Director (Vietnam), and Head of Commercial Operations (Korea).
Ms. Kha holds a Bachelor of Science degree and a Bachelor of Law degree from University of Canterbury, New Zealand.
---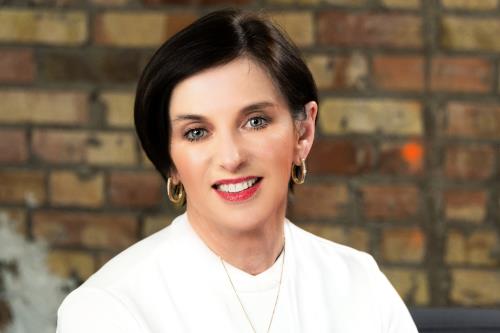 Dr. Jane Barratt PhD
Secretary-General
International Federation on Ageing (IFA)
Dr. Jane Barratt is the Secretary General, International Federation on Ageing (IFA) an international NGO with general consultative status at the United Nations and its agencies including the World Health Organization (WHO). Her leadership drives the agenda for the world's population ageing within the UN Decade of Healthy Ageing. Among her many current positions Jane is a Member, Vision Academy, Director, Baycrest Health Sciences, Associate Scientist, Sinai Health System, Member, WFPHA International Council for Adult Immunisation Taskforce, Member, World Economic Forum Global Future Council on Ageing and Longevity, CSO Representative, WHO COVAX Pillar "vaccine strategy," Member, IA2030 Strategic Priority Life course and Integration Working Group and Member of the European Interdisciplinary Council on Ageing Assembly.
---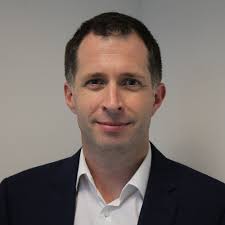 Mr. Justin Derbyshire
Chief Executive Officer
HelpAge International
Justin Derbyshire is the Chief Executive at HelpAge International, an international organisation that works with older people to claim their rights, challenge discrimination, and overcome poverty, such that they can lead dignified, secure, active and healthy lives.
In his time to date, Justin has driven the strategic review of the organisation and overseen the implementation of HelpAge International's change process marked by a shift from a traditional NGO delivery model to a network model, that focuses HelpAge on being a supporter, convenor and a thought leader for its network members and partners.
Justin has represented HelpAge at the Commission on the Status of Women, the G20, World Health Assembly and the World Economic Forum. He is a trustee of the International Civil Society Centre.
---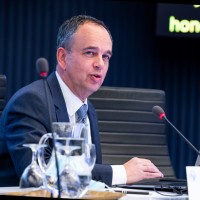 Mr. Maximillian Jacobson - Gonzalez
Senior Communications Officer
International Telecommunication Union (ITU)
Moderator
---
Topics
---
5G Technology
Artificial Intelligence
Digital Divide
Digital Economy
Digital Inclusion
Digital Transformation
Ethics
Health
Smart Cities
WSIS Action Lines
---
C1. The role of governments and all stakeholders in the promotion of ICTs for development

C3. Access to information and knowledge

C4. Capacity building

C5. Building confidence and security in use of ICTs

C7. ICT applications: benefits in all aspects of life — E-health

C10. Ethical dimensions of the Information Society
Sustainable Development Goals
---
Goal 4: Ensure inclusive and equitable quality education and promote lifelong learning opportunities for all

Goal 9: Build resilient infrastructure, promote sustainable industrialization and foster innovation

Goal 11: Make cities inclusive, safe, resilient and sustainable

Goal 16: Promote just, peaceful and inclusive societies