DRR and SDGs Information Deficits
---
CODATA-Germany

Session 105
12:00–13:15 (UTC+01:00),
Wednesday, 24 February 2021
Thematic Workshop
Disaster Risk Reduction Management and Sustainability Synergy
Scope of Session
The DRR Disaster Risk Reduction and SDGs Sustainable Development Goals holistic and systemic approach broadens the view from "Resilience-as-aservice" to whole-of-society mutual responsibility and action. In consequence, synergy in governance and in technical terms can be reached.
Without concise and comprehensive Information Management, preventing, managing and learning from disasters will not be possible at the level that members and organizations of information society would expect in striving for a responsible, secure, safe and reliable development.
Within the session timeframe it will not be possible to discuss all information deficits in detail. Instead, this session wants to draw attention to a problem space of fundamental importance to Information Society and offer perspectives for substantial improvement.
Types of Deficits (non-exhaustive list)
· Information Types and Coverage (Phases, Situations, Stakeholders, Affected Citizens)
· Definition and operational Implementation of Data and Analysis Standards
· Large infrastructure information access and accountability
· Quality Information (completeness, FAIR principles, appropriateness for use-cases, interoperability in semantics and processes, trust)
· Natural, Technical and CBRN-E threats
· Monitoring and Analysis of Free Trade Contracts
· The role of Media (TV, Radio, Journalists, Organizations etc.)
· Information Deficits in the aftermath of humanitarian tragedies
· Structuring and Screening of DRR national reports
· The role of National Platforms in the interest of Information Society
The interest of Information Society
Information management best practice methods support the principles of "critical thinking", enabling extensive reporting, transparent analysis, compliance to regulations and other boundary conditions. Information control obligations include phases of retrace, audit, reexamination, analysis, avoidance of malpractice, and indications on weaknesses/vulnerabilities. Improving / Enabling just-in-time foresight, situation management and ex-post evaluation. Application of informatics state-of-the-art methods and technology that meet the demands of complex multi-actor and crossorganizational information management is urgently required for organizationally as well as technically implementing treaties, frameworks and programs and for granting coherence in the required holistic way.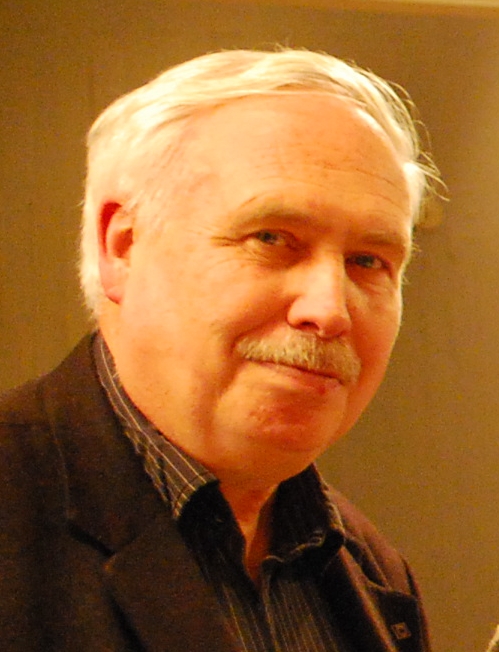 Mr. Horst Kremers
Secretary General
CODATA-Germany (Berlin, Germany) and UN DRR SEM Advisory Group
Moderator
Horst Kremers (Berlin, Germany) is an Engineer and Information Scientist. His special interest is in Applied Digital Semiotics in connection with full management aspects for applications and control. After finishing his studies at University of Bonn (Faculty of Agriculture) and following positions at Technical University of Berlin and University of Stuttgart, he joined the Berlin Senate technical Administration.
Horst continuously took active part in specifying strategy and technical innovation in several professional associations and organizations. Since many years he is also involved in UN Instruments discussions on global, national, regional and urban level, mainly in the fields of SDGs Sustainable Development and DRR Disaster Risk Reduction Information Management. Among the mayor aspects of management, the principles of "constructive critical thinking" and "leaving no one behind" are among his active committments in various UN Instruments strategy, roadmap and implementation.
UN Instruments enforce the demand for broad stakeholder driven governance, action and control.
---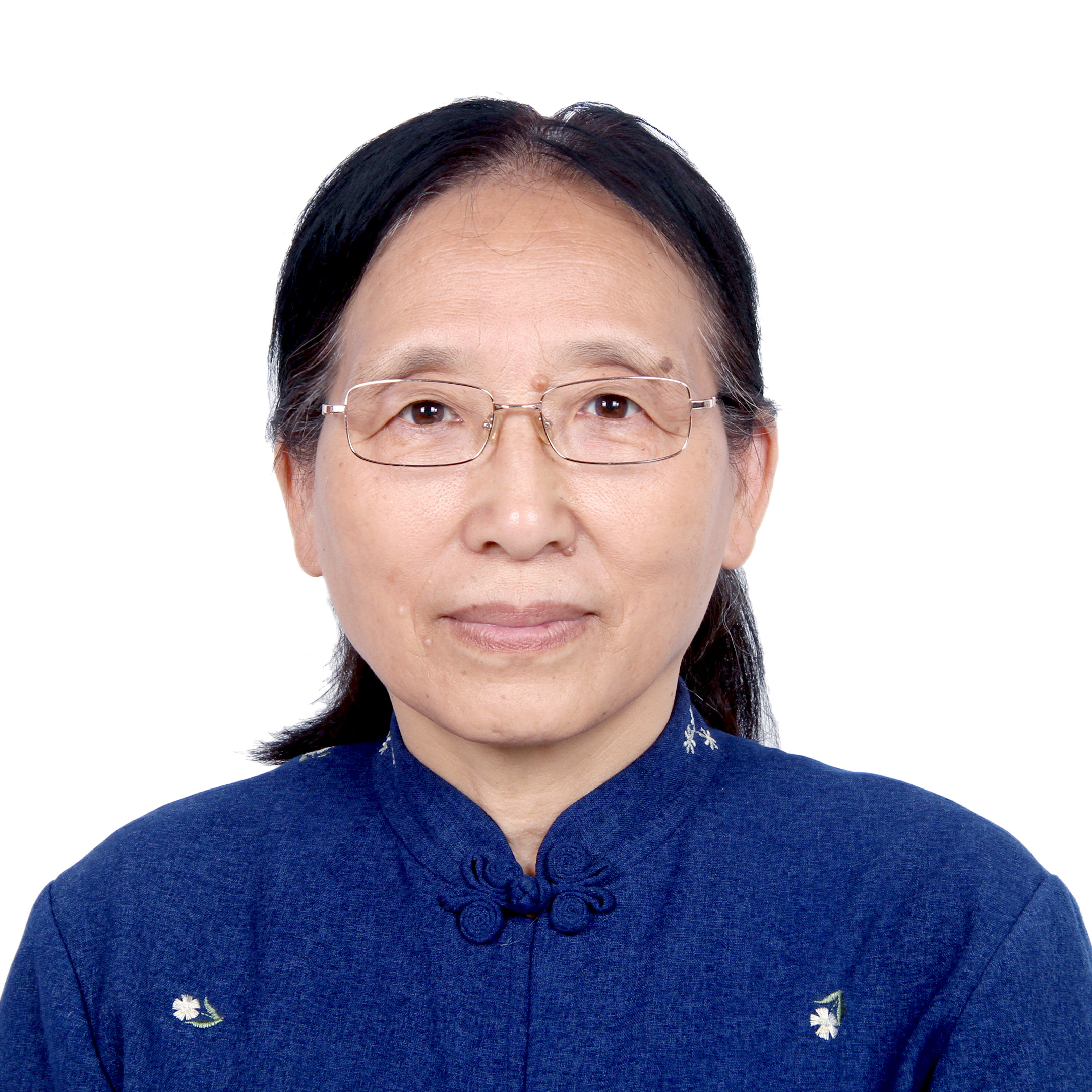 Dr. Liu Chuang
Professor
Institute of Geography and Natural Resources, Chinese Academy of Science, Beijing
---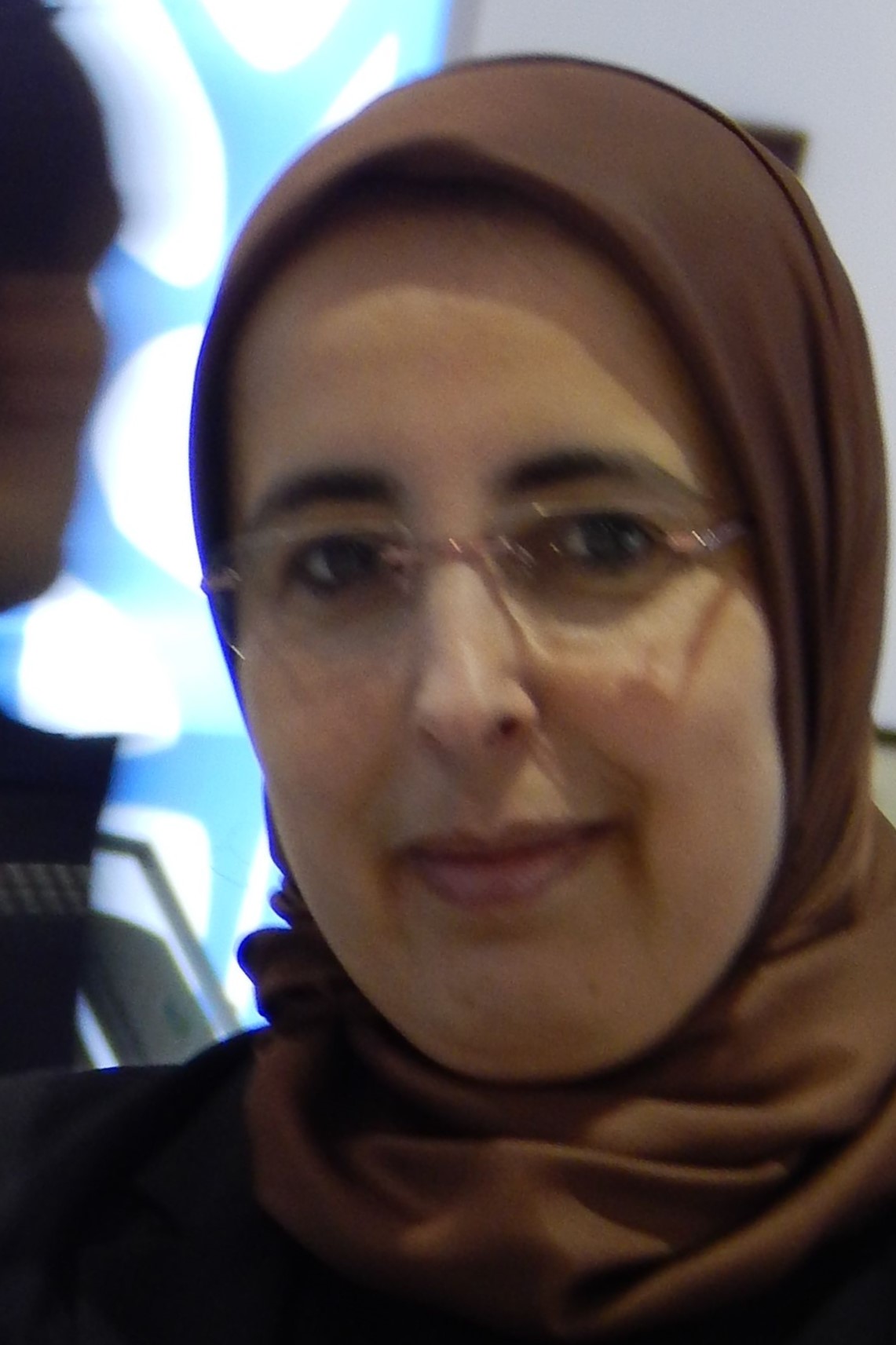 Dr. Rachida Houssa
Directeur de Recherche
National Institute of Fisheries Research, Casablanca (Morocco)
Dr Rachida HOUSSA, PhD from the university Louis Pasteur of Strasbourg (France), work, since 1998 at the National Institute for Fisheries Research of Morocco (INRH: Instritut National de Recherche Halieutique) where she has held several positions of responsibility. Her work for more than 20 years in INRH gave her the opportunity to lead the development of numerous activities related to the marine environment, fisheries research and coastal management, and to work in close collaboration with different national, regional (Maghreb and West Africa) and international (Western Europe, Russia, Japan, etc.) teams working in different fields of marine research.
---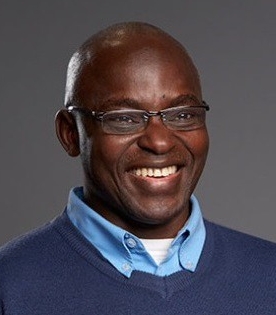 Dr. Kassim S. Mwitondi
Senior Lecturer in Applied Statistics/Data Mining
Sheffield Hallam University, Industry & Innovation Research Institute, United Kingdom
Kassim obtained his PhD from the School of Mathematics, University of Leeds, where he specialised in Statistical Data Mining, working with Professors John T. Kent and Charles C. Taylor. A well–rounded multi-disciplinary professional, he also holds MSc in Statistics, Computing and in Finance, with many years of experience in teaching, research and consulting across continents. His research interests are in interdisciplinary application of deep learning and other machine learning techniques in modelling real–life phenomena and their potential impact on human livelihood. Recent work include mod- elling spatio-temporal dynamics within Sustainable Development Goals (SDGs), viewing each SDG as a source of Big Data. He is a regular presenter at a number of international conferences on data science and related fields across the world and he has published extensively in those areas. He is a keen promoter of interdisciplinary approach to scientific research, open data and open science.
https://www.shu.ac.uk/about-us/our- people/staff-profiles/kassim-mwitondi
---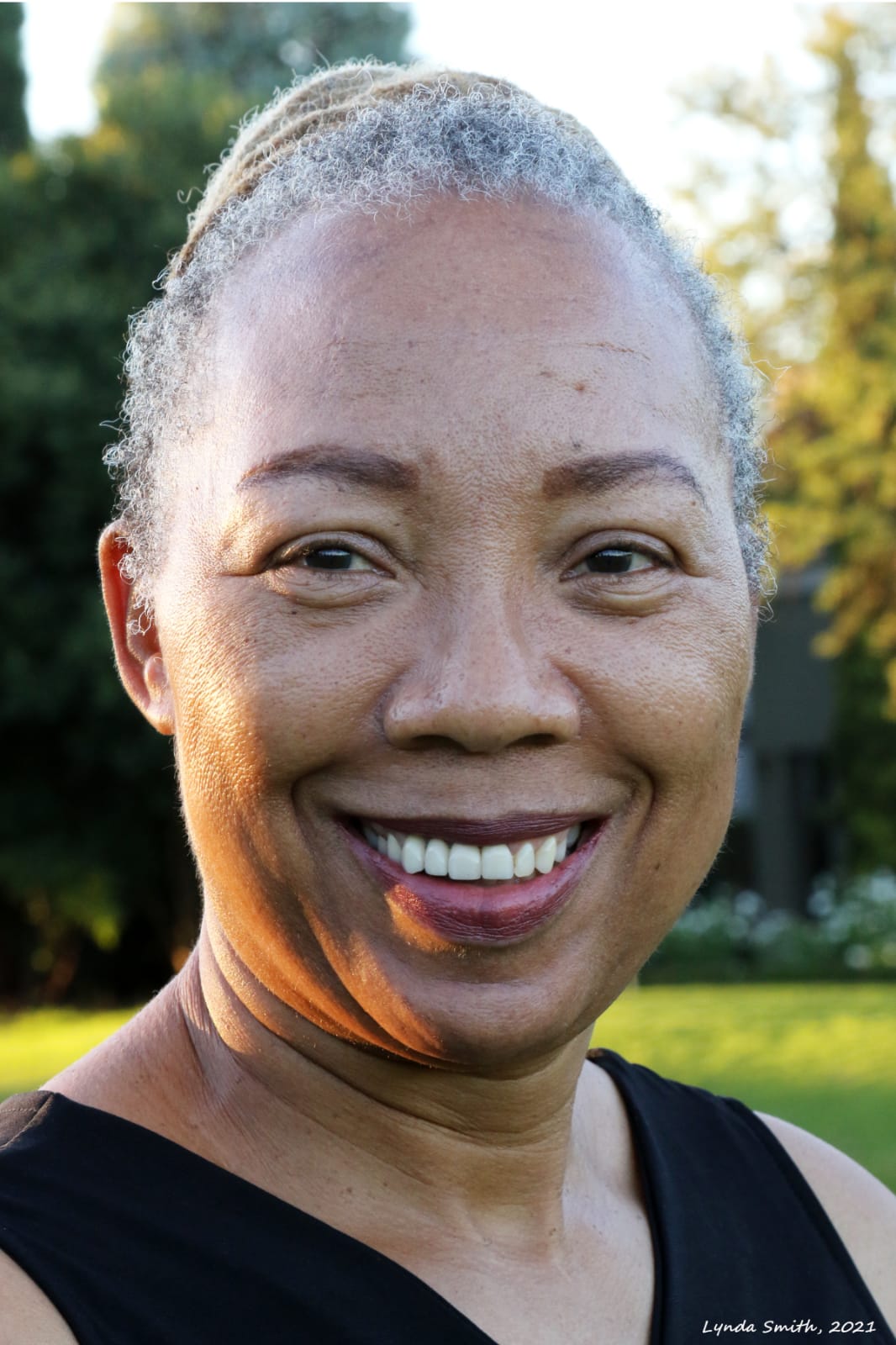 Dr. Daisy Selematsela
Executive Director: Department of Library & Information Services - University of South Africa | Professor of Practice of Information and Knowledge Management –University of Johannesburg
University of South Africa | University of Johannesburg
Dr Daisy Selematsela served as the Acting Vice Principal: Research Postgraduate Studies, Innovation and Commercialisation at the University of South Africa. She is Professor of Practice of Information and Knowledge Management of the University of Johannesburg.
She has a combined 27 years' experience in Higher Education sector and within the National System of Innovation (NSI). She serves as mentor and external examiner for undergraduate and postgraduate students in Library, Information Science and Knowledge Management.
Daisy has co-ordinated workshops, chaired conference sessions and made numerous local and international presentations on areas of her research interest: Information Literacy; Open Scholarship, Open Access, Open Science and Open Data; Digitisation and Preservation; Repositories; Records and Document Management; Information and Knowledge Management; and Leadership, Transformation and Change Management. She has also published articles in a number of popular and accredited journals; a book chapter; and several contributions to UNESCO and WHO reports.
A former Editorial Board member of Committee on Data for Science and Technology (CODATA) Data Science Journal (DSJ) and Editorial Board Member: Global Change Research Data Publishing and Repository. Serves as reviewer of several programs. She served on the boards of the National Library of South Africa; National Archives of South Africa; National Council of Library and Information Services and a member of Board of Directors of international bodies such as the Confederation of Open Access Repositories (COAR), Research4Life, the Committee on Data of the International Council for Science (CODATA) and ORCID where she also served as a member of the Nomination Committee and the Membership Committee. Member of Board of Directors and Chair Elect: CHELSA (Committee of Higher Education Libraries of South Africa); Board of Directors: SANLiC (South African National Library and Information Consortium) and Program Co-Chair: Open Repositories or2020/2021 (15th International Conference on Open Repositories).
Has been instrumental in championing the research data management processes and Open Access Mandate within the National System of Innovation in South Africa and promoted CODATA Task Group agenda at different forums in Sub-Saharan Africa. Her involvement includes being Co-Chair of the Sub-group of CODATA-WDS of PASTD, an Executive member of International Council for Science Union (ICSU SCID) ad Hoc Committee on Information and Data, Chair of International Council for Science: Committee on Data for Science & Technology (ICSU: CODATA) Task Group on Data Sources for Sustainable Development in SADC. Executive member of (ICSU EDC Panel) International Science Union World Data Centre Panel; Member of CODATA Task Group on Preservation of and Access to Scientific and Technical Data in/for/with Developing Countries, and Co-chairs of CODATA – WDS joint subgroup.
She holds a doctorate in Information Science (D Litt et Phil) from the University of Johannesburg; a Fellow of the Higher Education Resource Service for Women in Higher Education (HERS) South Africa and Bryn Mawr College in Philadelphia, USA. Awarded the Knowledge Management Award in 2016 by the World Education Congress in Mumbai. Received an Award of Excellence in Knowledge Management by the 1st International Conference on Knowledge & Innovation Management by Babcock University Nigeria 14 January 2019.
---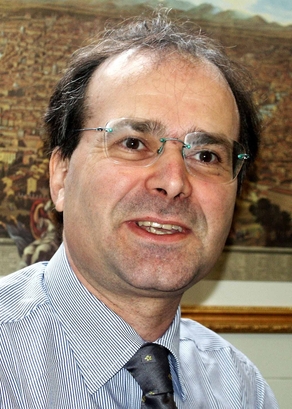 Mr. Giacomo Mazzone
Journalist, RAI – global coordinator project WBU – UNDRR
Switzerland
Giacomo Mazzone is global coordinator WBU project – UNDRR, former WSIS High Level track facilitator 2020
---
Topics
---
Artificial Intelligence
Big Data
Digital Divide
Digital Inclusion
Digital Transformation
Education
Environment
Infrastructure
Smart Cities
WSIS Action Lines
---
C1. The role of governments and all stakeholders in the promotion of ICTs for development

C2. Information and communication infrastructure

C3. Access to information and knowledge

C5. Building confidence and security in use of ICTs

C6. Enabling environment

C7. ICT applications: benefits in all aspects of life — E-government

C7. ICT applications: benefits in all aspects of life — E-environment

C7. ICT applications: benefits in all aspects of life — E-science

C9. Media

C10. Ethical dimensions of the Information Society

C11. International and regional cooperation
Sustainable Development Goals
---
Goal 1: End poverty in all its forms everywhere

Goal 14: Conserve and sustainably use the oceans, seas and marine resources

Goal 16: Promote just, peaceful and inclusive societies

Goal 17: Revitalize the global partnership for sustainable development