Message of GSR Chairman Mr Lalith Weeratunga
Global Symposium of Regulators,
Colombo, Sri Lanka, 2-4 October 2012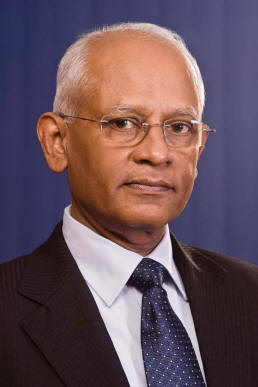 The global economy, underpinned by spectacular digital growth, today offers virtually unlimited scope for socio ľ economic development, rapid delivery of services, expeditious conduct of research, superior management of industrial processes, and more importantly, opportunities for tapping the creative and innovative potential of humankind, as never before.

The rapid explosion of broadband and concomitant acceptance in principle of broadband as the right of every citizen in our networked societies, places on regulators an obligation to devise effectual regulation that will allow greater freedom for investment, competition and dynamism, while at the same time minimizing any possible negative consequences that may flow from the exercise of such freedom.

While it is essential that telecommunication networks, in the course of their growth and expansion, cater inclusively to all segments of the community to access information and enrich their choice of varied pursuits, as regulators we must take cognizance of the absence of an ideal road map for best practices in the telecommunications field.

The 12th Global Symposium for Regulators offers a great opportunity for participants to make known and share their knowledge of practices to collectively take forward the momentum to establish guidelines for regulatory best practice, to ensure maximum utilization of broadband, promote innovation and uphold non ľ discriminatory and inclusive policies on the spread of digital technology.

I welcome you all to Sri Lanka and eagerly look forward to meeting you at the Global Symposium.