Message of Mr Brahima Sanou
Global Symposium of Regulators,
Colombo, Sri Lanka, 2-4 October 2012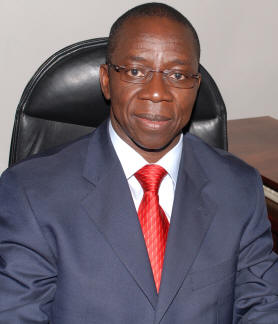 The development of broadband and the increasing convergence of services, networks and devices are opening up new perspectives and opportunities for the ICT sector.
They also raise challenges for policy makers and regulators that call for close liaison with industry in order to get the fullest understanding of the changes that are taking place in the market, and to adopt the appropriate regulatory measures and tools.
I am very proud that ITU can offer a platform for our members to share their views on major issues facing the ICT sector for further sustainable development of this sector and, not least, to meet the MDG targets.
The GSR is designed to facilitate precisely this process. It is a unique event that brings together regulators, policy makers, industry leaders and other key ICT stakeholders from around the world. This annual get together has earned a reputation as the global annual venue for regulators and ITU sector members to share their views and experiences in a dynamic global dialogue.
The first two days of GSR, the Global Dialogue (2-3 October 2012) will be open to regulators, policy makers,
and ITU–D Sector Members.
discussions will be on 'Why regulate in a global networked society?'.
Creating an enabling environment for ICT development is one of ITU's main priorities. It is for this reason that ITU works closely with regulators, policy makers and industry to develop and share guidelines and best practices, and the GSR is the single most important mechanism we have of accomplishing this work.
I look forward to joining you in Colombo on 2 – 4 October 2012.