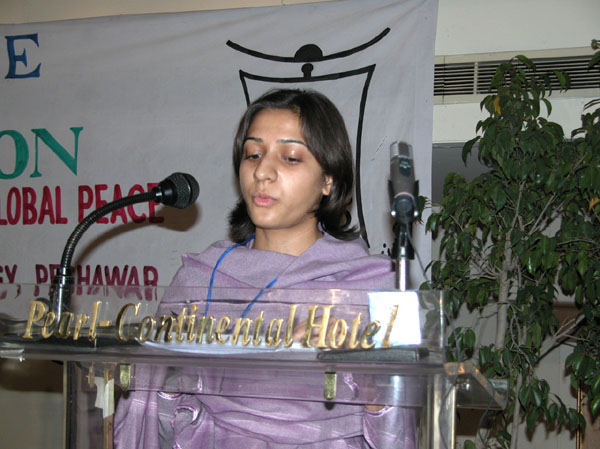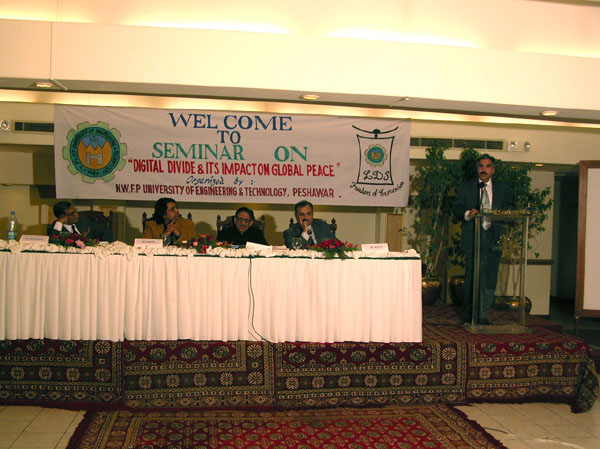 I feel great pleasure to share with you how ITU Youth Forums helped me in bringing my crude ideas into a reality. My participation in ITU Telecom Asia 2002 as a representative of Pakistan, made me realize the importance of the ICTs and that the youth in our areas are not much exposed to ICTs. The Youth Forums helped me a lot in shaping my role for the benefit of future of society.
During the Forums I came across the term Digital Divide and to my surprise WE (the Haves) were responsible for it. So I had in my mind that the very first thing is to do is to create awareness in Pakistani Youth about the Digital Divide, What it is? Why some of us are responsible for it and why some of us are affected by it? The Youth Forum was an extremely inspiring experience for me that expanded my visions and gave me the courage to share my ideas and experiences with my fellows (at Pakistan).
"Human Network" emerged from Youth Alumni cooperation and it was a great platform where we discussed our ideas. Meetings with the Human Network members led me to discuss with my university friends at Pakistan, the idea of a Seminar about Digital Divide. We slowly developed the idea into a proposal, which the Vice Chancellor of our University, appreciated. Our University Administration helped us a lot in this regard.
Finally, we were able to conduct a seminar on "Digital Divide and Its Impact on Global Peace" on the 1st of December 2004. We hosted an audience of 315 (much more than we expected) and the sessions went great.
You can have detailed information about the Seminar the following link: http://www.h-network.org/pakistan/index.html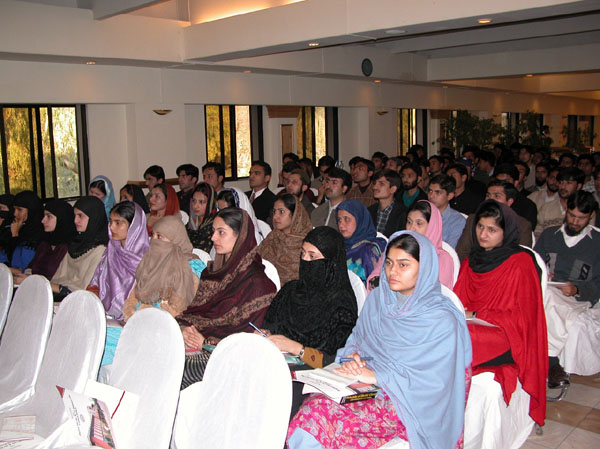 I hope all the Youth Fellows put their efforts to get a practical output of what they've achieved at the Youth Forums.
Regards,
Ayesha Rauf
Youth Fellow
ITU Telecom Asia 2002