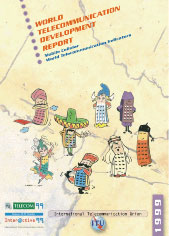 Executive Summary
Pricing Mobile
Mobile service is rarely cheaper than fixed-line telephony. Even in countries where the service is relatively mature, the price of using a mobilephone to make a particular call is generally more expensive than using a fixed-line telephone. However, higher prices appear to have done little to detract from the popularity of mobile service. Indeed, many users make calls on their mobilephone even when they are at home or in the office and could easily make the same call, more cheaply, on a fixed-line telephone. The secret of the attractiveness of mobile pricing can be summed up in one word: options.

For most countries, their first experience of telecommunications competition came with the introduction of a mobile operator, either in direct competition with the mobile subsidiary of an incumbent operator, or in indirect competition with its fixed-line operations. With competition comes the need for a service provider to differentiate itself from its rivals, to segment the market, to target specific niches and to offer different price options and discounts to customers.

There is a degree of correlation between those countries which have higher prices and those with a lower rate of mobile penetration than would be expected given their level of wealth. As shown in Figure 8, of the economies in Western Europe, those with high tariff levels tend to have a lower level of mobile density than might be predicted given the relative wealth of their citizens. On the other hand, countries with cheaper prices, such as Finland or Norway tend to have higher mobile densities.

Are mobile prices getting cheaper? Certainly the popular perception is that the tariff plans being offered today are much cheaper than they were a few years ago, and the functionality offered on digital mobilephones is certainly higher than on analogue ones.

The average price of mobile service in the OECD Member States in 1989 was around 56 US cents per minute. Ten years later this had fallen to just over 40 US cents per minute, a rate of decline of 3.7 per cent per year. But this is still, on average, almost four times higher than the cost of fixed-line service in the same countries. In the 1980s mobile prices were high because supply was limited; in the early 1990s prices could still be sustained because the high level of demand meant that suppliers did not need to cut prices in order to attract more customers. Only in the late 1990s has price cutting become an issue, thanks to the licensing of additional companies and the proliferation of pre-paid schemes targeted at marginal users.
The secret of the attractiveness of mobile pricing can be summed up in one word: options