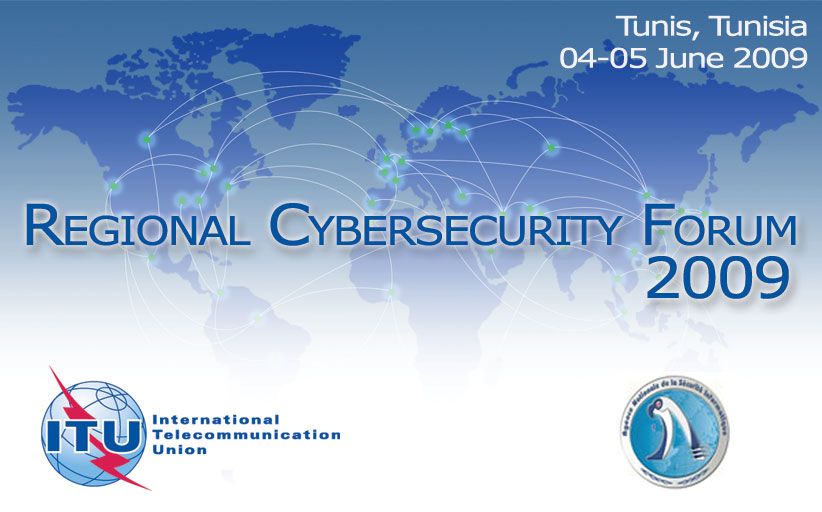 Information and communication technologies (ICTs) can play a decisive role in a country's development process.
However, the rapid growth in the use of ICTs has also opened up new opportunities for criminals to exploit online vulnerabilities and attack countries' critical infrastructures. As a result, building confidence and security in the use of ICTs is one of the most important and complex challenges connected countries face today. As cyberspace is to large extent without distinct national borders and cyber-threats can arise anywhere and at any time, causing immense damage in a very short space of time before they are tackled, current attempts to address these challenges only at the national and regional levels are inadequate. A global approach is therefore needed. For this reason, ITU, through its Global Cybersecurity Agenda (GCA), has put in place a framework for international cooperation in cybersecurity.
Cybersecurity and the protection of critical information infrastructures are a shared responsibility of government, business, other organizations, and individual users who develop, own, provide, manage, service and use information and communication technologies, systems and networks. Promoting cybersecurity, and implementing related measures, needs to be a high priority in order for countries to reap the full benefits of the digital revolution and the new and evolving communication technologies.
The 2009 ITU Regional Cybersecurity Forum for Africa and Arab States dedicated to "Connecting the World Responsibly" aimed to identify some of the main challenges faced by countries in the region in enhancing cybersecurity and securing critical information infrastructures. It considered best practices, information sharing mechanisms and concrete actions for cybersecurity development, taking into consideration the key principles of matching the borderless and transnational nature of cyber-threats and meeting specific national and regional requirements.
The forum also considered actions that being undertaken or planned by the countries in the region to enhance cooperation and collaboration with other stakeholders at the national, regional, and international levels.
The forum, was being held in response to ITU Plenipotentiary Resolution 130: Strengthening the role of ITU in building confidence and security in the use of information and communication technologies (Antalya, 2006) and the 2006 World Telecommunication Development Conference Doha Action Plan establishing ITU-D Study Group Question 22/1: Securing information and communication networks: Best practices for developing a culture of cybersecurity as well as ITU WTSA Resolution 58: Encourage the creation of national computer incident response teams, particularly for developing countries (Johannesburg, 2008).
The ITU Regional Cybersecurity Forum for Africa and Arab States was held in conjunction with the 2009 ITU Regional Development Forum for Arab States. (1-3 June 2009). More information a Development Forum is available here.
Please contact cybmail (at) itu.int with any general queries you may have related to the ITU Regional Cybersecurity Forum.
Forum Details
Please send electronic contributions to the meeting on national cybersecurity experiences to cybmail(at)itu.int.
Background Material
ITU Cybersecurity Related Resolutions