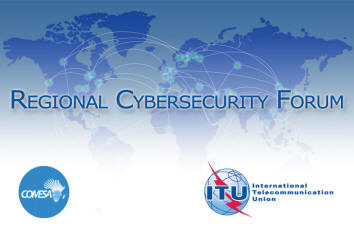 During the four days of the Forum the participants looked at the cybersecurity issues emanated from modern societies' growing dependency on information and communication technologies (ICTs) that are globally interconnected. This interconnectivity creates interdependencies and risks that must be managed at national, regional and international levels. At the national level, each nation should consider organizing itself to take coordinated action related to the prevention of, preparation for, response to, and recovery from cyber incidents. Such action requires coordination and cooperation among national participants, including, those in government, business, and other organizations, as well as individual users, who develop, own, provide, manage, service and use information systems and networks. The formulation and implementation by all nations of a national framework for cybersecurity and critical information infrastructure protection (CIIP) represents a first step in addressing the challenges arising from globally interconnected ICT infrastructures.
This meeting, was held in response to ITU Plenipotentiary Resolution 130: Strengthening the role of ITU in building confidence and security in the use of information and communication technologies (Antalya, 2006) and the 2006 World Telecommunication Development Conference Doha Action Plan establishing ITU-D Study Group Question 22/1: Securing information and communication networks: Best practices for developing a culture of cybersecurity.
The event aimed to identify the major cybersecurity actors in a country, their roles and means of coordination, interaction, and cooperation. These actors include agencies and institutions that:
Lead government interagency efforts on cybersecurity and provide operational guidance;
Interact with the private sector with regards to cybersecurity whether for cybercrime, incident management, or technical and policy development;
Develop and enforce laws related to cybersecurity;
Coordinate action related to the prevention of, preparation for, response to, and recovery from cyber incidents; and,
Promote a national culture of cybersecurity, including awareness-raising for individuals, small businesses and other users.
The event was jointly organized by the Common Market for Eastern and Southern Africa (COMESA) and ITU and hosted by the Communications Authority of Zambia (CAZ).
The purpose of the Forum was to identify the main challenges faced by countries in the region in developing frameworks for cybersecurity and Critical Information Infrastructure Protection (CIIP), to consider best practices, share information on development activities being undertaken by ITU as well as other entities, and review the role of various actors in promoting a culture of cybersecurity.
The meeting also considered what actions are being undertaken or planned by the countries in the region to enhance cooperation and collaboration with other stakeholders at the regional, national and global levels
The workshop was conducted in English and French with simultaneous interpretation. Participation in the Forum was open to all ITU and/or COMESA Member States, Sector Members, Associates, and other interested stakeholders, including representatives from regional and international organizations. ITU and COMESA provided fellowships for eligible delegations to participate in the event.
Contact cybmail (at) itu.int with any general queries you may have related to this event.
Forum Details
Forum Report

(English) (Français)
Forum presentations are available in here. (English) (Français)
The Forum Recommendations and Outputs from the Three Ad Hoc Forum Working Groups can be found below:
Should you require any further information on the Regional Cybersecurity Forum, please contact cybmail (at) itu.int
Reference Material