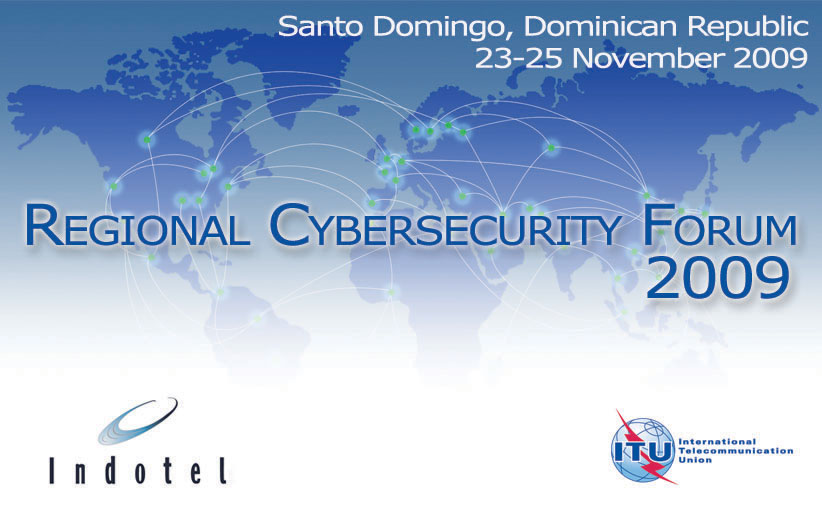 Information and communication technologies (ICTs) Information and communication technologies (ICTs) can play a decisive role in a country's development process. However, the rapid growth in the use of ICTs has also opened up new opportunities for criminals to exploit online vulnerabilities and attack countries' critical infrastructures.
A fundamental role of ITU, following the World Summit on the Information Society (WSIS) and the 2006 ITU Plenipotentiary Conference, is to build confidence and security in the use of ICTs. Heads of states and government, and other global leaders participating in the WSIS as well as ITU Member States entrusted ITU to take concrete steps towards curbing the threats and insecurities related to the information society. For this reason, and in response to its role as facilitator for WSIS Action Line C5, on 17 May 2007, ITU launched the ITU Global Cybersecurity Agenda (GCA) to provide a framework within which the international response to the growing challenges to cybersecurity can be coordinated and addressed. More recently, the 2009 ITU Council endorsed ITU's activities related to building confidence and security in the use of ICTs.
Under the overall GCA framework, the 2009 ITU Regional Cybersecurity Forum for Americas dedicated to "Connecting the World Responsibly", aimed to identify the main challenges faced by countries in the region in enhancing cybersecurity and securing critical information infrastructures, to consider best practices, and share information on cybersecurity development activities being undertaken by ITU as well as other entities to build cybersecurity capacity. The forum also considered initiatives on the regional and international levels to increase cooperation and coordination amongst the different stakeholders.
The forum, was held in response to ITU Plenipotentiary Resolution 130: Strengthening the role of ITU in building confidence and security in the use of information and communication technologies (Antalya, 2006) and the 2006 World Telecommunication Development Conference Doha Action Plan establishing ITU-D Study Group Question 22/1: Securing information and communication networks: Best practices for developing a culture of cybersecurity as well as ITU WTSA Resolution 58: Encourage the creation of national computer incident response teams, particularly for developing countries (Johannesburg, 2008).
The ITU Regional Cybersecurity Forum for Americas was held in conjunction with the 2009 ITU Regional Development Forum for Americas (25-27 November 2009). More information a Development Forum is available here.
Forum Details
Background Material
ITU Cybersecurity Related Resolutions and Reports

Should you require any further information on the Regional Cybersecurity Forum for Americas, please contact cybmail(at)itu.int