Hack the Digital Divide
---
World Summit Award
Session 331
Monday, 13 March 2023
16:00–16:45 (UTC+01:00)
Room 14, CICG, 2nd Floor
Thematic Workshop
Digital content solutions contributing to inclusive knowledge societies
The multiple crises facing our world need digital, purpose driven solutions with a positive impact.
The World Summit Awards work within the UN Framework of the SDGs and the Transformation into the Knowledge Society (WSIS) to select and promote best practices from around the world.

Learn about digital solutions hacking digital divides in gender, access, eduaction, health, inclusion or citizen participation.
Join this interactive workshop, to share knowledge and insights how to enable purpose driven innovation and multi-stakeholder collaboration.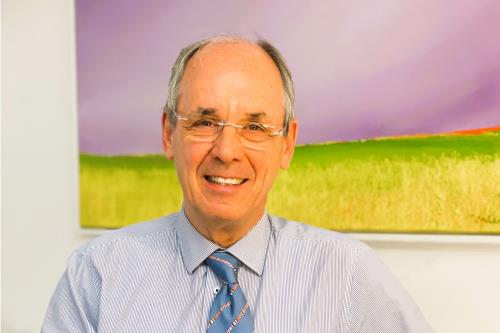 Prof. Peter A. Bruck
Chairperson
WSA
Moderator
Prof. DDr. Peter A. Bruck studied law, economics, sociology and communications at the universities of Vienna, Iowa and McGill. He holds doctorates in law and communications and has taught at universities in Canada, the US and Western Europe plus Israel and Poland.
He has more than 25 years experience in research, university teaching and information technologies in Austria, Switzerland, Germany, Poland, Portugal, the US and Canada. Mr. Bruck received numerous awards and fellowships in Europe, the US and Canada and is listed in the Canadian and Austrian Who's Who.
He founded, built and headed research institutes at three universities, and he is a senior partner of the ICRA (International Communications Research Associates) in Ottawa, Canada.
---
Nora Wolloch
Executive Manager
WSA, Austria
Nora Wolloch holds a Diploma in German Literature and Theatre Science. Since 2005, she worked as a Production Manager for various international Theater Festivals, as Vienna Festival, Linz 2009 European Capital of Culture or Salzburgfestival. Nora joined the ICNM Team in November 2010 as Event & Project Manager for the World Summit Awards. She is responsible for partnerships, fundraising as well as the strategic development of the initiative.
---
Josine Bakkes
Coach, University Lecturer & Community Architect
Netherlands
Josine is a community builder, storyteller & strategist by profession - and a people person at heart. She has 7+ years of experience as community architect all over Europe, co-founded numerous impact initiatives including EUvsVirus, circle17 and Global Shapers Salzburg Community. She's moreover a passionate coach and university lecturer.
---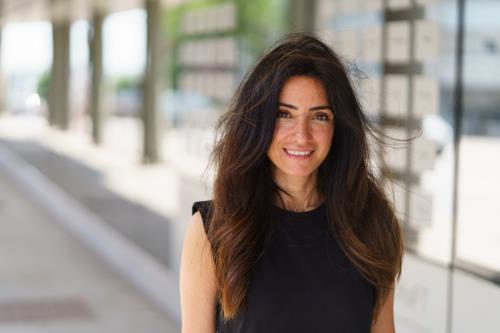 Caroline Assaf
CEO
CoCoWorld, Luxembourg, Lebanon
Caroline Assaf is a graduate in Sustainable Development from Harvard Extension School with expansive global experience in private and government sectors.
Caroline is the Founding Director of the CoCo World. Prior she was actively engaged in a range of international social and economic development projects. As a member of the advisory board to the World Economic Forum's initiative "Shaping the future of Urban Development and Services" and as the president of Sustainable Cities International, Caroline collaborated closely with an international network of cities and industry partners on knowledge mobilization and exchange efforts related to municipally-based sustainability projects.
She also served as the director of a government-funded youth internship program, working closely with Canadian youth based in Latin America and Africa, to address local and global issues through innovation and collaboration.
---
Topics
---
Cultural Diversity
Digital Divide
Digital Inclusion
Digital Transformation
Education
Environment
Ethics
Health
WSIS Action Lines
---
C3. Access to information and knowledge

C4. Capacity building

C7. ICT applications: benefits in all aspects of life — E-government

C7. ICT applications: benefits in all aspects of life — E-business

C7. ICT applications: benefits in all aspects of life — E-learning

C7. ICT applications: benefits in all aspects of life — E-health

C7. ICT applications: benefits in all aspects of life — E-employment

C7. ICT applications: benefits in all aspects of life — E-environment

C7. ICT applications: benefits in all aspects of life — E-agriculture

C7. ICT applications: benefits in all aspects of life — E-science

C8. Cultural diversity and identity, linguistic diversity and local content

C9. Media

C10. Ethical dimensions of the Information Society

C11. International and regional cooperation
WSA has been initiated as Austrian memberstate initiaitve in the framework of the World Summit on the Information Society in 2003. Since then it trendscouts, evaluates and recognizes digital content applications and digital impact ventures around the C7 action lines. WSA promotes local content and local innovation for local problems, and strengthens local innovation ecosystems in 187 countries.
Sustainable Development Goals
---
Goal 1: End poverty in all its forms everywhere

Goal 2: End hunger, achieve food security and improved nutrition and promote sustainable agriculture

Goal 3: Ensure healthy lives and promote well-being for all

Goal 4: Ensure inclusive and equitable quality education and promote lifelong learning opportunities for all

Goal 5: Achieve gender equality and empower all women and girls

Goal 7: Ensure access to affordable, reliable, sustainable and modern energy for all

Goal 8: Promote inclusive and sustainable economic growth, employment and decent work for all

Goal 10: Reduce inequality within and among countries

Goal 11: Make cities inclusive, safe, resilient and sustainable

Goal 12: Ensure sustainable consumption and production patterns

Goal 13: Take urgent action to combat climate change and its impacts

Goal 14: Conserve and sustainably use the oceans, seas and marine resources

Goal 15: Sustainably manage forests, combat desertification, halt and reverse land degradation, halt biodiversity loss

Goal 16: Promote just, peaceful and inclusive societies

Goal 17: Revitalize the global partnership for sustainable development
The WSA award categories reflect the C7 action lines and the UN SDG, providing the strategic guidelines and radar for WSA and its global community.
Links
---
https://www.wsa-global.org
https://www.facebook.com/worldsummitawards
https://www.instagram.com/worldsummitawards
https://www.youtube.com/channel/UCve-kuPdadwNzvlAWFbtuwg