High-Level Dialogue: Accelerating Digital Transformation of Government Services - GovStack
---
ITU
Session 416
14:00–15:00 (UTC+02:00),
Wednesday, 19 May 2021
Real-time human captioning
High-Level Dialogue
Digital government services are vital for developing a digital economy that benefits all citizens by expanding access to critical services such as health, education, and social protection. Countries seeking to achieve the Sustainable Development Goals (SDGs) in the next ten years are increasingly looking to national digital strategies and agendas to transform the way they do business and improve the lives of their citizens. Current challenges to digital government include lack of coordination, the habit of working in siloes, funding constraints, and the absence of scalable solutions, all posing significant constraints to digital transformation in government. Amid the increasing pressure to act, countries do not have the time nor the luxury to reinvent the wheel or review fragmented and duplicated investments. This further increases costs and inefficiencies.
A "Whole-of-Government" platform approach to developing government services through the reuse and minimal customization of quick and easy to adopt building blocks is at the heart of the success of digital government services projects. Open-source models for a government platform that is built from modular and reusable components, leveraging a secure and standards-based approach, are an optimal solution to solving these issues in a cost-efficient and scalable manner.
This session will provide a platform for high-level dialogue between the representatives of international and regional organizations, government, civil society, and private sector, on the challenges and possible solutions, including the offering of GovStack initiative, that aims at accelerating digitalization of the governmental services across the world.
Mr. Stephen Bereaux
Deputy to the Director of BDT
International Telecommunication Union (ITU)
Stephen Bereaux is the Deputy to the Director of the ITU Telecommunication Development Bureau since 7 March 2020.
Mr. Bereaux is an experienced regulator, with more than 20 years of executive and senior management experience in regulatory bodies in the Caribbean region. Prior to joining ITU, Mr. Bereaux was Chief Executive Officer of the Utilities Regulation and Competition Authority (URCA), Bahamas which regulates the ICT and Electricity sectors, advises the Government on policies relating to those sectors, and represents The Bahamas at international sector-related organizations such as the ITU.
Prior to joining URCA in 2010, Mr. Bereaux served in senior management roles at the Telecommunications Authority of Trinidad and Tobago (TATT) from 2004. Before becoming a Regulator, Mr. Bereaux, an Attorney by profession since 1996, practiced law at multinational firms based in London and Hong Kong, specializing in Information Technology and Telecommunications Law.
---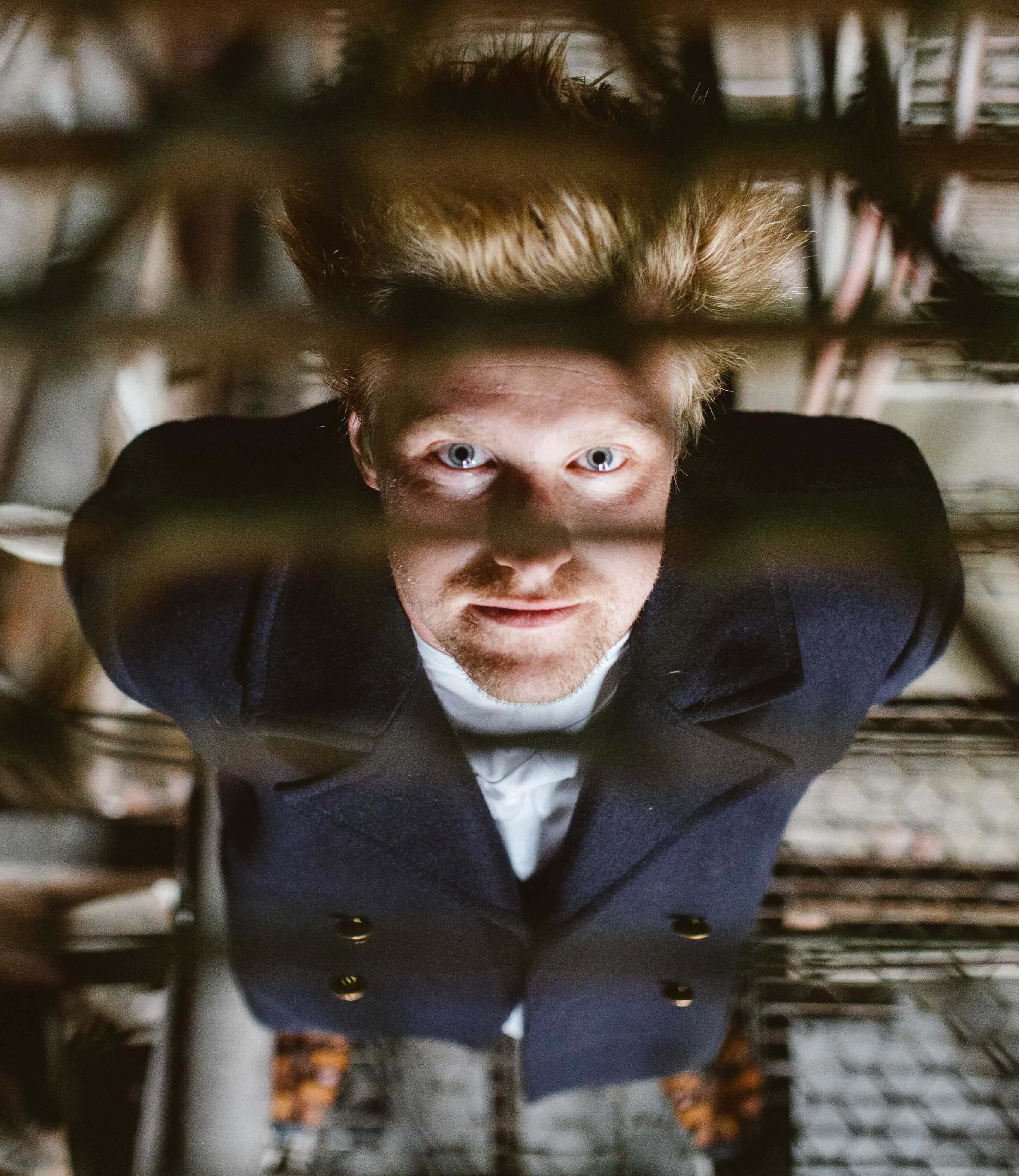 Mr. Marten Kaevats
National Digital Advisor
Government Office of Estonia
Marten Kaevats, is the National Digital Advisor in the Government Office of Estonia or unofficially the Chief Innovation Officer of Estonia. He, being responsible for information society and innovation in Estonia, is working on upgrading the interoperability governance architecture of his country. The goal of all his work is to build adaptable and future-proof governance architecture, while acknowledging well that predicting that future in its complexity is impossible. Estonia, being a prime example of distributed governance architecture based on human-scale values where every end user is in control of their data, is perfect in testing out new forms of governance suitable for the 21st century. Since 2020 he is the co-founder of GovStack, a global public sector start-up that is building reusable building blocks for public governance.
He legalised the testing of self-driving vehicles on all public roads in Estonia in 2017 and is the initiator of the Estonian AI policy. He has a master's degree in architecture and city-planning from the Estonian Academy of Arts. Marten joined the Estonian governmental talent programme in 2015. He studies the impact of various scalable technologies on the socio-spatial behaviour of individual people and communities and describes his discipline as governance architecture. Before joining the government, he was the chief of Tallinn Architectural Biennale 2015 "Self Driven City" curatorial team. Marten is also an active member of several civil society organisations; he was also one of the founding members of the Uue Maailma Selts (New World Society) in 2007 which triggered reformatory changes in participatory democracy and a revolution in civil society, also he founded and contributed to the creation of open source community web platform Community Tools, established in 2008.
---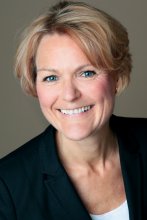 Dr. Tania Rödiger-Vorwerk
Director Private Sector, Trade, Employment, Digital Technologies
The Federal Ministry for Economic Cooperation and Development (BMZ) of Germany
Dr. Tania Rödiger-Vorwerk leads the Directorate "Environment, Energy and Infrastructure" at the German Federal Ministry for Economic Cooperation and Development (BMZ). Dr. Tania Rödiger-Vorwerk holds a Ph.D. in legislative science. Under the German Ex-President Prof. Dr. Horst Köhler, she was appointed to lead the "Sherpa" for a High-Level Panel for the UN that was formed to elaborate concepts for the Post-2015 Development Agenda. Prior to that, she led the BMZ Division In WENT working together with various institutions of academe and civil society and in further functions on behalf of BMZ.
---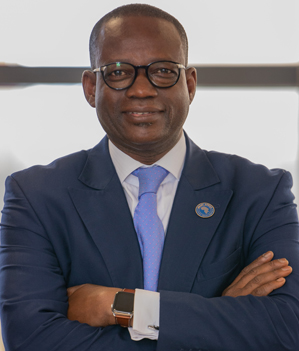 Mr. Lacina Koné
Director General
Smart Africa
Mr. Lacina Koné, is the Director General/CEO of Smart Africa. Prior to that, Mr. Koné was the advisor to the Prime Minister of the Republic of Côte d'Ivoire (2017-2018), in charge of Digital Transformation and Public Reforms, and was also the advisor to the President from 2011-2017. Mr. Kone is a professional of ICT industry with over 25 years experience in the telecommunications, satellite and intelligent transport system. Prior to that, Mr. Koné held during his career several high level technical and managerial positions with prestigious firms such as Booz Allen Hamilton and Intelsat.
Mr. Kone is a graduate of three continents. United Arab Emirates, he obtained a bachelor's degree in electronic engineering, in the UK, it has validated its Polytechnique rank at the University of Brunel, and the United States, his MBA from George Washington University.
---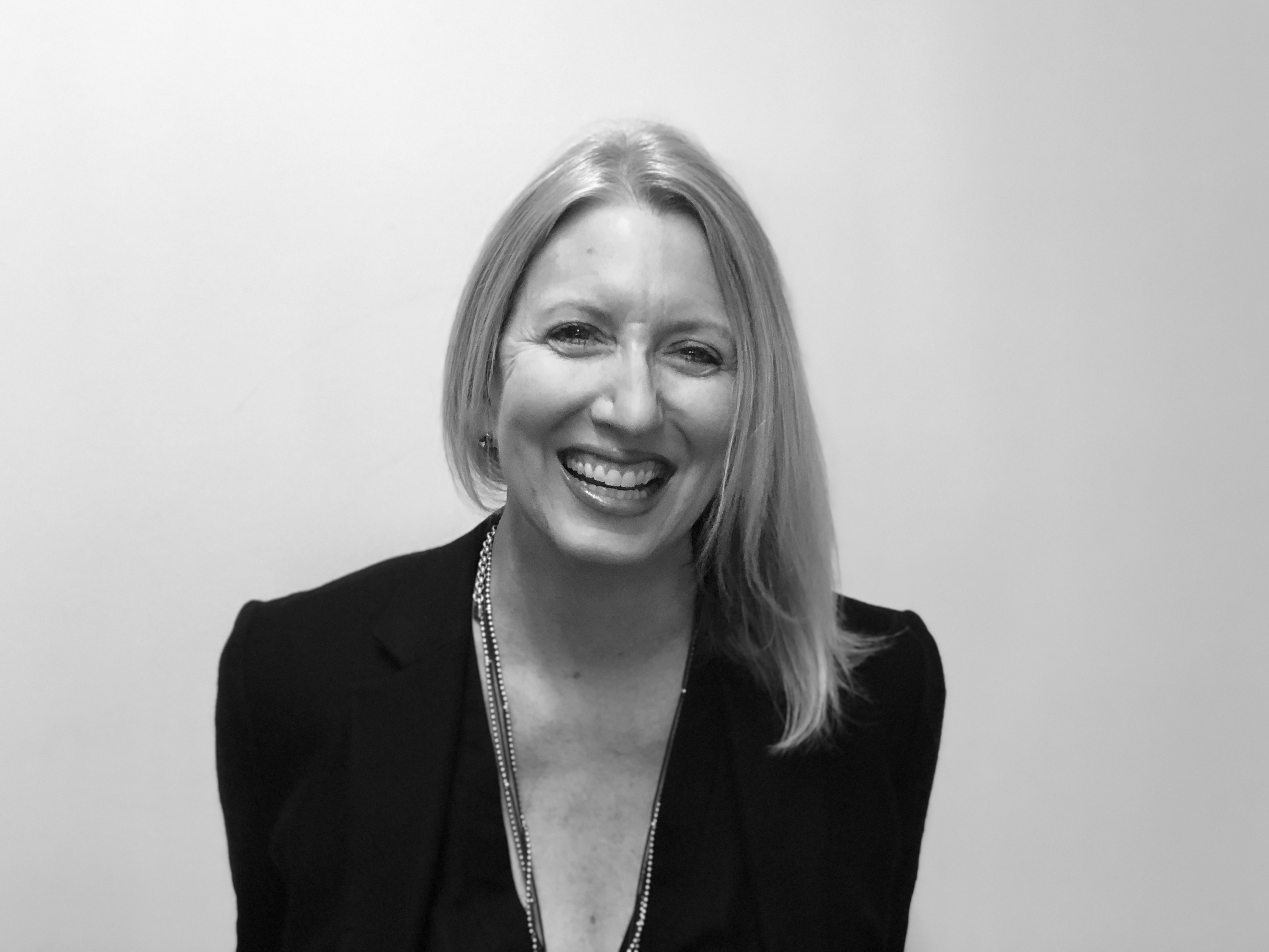 Ms. Kate Wilson
CEO
The Digital Impact Alliance (DIAL)
Moderator
Kate believes that digital technology products, new technology policies and updated business model practices are required to make transformative change in the lives of the under-served and decrease the growing digital divide. Kate joined DIAL in February, 2016 as its CEO to fulfill this vision. She has committed the past 26 years to bringing diverse stakeholders together to find common ground in business, technology, and policy, holding leadership roles in both the corporate and non-profit sector.
Prior to DIAL, Kate co-founded and led the Digital Health Solutions Group at PATH, the Seattle-based international health organization driving transformative innovation to save lives. During her eight years at PATH, Kate designed and led several global projects, working in both Africa and Asia, most notably those including the use of digital technology to improve the delivery of immunization services and health information systems for universal health coverage. Prior to PATH, Kate held diverse senior roles in the commercial software sector and international trade. At Microsoft, Intel, and General Electric, Kate held roles in ICT product development and launch, strategic planning, and business development, including launching Xbox Live in Europe and leading deal negotiations with telecom providers in 25 markets worldwide. In the non-profit sector, Kate led policy efforts as the President of the Washington Council on International Trade and the Director for Indonesia Affairs at the U.S. ASEAN Council. At both organizations, she partnered closely with U.S. corporations and government partners to strike mutually beneficial international trade agreements and expand market access for small and medium size enterprises.
Kate holds an M.B.A. and an M.A. in Southeast Asian studies from the University of Michigan, Ann Arbor, and a B.A. in International Relations from the College of William and Mary. She has worked in more than 18 countries across three continents, including more than nine years in Southeast Asian economies. She has spoken widely at conferences and on television and is the author of several papers on the use of ICT in emerging economies.
---
Topics
---
Digital Divide
Digital Transformation
WSIS Action Lines
---
C1. The role of governments and all stakeholders in the promotion of ICTs for development

C7. ICT applications: benefits in all aspects of life — E-government

C11. International and regional cooperation
Sustainable Development Goals
---
Goal 9: Build resilient infrastructure, promote sustainable industrialization and foster innovation

Goal 16: Promote just, peaceful and inclusive societies

Goal 17: Revitalize the global partnership for sustainable development