Measuring the information society using new data sources
---
Partnership on Measuring ICT for Development
Session 407
14:00–15:00 (UTC+02:00),
Thursday, 6 May 2021
Thematic Workshop
The Partnership on Measuring ICT for Development is an international, multi-stakeholder initiative that was launched in 2004 to improve the availability and quality of ICT data and indicators, particularly in developing countries. The initiative is a direct response to the request made by the World Summit on the Information Society (WSIS) to produce official statistics to monitor the information society. ​The Partnership has guided policy makers in producing ICT statistics that are crucial to informed decision-making, including through the identification of a core list of ICT indicators and methodologies to collect these indicators.
This year's session is a follow-up to the Partnership session organized during WSIS Forum 2020 on the call to address data availability of the ICT indicators necessary for policymaking. The session will showcase the importance of using new data sources/big data to complement or supplement existing data on the information society. In particular, it will include presentations on the use of mobile phone big data to calculate the two SDG ICT indicators on the percentage of population using the Internet and the percentage of the population covered by a mobile signal, and will highlight the experiences, challenges faced and recommendations on how to use this new data source. It will also include recent work of partner agencies directly linked to the activities of the partnership, including the measurement of the digital economy and indicators on e-government, among others.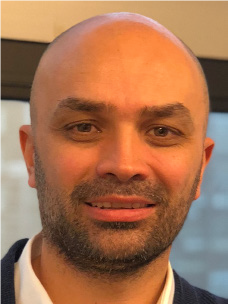 Deniz Susar
Governance and Public Administration Officer
UNDESA
Moderator
Deniz Susar is a Governance and Public Administration Officer, Digital Government Branch, Division for Public Institutions and Digital Government is a Governance and Public Administration Officer at the Division for Public Institutions and Digital Government of UNDESA. Deniz's main work areas include digital government and preparation of the biannual UNDESA flagship publication 'United Nations E-Government Survey'. As part of his current role, he also supports the Internet Governance Forum (IGF). HIs main research areas include e-government, open government, citizen engagement, internet governance, artificial intelligence and other frontier technologies and open government data. Deniz holds a Master Degree on International Political Economy and Development from Fordham University, New York, United States and a Computer Engineering degree from the Bosphorus University of Istanbul, Turkey.
---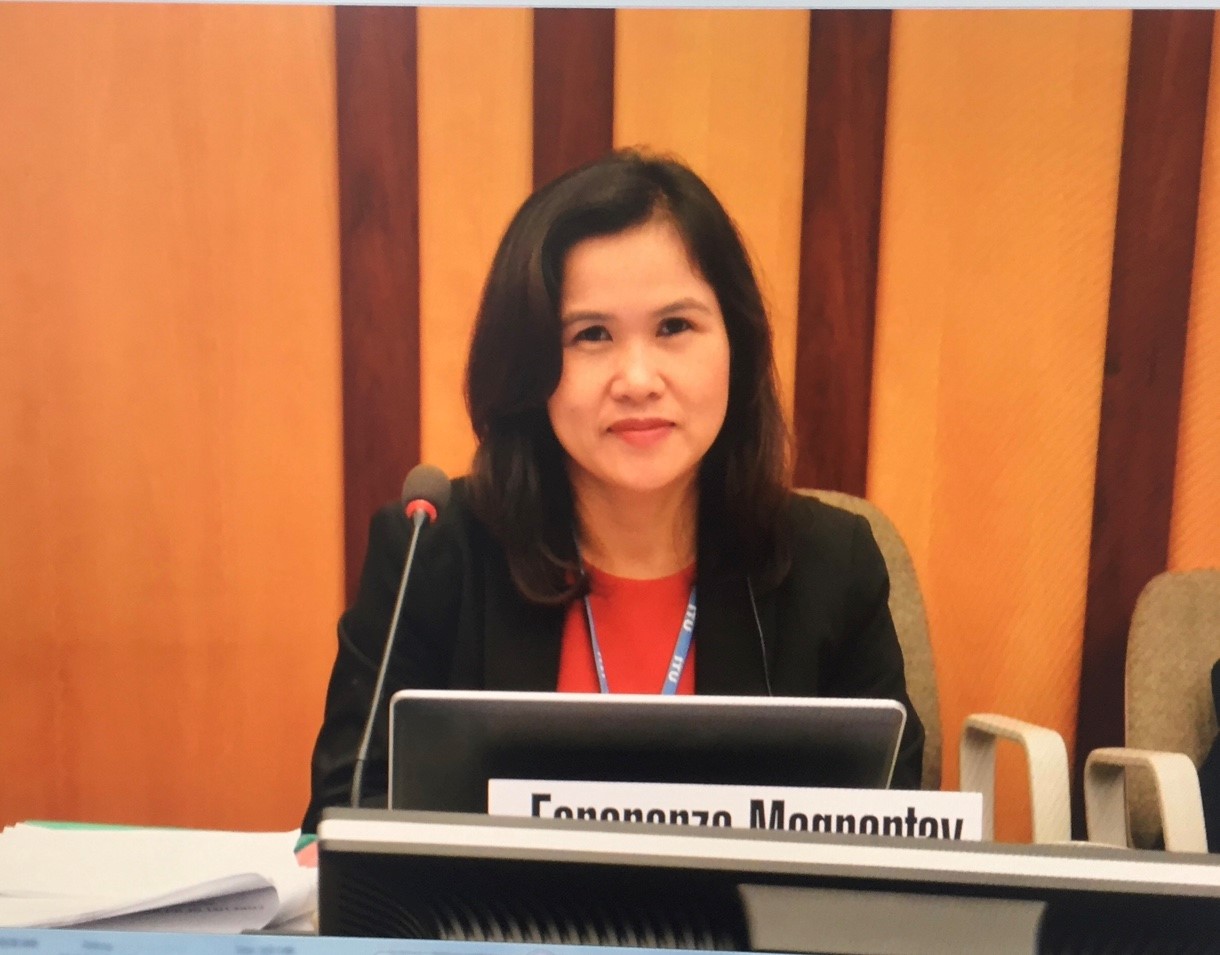 Esperanza Magpantay
Senior Statistician
International Telecommunication Union
Ms Esperanza Magpantay is the Senior Statistician of the ICT Data and Analytics division of the International Telecommunication Union (ITU), where she has been working since December 2000. She is responsible for the collection, harmonization and dissemination of ICT statistics. Ms Magpantay coordinates the work of the ITU Expert Groups on ICT indicators, the ITU's representative at the Partnership on Measuring ICT for Development and its Steering Committee, UN Inter-agency Expert Group on SDG Indicators and the UN Global Working Group on Big Data where she currently leads the Task Team on mobile phone big data. She has represented ITU in international meetings including the UN Statistical Commission and the UN Committee for the Coordination of Statistical Activities (CCSA), and in regional events giving presentations and trainings on ICT statistics. Before joining ITU, she worked for 7 years at the International Labour Office (ILO) in Geneva as a statistical officer. She has a degree in Statistics from the University of the Philippines and is a candidate in Master in Business Analytics and Big Data from IE University in Madrid, Spain.
---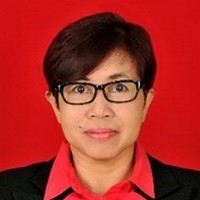 Titi Kanti Lestari
BPS-Statistics Indonesia
Titi Kanti Lestari has been works for BPS-Statistics Indonesia since 1983. Currently she is Director of Finance, Information Technology and Tourism Statistics. She is responsible to manage data collection, processing and analysis of finance, information technology and tourism statistics at BPS Statistics Indonesia. She is previously Director of Distributive Statistics which responsible for data collections, processing and analysis of international merchandise trade, transportation and domestic trade statistics. She is actively involved in UN Mobile Positioning Data Task Team. Titi has Ph.D from Monash University Australia in Applied Econometrics, and has Master Degree in Economic Development from Wollongong University Australia. She also has Bachelor Degree in Financial Management from University of Indonesia and Diploma in Statistics from Academy of Statistics Indonesia.
---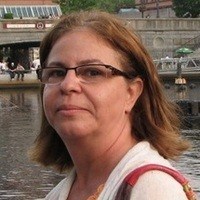 Maria do Carmo Dias Bueno
Brazilian Institute of Geography and Statistics (IBGE)
Graduated in Environmental Engineering, Master Degree in Geomatics and PhD in Demography. Coordinator of Special Projects in the Center for Documentation and Dissemination of Information of the Brazilian Institute of Geography and Statistics. Also acts as a GIS analyst. Interested in joining of Geography and Statistics and in the fields of Geography of Population and Sustainability Indicators.
---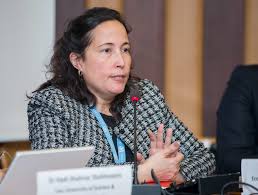 Scarlett Fondeur Gil
Economic Affairs Officer
UNCTAD
Ms. Scarlett Fondeur Gil is an Economics graduate from the Santo Domingo Institute of Technology in the Dominican Republic, with a Masters in International Relations from the University of East Anglia in the United Kingdom. She has been working for the last nine years as an Economic Affairs Officer for the ICT Analysis Section of the UN Conference on Trade and Development, UNCTAD, based in Geneva, Switzerland. She and her colleagues produce the annual Information Economy Report, which analyzes trends on ICT and the information economy in developing countries and makes policy recommendations to UNCTAD member states. She is also involved in the development of internationally comparable ICT statistics in the context of the Partnership on Measuring ICT for Development, which is composed by 13 international organizations. In this context, UNCTAD is a member of the Partnership's Task Group on E-waste measurement. UNCTAD currently collects data on the use of ICT by businesses, on the ICT sector, and on international trade in ICT goods, and aims to continue developing statistical work on measuring trade in ICT services, and gender and ICT.
---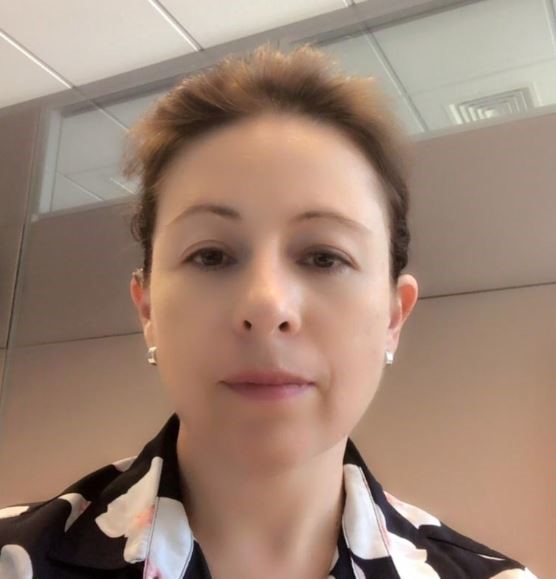 Valeria Jordán
Economic Affairs Officer
UNECLAC
Valeria Jordán is an economic affairs officer at the Division of Production, Productivity and Management of the United Nations Economic Commission for Latin America and the Caribbean (UNECLAC) in Santiago, Chile. She holds an MBA from the Universidad del Desarrollo, Santiago, Chile (2005).
Mrs. Jordan started her career in 1999 at the Bolivian Telecommunications Regulatory Agency, where she served as analyst of market competition. In 2006, she joined ECLAC to work on ICT4D. She has contributed to the development of ICT Indicators and the implementation of two ECLAC-European Commission regional projects on the information society (@LIS). Currently, she is in charge of ECLAC's Observatory of the Digital Development in Latin America and the Caribbean, a joint project with the European Commission's regional Facility for the Development in transition. She also manages an ECLAC project for measuring the digital economy using Big Data in Latin America. Her main fields of interest are ICT infrastructure, policies to foster digitalization and IoT connectivity, and the development of digital economy. She provides inputs for the design and implementation of the Latin America digital agendas (eLAC) and the development of a regional digital market.
She has contributed to the following ECLAC publications Universalizar el acceso a las tecnologías digitales para enfrentar los efectos del COVID-19 (2020),Tracking the digital footprint in Latin America and the Caribbean: Lessons learned from using big data to assess the digital economy (2020), Data, Algorithms and Policies. Redefining the Digital World (2018), From the Consumer Internet to the Industrial Internet. The New Digital Revolution (2016), Broadband in Latin America. Beyond Connectivity (2013), Fast-Tracking the Digital Revolution Broadband for Latin America and the Caribbean (2010).
---
Topics
---
Artificial Intelligence
Big Data
Digital Economy
Machine Learning
WSIS Action Lines
---
C11. International and regional cooperation
ICT statistics are useful and relevant to all WSIS Action Lines.
Sustainable Development Goals
---
Goal 4: Ensure inclusive and equitable quality education and promote lifelong learning opportunities for all

Goal 5: Achieve gender equality and empower all women and girls

Goal 9: Build resilient infrastructure, promote sustainable industrialization and foster innovation

Goal 17: Revitalize the global partnership for sustainable development
The methodology and experiences related to calculating indicators based on mobile phone big data will help countries to assess their level of ICT adoption and developments, that will help them formulate policies to accelerate the achievement of the SDGs.