The impact of digital transitions on society and economy (EC MEDICI)
---
EC MEDICI
Session 386
15:00–16:00 (UTC+02:00),
Thursday, 29 April 2021
Thematic Workshop
Nowadays there is a recurring buzzword: Digital Transformation (DX or DT) – it is an opportunity or a nightmare? The pandemic strengthened this trend, digital transformation will help to mitigate the effects of the crisis, improve resilience. "Resilience", by the way, another recurring term in the pandemic time. We all agree on the meaning of the term "transformation" but "Digital" has different meanings. Jim Swanson, CIO of Johnson & Johnson says "Digital is a loaded word that means many things to many people".
"Say 'digital' to persons and they think of going paperless; another might think of data analytics and artificial intelligence; another might picture Agile teams; and yet another might think of open-plan offices". A comprehensive definition of the term Digital transformation should be the integration of digital technology into all areas of activity, from business to public sector, fundamentally changing how we operate and deliver value to customers or citizens. The adoption of digital technology represented a true competitive advantage, literally "Competitive advantage refers to factors that allow a company to produce goods or services better or more cheaply than its competitors. These factors allow the productive entity to generate more sales or superior margins compared to its market competitors."
It is evident that digital transformation it is not a process "one size fits all", each specific sector and even activity requires a particular approach and custom solution; this starting from the three main branches: citizens, companies, public administrations. Because digital transformation will look different for every company, it can be hard to pinpoint a definition that applies to all. Sometimes this means walking away from long-standing business processes that companies were built upon in favour of relatively new practices that are still being defined. In such a situation the "trial and error[1]" finding by continues improvements the optimal solution is the practical approach.
Change in technology and user profiles cannot avoid impacting the market. The market is evolving in a very significant way. The diffusion of platforms if on one side creates new opportunities on the other side "kills" a number of existent businesses. The access to global service platforms creates a shortcut between offer and demand cutting out major part of the traditional added value chain, as it was long time ago because of malls it is now because of platforms. The big difference is that you don't need to invest relevant capitals to feed your business, the key investment is the creation of the digital platform, the asset you own is the number of users both on the offer and demand side, this to do not consider the fiscal benefits they usually enjoy compared with the traditional retail system.
Following the schema of some of the recent revolutions the idea was: digital technology is disruptive cancelling a number of businesses but new businesses will be created, the key point is that the specific nature of digital technology is actually creating less positions than the one eliminated. The visible effect now is an increasing number of workless people replaced by software and robots. In some fields the transition is carried out adding some digital intelligence to optimize workers activity to evolve later on to fully robotized systems.
Furthermore, everyone experienced in "ICT based innovation" knows that "It is not only a matter of technology". Human factors are an essential tile of the whole process as well as a re-thinking of the whole organisation and process. We must keep humans in the loop and carefully consider the social and economic impact due to digital transition.
In the light of WSIS Beyond 2015, toward 2025, a panel of distinguished speakers will explore digital transformation through different key topics ranging from socio-economic to ethic aspects outlining trends and outcomes.


[1] "a way of achieving an aim or solving a problem by trying a number of different methods and learning from the mistakes that you make" – Cambridge Dictionary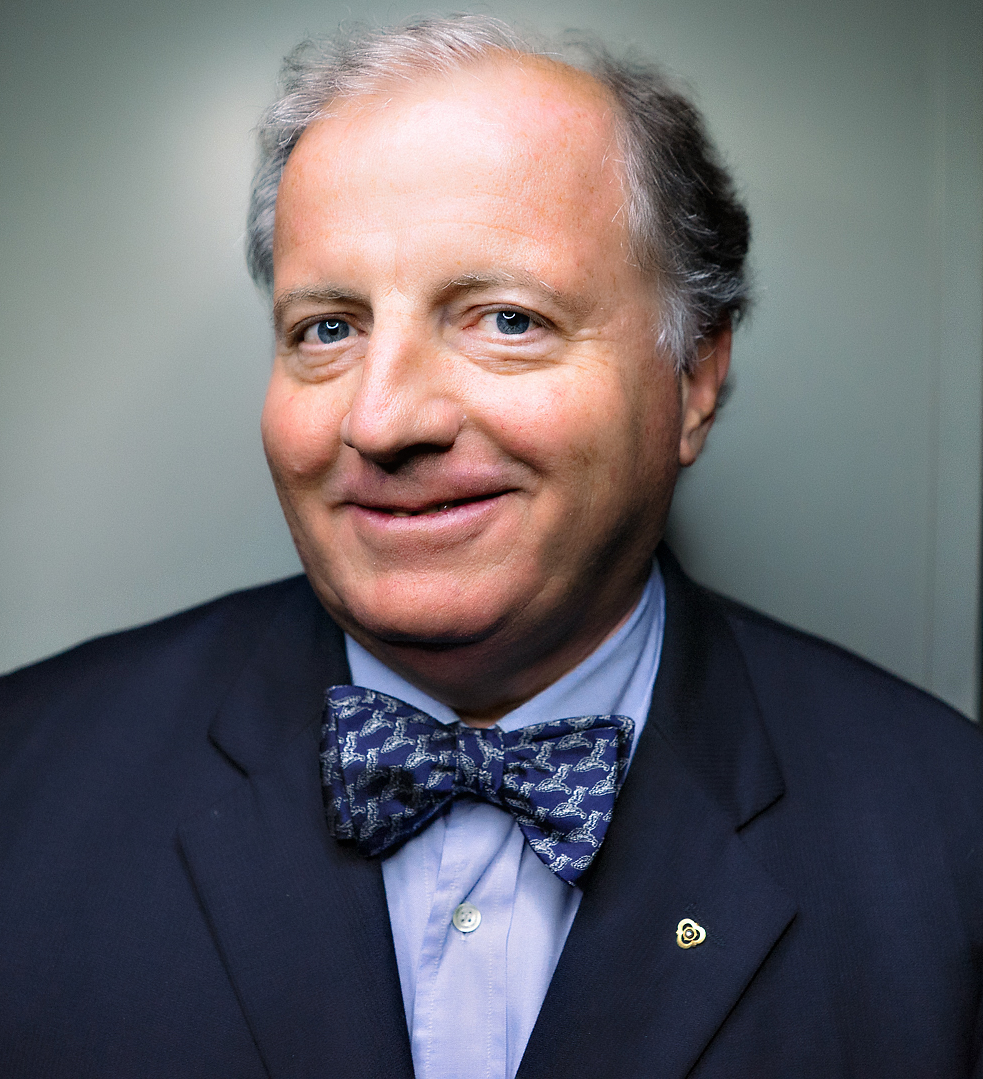 Alfredo M. Ronchi
Secretary General
MEDICI Framework of Cooperation - Italy
Moderator
Mr Ronchi is member of the following Boards of Directors: Global Forum, World Summit Award, European Youth Award, European Education New Society Association, Fondazione Italiana Nuove Comunicazioni. Member of the Keio University NoE. Ronchi is appointed as an expert by: European Commission, Council of Europe, Italian Association of Banks, National Research Council. National and international project coordinator. He cooperated as organizer or programme chair in W3C, ACM, IEEE conferences. Author/contributor of more than 400 papers and various books on: e-Services e-Culture, IPR, e-Government, e-Health, and e-Learning. Mr. Ronchi is a professor – Engineering Faculty, Politecnico di Milano.
---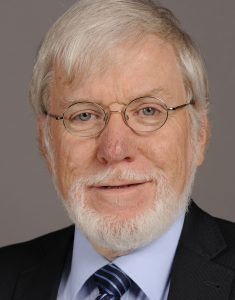 Christoph Stueckelberger
President
Globethics - Swizerland
Christoph Stückelberger (born 1951) is Founder, was Executive Director (2008-2016) and is President (since July 2016) of the global network on ethics "Globethics.net Foundation", based in Geneva/Switzerland and with ten offices on four continents. He is Executive Director of Geneva Agape Foundation in Geneva, mainly with partners in China. He is Prof. (em.) at the University of Basel, Distinguished Professor at the Technical University MEPhI in Moscow, Visiting Professor at GOU University in Enugu/Nigeria and at Kingdom Business College in Beijing/China. He got his doctor honoris causa (Dr. h.c.) from the UPC University in Kinshasa/DR Congo for his long-term engagement in Africa.
His main fields of research are economic/business ethics, trade ethics, finance ethics, political ethics, development ethics, environmental ethics and philanthropy. He published as author and editor many books and hundreds of articles on applied ethics, among others "Ethics in Higher Education" (eds. With Divya Singh, 2016), "Responsible Leadership" and four volumes "Global Ethics Applied (1500 pages), all downloadable for free.
He was Director of the Swiss Development Organisation "Bread for all" (14 years); Director of the Institute for Theology and Ethics of the Federation of Swiss Protestant Churches (4 Years); Editor-in- chief of a large Magazine (8 Years); Founder and President of Transparency International Switzerland; Member of the Commission for International Cooperation of the Swiss Government (14 years) and President of its sub-commission on WTO for several years; Member of the Swiss Ethics Committee on Non-human Biotechnology of the Swiss Government (9 years); Member and President of the Council of the Swiss Import Promotion Programme SIPPO to support imports from developing countries; President of the international microfinance institution ECLOF working in 30 developing countries (9 years); Founding President of the Swiss Association Church and Environment OeKU; member and consultant of various ethics committees of very large and small Banks (international, Switzerland, Germany, China) and a Sovereign Wealth Fund; consultant of international companies; member of Boards of academic Ethics Centers.
---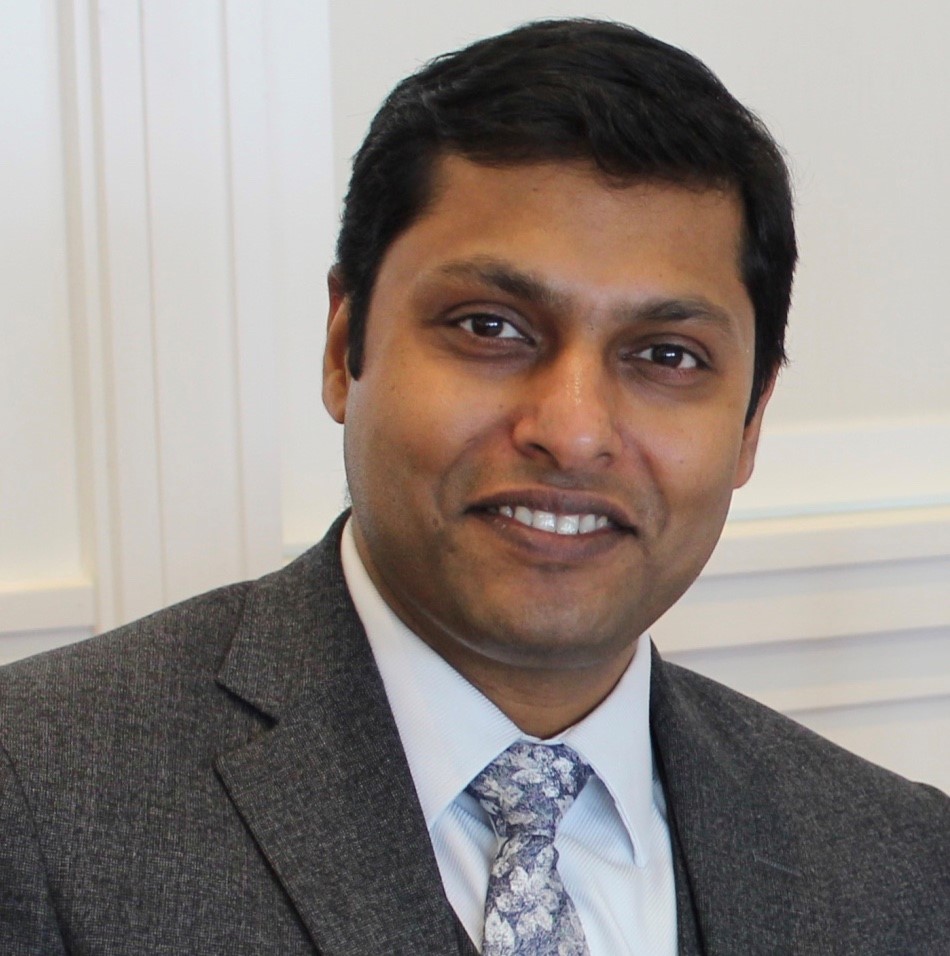 Valmiki Mukherjee
Founder & Chairman, Managing Director, EY
Cyber Future Foundation - United States of America
Valmiki is a preeminent and globally renowned Risk and Cyber Security executive leader with a distinguished career in developing, building and leading the cybersecurity transformation journey for many businesses, public agencies, nations and their civil societies around the world.
Valmiki in his career as a cybersecurity professional and multifaceted leader has built global platforms for leadership and leveraged it to make meaningful impact in collaboration with executive leaders from different domains to build and delivery comprehensive and outcome-oriented programs. He has supported his holistic cybersecurity thinking into action by sponsoring by projects, programs and initiatives both at his day job at EY as well as his nonprofit Cyber Future Foundation.
Valmiki is a proven leader and visionary with exceptional ability to build long-term relationships with industry across sectors, and internal stakeholders by establishing a high level of confidence, credibility and trust in advising and implementing solutions. In the industry and cyber security community, Valmiki has established himself to be an impactful business leader and market builder, with a keen understanding of business priorities and economic impacts. He has demonstrated expertise in rapidly enabling organizations with key strategy, policy, and technology risk management solutions.
In 2015 Valmiki founded the Cyber Future Foundation which is a global leadership platform for enabling a trusted cyberspace through multi-stakeholder collaboration. In 2016 Valmiki started the Cyber Future Summit series. In 2018 Valmiki founded the prestigious Cyber Future Dialogue in Davos. In 2019 Valmiki sponsored the first ever Global Commission on Cybersecurity Education which serves as the cyber capacity development advisory framework and body for a number of countries. In 2020 Valmiki founded the CFF Society of Mentors.
Valmiki currently works as a Managing Director at EY, serving as the Americas Cybersecurity Leader for Critical Infrastructure Sector of Oil & Gas, and Markets Leader for Cloud Security for Americas.
Valmiki is a Certified Information Systems Security Professional (CISSP), Certified on Risk in Information Security Control (CRISC), and a scholar of the Harvard Executive Leadership Program.
---
Eugenia Kovatcheva
Research Policy Director
ULSIT - Bulgaria
Dr. Kovatcheva is an Assoc. Prof. at the University of Library Study and Information Technologies (ULSIT) She is a Research policy Director. Her background is in telematics applications and learning approaches in education, and training; adaptive learning systems. Her areas of interest are Interdisciplinary applied research and innovation, Cyber Psychology, Information, Knowledge and Innovation Management, and applying of the ICT and Cloud Computing in Education and Cyber Security. Eugenia is a member of: Sociery for Information Technology and Teacher Education, and UNESCO chair ICT in Library Studies, Education and Cultural Heritage. Dr. Kovatcheva has participated in more than 70 EU and National projects for transfer of innovations in ICT in education and smart services. In more than 70 papers and seven students' textbooks, she has shared her experience in applying the ICT under the specific objectives of digtalisation and digital transfromation. Eugenia has been visited lecturer at the University of Electro-Communication, Tokyo, Japan, Academy Kokshetau, Kazakhstan, University of Middlesex, UK, University of Urbino, Italy.
---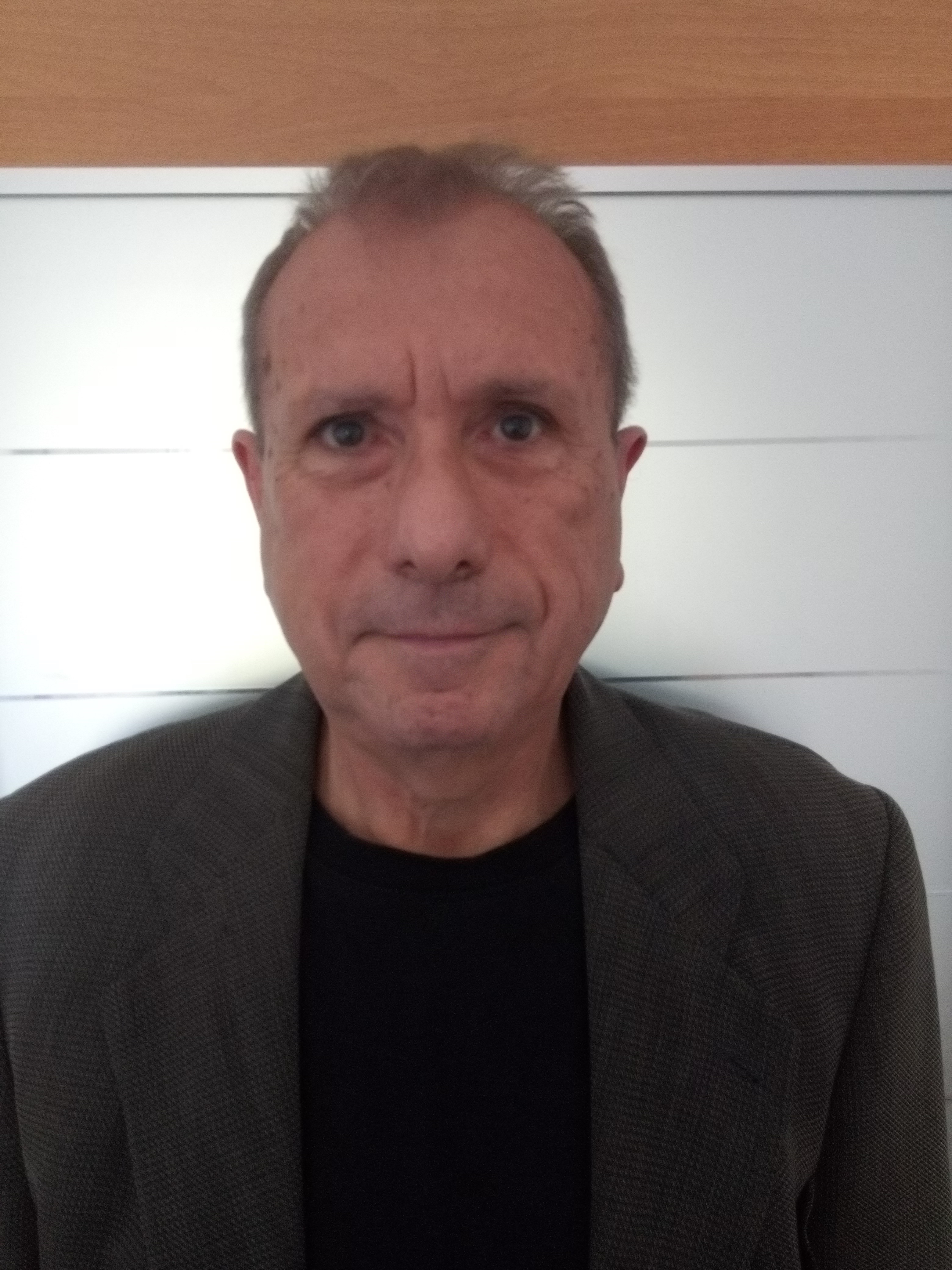 Dimitris Androutsopoulos
President
NetTechnologies - Finland
Dimitris Androutsopoulos is co founder and CEO of Net Technologies Finland Oy, a Helsinki based firm, specializing in ICT solutions to contribute to a sustainable smart and safe society. The company is expert in critical communications and services for critical infrastructure, member of Critical Communications Finland ecosystem.
With a background as Electronic Engineer (MSc Bradford) and research work in risk management of large ICT projects (Lappeenranta Finland), Dimitris has accumulated experience over 25 years in digital transformation procedures and societal impact in the fields of security and risk assessment, protection of large plants and communication networks for public safety.
---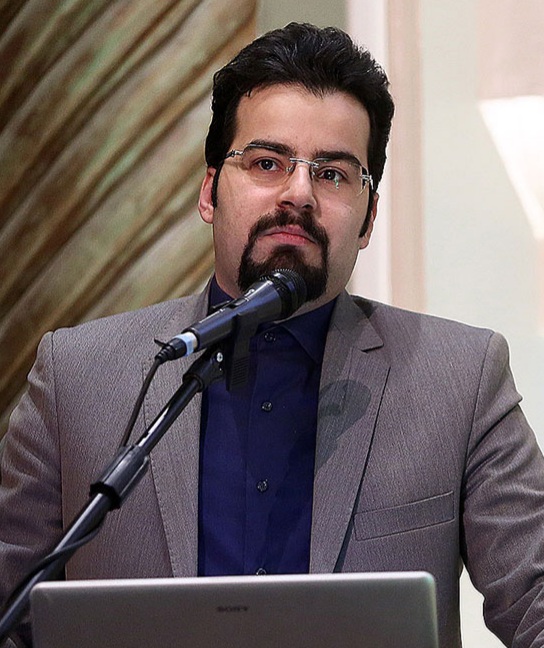 Mahdi Bina
Dr. Head
Smart city Council at Canada InnoGate Solutions - Canada
Mahdi Bina is a Smart city strategist. He is Head of Smart city Council at Canada InnoGate Solutions and has a rich experiences more than ten years as Secretary of Smart Cities Committee at Asian Mayors Forum (AMF) and Expert speaker in various international events such as WSIS ITU Congress, European Digital Week, Berlin Smart Mobility Dialogue, MWC, IoT ITU, MENA Cyber security Congress, General Assembly of Asian Mayors Forum, INOTEX SMARTehran, ITU IoT Academy and etc.
His background is in smart city, IoT, Cyber Security, risk management and open innovation with academic experiences with New York Technology and Austria Institute of Technology.
---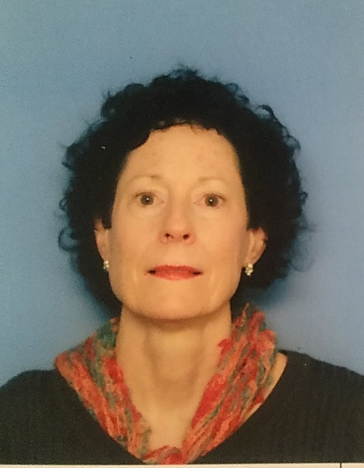 Lynn Thiesmeyer
Professor Emerita and Adjunct Professor at the Faculty of Information Studies
Keio University - Japan
Dr. Lynn Thiesmeyer specializes in Upper Mekong regional development, including Myanmar, Thailand, Laos, and southern China. She is Professor Emerita and Adjunct Professor of Environmental Information at Keio University, Japan's oldest academic university. She has worked as an advisor and co-researcher with the Asia-Pacific Economic Commission, with the United Nations Development Programme and UNESCO, the World Bank Gateway for Gender and Development, and to the MEDICI Framework of the European Commission.
She has previously been a lecturer for the United Nations Global Seminars in Japan and at the Graduate Program of Health Social Sciences of Mahidol University of Thailand, and was Research Advisor to the Mekong Institute of Thailand. Her publications include Human Insecurity in East Asia (ed., 2009), Informal and Illegal Movement in the Upper Greater Mekong Subregion (2010), articles on Environmental Policy in ASEAN, and book chapters on socio-economic and ecological impacts of development projects in rural Myanmar. In 2017 she was awarded the Keio University Award for Career Research Achievement on Socio-economic impacts of Regional Development Projects in Southeast Asia.
---
Pavan Duggal
Advocate at the Supreme Court
President & Founder ICCC - India
While a practicing Advocate, Supreme Court of India, Dr. Pavan Duggal has made an immense impact with an international reputation as an Expert and Authority on Cyber Law, Cyber Security Law, Artificial Intelligence Law & E-commerce law.Dr. Duggal has been acknowledged as one of the top 4 Cyber Lawyers around the world. WDD [World Domain Day] recognizes him as one of the top 10 Cyber Lawyers around the world.Dr. Pavan Duggal, is the Founder & Chairman of International Commission on Cyber Security Law. He is also the President of Cyberlaws.Net and has been working in the pioneering area of Cyber Law, Cyber Security Law & Mobile Law. Pavan is also heading the Artificial Intelligence Law Hub and Blockchain Law Epicentre. His empanelment as a consultant to UNCTAD and UNESCAP on Cyber Law and Cyber Crime respectively, membership of the AFACT Legal Working Group of the UN / CEFAT, consulting as an expert with the Council Of Europe on Cyber Crime, inclusion in the Board of Experts of European Commission's Dr. E-commerce and his work as an expert authority on a Cyber Law primer for E-ASEAN Task Force and as a reviewer for Asian Development Bank speaks volumes of his worldwide acceptance as an authority. Pavan is the President of Cyberlaw Asia, Asia's pioneering organization committed to the passing of dynamic cyber laws in the Asian continent. Dr Duggal is also a member of the WIPO Arbitration and Mediation Center Panel of Neutrals. Dr.Duggal is a regular on the lecture circuit. He has spoken at over 2000 Conferences, Seminars and Workshops in the last seven years, and has lectured extensively in select Law Colleges. As a Writer, he has made his mark with 130 Books on various aspects of the law in the last 20 years. He has contributed a continuing weekly column on diverse aspects of the law, titled 'Brief Cases' to the Economic Times, for the last seven years. Dr. Pavan Duggal, in association with International Telecommunications Union, conducted two Training cum Sensitization Programmes for the elected Judges and Officers of the International Court of Justice (ICJ) at The Hague, Netherlands on 23rd May, 2019.Pavan conducts 21 different online courses at Cyberlaw University, whichhave been subscribed by more than 22,500 students from 168 countries, speaking 48 national langauges with excellent ratings. More about Dr. Pavan Duggal is available at www.pavanduggal.com/ and http://www.linkedin.com/in/pavanduggal.
---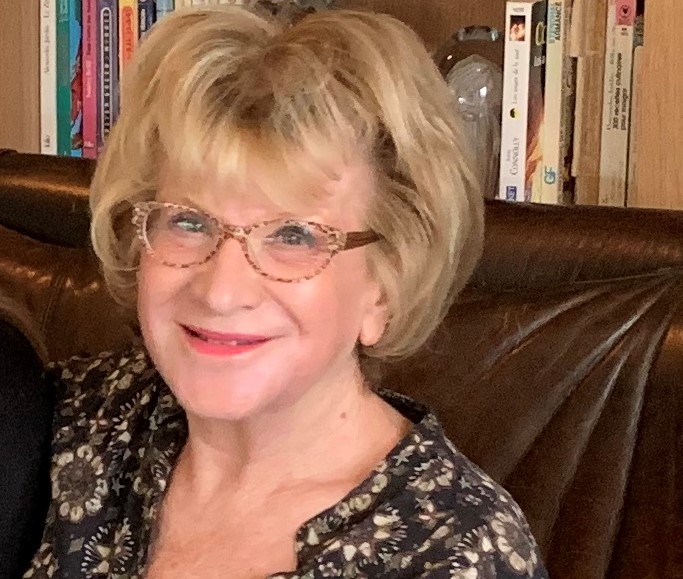 Sylviane Toporkoff
President
ITEMS International - France
Dr. Sylviane Toporkoff: is the Founder & President of the Global Forum on Shaping the Future. She is Founding Partner of ITEMS International, a consulting firm specialized in the Digital Society, public policy, and building ICT strategies. She created the Institute of European studies at the University of Paris 8.
Dr. Toporkoff is world renowned in ICT circles, a member of several scientific committees, and the author of multiple books and publications on ICT.
"Chevalier of the Legion of Honor" and medal of "Arts, Sciences and Letters".
---
Topics
---
Artificial Intelligence
Cloud Computing
Cultural Diversity
Cybersecurity
Digital Divide
Digital Economy
Digital Inclusion
Digital Transformation
Education
Environment
Health
Infrastructure
Machine Learning
Smart Cities
WSIS Action Lines
---
C1. The role of governments and all stakeholders in the promotion of ICTs for development

C2. Information and communication infrastructure

C3. Access to information and knowledge

C4. Capacity building

C5. Building confidence and security in use of ICTs

C6. Enabling environment

C7. ICT applications: benefits in all aspects of life — E-government

C7. ICT applications: benefits in all aspects of life — E-health

C8. Cultural diversity and identity, linguistic diversity and local content

C10. Ethical dimensions of the Information Society
This session deals with technologies, human factors, social issues, privacy, security, capacity building, e-services, cultural aspects, economy, working positions and more.
Sustainable Development Goals
---
Goal 3: Ensure healthy lives and promote well-being for all

Goal 4: Ensure inclusive and equitable quality education and promote lifelong learning opportunities for all

Goal 8: Promote inclusive and sustainable economic growth, employment and decent work for all

Goal 9: Build resilient infrastructure, promote sustainable industrialization and foster innovation

Goal 11: Make cities inclusive, safe, resilient and sustainable

Goal 16: Promote just, peaceful and inclusive societies
This session deals with technologies, human factors, social issues, privacy, security, capacity building, e-services, cultural aspects, economy, working positions and more.
Links
---
https://digital-strategy.ec.europa.eu/en
https://digital-strategy.ec.europa.eu/en/library/shaping-digital-transformation-europe
https://digital-strategy.ec.europa.eu/en/policies/european-approach-artificial-intelligence
https://digital-strategy.ec.europa.eu/en/library/excellence-and-trust-ai-brochure
https://digital-strategy.ec.europa.eu/en/policies/digital-skills-and-jobs
https://ec.europa.eu/info/strategy/priorities-2019-2024/europe-fit-digital-age/digital-services-act-ensuring-safe-and-accountable-online-environment_en
https://ec.europa.eu/info/strategy/priorities-2019-2024/europe-fit-digital-age/european-industrial-strategy_en
https://www.mckinsey.com/business-functions/organization/our-insights/unlocking-success-in-digital-transformations
https://www.osservatori.net/en/home