High-Level Dialogue: Ensuring inclusion in the AI world
---
UNESCO
Session 353
16:00–17:00 (UTC+02:00),
Thursday, 20 May 2021
Real-time human captioning
High-Level Dialogue
Artificial intelligence (AI) is a frontline technology with profound implications for human beings, cultures, societies and the environment. AI has the potential to be our ally in the struggle for a more equitable, fair, and sustainable future. It is remarkable that AI generated some of the earliest alerts about the COVID-19 outbreak, even before it was confirmed, by routinely scanning hundreds or thousands of governmental and media data sources in multiple languages. This analytical capacity has also helped accelerate the discovery of the vaccines, and even understanding the protein structures. Self-learning algorithms and smart machines are playing an increasingly important role in our efforts to recover from the current crisis. Digital platforms and infrastructure have been broadened to keep our economies, our schools and our societies going.
We must always keep in mind that AI technologies also possess significant risks and challenges, especially in terms of deepening the existing divides, exacerbating gender disparities, and infringing on human dignity and human rights. This is why there are many initiatives that have emerged to ensure that these technologies help to overcome the current crisis and mitigate future risks, while tackling the downsides. Thus, the European Union is launching its AI rulebook and UNESCO member states are negotiating the Recommendation on the Ethics of AI.
This high level session is aimed at taking stock of where we are and how to move forward with the tools that we have and that are about to be developed. Speakers will share their perspectives on how to make sure that developments in these technologies do not create new forms of exclusion and inequalities, including gender, and how to justly distribute the benefits.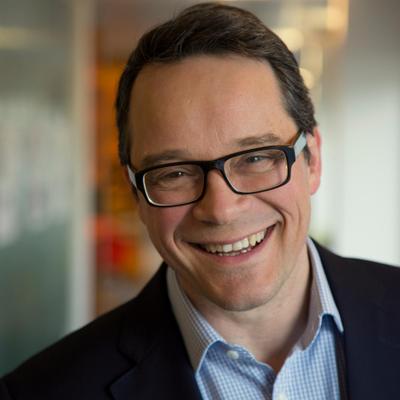 Mr Axel Threlfall
Editor-at-Large
Reuters, London
Moderator
Axel Threlfall is Editor-at-Large, Reuters, based in London. Alongside his editorial duties, he hosts high-profile engagements and thought leadership events for and on behalf of Reuters and Thomson Reuters, such as the Newsmaker series and the World Economic Forum news programming in Davos. He was previously Lead European Anchor for Reuters Digital Video. Prior to joining Reuters, Axel spent five years as an anchor for CNBC in London. Before that, he was an editor with The Wall Street Journal in New York and a news reporter for Bloomberg in London. He has also advised businesses and NGOs on their dealings with the international media. He has a BA in History from Durham University and a postgraduate degree in journalism from City University, London.
---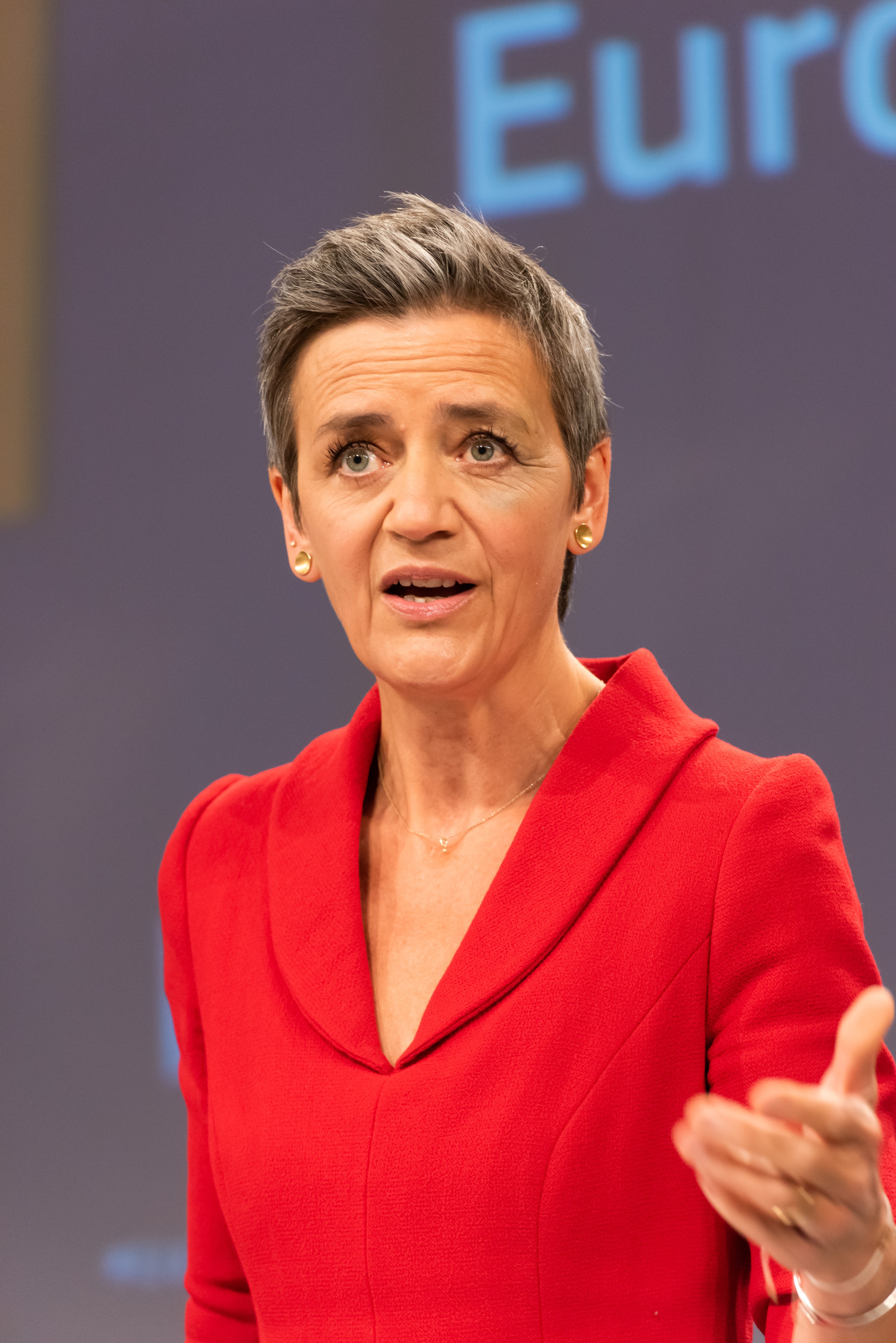 Ms Margrethe Vestager
Executive Vice-President for A Europe Fit for the Digital Age
European Commission
Margrethe Vestager, age 53, is EU Executive Vice President-designate for the digital area and Commissioner for Competition. She previously served as Minister for Economic Affairs and the Interior (2011-14) and Minister for Education (1998-2001) of Denmark, and as President of the ECOFIN Council (2012). She was Political leader of the Danish Social Liberal Party (2007-14), and has worked for the Danish Ministry of Finance (1993-95). Ms. Vestager holds an MSc in Economics (University of Copenhagen).
---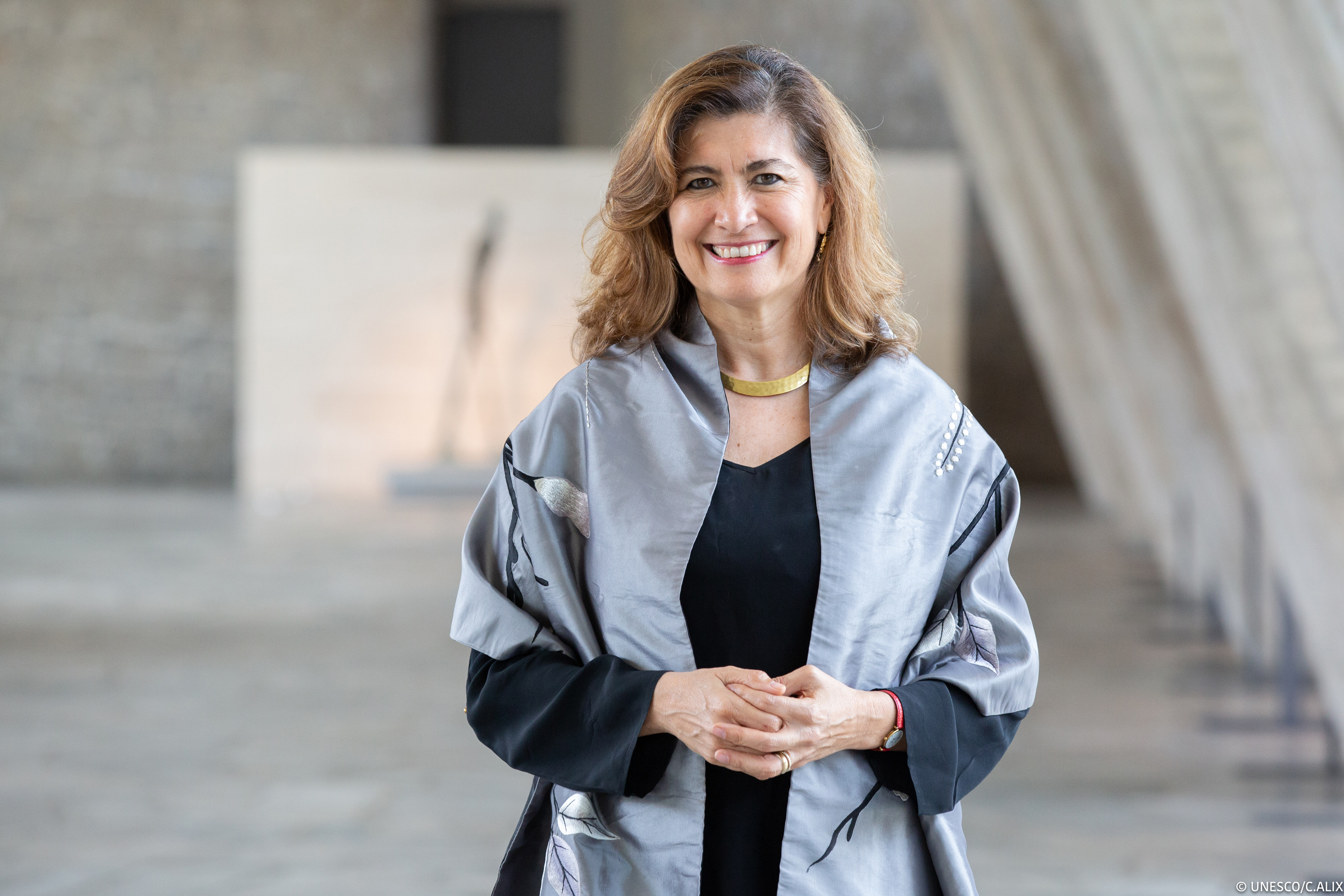 Ms Gabriela Ramos
Assistant Director-General for Social and Human Sciences
UNESCO
Gabriela Ramos is the Assistant Director-General for the Social and Human Sciences of UNESCO, where she oversees the contributions of the institution to build inclusive and peaceful societies. Her agenda includes the achievement of social inclusion and gender equality, advancing youth development; promotion of values through sports; anti-racism and anti-discriminatory agenda and ethics of artificial intelligence. Her appointment at UNESCO allows her to continue supporting an agenda of inclusive growth, and the respect of human rights and human dignity.
Prior to this position, Ms. Ramos served as the Chief of Staff and Sherpa to the G20/G7/APEC in the OECD, contributing to the global agenda as well as leading the OECD's New Approaches to Economic Challenges, Inclusive Growth Initiative, Gender Strategy, and the work on well-being and children. In 2019, she launched the Business for Inclusive Growth (B4IG) platform, bringing together 40 major multinational companies committed to reducing inequalities.
---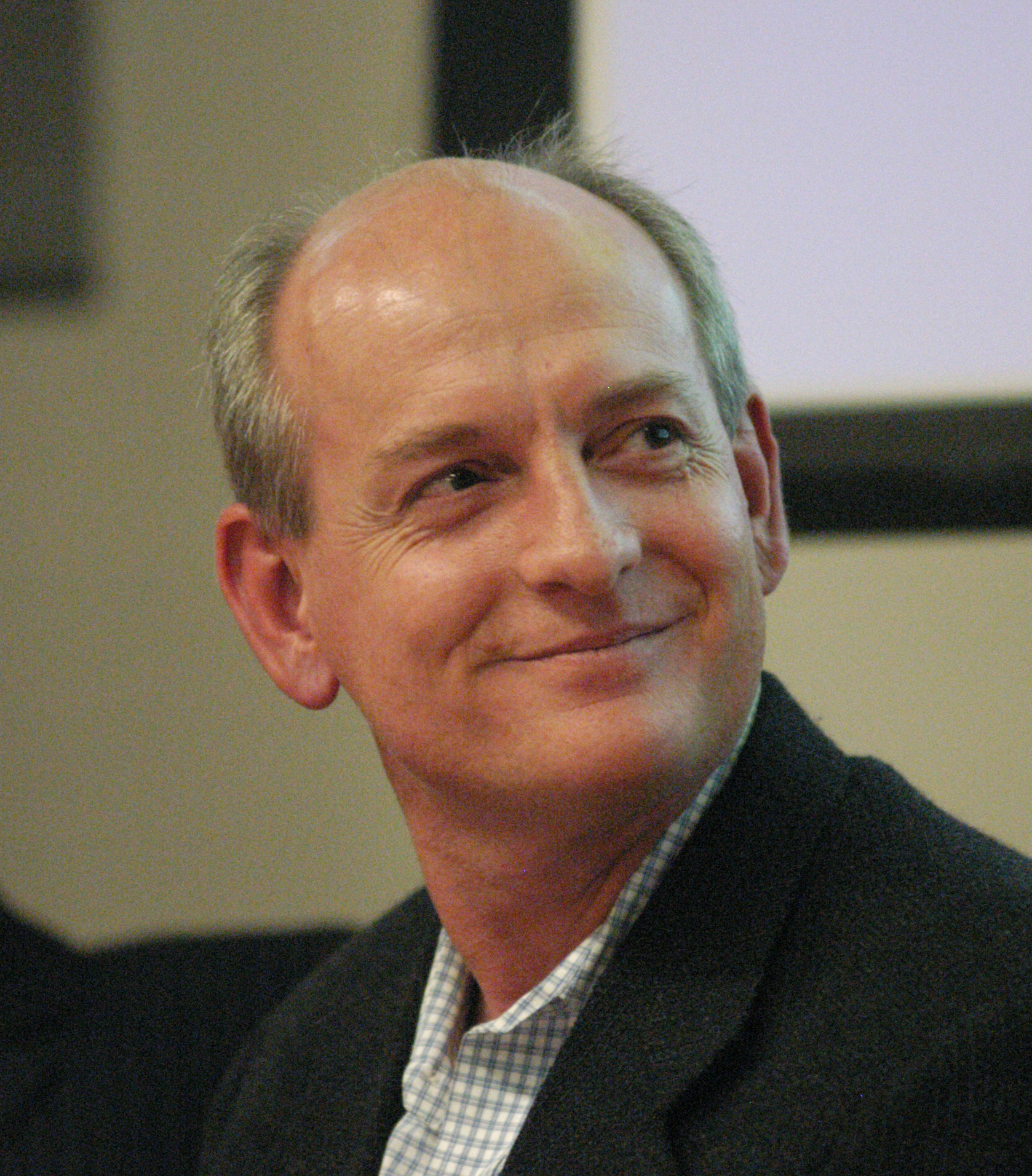 Mr Stuart Russell
Professor of Computer Science
University of California, Berkeley
Stuart Russell is a Professor of Computer Science at the University of California at Berkeley, holder of the Smith-Zadeh Chair in Engineering, and Director of the Center for Human-Compatible AI. He is a recipient of the IJCAI Computers and Thought Award and from 2012 to 2014 held the Chaire Blaise Pascal in Paris. He is an Honorary Fellow of Wadham College, Oxford, an Andrew Carnegie Fellow, and a Fellow of the American Association for Artificial Intelligence, the Association for Computing Machinery, and the American Association for the Advancement of Science. His book "Artificial Intelligence: A Modern Approach" (with Peter Norvig) is the standard text in AI, used in 1500 universities in 135 countries. His research covers a wide range of topics in artificial intelligence, with an emphasis on the long-term future of artificial intelligence and its relation to humanity. He has developed a new global seismic monitoring system for the nuclear-test-ban treaty and is currently working to ban lethal autonomous weapons.
---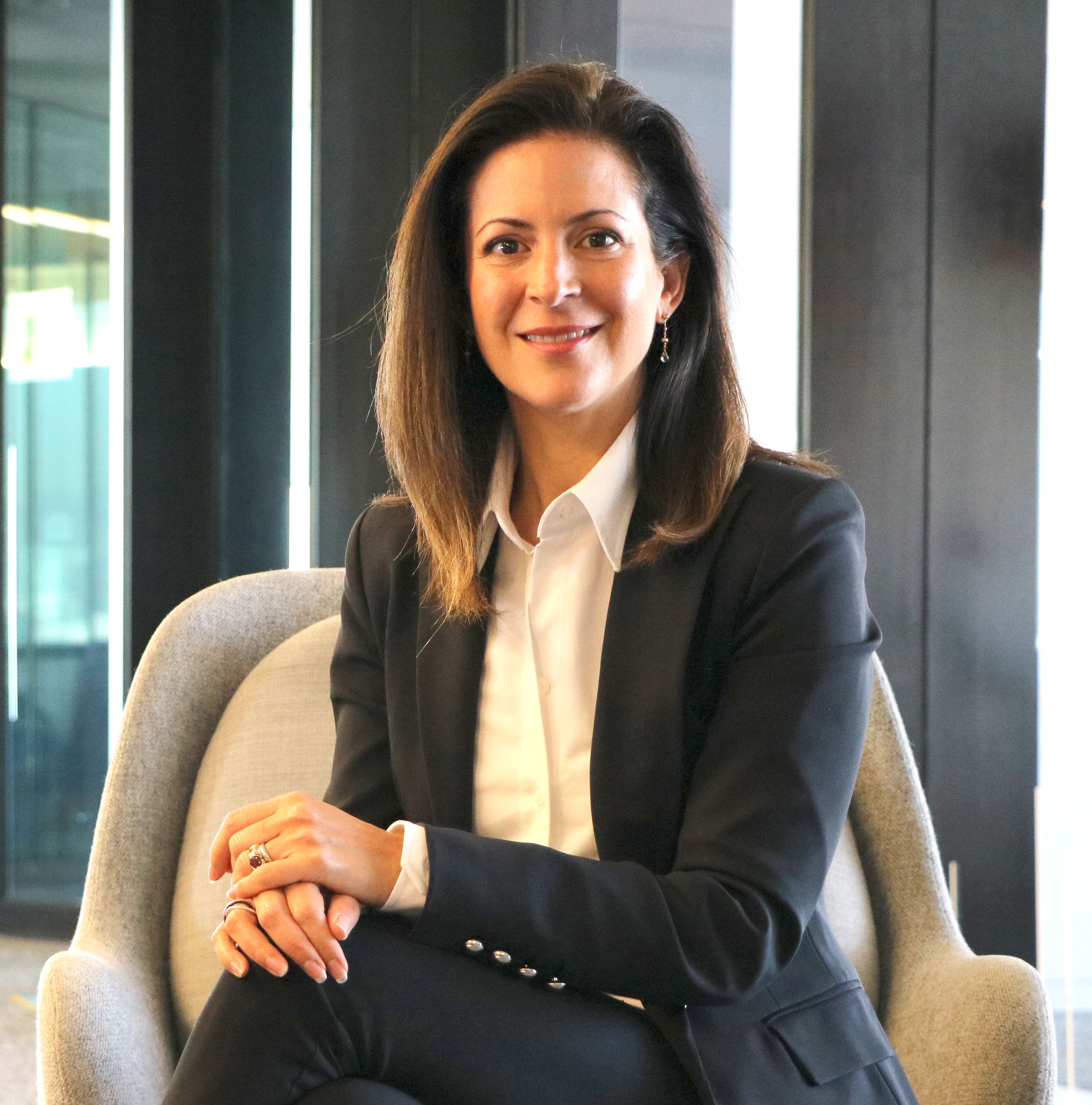 Ms Mónica Aspe Bernal
CEO
AT&T Mexico
Mónica Aspe leads AT&T México, the game-changer in the country's telecommunications sector, providing mobile services to 19 million people and businesses, as well as wholesale customers who serve millions more.
Mónica has 20 years of experience in the telecommunications sector, and has been an entrepreneur, a public official, and a diplomat.
Before her appointment as CEO, she was Interim CEO and VP of External Affairs & Corporate Communications at AT&T Mexico. Prior to joining AT&T, Mónica served as Mexico´s Ambassador to the Organization for Economic Cooperation and Development (OECD), where she chaired the Board of the OECD's Development Centre.
Previously, Mónica was Mexico's Undersecretary of Communications, where she led the implementation of the 2013 telecommunications reform.
Mónica currently serves as an independent board member of three publicly traded companies.
---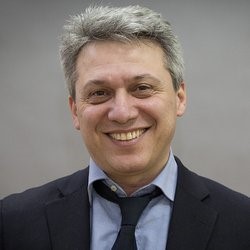 Mr Rashid Ismailov
President
PJSC «VimpelCom», Russia
Rashid was born on November 2, 1965 in Baku.
Graduated historical faculty at Lomonosov Moscow State University, as well as Moscow State Technical University (MSTU MAMI) with a degree in Economics and Enterprise Management.
Over the past years, Rashid has held many executive positions in various companies of a high- tech sector, like Ericsson, Huawei Technologies and Nokia.
From 2014 to 2018, Rashid worked as a Deputy Minister at the Ministry of Digital Development, Communications and Mass Media of the Russian Federation.
In August 2020, Rashid Ismailov was appointed to the position of a President in PJSC "VimpelCom". His responsibilities include managing the provision of communication services for a number of government institutions. The Russian Federation has nominated Mr. Rashid Ismailov for the post of Secretary-General of the International Telecommunication Union (ITU), with the elections taking place during the ITU Plenipotentiary Conference in 2022.
---
Topics
---
Artificial Intelligence
Digital Transformation
Ethics
WSIS Action Lines
---
C10. Ethical dimensions of the Information Society
Sustainable Development Goals
---
Goal 3: Ensure healthy lives and promote well-being for all

Goal 4: Ensure inclusive and equitable quality education and promote lifelong learning opportunities for all

Goal 5: Achieve gender equality and empower all women and girls

Goal 8: Promote inclusive and sustainable economic growth, employment and decent work for all

Goal 10: Reduce inequality within and among countries

Goal 16: Promote just, peaceful and inclusive societies