High-Level Dialogue: Ageing in a Digital World: From Vulnerable to Valuable
---
ITU/WSIS/GCOA
Session 346
15:00–16:30 (UTC+02:00),
Monday, 17 May 2021
Real-time human captioning
ICTs and Older Persons
High-Level Dialogue
Announcement of the Hackathon winners and the WSIS Forum 2021 Healthy Ageing Innovation Prize
The Mega-Trend of Ageing – long lives to 100 as a matter of course and more old than young in all societies as they modernize -- is one of the powerful global trends of our 21st century, if still underappreciated, too often misunderstood and certainly under recognized. During 2021, however, the global community led by the UN and the WHO launched the Decade of Healthy Ageing, ITU-WSIS continued its ground-breaking inclusion of Older Persons in its Summit and the world recognized the society-wide impact of the particular risks of older adults as a consequence of the Covid-19 Global Pandemic. As today's 1 billion older adults over 60 will double to 2 billion by mid-century, it becomes even more clear that ICTs – for better health care, more active ageing, progress of the Silver Economy (now at $17 Trillion) and enabling happier and purpose-filled lives for all ages – have a profoundly transformative role in the enrichment, economic value and health of all our communities. This "Ageing in a Digital World: from Vulnerable to Valuable" High Level Dialogue will raise awareness among policy makers and all public-private sector stakeholders on how the mega-trend of ageing is a great opportunity itself, dependent on age-friendly digital environments for all.
Ageing in a Digital World: from Vulnerable to Valuable is also the title of the first ITU guidelines report on global ageing and the power of technology, that is set to be launched at this session. Both the WSIS Session and the ITU report aim at raising awareness among policy makers and all public-private sector stakeholders on how the mega-trend of ageing is a great opportunity itself, dependent on age-friendly digital environments for all.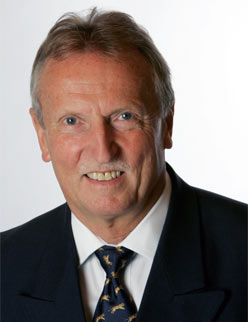 Mr. Malcolm Johnson
Deputy Secretary-General
International Telecommunications Union
---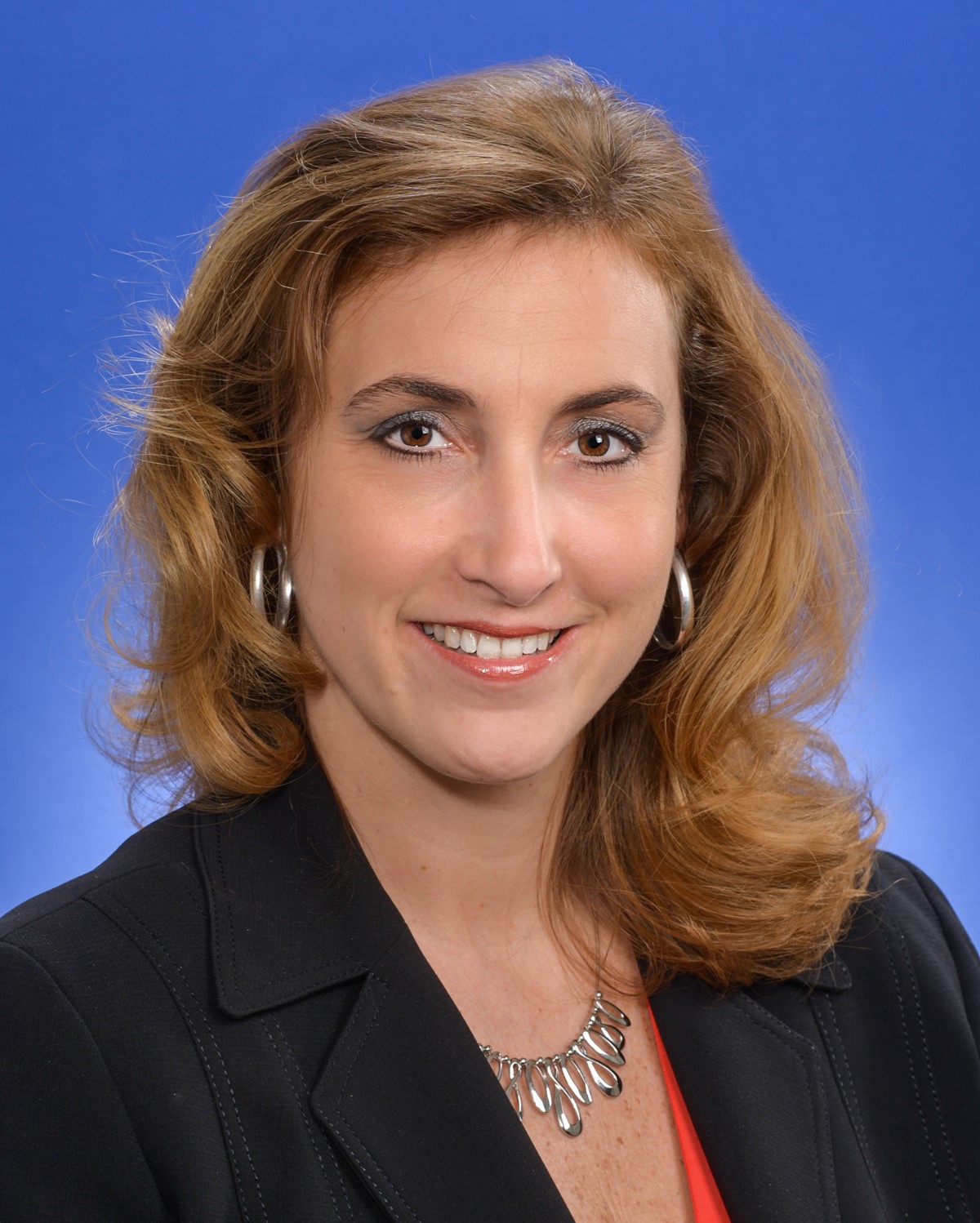 Ms Phyllis Barkman Ferrell
Global Head, External Engagement, Alzheimer's and Neurodegeneration
Eli Lilly & Company
Phyllis Ferrell is the Global Head of External Engagement for Alzheimer's disease and Neurodegeneration at Eli Lilly & Company, where she previously served as the leader of the Global Alzheimer's disease development team. Ferrell's most recent prior position was Vice President of the Chief Commercial Services Officer for Eli Lilly and Company.

Ferrell has been with Lilly for more than 25 years and has held many leadership roles throughout the organization. She has led efforts in medical affairs, medical development, commercial capabilities, sales, marketing, recruiting, business development, strategy, transformation, Six Sigma, and corporate financial planning.

Ferrell received a Bachelor of Arts degree in economics and management with minors in computational mathematics and Asian studies from DePauw University. She graduated Phi Beta Kappa and with Magna Cum Laude honors in 1994. She received an MBA in general management and a certificate in public management from the Stanford University Graduate School of Business in 2001 and graduated with both Arjay Miller Scholar honors and as the Arbuckle Award recipient.

Phyllis was recognized with the Rising Star Award from the Healthcare Businesswomen's Association and the Indianapolis Star Top 40 Under 40. Phyllis is a current member of the World Dementia Council, a steering committee member of the Milken Institute Center for Aging Alliance for Dementia Care and NMQF Alzheimer's Disease Index working groups, and a strategic reviewer for the Alzheimer's Disease Drug Discovery Foundation Diagnostics Accelerator. She is also a member of the Indiana Chapter of the Healthcare Businesswomen's Association; on the Boards of Directors for Alzheimer's Research UK EDoN, Gates Ventures Alzheimer's Disease Data Initiative, the Indiana Chapter of the Alzheimer's Association, Stanford Associate Board of Governors, Indianapolis 500 Festival, and the Lebanon Area Boys & Girls Club. Phyllis is a founding member of Women Against Alzheimer's and Women of Impact Boone County; co-chair of the Women's Leadership Council; the alumna sponsor of the Women in Economics and Business Program at DePauw University; a member of the Washington C. DePauw Society; a Tocqueville donor to United Way; an active supporter of Boone County Special Olympics and the Boone County Community Foundation; and a coach's wife and mother of two very active boys (ages 19 and 14).
---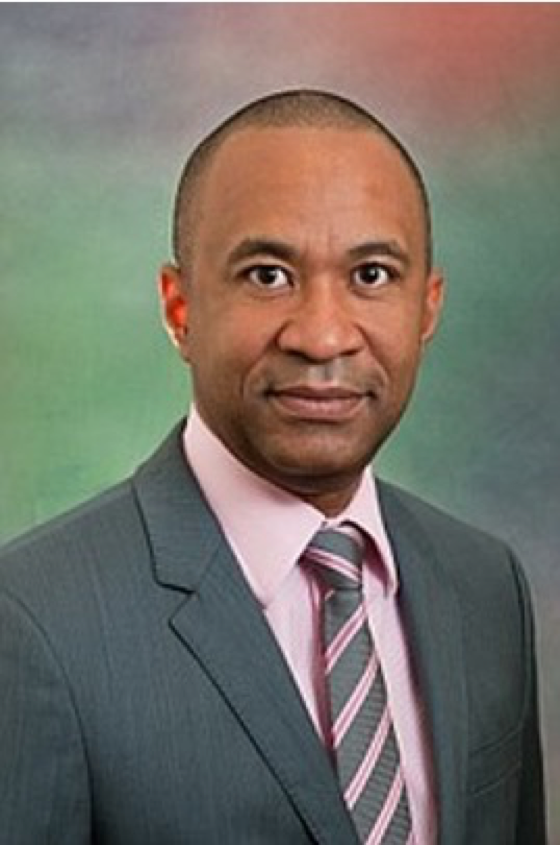 Mr. Stephen Bereaux
Deputy Director, Telecommunications Development Bureau
ITU
Stephen Bereaux is the Deputy to the Director of the ITU Telecommunication Development Bureau since 7 March 2020. Mr. Bereaux is an experienced regulator, with more than 20 years of executive and senior management experience in regulatory bodies in the Caribbean region. Prior to joining ITU, Mr Bereaux was Chief Executive Officer of the Utilities Regulation and Competition Authority (URCA), Bahamas which regulates the ICT and Electricity sectors, advises the Government on policies relating to those sectors, and represents The Bahamas at international sector related organisations such as the ITU. Prior to joining URCA in 2010, Mr. Bereaux served in senior management roles at the Telecommunications Authority of Trinidad and Tobago (TATT) from 2004. Before becoming a Regulator, Mr. Bereaux, an Attorney by profession since 1996, practiced law at multinational firms based in London and Hong Kong, specialising in Information Technology and Telecommunications Law.
---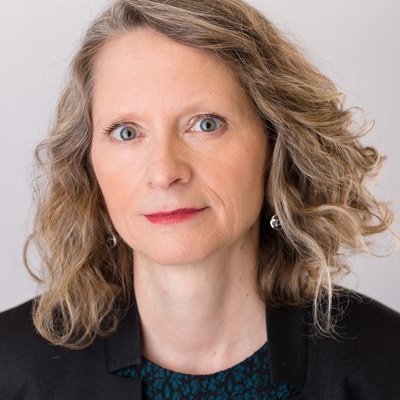 Ms. Peggy Hicks
Director, Thematic Engagement, Special Procedures and Right to Development Division
UN Human Rights Office
Since January 2016, Peggy Hicks has served as director of the Thematic Engagement, Special Procedures and Right to Development Division of the UN Human Rights Office (OHCHR). She provides strategic direction to the UN Human Rights Office's work on a broad range of pressing human rights issues, including human rights in the digital age and expanding civic space. From 2005 to 2015, she was global advocacy director at Human Rights Watch, where she was responsible for managing Human Rights Watch's advocacy team and providing direction to its advocacy worldwide. Ms. Hicks previously served as the director of the Office of Returns and Communities in the UN mission in Kosovo and as Deputy High Representative for Human Rights in Bosnia and Herzegovina. She has also worked as the Director of Programs for the International Human Rights Law Group, and as clinical professor of human rights and refugee law at the University of Minnesota Law School. Ms. Hicks is a graduate of Columbia Law School and the University of Michigan.
---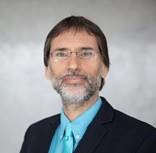 Dr. Anshu Banerjee
Senior Advisor WHO's Department of Reproductive Health and Research including the UNDP/UNFPA/UNICEF/WHO/World Bank Special Programme of Research, Development, and Research Training in Human Reproduction (HRP)
World Health Organization
Dr Anshu Banerjee is the Director for WHO's Department of Maternal, Newborn, Child and Adolescent Health & Ageing. He has 30+ years in public health, he has worked in a variety of capacities, with civil society, bilateral agencies, funding agencies and WHO. Dr Banerjee holds a PhD in tuberculosis control from the University of Amsterdam, Netherlands, a Master's in Public Health for Developing Countries from the London School of Hygiene and Tropical Medicine, United Kingdom, and a medical degree from the University of Antwerp, Belgium.
---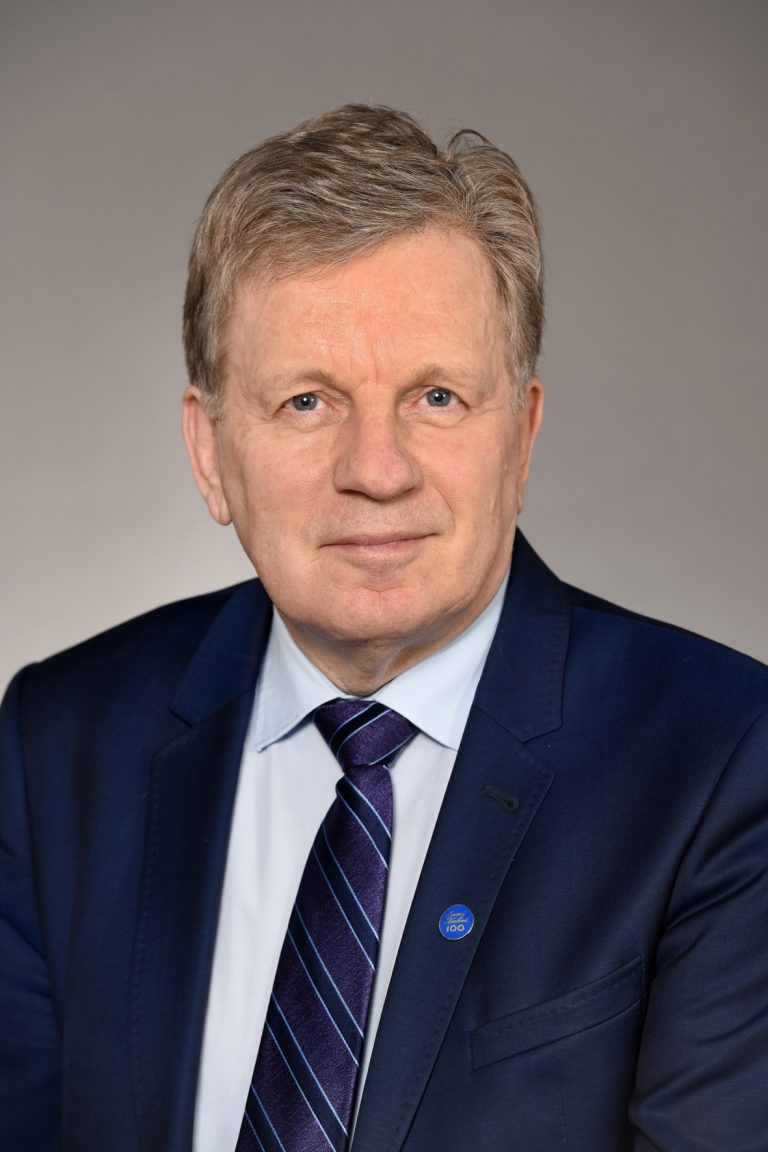 Mr. Esko Aho
Former Prime Minister
Finland
Esko Aho is Chairman of the Board of Cinia Oy and Adven Group and on the Supervisory Board of Sberbank, Russia's biggest bank. He is a member of Europe, Middle East and Africa Advisory Council at JP Morgan.
Mr. Aho was a Member of the Finnish Parliament from 1983 to 2003 where he chaired the Centre Party from 1990 to 2002 and was elected Prime Minister at the age of 36, making him the youngest PM in Finland's history. Under his leadership, Finland joined the European Union. After his political career, Mr. Aho served as President of the Finnish Innovation Fund Sitra and then led Corporate Relations and Responsibility at Nokia. Mr. Aho serves as elected member of the Executive Board at the International Chamber of Commerce. He is an invited member of Club de Madrid, an independent organization of former heads of state and government dedicated to strengthening democracy.
---
Ms. Daniela Bas
Director, Division for Inclusive Social Development
UNDESA
Ms. Daniela Bas, of Italian nationality, is the Director of the Division for Inclusive Social Development at the United Nations Department of Economic and Social Affairs since May 2011. Political scientist with a major in International Politics, she graduated Magna Cum Laude with a dissertation on "The elimination of architectural barriers and the employment of people with physical disabilities". She is also a certified journalist and worked for major press, Radio and Television networks and is also a certified multicultural/life coach. Ms. Bas interest has always been people-centred in the various activities, associations, and professional roles she has held. In addition to her work at the United Nations from 1986 to 1995, she held managerial roles until 2000 in the private sector in Italy. From then until 2011, before joining UNDESA she was, inter alia, adviser for the Ministry of Foreign Affairs and for the Presidency of the Council of Ministers in Italy. On behalf of the Ministry of Foreign Affairs, she was Board Member of the EU Agency for Fundamental Rights and of the Committee to Promote non-Armed and non-Violent Civil Defense of the Presidency of the Council of Ministers. Ms Bas was also the special adviser to the Vice President of the European Commission (On. Frattini) on human rights, democracy, and social affairs.
---
Mr. Michael W. Hodin, PhD
CEO
Global Coalition on Aging
Moderator
Michael W. Hodin, Ph.D. is CEO of the Global Coalition on Aging, Managing Partner at High Lantern Group, and a Fellow at Oxford University's Harris Manchester College. Mike is a Member of the Council on Foreign Relations, and from 2010 until 2013, was Adjunct Senior Fellow with a focus on population aging. Mike was the recipient of the 2012 Fred D. Thompson Award from the American Federation for Aging Research. He sits on the Boards of the Foreign Policy Association, Business Council for International Understanding, American Skin Association, American Federation for Aging Research and Emigrant Savings Bank.

Mike was a member of the World Economic Forum's Global Agenda Council on Ageing. Prior to founding GCOA, he led International Public Affairs and Public policy at Pfizer for 30 years. Mike began his career as Legislative Assistant to Senator Daniel Patrick Moynihan and during this time served as a Visiting Scholar at Brookings Institution.
---
Topics
---
Cultural Diversity
Digital Divide
Digital Inclusion
Education
Health
WSIS Action Lines
---
C1. The role of governments and all stakeholders in the promotion of ICTs for development

C3. Access to information and knowledge

C4. Capacity building

C5. Building confidence and security in use of ICTs

C6. Enabling environment

C7. ICT applications: benefits in all aspects of life — E-learning

C7. ICT applications: benefits in all aspects of life — E-health

C7. ICT applications: benefits in all aspects of life — E-employment

C10. Ethical dimensions of the Information Society

C11. International and regional cooperation
Sustainable Development Goals
---
Goal 3: Ensure healthy lives and promote well-being for all

Goal 4: Ensure inclusive and equitable quality education and promote lifelong learning opportunities for all

Goal 10: Reduce inequality within and among countries

Goal 16: Promote just, peaceful and inclusive societies