Why we need a more inclusive Cybersecurity
---
International Telecommunication Union
Session 328
13:00–14:00 (UTC+02:00),
Wednesday, 14 April 2021
Cybersecurity
Thematic Workshop
Tackling the cybersecurity workforce gap through the inclusion of youth and women
The need for cybersecurity professionals remains high. By 2021 the number of unfulfilled cybersecurity positions will be at 4.07 million (ISC2, 2019). To fill this gap, society needs to take action in order to increase of at least 145% of the workforce in this area.
For a structural challenge such as this one, the solution lies in inclusion of communities that have long been overlooked as valuable additions to the workforce: women and young people.
According to a study, the organizations which greatly increase employment and leadership opportunities for women, have shown increased organizational effectiveness and growth (McKinsey & Company, 2017). In addition, it is estimated that organizations with three or more women in senior management functions score higher in all dimensions of organizational performance.
It is also estimated that if the number of women professionals working in cybersecurity equals that of men, the economic footprint of cybersecurity industry could increase by USD 30.4 billion in the USA and £12.6 billion in the UK (Opportunity in Cybersecurity Report 2020).
Young people on the other hand, are able to not only bring fresh and innovative approaches to the field, but are essential if we aim to fill the growing workforce gap in the cybersecurity field; even more so as the reliance on digital technologies increases. Talent, regardless of gender, has been considered as the new capital in the modern world (Klaus Schwab, 2012), therefore encouraging youth to take on endeavours in cybersecurity is important to drive innovation and leverage their untapped talent for socio-economic prosperity.
This session will bring together young men and women active in the field of cybersecurity, to share their experience on the challenges faced, the opportunities encountered, as well as the importance of attracting, identifying and retaining women and youth in cybersecurity for a more inclusive cyberspace for all.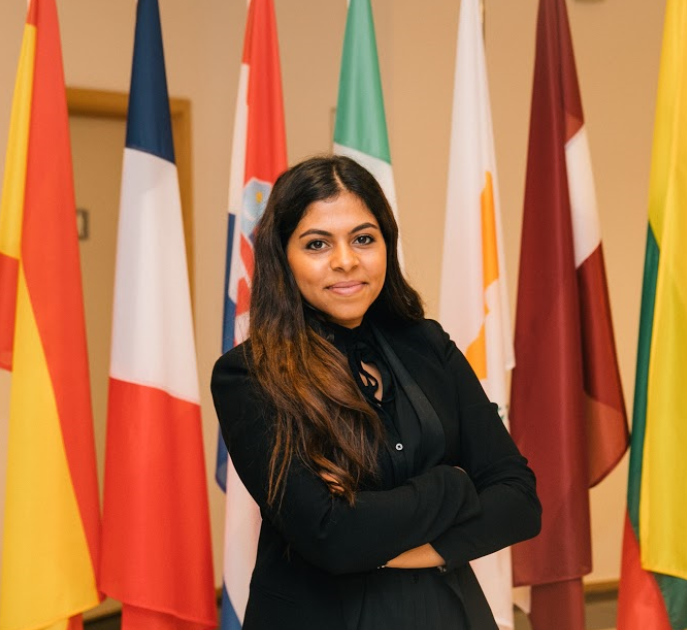 Yasmine Idrissi Azzouzi
Cybersecurity Policy Officer
International Telecommunications Union, Geneva
Moderator
Yasmine works as junior cybersecurity policy officer at ITU, with a particular focus on capacity development and inclusion in cybersecurity.
She coordinates the Women in Cyber programme, aiming to overcome the digital gender divide and to increase the number of women leaders in cybersecurity. As a member of ITU's Youth Task Force, she also leads Youth4Cyber, an initiative to expose young people to the cybersecurity field and encourage them to take on the cybersecurity challenges of tomorrow.
Passionate about youth engagement in policy-making and the nexus between digital technologies and sustainable development, she is also active with local youth-led non-profits.
She holds a Master's degree from the University of Geneva in International and European governance, and a Bachelor's degree in International Relations from Al Akhawayn University in Ifrane.


---
Elizabeth Wuraola Kolade
Cyber Security Analyst
Nigeria
Elizabeth Wuraola Kolade is a Cyber Security Professional, STEM Advocate and all-round tech enthusiast. She holds a Degree in Cyber Security Science from the Federal University of Technology, Minna, Niger State. Her area of expertise cuts across Incident Handling and Response, Ethical Hacking, Forensics, and open source intelligence among others. In the course of her career, she has served as a Cyber security analyst, a technical specialist, advisor, training instructor, and drill facilitator amongst other duties which involve planning and implementation of security measures, advising on emerging security threats and how to manage them, involved in strategizing the creation, maintenance and delivery of cyber security awareness across critical organizations. She has represented her country, Nigeria in several international cyber security activities.
Elizabeth is a Fellow of the President Barrack Obama initiated Young African Leaders Initiative (YALI), Accra Regional Leadership Centre, attesting more to her works for community, education, and advocacy through technology. She was recognized as the 'African Woman of the Day' in 2017 by MTVGhana in commemoration of the International Women's Day and was also recognized as a fellow of the ALAT by Wema Bank Tech Chicks class of 2018. She was recently listed as one of the Top 50 Women in Cybersecurity in Africa.
She represented the Cyber Security Experts Association of Nigeria (CSEAN) at the United Nations Open Ended Working Group (OEWG) Intersessional meeting at the UN Headquarters in New York where she delivered a presentation on "Cyber Threat Landscape". She also served as a resource person at the UNIDIR's workshop on Gender perspectives on Arms control and Disarmament in Entebbe, Uganda. She recently served as a member of a committee to review Nigeria's National Cybersecurity policy and strategy (NCPS) 2015 and produce the NCPS 2021.
Asides' being technical on Cyber security, Elizabeth believes Cyber Security begins with the human behind the computer and has been actively involved in educating the populace on Cyber Security Ethics and digital citizenship. She remains a long-serving member of the Cyber Security Experts Association of Nigeria (CSEAN) and an ever-avid advocate and campaigner for the education of girls and women in technology and information security.
---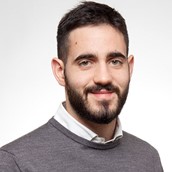 Giacomo Assenza
Cybersecurity Research Officer
International Telecommunications Union, Geneva
Giacomo Assenza is a Cybersecurity Research Officer at the International Telecommunication Union and PhD candidate in Engineering for Humans and Environment at the University Campus Biomedico, where he is also tutor for the Cybersecurity module. His research interests cover the development of strategies for the protection of critical sectors at the national level. Giacomo has a background in consulting and academia and has achieved several publications in academic, technical and educational journals.
---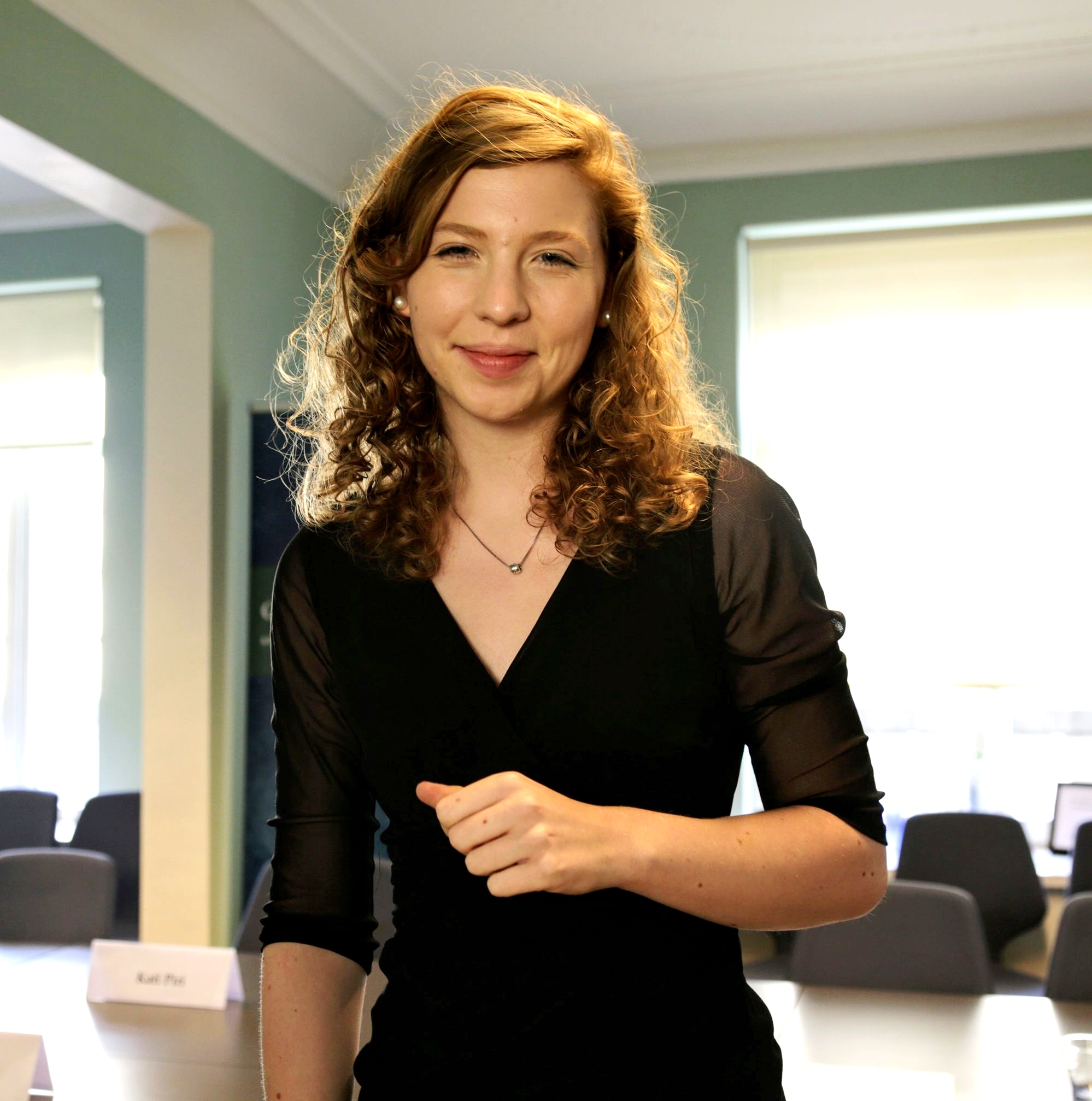 Laura Groenendaal
Research & Projects Associate
German Marshall Fund of the United States (GMF) in Brussels
Laura Groenendaal is research and projects associate at the German Marshall Fund of the United States (GMF) in Brussels. She is responsible for coordinating GMF's EU-based cybersecurity work in cooperation with GMF's Digital team and manages the implementation of the EU-funded EU Cyber Direct project, which supports the official EU Cyber Dialogues with strategic partners in Asia, Latin-America, and the United States. In her research, Laura focuses on EU cyber diplomacy and resilience including issues related to cybersecurity, cybercrime, and data protection.
Laura joined GMF in 2017 as a member of GMF's Europe Program and worked on EU foreign policy. She obtained her master's degree in European public affairs from Maastricht University in 2017 and has a bachelor's degree in international relations and international organization from the University of Groningen.
---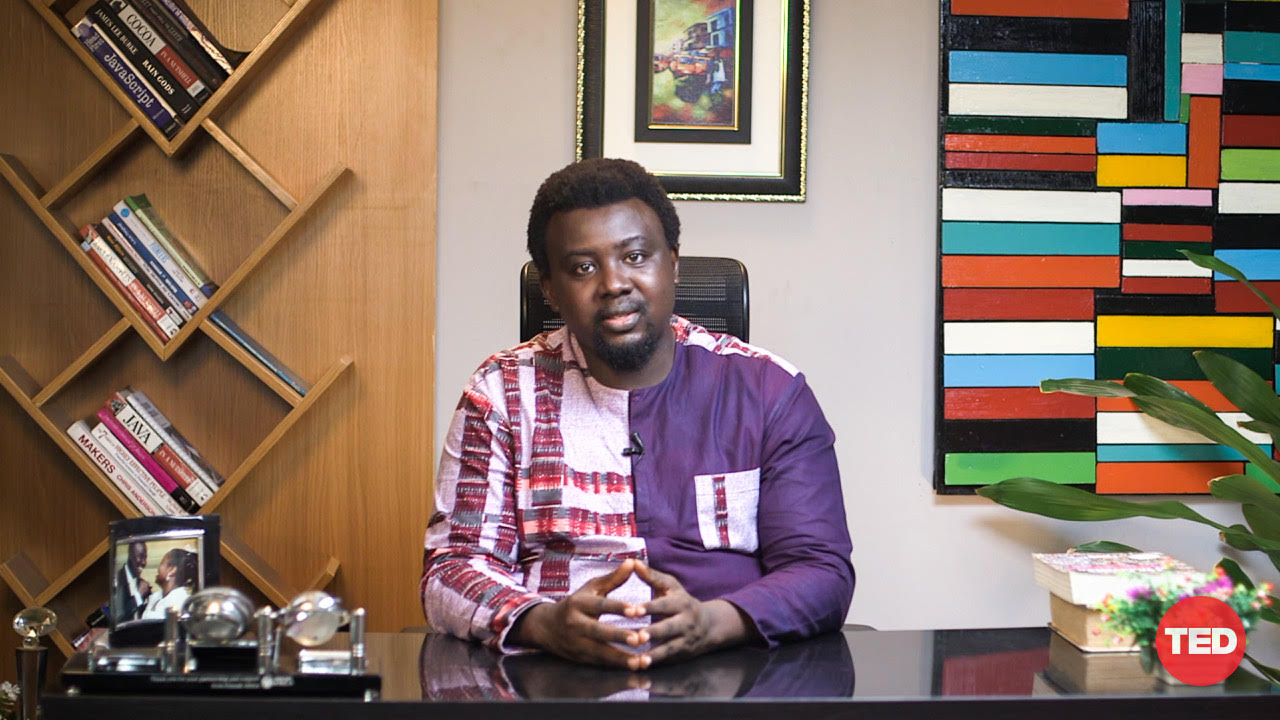 'Gbenga Sesan
Executive Director
Paradigm Initiative, Nigeria
'Gbenga Sesan is the Executive Director of Paradigm Initiative, a pan-African social enterprise working on digital inclusion and digital rights through its offices in Cameroon, Kenya, Nigeria, Senegal, Zambia and Zimbabwe. He is also a Non-Resident Fellow at the Digital Civil Society Lab at Stanford University. Prior to starting Paradigm Initiative, 'Gbenga led the Lagos Digital Village, a joint project of Junior Achievement of Nigeria, Microsoft and Lagos State Government. Originally trained as an Electronic & Electrical Engineer at Obafemi Awolowo University, he completed Executive Education programs at Lagos Business School, New York Group for Technology Transfer, Oxford University, Harvard University, Stanford University, Santa Clara University and University of the Pacific. 'Gbenga's consulting experience includes assignments completed for numerous institutions, including Microsoft, Harvard University and United Nations agencies, among others, in over 30 countries. A Schwab Foundation Social Entrepreneur of the Year and former member of the United Nations Committee of eLeaders on Youth and ICT, he is a CyberStewards Fellow, Crans Montana Forum Fellow, Archbishop Desmond Tutu Leadership Fellow, Ashoka Fellow, Our Common Future Fellow and Cordes Fellow. 'Gbenga served as a member of the Presidential committees on Harmonization of Information Technology, Telecommunications and Broadcasting Sectors (2006) and Roadmap for the Achievement of Accelerated Universal Broadband Infrastructure and Services Provision (2013), and was listed by CNN as one of the Top 10 African Tech Voices on Twitter and by Ventures Africa as one of 40 African Legends Under 40. 'Gbenga is married to Temilade Sesan, PhD, an expert on Energy Poverty and Development.
---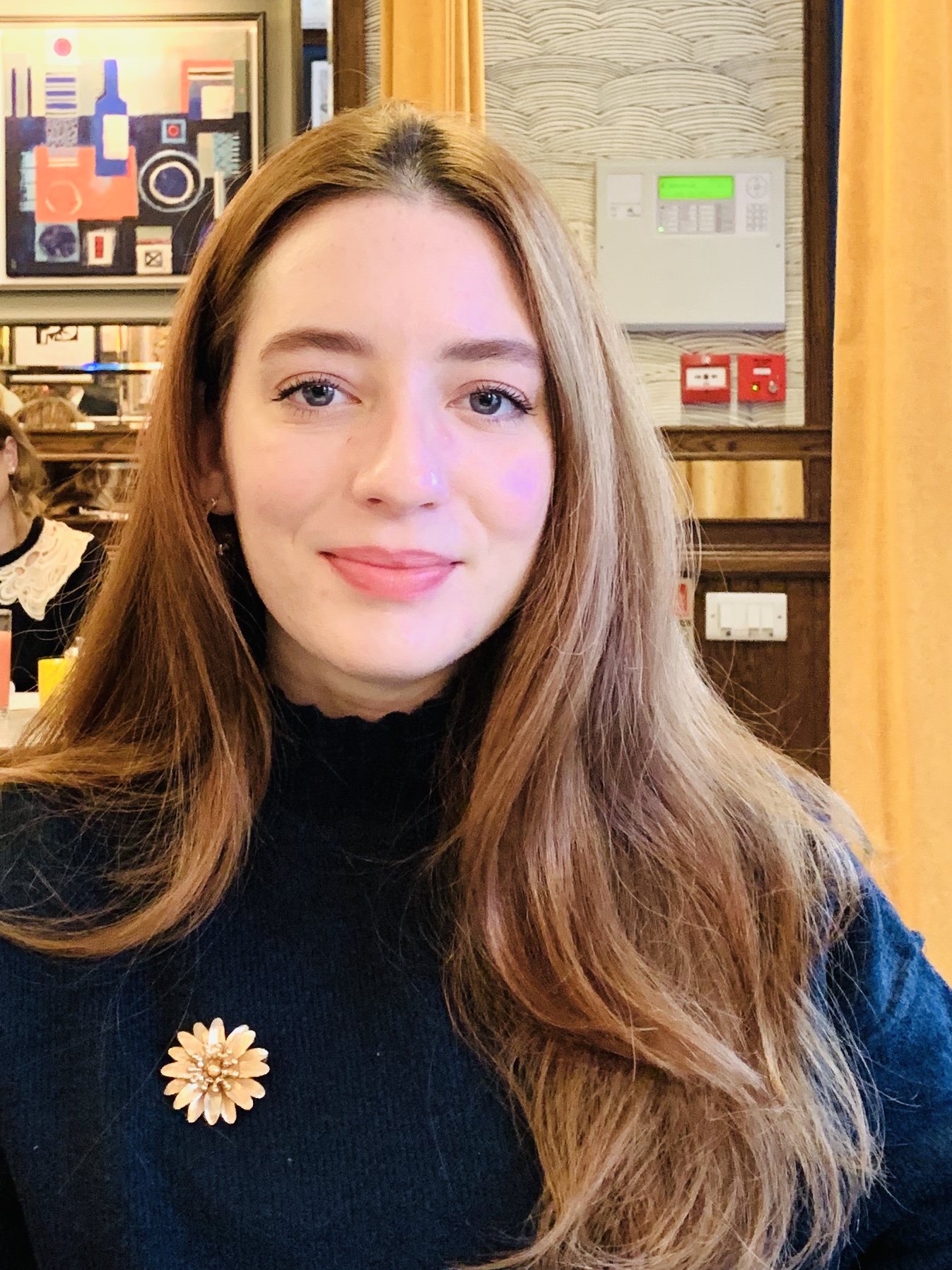 Louise Marie Hurel
Cybersecurity and Digital Liberties Researcher
Igarapé Institute, Brazil
Louise Marie Hurel is a researcher at Igarapé Institute's Cybersecurity and Digital Liberties area – leading projects on national cyber capacity building – and a PhD candidate in Data, Networks and Society at the London School of Economics' (LSE) Department of Media and Communications. Her research focuses on security expertise, cybersecurity governance, and incident response. More generally, Hurel's work concentrates on exploring interdisciplinary approaches to contemporary security challenges and the role of non-state actors in cybersecurity, Internet governance, and surveillance technologies. Her previous experience includes consultancy for technical bodies, a UNESCO project on "What if we all governed the Internet", and research in Internet governance, privacy, and security at the Center for Technology and Society at Getúlio Vargas Foundation (CTS-FGV). In 2020, Hurel was appointed as a member of the Advisory Board at the Global Forum of Cyber Expertise (GFCE).
---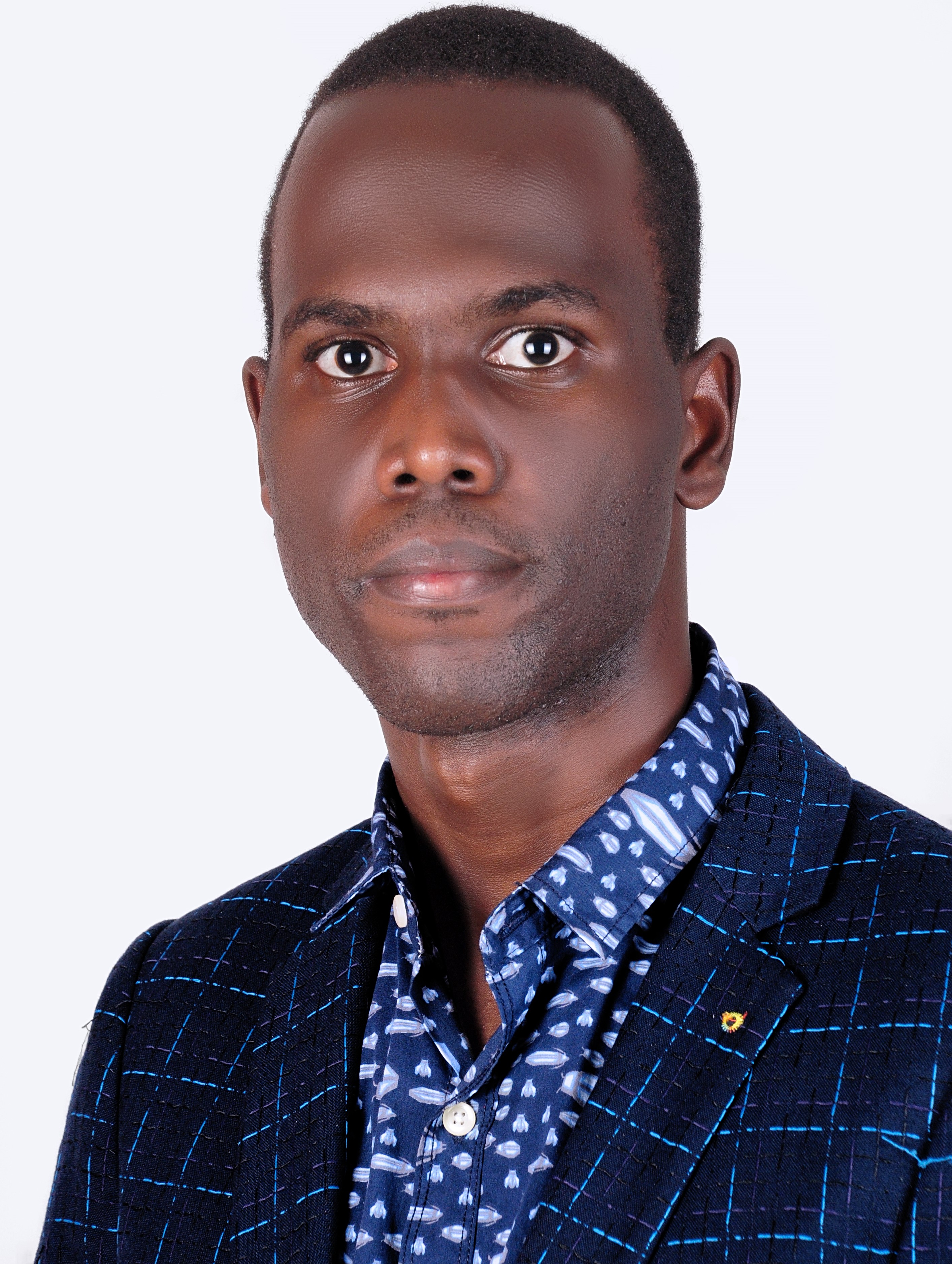 Emmanuel Kaija is tech enthusiast with great interest in ensuring inclusivity for all in realm of digital and emerging technologies. He has previously worked with We and A.I towards addressing racial and gender biases within emerging A.I algorithms. Additionally, has also engaged with Hive Colab in his home country Uganda to promote adoption of internet of things technologies in the country for people living with disabilities. He is championed sustainability professional that believes in the power of I.C.T to transform society. He holds a Bachelors of Environmental Science Technology from Makerere University.
---
Topics
---
Cybersecurity
Digital Inclusion
WSIS Action Lines
---
C5. Building confidence and security in use of ICTs
Sustainable Development Goals
---
Goal 5: Achieve gender equality and empower all women and girls

Goal 16: Promote just, peaceful and inclusive societies