Hackathon: Ageing Better with ICTs - Updates and Dialogue with Experts
---
WSIS
Session 110
14:00–15:00 (UTC+01:00),
Thursday, 25 February 2021
Hackathon
The shared experience of our global challenges, brought to light even more through the pandemic, has proven that we can do more for our aging populations in connecting them to the benefits of ICT's. The pandemic has exposed critical gaps in our health and care systems, our economies, our cities and communities, our built environments, and our societies – gaps that have had an outsized negative impact on the health and wellbeing of older persons. The Ageing Better with ICT's Hackathon is an opportunity to take inspiration from what we have learned over the past year and build a better future for older persons around the world.
The World Summit on the Information Society (WSIS) and the Global Coalition on Aging (GCOA) will co-organize a virtual hackathon that focuses on how aging in today's increasingly digital world can be enhanced through the use and applications of ICT's. The heightened awareness of the need to address the challenges of older persons with ICTs was starkly highlighted during the global pandemic.
The online hackathon will ideate ICT solutions that respond to challenges faced by older persons and that may have surfaced or been exacerbated by the COVID-19 pandemic. Participating teams will develop ideas and demonstrate proof of concept in one of four challenge areas:
Alzheimer's Disease and Cognitive Decline – including solutions to support early detection and diagnosis, integrated care, or quality of life for patients and their families
Frailty – including solutions to support better bone health or reduce the risk of falls
Transportation and Mobility – including solutions that support greater independence for those with vision loss or limited mobility
Financial Tools for Longevity – including solutions that support retirement planning for longer lives or protect against financial abuse
The winning team in each of the four areas will be provided with $1,000 and 6 months of in-house mentorship to prepare the concept for release, through GCOA and its member companies.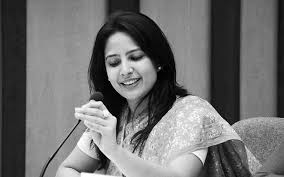 Ms. Gitanjali Sah
Strategy and Policy Coordinator
International Telecommunication Union, Switzerland
Moderator
---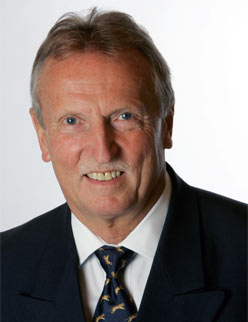 Mr. Malcolm Johnson
Deputy Secretary-General
International Telecommunication Union
---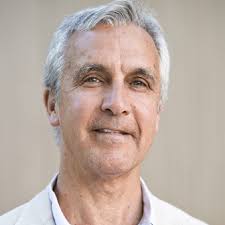 Mr. Michael W. Hodin
CEO
Global Coalition on Aging
Michael W. Hodin, Ph.D. is CEO of the Global Coalition on Aging, Managing Partner at High Lantern Group, and a Fellow at Oxford University's Harris Manchester College. He is also a blogger on Medium.
From 1976-80, Mike was Legislative Assistant to Senator Daniel Patrick Moynihan. During this period he was also a Visiting Scholar at Brookings Institution, on U.S. Foreign Economic Policy. He was a senior executive at Pfizer, Inc. for 30 years, where he created and then led its International Public Affairs and Public Policy operations and served on Management Boards for a number of its businesses.
Mike is a Member of the Council on Foreign Relations, and from 2010-2013, was Adjunct Senior Fellow with a focus on population aging. In 2013, Mike was invited by then-Committee Chairman Bill Nelson (D-FL) to lead a Members' Roundtable with the U.S. Senate Special Committee on Aging. Mike was also the recipient of the 2012 Fred D. Thompson Award from the American Federation for Aging Research. He sits on the Boards of the Foreign Policy Association, Business Council for International Understanding, NYC Blood Center, American Skin Association, American Federation for Aging Research and Emigrant Savings Bank, where he is Chairman of its compensation committee. Mike was a member of the World Economic Forum's Global Agenda Council on Ageing. And he sits on the Advisory Board for the Milken Institute Center for the Future of Aging.
Mike holds a BA, cum laude, Cornell University, M.Sc.in International Relations from The London School of Economics and Political Science, and M.Phil and Ph.D. in Political Science from Columbia University.
---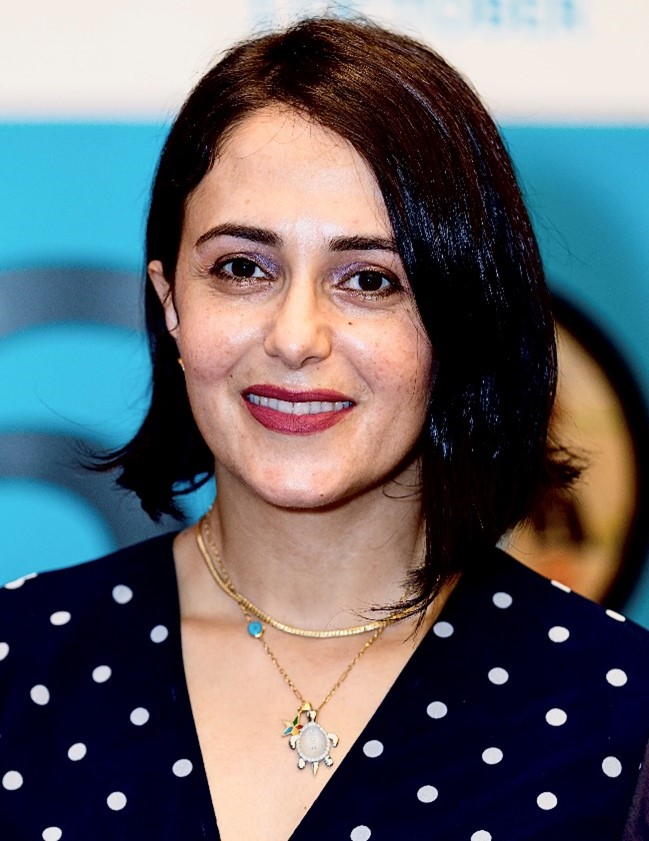 Ms. Amal Abou Rafeh
Chief of Programme on Ageing Unit
United Nations Department for Economic and Social Affairs (UN DESA)
Amal Abou Rafeh is Chief of Programme on Ageing at the United Nations Department of Economic and Social Affairs in New York. She serves on the Secretariat of the General Assembly's Working Group for the purpose of strengthening the protection of the human rights of older persons. Amal is a member of the Steering Committee of the Titchfield City Group on Ageing-related Statistics and Age-disaggregated Data. She is also a member of the World Economic Forum's Global Future Council on Healthy Ageing and Longevity 2020-2021.
Amal joined the United Nations in 2001, working in the areas of social policy, sustainable development and demography, and served on the Secretariats of the World Summit on Sustainable Development (2002) and the High-level Meeting on Youth (2011). She held positions in Beirut and New York. Before joining the United Nations, Amal lectured on analysis of social and demographic data.
Amal was born in Riyadh, Kingdom of Saudi Arabia and holds a Master of Science in Population Studies from the American University of Beirut.
---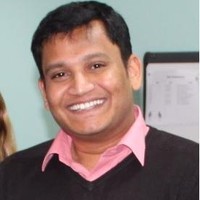 Dr. Jotheeswaran A Thiyagarajan
Epidemiologist, Ageing and Health Unit
World Health Organization, Geneva (Switzerland)
---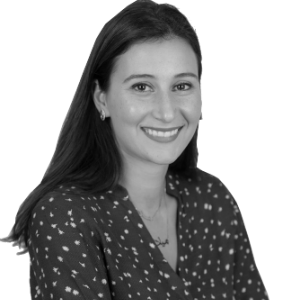 Ms. Tala Debs
WSIS Forum 2021 Project Officer (Hackathon)
International Telecommunication Union
---
Mr. Vishwastam Shukla
CTO
HackerEarth
---
Topics
---
Artificial Intelligence
Blockchain
Cybersecurity
Digital Divide
Digital Economy
Digital Inclusion
Digital Transformation
Education
Ethics
Health
Infrastructure
WSIS Action Lines
---
C2. Information and communication infrastructure

C3. Access to information and knowledge

C4. Capacity building

C5. Building confidence and security in use of ICTs

C6. Enabling environment

C7. ICT applications: benefits in all aspects of life — E-business

C7. ICT applications: benefits in all aspects of life — E-health

C7. ICT applications: benefits in all aspects of life — E-science
Sustainable Development Goals
---
Goal 3: Ensure healthy lives and promote well-being for all

Goal 4: Ensure inclusive and equitable quality education and promote lifelong learning opportunities for all

Goal 7: Ensure access to affordable, reliable, sustainable and modern energy for all

Goal 8: Promote inclusive and sustainable economic growth, employment and decent work for all

Goal 10: Reduce inequality within and among countries

Goal 11: Make cities inclusive, safe, resilient and sustainable

Goal 16: Promote just, peaceful and inclusive societies