Email not displaying correctly? Click here to view online.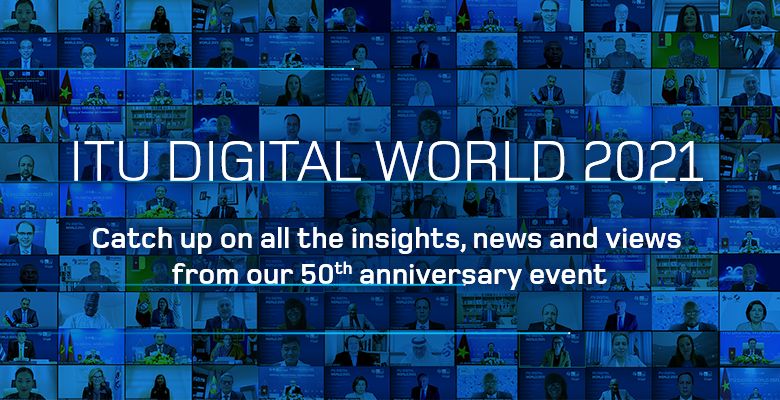 A very big thank you from all of us at ITU Telecom to our co-host, the government of Viet Nam, for delivering such a memorable event - and to our sponsors, all of our speakers, moderators and participants, and you, our audience!
Session Videos

Relive all the action from the Opening Ceremony, roundtables and Forum debates on video - or catch up on anything you may have missed.

Ministerial Roundtables

Read the summary highlights of three days of Ministerial Roundtables, bringing together the opinions and experiences of the world's ministers, regulators and CEOs, exploring how digital transformation can be facilitated and funded, the services and content that will drive it, and the role governments can play.

Forum Sessions

Infrastructure, investment, innovation and inclusiveness are fundamentals of successful digital transformation. Read session summaries and key findings from our expert panels on all the issues shaping our digital world, including AI, cybersecurity, future networks, 5G, spectrum policies, digital skills and sustainability.

Speaker Interviews

Major takeaways from the debates, surprises and additional insights from our speakers, moderators and Awards winners in our post-event debriefs. From digital inclusion to the definition of AI, action points in the fight against cybercrime and regulating the 5G world, explore our series of expert interviews.

Virtual Exhibition

Organized by the government of Viet Nam, the Virtual Exhibition showcased 124 business stands and five National Pavilions from companies, countries and initiatives from the ASEAN region and across the world, featuring 3D and 2D interactive booths, presentations and networking opportunities.

Photo Gallery

Explore all the images, faces and showcases from ITU Digital World 2021.

ITU Digital World 2021 SME Awards and Masterclasses

Our ITU Digital World Awards recognized outstanding SME contributions with real social impact with winners in five categories:

Connectivity - Ipification and WIWI
Smart cities, smart living - SCE Korea, Inc.
E-health - Mawidy
Digital finance - Urbit Group
EdTech - Baobabooks Education Sàrl

Congratulations to all the winners!

See you in 2022!
To unsubscribe from future ITU Telecom emails, click here