Biographies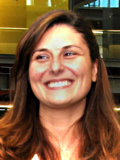 Cristina Bueti, ITU

Cristina Bueti graduated from the Faculty of Political Science and International Cooperation and Development of the University of Florence, where she completed postgraduate studies in International Cooperation. In 2003, Ms Bueti completed a project for the Faculty of Laws, University of Malta, before joining the International Telecommunication Union in Geneva in January 2004. She is responsible for ITU-T's activities related to ICTs and environment with a special focus on climate change and e-waste issues.
Gilbert Buty, Corporate Standards Manager in Bell Labs (Alcatel-Lucent)

Gilbert Buty joined Alcatel-Lucent in 1990. In his current position as Corporate Standards Manager in Bell Labs, he coordinates the Alcatel Lucent standardization experts active in the environmental domain.

Gilbert Buty is co-rapporteur for the ITU-T SG5 question on energy efficiency for ICT equipment and Chief-Editor of the Recommendation on the Methodology for environmental impact assessment of ICT within organizations. This methodology intends to assess the energy consumption and GHG emissions from ICT organizations or from ICT-related activities within non-ICT organizations.

Gilbert Buty represents Alcatel Lucent in GeSI (Global e-Sustainability Initiative) where he is co-chairing the Energy Efficiency Working Group. Gilbert Buty is also co-chairing the Services, Policies and Standards WG in GreenTouch (www.greentouch.org).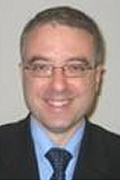 Jean Manuel Canet, Rapporteur Q18/5 Methodology of environmental impact assessment of ICT

Jean-Manuel leads the Skill Centre on Sustainable Development in Orange Consulting, the Consulting branch of Orange Business Services. This Skill Centre performs IT energy audits and IT carbon footprint assessments for organisations. It also provides advice on how to reduce environmental impacts of ICT and how to use ICT in order to reduce environmental impacts in other sectors of the economy.

Jean-Manuel is Rapporteur for the Question on methodologies in the frame of the Study Group "Environment and Climate Change" of the ITU-T. He sits on the Steering Committee of the GHG Protocol ICT sector initiative.

Jean-Manuel graduated from Telecom ParisTech and from the Collège des Ingénieurs MBA Programme.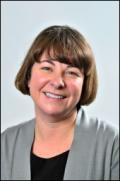 Gabrielle Giner, Environmental Sustainability at BT

Gabrielle joined BT in 1997. She spent her first three years with BT in Tokyo, developing and managing BT's regulatory and public affairs programmes. Since then Gabrielle has worked on various change programmes in BT, including promoting ICT solutions sales outside the UK, improving BT's bid management processes, introducing new people values into BT Group and managing a programme to grow BT's Wireless LAN sales to corporate customers.

In May 2009, Gabrielle joined the BT corporate responsibility team where she is responsible for developing and managing various programmes on environmental sustainability. As part of this role, Gabrielle leads BT's work on carbon footprinting of ICT products and services, supply chain engagement on environmental issues and sustainable design. Gabrielle led the BT team that developed a pioneering methodology to estimate the carbon footprint of the communications services that BT has provided to the London 2012 Olympic and Paralympic Games. Gabrielle also represents BT externally in various industry associations and is part of the team that set up the Greenhouse Gas Protocol ICT Sector Guidance consortium.

Prior to joining BT, Gabrielle worked as a Public Affairs and PR consultant in Washington DC, Stockholm and Brussels. Gabrielle holds an MSc in Telecommunications Business from the University College London, an MA in International Economics and Relations from the Johns Hopkins University School of Advanced International Studies in Washington DC and a BA in International Relations/Asian Studies. She is also an alumnus of the University of Cambridge Climate Leaders Programme.



Beniamino Gorini, Chairman ETSI Technical Committee "Environmental Engineering"

Beniamino Gorini has achieved the master Degree in Electronic Engineer in 1985 at the University "Politecnico" of Milano, Italy.

Since 1987 he has been working in telecommunication industries starting in Telettra, an Italian provider of telecom equipment, that became later part of the Alcatel group and now Alcatel-Lucent group that is a worldwide supplier of telecom products.

He started is working experience in Research & Development department as design engineer of power supply units and later moved to Quality Department where he went through positions of EMC compliance manager, Environmental compliance manager, Product quality compliance manager and standardization coordinator. He is now in charge of the Qualification laboratories for EMC, safety and environmental topics in Alcatel-Lucent Italy and has also the responsibility for the Standardization Environmental matters in the Optics Business Division.

He is involved in the standardization bodies since 1989, with main focus on EMC, safety, environmental, Electromagnetic field radiation and reliability. He had various roles in International Standardization bodies and is currently chairman of ETSI TC "Environmental Engineering", chairman of IEC/CISPR SC-H "Emission limits", Co-chairman of CEN/CENELEC/ETSI joint WG on Mandate M/462 "Energy efficiency in ICT", Vice-chairman of ETSI ERM-EMC WG, convenor of IEC/CISPR SC-A/WG2 "EMC test methods".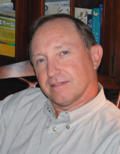 Tom Okrasinski, GeSI

Tom Okrasinski is a Senior Manager of the Product Environmental Engineering Group in Alcatel-Lucent's Bell Labs Chief Technology Office. In his 20 years of experience at Alcatel-Lucent, he has been committed to the development of eco-sustainable programs and processes for product innovation and development. This includes product environmental life cycle assessment, energy efficiency improvement, eco-beneficial materials research & advancement, and eco-sustainability metrics development.

Tom is co-leading a work group in the International Electronics Manufacturing Initiative, an electronics industry consortium, to develop a simplified life cycle assessment methodology and estimator tool, and advance data collection for ICT products. He is also developing guidance documents for the Greenhouse Gas Protocol Standards. The guidance will help practitioners assess greenhouse gas emissions from Information and Communication Technologies products and services over their life cycle.

Prior to Alcatel-Lucent, Tom worked for Metcalf and Eddy as an environmental engineering consultant; and also with Exxon Research and Engineering in their synthetic fuels research. He has a Bachelors and Masters degree in civil engineering from Drexel University, and is a licensed professional engineer and planner. He lives in Clinton, New Jersey, USA.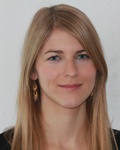 Alice Valvodova, Executive Director of the Global e-Sustainability Initiative (GeSI)

Alice Valvodova is the Executive Director of the Global e-Sustainability Initiative (GeSI), a strategic partnership of the ICT sector and international organisations committed to creating and promoting technologies and practices that foster environmental and social sustainability. Based in Brussels, Alice is responsible for overseeing all activities of GeSI and implementing its vision of creating a sustainable world through responsible, ICT- enabled transformation. Before joining GeSI, Alice spent four years as a Policy Advisor with the GSM Association where she managed a wide range of public policy issues covering everything from EU telecoms regulation to making ICT services safer for children. Previously Alice worked for the European Commission's Directorate-General for Information Society and Media. Alice holds a Master's degree in Politics from the University of Glasgow and a Master's degree in European Integration and Development from the Vrije Universiteit Brussel.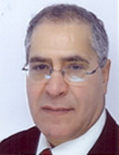 Ahmed Zeddam, Chairman ITU-T Study Group 5

Ahmed ZEDDAM received Doctor of Research degree in electronics and the Ph.D. degree in electromagnetic both from the University of Lille, France in 1980 and 1988, respectively. From 1979 to 1982, he was an assistant Professor of electronics at Lille I University. Since 1982, he has been employed at Research and Development Division of France Telecom in Lannion where he was until 2009 head of a Research and Development Unit dealing with Electromagnetic Compatibility (EMC). He conducted research on Lightning Protection and EMC for broadband systems of communications. He is involved in several Technical Committees of international standardisation bodies dealing with Electromagnetic Compatibility (ITU-T, IEC, and CENELEC).

Dr Zeddam is the author and co-author of about 100 scientific papers, published in reviewed journals and international conferences. He participated to the production of books related to EMC, including a reference book published in 2007. Since 2008 he is Senior Standardisation Manager within France Telecom Orange and he currently Chairman of Study Group 5 of ITU-T "Environment and Climatic Change". He is also involved in Commission E "Electromagnetic Noise and Interference" of International Union of Radio Science (URSI). Dr. Zeddam is member of many scientific committees of national and international conferences where he held chairing positions and in particular, he was the General Co-chair of IEEE ISPLC 2011.