Biographies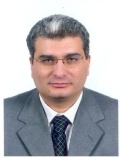 Mr. Hossam Allam, Head, Information and Communication Technologies for Development, Centre for Environment and Development for the Arab Region & Europe (CEDARE)

Dr. Hossam Allam is the Regional Programme Manager of Strategic Concerns Programme at the Centre for Environment and Development for the Arab Region and Europe (CEDARE), international organization based in Egypt. His current work focuses on E-learning, E-waste, E-environment, and ICT and Climate Change themes.

He has been extensively involved in the capacity building of environmental information systems within the Arab and African countries and delivering the first Arabic E-learning Programme for environmental professionals. He has initiated CEDARE E-learning programme that provides multi-lingual courses for different environmental related courses. Dr. Allam holds a Ph.D. in Computing from University of Plymouth, UK and MSc. in Computer and Information Science from University of New Haven, USA.

He has been involved in projects on national and regional levels. He seeks to fulfill the vision of "environment for Development" by utilizing ICT to manage natural resources and enhance human resources capacities to manage such valuable resources wisely and economically. He is also the regional focal point for Middle East and North Africa for the StEP initiative. Dr. Allam has been responsible for the initiation of the E-waste management Forum in cooperation with UNEP/ROWA. He is also responsible for the bi-annual study on E-waste management practices in the Arab countries.
Hoda Baraka, First Deputy to the Minister of Communications and Information Technology, Egypt

Dr. Hoda Baraka is the First Deputy to Minister of Communications and Information Technology. Earlier, she was appointed as the Senior Advisor to the Minister for IT infrastructure Sector, Ministry of Communications and Information Technology.

Dr. Baraka has twenty five years of extensive experience as consultant in the field of information technology for public and private sector. She has been an active member in the field of Information Technology, particularly in information systems analysis, design, automation, project management, planning, scheduling, reporting, and team organization in different governmental sectors since 1983. Her consulting achievements include: policy development, infrastructure development, ICT for community development, Sustainable development, Human Resource Development, Capacity Building & Training.

Dr. Baraka is a participant in many national projects in both private and government sectors. She also has achievements in formulating Public Private Partnerships (PPP), establishing protocols and business linkages among various stakeholders, supervising national ICT projects in the fields of :education, e-government, e-health, e-content, national databases, and geographical information systems.

Dr. Baraka is the Director of the Egyptian Education Initiative (EEI) which was launched at the World Economic Forum (WEF) in May 2006 with the aim of improving the quality of education using ICT tools.

Dr. Baraka is also the Project Director of the Egypt ICT Trust Fund, a mechanism created between the Ministry of Communications and Information Technology and the United Nations Development Program to promote the usage of ICT in development. She has now supervised six successful projects under the trust fund, namely the Smart Schools, ICT for Illiteracy Eradication, Mobile ICT Unit, Community Knowledge Generation e-Library, Community Development Portal projects, and SMEs Development through ICT.

Dr. Baraka is also a Professor at the Faculty of Engineering, Cairo University. In this capacity, she has made many presentations at national and international conferences regarding information technology, networking, database design and software engineering.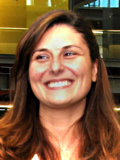 Cristina Bueti, ITU

Cristina Bueti graduated from the Faculty of Political Science and International Cooperation and Development of the University of Florence, where she completed postgraduate studies in International Cooperation. In 2003, Ms Bueti completed a project for the Faculty of Laws, University of Malta, before joining the International Telecommunication Union in Geneva in January 2004. She is responsible for ITU-T's activities related to ICTs and environment with a special focus on climate change and e-waste issues.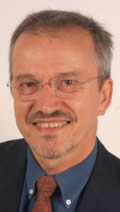 Flavio Cucchietti, Telecom Italia

Flavio Cucchietti, within Telecom Italia R&D Center in Turin (Italy,) is managing the innovation projects on infrastructural and powering solutions for the Next Generation Network.

From 1988 he is active in standardization activities on access network technologies and conformance testing. He is currently member of many standardization bodies acting on Energy Efficiency and Sustainability for ICT and Network infrastructure.

Cooperates with EC and Energy Star on Energy efficiency initiatives.

Co-chairs the GeSI-EEWG (Energy Efficiency Working Group) where worldwide ICT service providers and vendors are working together towards energy efficiency .

Takes part in international and national study groups on optical fibre deployment in FTTx and Digital Divide scenarios.

He is Board member of GeSI and of CEI, the Italian standardization institution in the electrical, electronic and telecommunications area.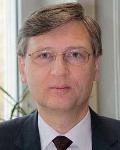 Matthias Kern, Senior Programme Officer, UNEP-Secretariat of the Basel Convention

Matthias Kern is Senior Programme Officer in the Technical Assistance Branch and has the lead for identifying and establishing or further strengthen partnerships and international cooperation related to technical assistance that address emerging issues or other stated priorities of the Conferences of the Parties.

He is German national and started his professional career as Research Associate at the Plant Protection Institute in Goettingen, Germany before he joined the German Technical Cooperation (GTZ) in 1986, where he worked in the field of pesticide and industrial chemicals handling and use, regulation and technical assistance for the implementation of international chemicals conventions. In 2005, he was appointed Senior Programme Officer for Persistent Organic Pollutants (POPs) and other hazardous chemicals in the UNEP Division of Global Environment Facility (GEF) Coordination in Nairobi, where he coordinated the UNEP GEF projects related to toxic substances. From 2009 to 2012, he was Head of the Implementation and Capacity Building Unit in the Secretariat of the Basel Convention.



Ruediger Kuehr, Head of the UNU Institute for Sustainability and Peace (UNU-ISP)

Ruediger Kuehr is Head of the UNU Institute for Sustainability and Peace (UNU-ISP) SCYCLE, the only ISP Operating Unit outside of Japan, is focusing its work and activities on sustainable production, consumption and disposal since January 2010. Ruediger also functions as Executive Secretary of the Solving the E-Waste Problem (StEP) Initiative which aims to initiate and develops just and environmentally safe solutions to the e-waste problem through analysis, planning and pilot-projects in joint cooperation with industry, governments, academia and NGOs.

From 1999 to 2009 he served as Head of the UNU Zero Emissions Forum (ZEF) – European Focal Point and from 2000 to 2002 he was Secretary to the Alliance for Global Eco-Structuring (AGES) under UNEP's Cleaner Production Network.

Ruediger Kuehr has co-authored and co-edited several books, studies and proceedings, including "E-waste: From Recycling to Resources" (2010), "2008 Review of Directive 2002/96/EC on waste electrical and electronic equipment (WEEE)" (2007), "Computers and the Environment: Understanding and Managing their Impacts" (2004), whose research results have received acclaimed attention worldwide. He also publishes and lectures on, inter alia, environmental technology transfer, transnational environmental policies, strategic sustainable development and development cooperation.

A political and social scientist by education with a PhD (Dr. rer. pol.) from the University of Osnabrück (Germany) and a M.A. (Magister Artium) from the University of Münster, (Germany), and additional post-graduate studies in Tokyo (Japan) he served as Senior R & D Specialist with The Natural Step in Sweden and as a freelance policy-consultant to various national governments, international organizations and companies. He was a visiting fellow to the Free University of Berlin (Germany) and the Hitotsubashi University (Japan) and a Research Associate to the Japan Research Centre of the University of Osnabrück (Germany).

Ruediger Kuehr is a member of a number of national and international Steering and Expert Committees and regular reviewer for half a dozen scientific journals.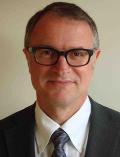 Keith Mainwaring, ITU Consultant

Keith Mainwaring is an independent consultant specialising in telecommunications policy and standardisation. He has recently written a number of handbooks for the ITU-T and a report on the counterfeiting of electronic equipment and the linkage of counterfeiting with the handling of e-waste.

Keith's career spans more than 30 years in all sectors of the telecommunications industry - in the academic community (building the Joint Academic Network for the UK Science and Engineering Research Council), as a consultant (at Logica, London), for a network operator (Telia, Sweden) and equipment vendor (Cisco Systems). e back and recycling.

Helen Cynthia Nakiguli, Environment Management Specialist, Uganda Communications Commission (UCC)

Helen is the Environment Management Specialist under the Research and Development section at Uganda Communications Commission. She is accountable for activity and commitment towards environmental management and sustainability within the communications sector in Uganda.

She is part of the team that developed the national e-waste policy in Uganda, developed the technical requirements of the establishment and management on an e-waste fund that will support the sustainability of an adequate end of life (EOL) strategy in Uganda.

Rappoerteur of the e-waste task force team for the East African Communications Organisation (EACO), an East African regional body which brings together regulatory-postal, telecommunications and broadcasting organizations.

Takes part in the ITU SG5 meetings

Member of the national steering committee for establishment of a manual dismantling facility for e-waste in Uganda.

Currently spearheading a project on assessment of environmental sustainability in the ICT sector of Uganda.

She holds an honors degree in Environmental Engineering and Management as well as a post graduate in project planning and management.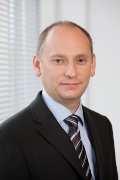 Jonathan Perry, Take Back Compliance Consultant, Dell

Jonathan joined Dell in May 2005. He has been responsible for the promotion and support of Dell's Asset Recovery Services programme and for the Implementation of the WEEE and Batteries directive for Dell in the UK and other EMEA countries.

In his current role Jonathan monitors and supports developing e-waste legislation across EMEA and also supports projects in EMEA and globally relating to producer responsibility, data security, partner compliance and Dell's commitment to take back and recycling.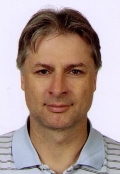 Mathias Schluep, Project Manager, Laboratory for Technology and Society, Materials Science and Technology (EMPA), Switzerland

Mathias Schluep is a programme manager and senior scientist at the Technology and Society Lab at Empa in Switzerland, a research institution belonging to the Swiss Federal Institute of Technology (ETH) domain. He is leading Empa's research related to e-waste management in the broader context of secondary raw materials. Mathias is responsible for several cooperation projects with developing countries in e-waste management in Africa, Asia and Latin America. His special focus is in Africa, where he was implementing various e-waste projects for the Swiss States Secretariat of Economic Affairs (SECO), Hewlett Packard, Microsoft, UNIDO, UNEP, the Secretariat of the Basel Convention and the European Union.

Before that he worked in the private sector in the field of environmental and general business consultancy at national and international levels for several years. He received his MSc in Environmental Engineering and his PhD in natural sciences from the Swiss Federal Institute of Technology in Zurich, Switzerland (ETH).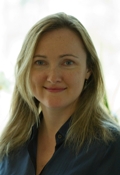 Tatiana Terekhova, Programme Officer, Secretariat of the Basel, Rotterdam and Stockholm Conventions, United Nations Environment Programme

Tatiana Terekhova has a leading role in training activities in the area of the technical assistance for the Basel, Rotterdam and Stockholm Conventions. Prior to this function, she was coordinating capacity-building activities for the implementation of the Basel Convention, in particular the E-waste Africa programme.

She has been in the United Nations family for over 9 years. This includes the Strategic Approach to International Chemicals Management (SAICM) secretariat / UNEP where she managed the Quick Start Programme Trust Fund and the UN Institute for Training and Research where she provided assistance to developing countries and countries with economy in transition in various areas of sound chemicals and wastes management. Tatiana is a national of the Russian Federation. She has a background in international environmental law and has law degrees from Russia and Switzerland.