Biographies
Adnan Abu-Dayya, QU Wireless Innovations Center (QUWIC), Qatar

Dr. Abu-Dayya has more than 20 years of international experience in the areas of wireless/telecomm R&D, innovations, business development, and services delivery. Before moving to Qatar in March 2007,he worked for 10 years at AT&T Wireless in Seattle, USA where he served in a number of senior management positions covering product innovations & emerging technologies, systems engineering, and product realization. Before that, Adnan worked as a manager at Nortel Networks in Canada in the advanced technology group and as a Senior Consultant at the Communications Research Centre in Ottawa,Canada.

From April 2007 to Dec. 2008, he was the chairman of the Electrical Engineering Department at Qatar University. He led the initiative to create and then was appointed as the Executive Director of the newlyestablished QU Wireless Innovations Center (QUWIC) in Dec. 2008. Adnan received his PhD in Electrical Engineering from Queens University, Canada in 1992. He has many issued patents and more than forty publications in the field of wireless communications.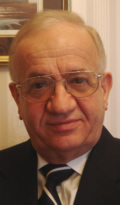 Dr Awni Behnam, Commissioner General of the UN Pavilion

Dr. Awni Behnam began his public schooling in the United Kingdom, 1953-1959.

After serving as an officer in the Navy, (Iraq) 1962-1969 he joined the University of Wales (UWIST) UK in 1972, and lectured in the Department of Maritime Studies, 1974-1977where he and completed his higher education (Msc, PhD).

He joined the United Nations at UNCTAD, Geneva, in 1977 as Economic Affairs Officer and Assistant to the Director in the Shipping Division of UNCTAD before assuming responsibility as the Chief of Liaison to the Group of 77 for the Secretary-General of UNCTAD. He was promoted to the rank of Director in 1992 as the Secretary of the Trade and Development Board of UNCTAD and UNCTAD Conferences which he organized between 19961and 2004.

In 2000 he was promoted to the rank of Senior Advisor to the Secretary General of UNCTAD.

In 2004 he was elected to post of President of the International Ocean Institute,( Malta) a post he still holds (www.ioinst.org).

In 2008 he was invited by the UN Secretary General to assume the responsibility of UN Commissioner General for the UN Pavilion at the Shanghai World Expo 2010 as Assistant Secretary General.

Dr. Behnam has received several interactional awards and has a number of publications to his name.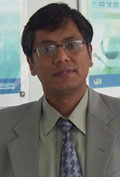 Nakarmi Bikash, Korea Advanced Institute of Science and Technology, Photonic Energy and Signal processing Lab, Daejeon, Republic of Korea

Bikash Nakarmi is currently with the Korea Advanced Institute of Science and Technology, Daejeon, Republic of Korea, continuing the PhD degree associating with the Photonic Energy and Signal Processing Lab. His current research interests are in the areas of Cognitive radios, convergence technology, photonics sensors and optical network specially dealing with the Fabry Perot Laser Diode (FP-LD) and the Energy minimized optical networks.

He received the BS degree in Electronics and Communication System from the Tribhuvan University, Kathmandu, Nepal in 2004, and the MS degree in Information and communication system from the Harbin Engineering University, Harbin, China in 2008.

Oscar Armando Contreras, Universidad Distrital Francisco José de Caldas, Bogotá, Colombia

Oscar Contreras is an electronic technologist of Francisco José de Caldas University District at Bogotá, in 2007. Since 2002, he worked in outsourcing to companies like LG, Samsung, Sharp, Kalley as technical engineer and coordinator. Actually, he's concluding his career in Telecommunications Engineering at the Francisco José de Caldas University District. Oscar works at multinational company which provides telematics services for monitoring and vehicle location, with a presence in various Latin American countries using specialized technology.
Koichi Fujinuma, Deputy Director, Ministry of Internal Affairs and Communications (MIC), Japan

Koichi Fujinuma is a deputy director at Advanced Information Systems and Software Division, Ministry of Internal Affairs and Communications (MIC), Japan. His current role at MIC is to promote ICT policies in terms of addressing Climate Change, including Smart Grid.

Prior to this position, he was a deputy director for resource allocation, secretariat of the Council for Science and Technology Policy (CSTP), the Cabinet Office of Japan.

He holds MA degree from Stanford University, MS degree from Tohoku University, and MIA (Int'l Affairs) degree from Columbia University.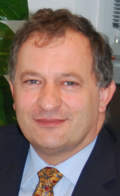 Paolo Gemma, EU Senior Marketing Manager for Europe, Representative of Huawei Technologies, China and ITU-T Study Group 5 Rapporteur (Q17/5)

Paolo Gemma - senior manager for Europe and representative of Huawei on issues related to energy saving and environmental sustainability of companies worldwide - has done its input in Huawei in April 2008.

Before he was in Nokia Siemens Networks, has been responsible for laboratories Italian for EMC (electromagnetic compatibility) and electrical safety areas. Previously he held for 18 years a role like within the Siemens Communications Division.

Paolo Gemma, between the leading experts of sector at international level, has an active role in international standardization activities. Since 1993 has engaged in ETSI (European Telecommunication Standard Institute) and participates in the development of telecommunications EMC standards.

In 1997 he did entering ITU-T in the study group 5 with the role of Rapporteur until now. Currently he works about thematic related to the coordination and planning on climate change and ICT standards.

Paolo Gemma has followed the work of the EE (Environmental Engineering) of ETSI Technical Committee since 1998. EE is the Technical Committee of ETSI engaged in the standardization of energy power, mechanics and environmental conditions. The group is committed since 2004 on ecological issues in particular with regard to the reduction of energy consumption and cooling management of equipment and installation publishing some standards on this issue.

In 2002, has been appointed Secretary of the Committee ETSI TC EE and 2009 holds the position of Chairman of the EEPS EE (eco Environmental product standard) working group. It is, moreover, reporter on standardizing on the themes of energy saving and environmental impact of the ITU-T Study group SG5 telecommunications industry.

Paolo Gemma is a graduate in electrical engineering from the University of Genoa.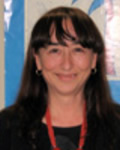 Mercè Griera i Fisa, European Commission, Information Society and Media Directorate-General, ICT for Sustainable Growth Unit

Mercè Griera is a European Commission scientific officer in the Information and Communication Technologies Programme. She works in the Unit on ICT for Sustainable Growth responsible for developing the ICT for Energy Efficiency area.

She entered the European Commission on 1993 in the area of Research Networking where she supported the first World-Wide Web projects and in particular the stablishement of W3C at INRIA. In 1997 she moved to the High Performance Computing and Networking area of the ESPRIT Programme. In 1999 she was appointed Area Co-ordinator for Distributed Systems where she promoted the convergence between ICT and Telecommunications and provided support for several GRID computing projects. In 2003 she was appointed Head of Sector in Emebeded Systems where she promoted the creation of ARTEMIS, the technology platform on Embedded Systems.

Prior to this work in the European Commission, she was technical director of CAETI (Generalitat de Catalunya) and head of project at CIEJ (Caixa d´Estalvis i Pensions de Barcelona). From 1983 to 1987 she was a lecturer and researcher at the Autonomous University of Barcelona with research positions at the University of Toulon and of the Var (France) and at the University of Sherbrooke (Canada). She holds a degree on Computer Sciences and a masters degree on Mathematics.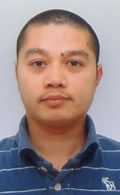 Phan Thanh Hoa, Ritsumeikan University, Japan

Phan Thanh Hoa received the B.E degree in telecommunication engineering in Hanoi University of Technology, Vietnam in 1999. From 1999 until 2001, he had worked for Vietnam Telecommunication Services Company Vinaphone -one of the biggest Mobile Phone Operator in Vietnam. He received M.E degree in optical communication in 2003 from Ritsumeikan University, Japan. He is currently pursuing the Ph.D degree at Graduate School, Department of Computer Science and VLSI system design, at Ritsumeikan University, in Kyoto, Japan. His research interests are high-speed mobile network protocol, radio resources management and its architecture design.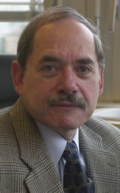 Mr Arthur Levin, Head, Policy Division, ITU-TSB

Mr. Arthur Levin was the lead ITU staff member in the organization of the two phases of the World Summit on the Information Society and has served as a senior policy adviser and legal counselor with the Union. He organized and was Executive Secretary of the ITU Plenipotentiary Conferences in 2002 and 2006.

He also holds an appointment as an adjunct professor of law at the Franklin Pierce Law Center in the United States, where he teaches a course on International Telecommunications Law and the Internet..

He previously served as Legal Adviser of the OECD in Paris and as a senior attorney with regulatory agencies in the United States and with private law firms in Washington, D.C. He has published numerous articles and books on regulatory topics.

He has a J.D. with honors from George Washington Law Center and a B.S. with honors from Cornell University.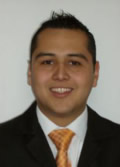 Daniel Mauricio Amaya Madrid, Universidad Distrital Francisco José de Caldas, Bogotá, Colombia: Wireless Networks for trade community

Daniel Amaya in telecommunications engineering student of 9 semester, currently works for the company Doja evidence of underground storage tanks tightness; in his previous work to COLOMBIA TELECOMUNICACIONES in supporting subscriber testing equipment remotely, now works with your project grade in an application for assignment of appointments at hospitals in one of the less favored localities of Bogotá. This project is also in the research group called GIDENUTAS, which is focused on that ICT serves as a social tool for the advancement and benefit of the community.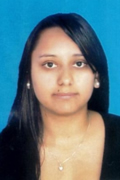 Yuly Jazmin Oviedo Melo, Universidad Distrital Francisco José de Caldas, Bogotá, Colombia

Yuly Oviedo received the degree in Electronics and Telecommunications Technologist of the Catholic University of Colombia, Bogotá in 2006. From 2006-2008, he worked for the Telecommunications Services Company Telefónica. She is currently pursuing 9 semester in Telecommunications Engineering at the Universidad Distrital Francisco Jose de Caldas in Bogotá, Colombia. And is mid working with a Spanish multinational technology with an international presence in Latin America, in the area of network support.

Paolo Rosa, Head of Workshops and Promotion Division, (ITU/TSB)

Mr Rosa received his degree in physics in 1974 in Rome, Italy, and joined the R&D branch of the Italian Ministry of Communication working on optical fibers transmission networks, in national and international standards and leading quality control inspection teams for international telecommunication projects.

He was head of national delegations for standardization and research studies performed in IEC, ITU, ETSI, CECC, COST and represented the Italian Ministry of Communications in various international institutions including the European Commission task force for the G7 pilot projects on the Information Society.

Paolo was appointed as expert and senior advisor by the Italian Foreign Office, the UNDP and ITU for telecommunication projects in various developing countries worldwide.

In 1997 he joined the ITU-T secretariat in Geneva as Counselor responsible for Study Groups 6 (Outside plant), and SG 15 (Optical and other transport networks) and representing ITU in various events. Since November 2004 he is the Head of the Workshops and Promotion Division of the ITU Standardization Sector, organizing events and promoting new ITU-T activities for resolutions concerning developing countries, conformance and interoperability, universities.

He is author of several papers published in international technical magazines and speaker and lecturer in universities, international conferences, seminars and workshops.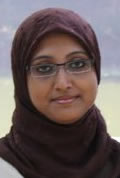 Labonnah Farzana Rahman, Dept. of Electrical Electronic and Systems Engineering
Universiti Kebangsaan Malaysia, 43600 UKM, Bangi Selangor, Malaysia

Labonnah Farzana Rahman received her B.Sc. (Eng.) in Computer Science and Engineering from Shah Jalal University of Science and Technology, Sylhet, Bangladesh in 2006. Since 2007 to 2009 she worked in GlaxoSmithKline Bangladesh Limited as an IT Systems Executive. Currently she is doing her Masters in the Dept. of Electrical, Electronic and Systems Engineering under Faculty of Engineering and Built Environment in Universiti Kebangsaan Malaysia.

Sed Saad, Researcher, Waseda University and Senior Strategy, Consultant, Telecoms & Intelligent Transport Systems (ITS)

Dr Sed SAAD is both a researcher in Waseda (Japan) and a senior strategy consultant in Telecommunication & Intelligent Transport System (ITS).

-Education: He got his PhD on ITS from Waseda University (Japan), a MBA from MIT and MPA from Harvard University.

-Research and Consultancy Interests: convergence of Telecom, Transport and Energy infrastructures for next generation transportation systems from a multidisciplinary (Technology, Policy, Business and System) perspectives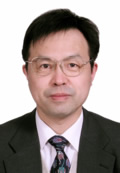 Subin Shen, Professor, Vice-Director, Institute of Information Network Technology, Nanjing Univeristy of Posts & Telecommunications, China

Dr. SHEN is a professor of Nanjing University of Posts and Telecommunications (NUPT), CHINA, and the vice director of Institute of Information Network Technology of NUPT. He is the expert of Ministry of Industry and Information Technology, CHINA. Dr. SHEN joined NUPT in 1989 and was working on various projects related with Open System Interconnection, Internet and multimedia network. For the last three years, he has been working on next generation network, mobile ad hoc network, and Internet of things. Dr. SHEN obtains his Bachelor, Master and Doctor Degrees from Southeast University, CHINA,and all in Computer Science and Engineering. He is an IEEE member, and a member of Association of Computing Machinery (ACM).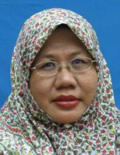 Raja Aida Binti Raja Shaharuddin, Student's Project/Seminar Coordinator, College of Science & Technology, UTM International Campus, Malaysia

Raja Aida binti Raja Shaharuddin is working as a instructor teaching Computer Repair and Maintenance at Science(Computer Science ) Department, College of Science and Technology (CST) , Universiti Teknologi Malaysia International Campus . She is responsible for all the final year student's project at CST. Raja Aida has more than 25 years of computer industry experience ranging from information system development to computer hardware repair and maintenance. Previously attached with the Software Institute Of Technology , Faculty of Computer Science and Information System, UTM where she was the consultant for government and private sector projects such as the Hydrological Flood System with Institute of Hydrology UK and the Department of Drainage and Irrigation Malaysia, Tenaga Nasional Scholarship System and many others. Besides teaching she is also the Head Of Computer Maintenance Unit for CST.

Vasileios Spyropoulos, Medical Instrumentation Technology Dept., Faculty of Engineering, Technological Education Institute (TEI), Greece

B.Sc. in Physics, University of Athens, Greece, Ph.D. Universities of Heidelberg and Saarland, Germany. Positions in CERN, Switzerland, in the Radiology and Clinical Chemistry Institute, University of Heidelberg, Germany, Head of the Biomedical Engineering Department of the Hospital Construction Authority, Athens, Greece, Patent Examiner, in the European Patent Office, Munich, Germany. Since 1987, he is full Professor of Biomedical Technology, in the Medical Instrumentation Technology Department of the Technological Education Institute (TEI) of Athens, Greece. Head of the Biomedical Technology Laboratory of TEI, encompassing activities related to Health-Care Information Technology, Biomedical Technology and Hospital Management, Medical Decision Supporting Systems, and Radiological Protection Methods and Policies. He served or still serves as Visiting Professor/Researcher in the National Schools of Public Health, of Public Administration, Athens, NIKHEF, Amsterdam, in the Universities of Athens, Crete and Patras, Greece, Heidelberg and Ilmenau, Germany, Illinois at Urbana-Champaign, IL, and Harvard Medical School, Boston MA, in the USA.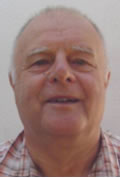 D.M. Totev, e-Government Researach Group, University of Botswana, Gaborone

In 1964 Mr. Totev completed his secondary education at the First High School of Mathematics, Sofia.

In 1969 he graduated as an electrical engineer (Control Systems) from the Higher Institute of Electrical and Mechanical Engineering, Sofia.

In 1976 he obtained his second master degree in Mathematics, Computer Mathematics from Sofia University.

Mr. Totev specialized for a short time at Toshiba Co., Fuchu Works, Tokyo in 1983, Control System engineering.

His experience is mainly oriented to Energy Management and e-Governance/Education.

The major research areas of Mr. Totev are:
- Parallel Linear Programming routines for e-Planning
- Design of data acquisition systems for Energetics.
- Prime Numbers and data security
- e-Taxation (Zimbabwe)
- Gravitation and Electro-magnetic phenomena
- e-Education
- Alternative energy sources and new locomotion methods
Most of his research is shared with others from various educational and research organisations.

At present Mr. Totev works as a lecturer at University of Botswana, Gaborone, Botswana.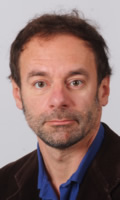 Daniele Trinchero, iXEM Labs - DELEN, Politecnico di Torino, Italy

Daniele Trinchero was born in Torino, Italy, in 1968. He obtained the Laurea Degree in Electronic Engineering in 1993, and the pHd degree in Electronic and Telecommunication Engineering in 1997 from Politecnico di Torino. Before 1997 he worked for Politecnico di Torino, IRITI (now IEIIT), an Institute of the Italian National Council of Research (CNR), the Loughborough University (UK). Starting from December 1997 he has been working for the Electronics Department of Politecnico di Torino, Italy, where in Semptember 2005 he founded the iXem Labs, and since then he has been the labs responsible. He is also associate to the Institute of Electronics and Information and Telecommunication Engineering (IEIIT) of the CNR. At Politecnico di Torino he teaches courses on basic electromagnetic theory, radio planning, electromagnetic compatibility, and electromagnetic field measurements.

His research interests are in the following fields: Wireless Sensor Networks, Geographical Wireless Networks, Long Distance Communications, Antennas, Electromagnetic Field Propagation, Electromagnetic Field Measurements, Electromagnetic Compatibility, Microwave Devices, Frequency Selective Surfaces, Shielding Devices, Wireless Solutions for Digital Inclusion of Developing Regions.
He is maintaining important research collaborations with several Italian, European and Extra-European Universities, Telecommunication Research Centres, many industrial enterprises, and non-profit organizations. The group of Daniele Trinchero has developed new very-low-cost wireless transmitters able to carry large bandwidths over huge distances (up to 300 km). Recently, Daniele Trinchero has proposed a revolutionary idea to identify leakages in pipes used for water distribution. In the recent past, Daniele Trinchero has developed theoretical methods for the assessment of the human exposure in the vicinity of radio base stations. Those methods are referenced in the main International Standards.

Dr. Trinchero is Academic member of the Subcommittee 106B of the Italian Electrotechnical Committee (CEI). Since 2005 he has been Convenor of the Italian working group on wideband digital measurements. He is member of the IEC TC 106, IEEE TC 34, Cenelec TC 106, Cost BM 0704 working groups. He is serving as a reviewer for several international publications. In 2008 he was assigned an Award by the InterAmerican Development Bank for the construction of a Telemedicine and distance learning wireless network in Eastern Ecuador. In 2009 together with a research group of the University of Qatar, he was granted by the Qatar National Research Fund for studies devoted to the reduction of water losses in water
distribution networks.
Y. H. Won, Korea Advanced Institute of Science and Technology, Photonic Energy and Signal processing Lab, Daejeon, Republic of Korea

Yong Hyub Won received a Ph.D. in electrical engineering from Cornell University, Ithaca, New York, United States, in 1990, M.Sc. from Seoul National University, S. Korea, and B.S. from the University of Ulsan, S. Korea, all in electrical engineering, in 1978 and 1981, respectively. He is currently a professor at the Department of Elecrical Engineering, KAIST, S. Korea. he has focused on development of a node system in optical network, especially node architecture,
wavelength converters, contention resolution, NRZ-to-PRZ converter, optical burst switching (OBS), optical clock recovery, optical packet header processing using second harmonic SCM, optical flip-flop using FP-LD (Fabry-Perot laser diode) for optical memory, single-mode light source using multimode FP-LD, etc. The main achievements are the development of a new technology of a single mode light source using multimode FP-LD and the world-first testbed of
an optical burst switching add-drop multiplexing (OB-ADM) in 2006. His current research interests are tera-hertz communication, next generation internet with ultra-low power saving capability and power saving- related network components and cognitive radio network, etc. He is a member of the IEEE and the IEEE communication society.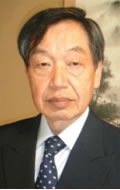 Takahiko Yamada, Ritsumeikan University, Japan

Takahiko Yamada received B.E and M.E. degrees in electronics engineering in 1967 and 1969, respectively and the D.E. degree in 1989 from Kyoto University. Since 1969, he had been engaged in the research and development of electronic and digital switching systems and public network applications in NTT communication laboratories for 25 years. He has been a professor of Department of Computer Science and VLSI System Design at Ritsumeikan University in Kyoto, Japan since 1994. He has been studying VLSI-based communication systems and networks both for fixed networks and mobile networks to popularize multimedia communications over the general public, and the network to integrate the public network and the Internet.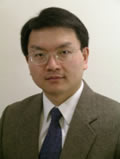 Yang Yang, Professor, Shanghai Research Center for Wireless Communications (WiCO), China

Dr. Yang Yang is currently the Assistant Director and Vice CTO at Shanghai Research Center for Wireless Communications (WiCO), Chinese Academy of Sciences. Prior to that, he served the Department of Electronic and Electrical Engineering at University College London (UCL), United Kingdom, as a Lecturer and a Senior Lecturer from 2005 to 2010, the Department of Electronic and Computer Engineering at Brunel University, United Kingdom, as a Lecturer from 2003 to 2005, and the Department of Information Engineering at The Chinese University of Hong Kong as an Assistant Professor from 2002 to 2003.

Yang has published over 80 refereed journal and conference papers in the areas of 3G and LTE mobile communication systems, wireless ad hoc and sensor networks, wireless mesh networks, radio resource management, cognitive radio, and cooperative communications. He is now on the Editorial Boards of five international journals, including IEEE Communications Magazine, and was a guest editor for IEEE Network Magazine (Wireless Mesh Networks, 2008) and Computer Communications (Wireless Sensor Networks, 2007). Yang received the prestigious "Young Scientist Award" from Hong Kong Institution of Science in 2003, a "Short-Term Research Fellowship" from British Telecom (BT) in 2004, a "Visiting Scholarship" from University of Waterloo, Canada, in 2005, a "UK-China Fellowship for Excellence" from the Department for Innovation, Universities and Skills (DIUS), UK, in 2008, and a "Visiting Scholarship" from University of Sydney, Australia, in 2009.



Xia Zhang, Senior Engineer, China Academy of Telecommunications Research, MIIT

Xia Zhang received her bachelor degree in Computer Science and her master degree in Software Engineering from BUPT, China. She joined CATR of MIIT in 2000 and was working on several research, standardization and test certification projects related to telecommunication terminals and electromagnetic compatibility. Since 2004, she actively participates in standardization meetings including ITU-T SG5, 3GPP CT, IEC TC106, CCSA TC9 and CIC. Currently, she is the associate rapporteur for Question 8/5 (home networks) and an associate rapporteur for Q21/5(environmental protection and recycling of ICT equipment/facilities) of ITU-T SG5. For the last four years she has been involved in the standardization of universal power adapter and charger for mobile terminals and other ICT devices. She is an editor of ITU-T Recommendation L.1000. She is also the qualified senior engineer of Information and Telecommunications Engineering, the member of CIC, CCSA, and CESS, and a quality supervisor of CTTL.
Sponsorship Opportunities
Sponsorship packages are available. We look for sponsors (platinum, gold, silver) to organize various activities, including a $10.000 prize fund for the three best papers. For other details please see the event web site here or contact tsbworkshops[at]itu.int .
Catering Services