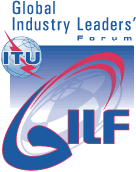 PROVISIONAL AGENDA

GILF Chairman: Mr Sanjiv Ahuja,
Chairman of Orange, Chairman & CEO of Augere, UK

09.00 – 09.30

Opening Session

Mr. Suranan Wongvithayakamjorn, Secretary-General, NTC, Thailand
Mr. Sami Al Basheer Al Morshid, BDT Director, ITU
Mr. Sanjiv Ahuja, GILF Chairman
Dr. Hamadoun I. Touré, ITU Secretry-General
H.E. Mr. Mun Patanotai, Miniter of Information and Communication Technology, Thailand

09.30 - 10.45

Session 1 - Universal Access:

Chairman & moderator: Mr Ph. Jorphochaudom, President CAT, Thailand

Are universal funds effectively helping connect the unconnected?
What new approaches can be used to expanding infrastructure and services to rural areas
How can ICT access be provided on a sustainable basis to marginalized customers
What are the most effective approaches to infrastructure sharing?

Panellists:

10.45 -11.00

Coffee Break

11.00 – 12.00

Session 2 – Breaking Down the Barriers for Emergency Telecoms

Chairman & moderator: Mr Reza Jafari, Vice-Chairman & MD, Eaton Telecom

What practical steps can regulators and policy-makers take to encourage and facilitate industry's participation in emergency telecommunication efforts?
What are the major restrictions on the movement of telecommunications equipment and personnel which inhibit disaster response efforts?
What can be done to address this issue?
What innovative industry-government partnership approaches have been successfully used in specific disasters, which could be implemented in other similar situations?

Panellists:

12.00 -14.00

Lunch Break

14.00 – 15.30

Session 3 – Stimulating Investment and Business Expansion

Chairman & moderator: Mr Kuldeep Goyal, Chairman & MD, BSNL, India

How do policy decisions impact investment?
How can businesses profitably serve low income markets?
In what ways can liberalization stimulate growth?
What is the role of government in making public/private partnerships sustainable?

Panellists:

15.30 –15.45

Coffee Break

15.45-17.00

Wrap Up Session

Mr. Sanjiv Ahuja, GILF Chairman
Mr. Sami Al Basheer Al Morshid, BDT Director, ITU
Approval of industry best practices and lessons learned to be presented to GSR.
| | |
| --- | --- |
| Related Information | |
| | |