E-Strategies/ICT Strategies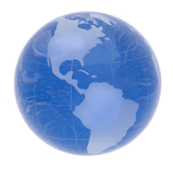 With the acute need to establish and support the development of national e-strategies in developing and least-developed countries as well as emerging economies, the ITU-D ICT Applications and Cybersecurity Division aims to assist these countries: (1) to develop comprehensive national e-strategies; (2) to promote effective policy and regulatory frameworks in these countries; (3) and to integrate e-government related programs into development policies and planning; (4) to ensure that these countries are involved in the development of regional e-Strategies.
Together with partners, ITU aims to provide a source of regulatory, policy and strategy expertise, provide information of best practices, and connect the countries with experts in the field. The development of e-Strategies should include the necessary human capacity-building to ensure long-term sustainability and widespread use of ICTs taking into account different national circumstances. Basic skills are necessary for citizens to enjoy the benefits and the opportunities of ICTs. Priority in the countries and regions should be given to increasing basic knowledge related to the potential and possibilities of ICTs and to stimulating increased use of ICT applications.
The purpose of Programme 2 (Hyderabad, 2010) is to support the ITU membership in improving access to ICT applications and services, especially in underserved and rural areas, achieving trust and confidence in the use of ICTs, the Internet and next-generation networks, promoting fair and equitable access to critical Internet resources. The activities in the broad area of ICT Applications includes promoting and implementing e-Services and e-Applications (e.g., e-Government, e-Business, e-Learning, e-Health, e-Employment, e-Environment, e-Agriculture, e-Science, etc.) in developing countries. Some related resources can be found below.