---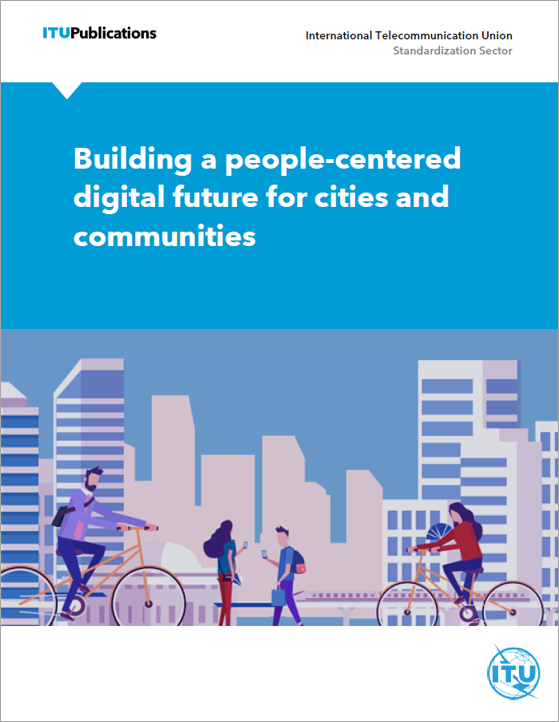 Building a people-centered digital future for cities and communities
This Brochure showcases the ITU's commitment to creating an inclusive, accessible and sustainable digital future that supports the needs of people and communities. The Brochure provides an overview of our key initiatives, programs and Recommendations that accelerate digital transformation. Explore how together, we can make a real difference and build a more sustainable, equitable and prosperous future for all.
Published in May 2023
---
The role of digital technologies in aging and health
The Role of Digital Technologies in Aging and Health is part of the publication series titled "The Decade of Healthy Aging in the Americas: Situation and Challenges." The publications are designed to present updated information and data on aging and health, to favor prioritization of effective actions at the local level as well as monitoring and development of public health policies, for the implementation of the United Nations Decade of Healthy Aging (2021–2030) in the Americas. This document presents the opportunities that arise when technology is designed and presented as a tool for aging and how it can improve the lives of older persons. It emphasizes the need to develop innovative and inclusive approaches to encourage the industry and governments to provide technological solutions suitable for older people and everyone. The Decade of Healthy Aging 2021–2030 is a period to guide action toward the transformation of societies to the aging of populations and fostering the inclusion of older people in every decision. This document intends to contribute to this strategy and highlight the upcoming challenges and opportunities around healthy aging through technology use.
Published in April 2023
---
​ITU Smart Sustainable Cities
​This brochure contains insight into how ITU standardization work and supporting collaboration initiatives are enabling shared progress towards smart sustainable cities and communities.
Published in March 2021
---
​Frontier technologies to protect the environment and tackle climate change
​The report spotlights eight key emerging technologies, each with the potential to be instrumental in tackling climate change: artificial intelligence (AI), Internet of Things (IoT), 5G, clean energy technology, digital twin, robotics, Space 2.0 technologies, as well as digitalization and Big Data. ​Read the Executive summary here.
---
Year in Review and Upcoming Act​ivities​ 2019-2020 Brochure​
​This brochure contains a recap of ITU-T key activities in 2019, and details of what to look out for next.
---
Unleashing the potential of the Internet of Things
​This flipbook presents a compendium of the first set of ITU international standards for IoT, providing a resource of great value to standards experts interested in contributing to the work of ITU-T Study Group 20.
---
​Shaping smarter and more sustainable cities: striving for SDGs
​This compendium provides a comprehensive overview on Smart Sustainable Cities and includes the 21 Technical Reports and Specifications developed by the Focus Group on Smart Sustainable Cities (FG-SSC).
---