Secretary-General
International Telecommunication Union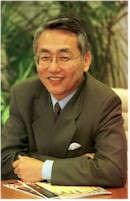 Today, 17 May 1999, is the day the members of the International Telecommunication Union celebrate World Telecommunication Day.
On this special day, we can look back with pride on the many achievements made possible by the ITU since it was founded 134 years ago. I consider it a great honour to have been chosen to lead an organization which has contributed so much to human development.
We are right to celebrate this record of success. But it is also important to look forward.
The theme of this year's World Telecommunication Day is Electronic Commerce. This theme captures many of the most important challenges facing the ITU as we enter the 21st century.
What is Electronic Commerce?
It is very difficult to give a simple definition of this phrase. It is more important to understand what it means in human terms.
Electronic Commerce means that the nature of economic activity is going to change for people everywhere in the world Ś not just in the most developed countries.
Access to information networks will become as important for investors as access to raw materials, energy and labour. In the information age, countries that do not provide access to information networks will not grow, no matter how rich their natural endowments.
Access to electronic information services will be necessary for consumers and producers to buy and sell products at the most efficient prices. In the coming era of global competition for goods and services, protected markets will not prosper.
Access to education will determine the wealth of nations and individuals. In the digital economy, people who do not know how to use electronic information networks and services will have difficulty finding good jobs, no matter what other skills they have.
What this means in human terms is that Electronic Commerce will revolutionize the world economy. Economic change in turn will bring many other changes in social, political and cultural life.
Recently, the ITU published a special report on the Internet for Development. It contains a number of interesting stories that show how Electronic Commerce can open new opportunities for developing countries.
Traditional economic activities can be made more efficient and more profitable. For example, farmers in a village in Peru used Electronic Commerce to sell their produce directly to the United States, and increased their income five times.
Developing countries can also use Electronic Commerce to compete successfully in providing digital products and services to global markets. The success of India as a world centre of software development is a well-known example of this.
Last year, the ITU launched a special initiative to help developing countries participate in Electronic Commerce. This project is called Electronic Commerce for Developing Countries, or EC-DC. The aim of this project is to provide a model that businesses in developing countries can use to access the global marketplace. In the pilot phase of this project, a family business in South Africa used the EC-DC model to sell African artifacts world wide. The pilot was successful, and today there are similar projects underway in a number of other countries.
To take full advantage of the opportunities offered by Electronic Commerce, ITU member countries must be prepared to do a number of things.
First, they must be prepared to provide widespread access to information networks and services, since these are the basic infrastructures of the digital economy.
Second, they must be prepared to open their economies to foreign investors and suppliers. This is a necessary step towards participating in the global marketplace.
Third and most important, they must be prepared to educate their people in the skills required in the information economy, because without education there can be no innovation, and no growth.
These requirements apply to both the developed and developing worlds. We sometimes forget that the division between the "information rich" and the "information poor" exists in all countries, no matter what their level of development.
The rise of Electronic Commerce means that the world is about to undergo a great change. As we enter the 21st century, the members of the international community ľ including governments, the private sector, and international organizations ľ all have an opportunity to work together to ensure that people everywhere benefit from the economic revolution underlying the rise of Electronic Commerce.
One of my goals is to ensure that the ITU plays a leading role in this process. Electronic Commerce is not possible without a sound and well developed telecommunications infrastructure; and there will never be a global information economy without universal access to information networks and services. I therefore believe that the ITU has a special responsibility to help promote global, human development in the information age.
As we celebrate the last World Telecommunication Day of the 20th century, we should look forward to the challenges that the new Millennium will bring. At the same time, we should reflect on the lessons we can learn from the past.
The technological and commercial revolutions of the nineteenth and twentieth centuries have completely reshaped our environment. The fundamental challenges we face now affect every aspect of human life. It is therefore more important than ever for different individuals, different communities, and different cultures to share information and to exchange points of view.
All of us are beginners on a voyage of discovery as we enter the information age of the 21st century. If we do not achieve common understanding through better communication, global progress will not be possible.
On the occasion of World Telecommunication Day 1999, let us therefore resolve to help people everywhere communicate better with each other, so that together they can build a truly human world for the future.
Yoshio UTSUMI
Secretary-General